Check this out. How about a business card that looks like this?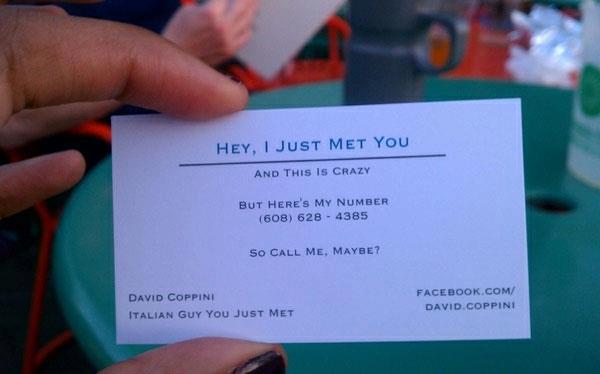 I saw this on my Facebook wall yesterday being shared by one of my friends. Looks like a pick-up line? You bet.
Maybe if we guys do have business cards that look as catchy as this, then flirting with the girls would be so much easier don't you think?
Get dating tips from PGG. Subscribe by email for free.
Join PGG on Facebook | Twitter | PGG Forums