Let's take a break from branded apparel and dive into low-cost men's fashion. Our destination? Tutuban Mall in Divisoria.
It has been a couple of years since I've last been here and there have been many changes and improvements in the mall. I headed over to Prime Block, the mall's kind of bazaar and boutique section, and I was surprised to see a lot of men's clothes at very affordable prices. Yes, they are not branded but they are very stylish. Tons of photos and details after the jump.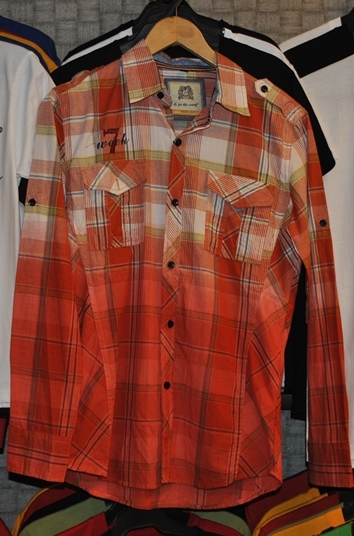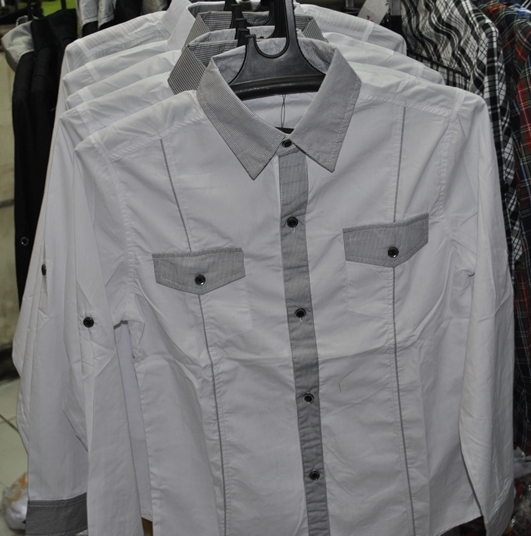 Aah, smart-casual dress shirts. Don't we just dig them? Office worker or not, I am sure you will find many uses for these shirts outside your office cubicle. You can wear them on a date, in school (if you are a student in schools with no uniforms), mall tripping with friends or when hanging out at a bar.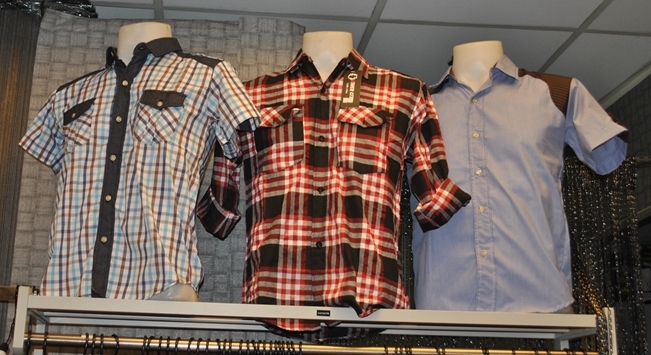 The best part of it is the cost. You can get them at around 300-500 Pesos only. Big savings, I'm telling you.
Looking around the mall, I also found a couple of plaid shorts. I see them as something you can wear when going out-of-towns. You see, even if summer is about to end, shorts will not go away. Price ranges from 300-600 Pesos.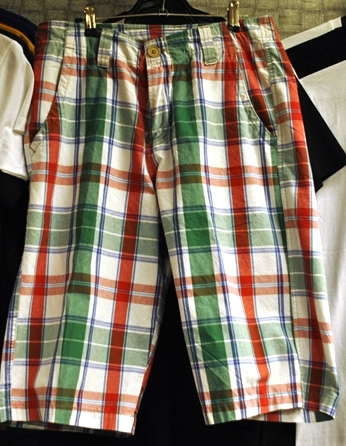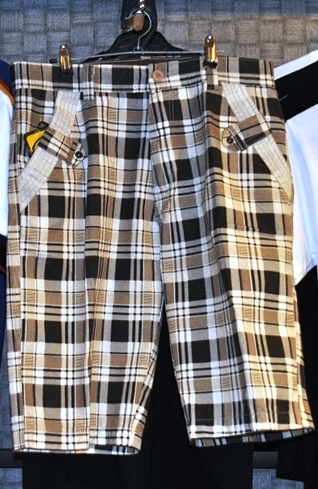 And speaking of summer coming to an end, men's clothing shops are now starting to introduce jackets for the fast-approaching rainy season.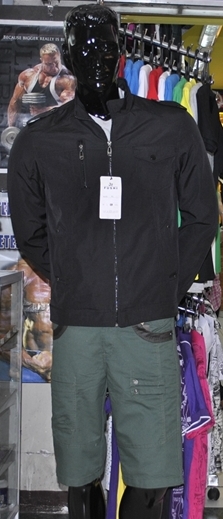 This brown coat below (which is actually a short trench coat) is the coolest thing I've seen. Can you guess the price? It is as if you are wearing something from countries with cold climates.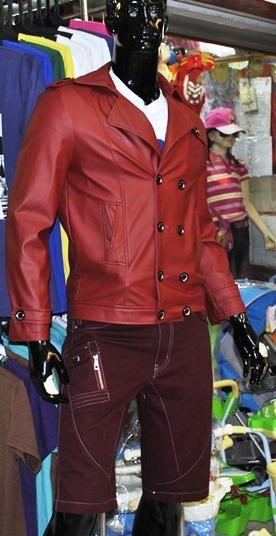 Moving over you'll see interesting statement shirts like the one below from Apple and fast-rising NBA star Jeremy Lin. Click image to zoom and read.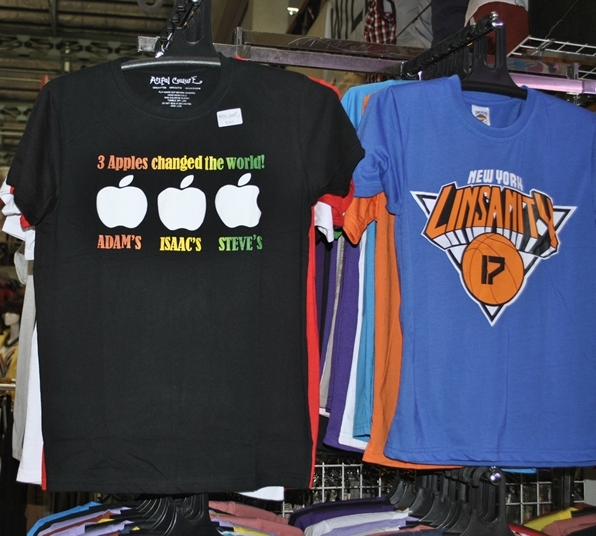 Who would ever forget the NBA buzzword of 2012? Linsanity. Yes, that word – which has now become part of the lexicon – is now on shirts too.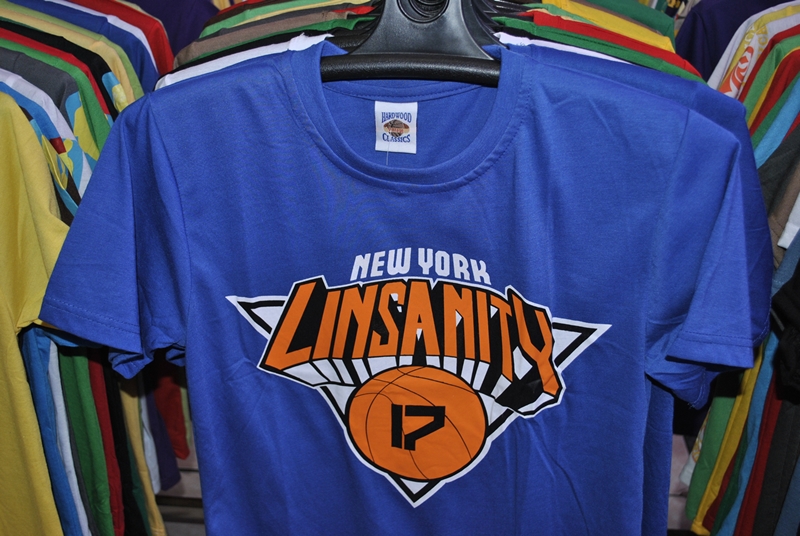 When it comes to footwear, Tutuban Mall has many. The sneakers you see below are priced at around 500-700 Pesos only.
If that's not enough, you are sure to get hooked with men's casual gear which are posted below.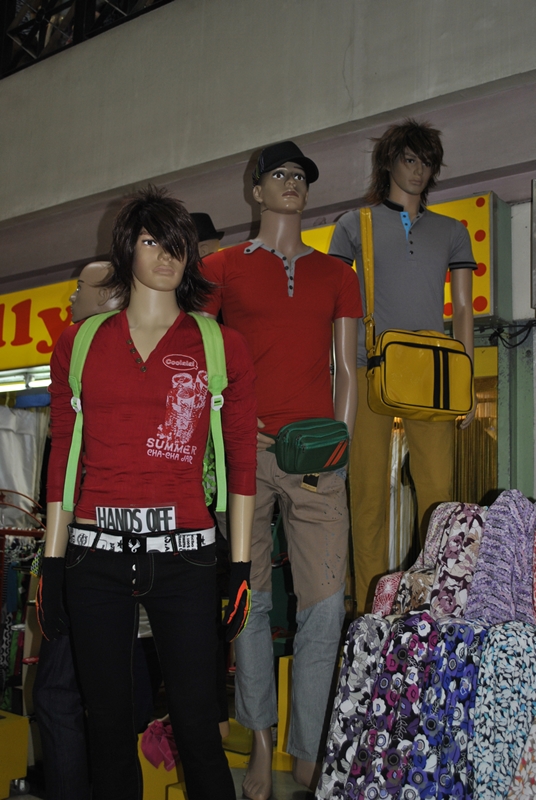 I've asked around the mall and found out that most of the clothes they are selling are imported from Thailand.
And look closely: the pants below which are actually made by patching-up different clothing material really stands out.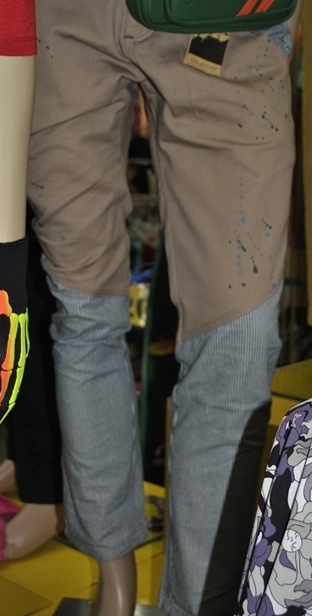 Aren't these shirts outstandingly awesome? I bet you wouldn't easily find them elsewhere.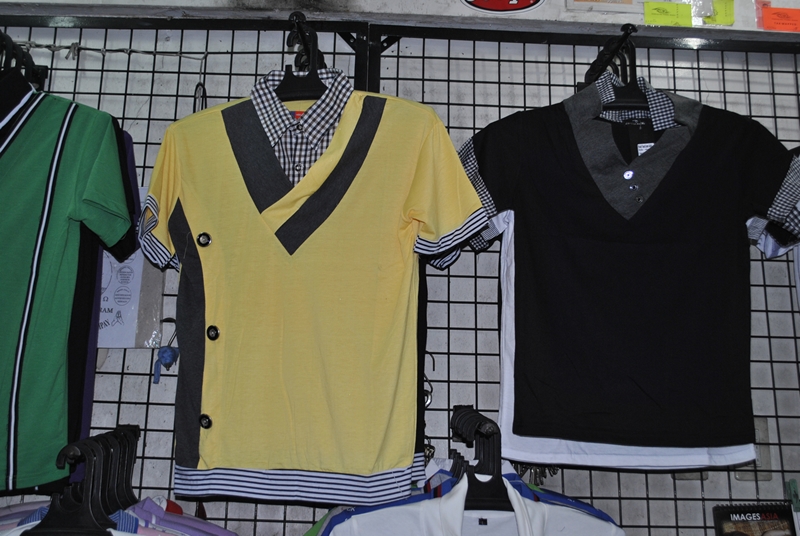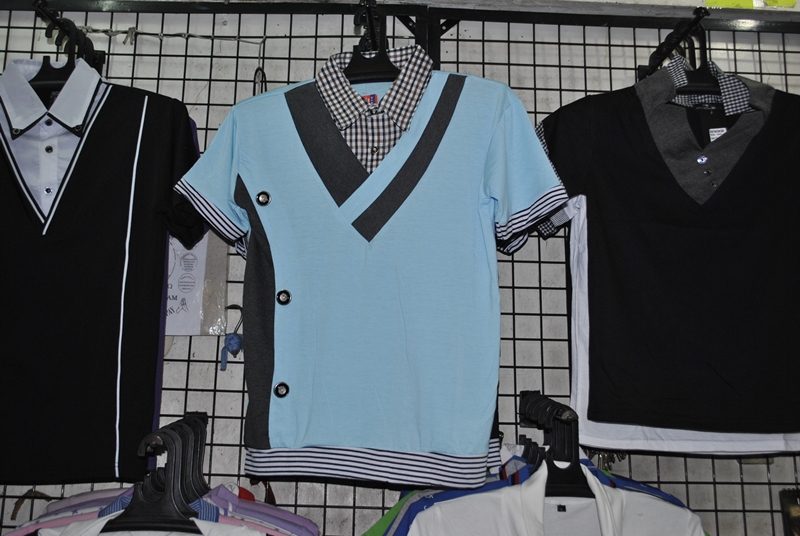 I've also spotted some groovy men's accessories. Hats here.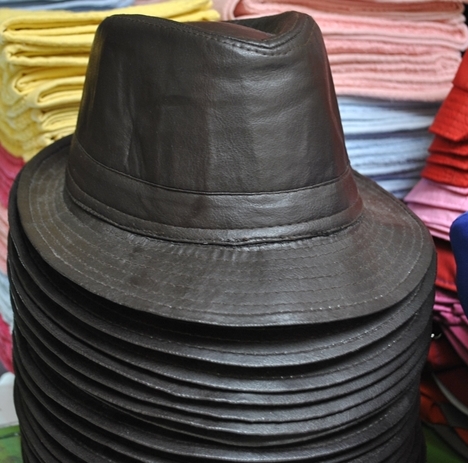 And belts over here.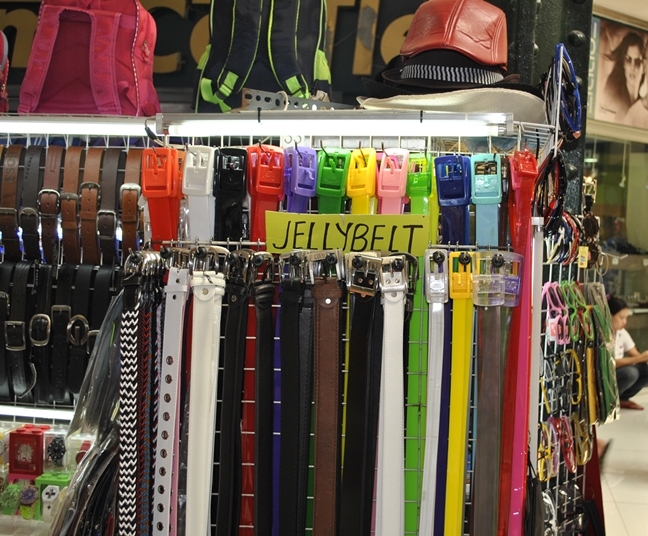 At first I thought that jelly belts are just for girls but you know what? I've seen a number of guys wearing these jelly belts too. Not bad you know, as long as you choose the right masculine colors.
____
So there you go. If you are buying clothes on a limited budget, you can always head to Tutuban Mall in Divisoria to buy affordable men's apparel. You'll have plenty of choices as I've shown you and trust me, you won't go home empty-handed as you are sure to find something you'll like.
The best part? You'll save a lot of money especially if you are highly-skilled in bargaining with the sales staff. Bargaining is something you cannot do in the usual shopping malls with fixed prices but here in Tutuban, you can ask to further cut the tag prices of the items I've shown you by as much as 20-50% off.
If you want updates from Tutuban Mall, you can check them out on Facebook.
Get the best men's style tips only from Pinoy Guy Guide.
Connect on Facebook | Twitter | PGG Forums or Subscribe to email updates for free