My brother is making me envious. Just look at this amazing pair of shoe he bought from Milanos.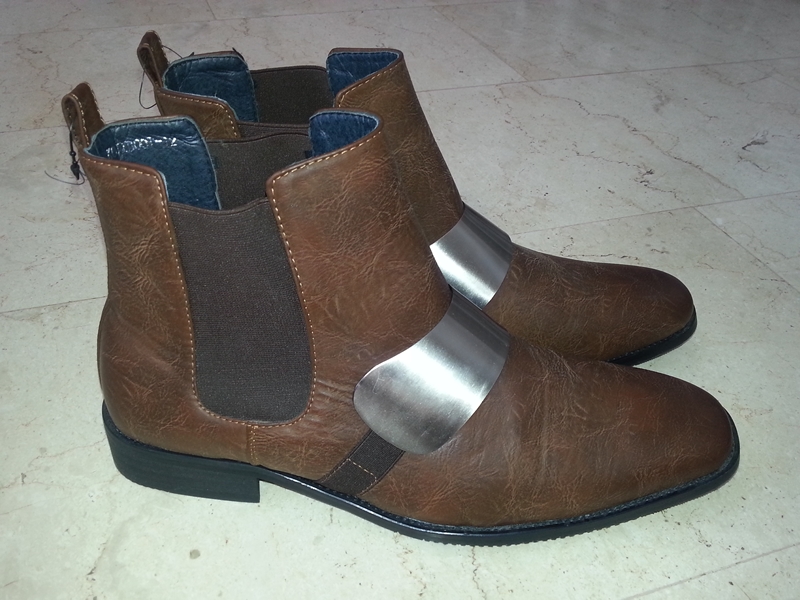 Damn. I am so jealous that I want to buy exactly the same pair but since he saw it first (and bought it) before I did, I am a bit reluctant to buy one for myself too. I don't know about you, but to me it seems ridiculous to have two pairs of the same shoe lying around our house. But then again, I like it a lot so I might still change my mind and buy one too nevertheless.
Anyway, my brother bought the pair at SM Department Store and by its looks you would easily assume that it costs somewhere between 3,000 to 5,000 Pesos. But you know what? The truth is it costs only 1,999 Pesos. It even comes with a free shoe horn (see image below) to help you put the boots on. A pretty good deal, I'm telling you.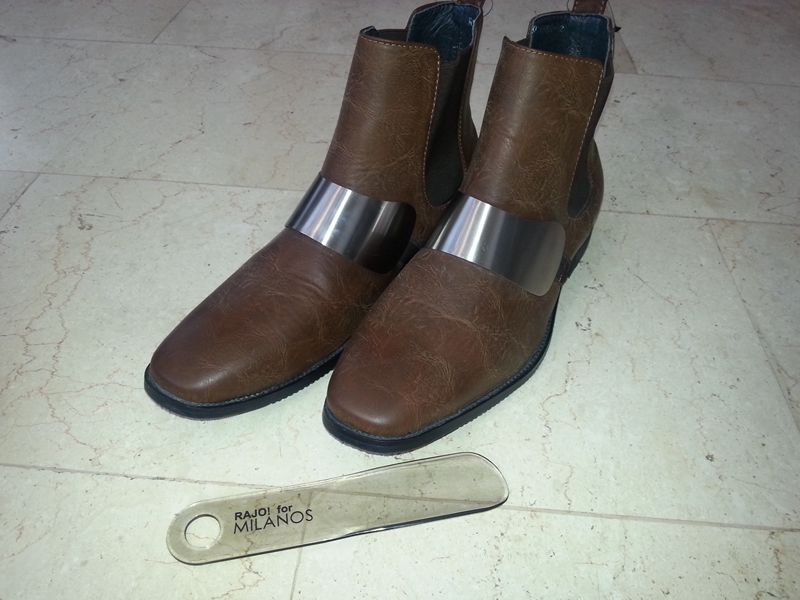 Now speaking of the style of this shoe, I particularly like its color and the cool metal buckle in front. It looks really elegant and expensive and leaves a very good impression when you wear it with you to school or work.
And one more thing noticeable about it is the fact that it is high-cut. You see, the trend these days among men's formal leather shoes are high-cuts. And by that, what I mean is: the higher the cut of your boots, the more awesome it is. See more pictures below.
Get the latest news on men's shoes here on Pinoy Guy Guide
Stay in the loop with PGG on Facebook and Twitter. Or you can join the PGG Forums to discuss your style with the other guys.