Let's do an experiment. A mix and match style experiment where I'll be wearing some of the apparel and footwear that I recently posted here on Pinoy Guy Guide.
You see, one of the summer styles that I've been really digging is that wherein you pair your bright colored long-sleeves with a pair of shorts. It is a kind of a challenge to pull it off during the hot summer season because you need to get the color combination right and at the same time feel comfortable with what you are wearing. Apart from that, it can be very tricky to mix and match a formal top (long-sleeves) and a casual bottom (shorts).
So to satisfy my curiosity of wearing something like that, I bought a pair of Dockers shorts.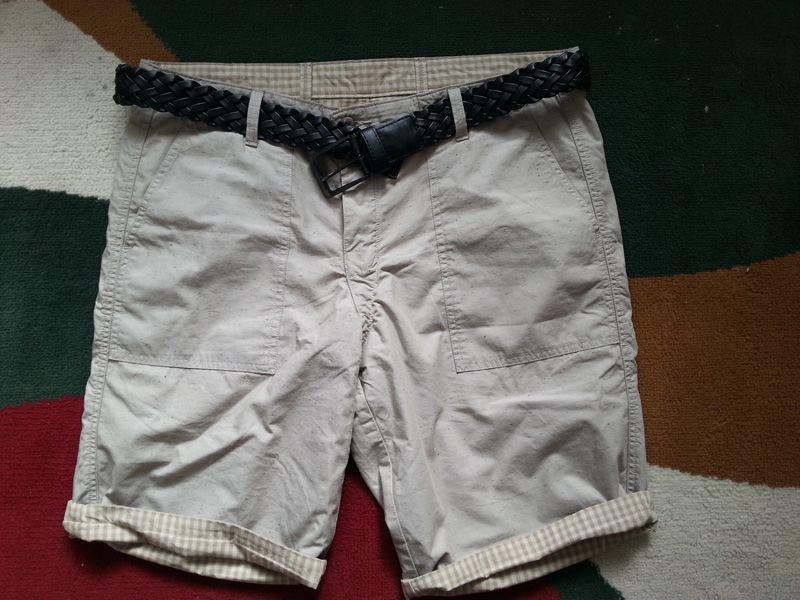 If you still remember, this pair of shorts was already featured in the previous PGG post called  "Men's Mesh Belts". One of the readers named Ando, even asked me where I bought it because it looks really cool.
What's even more awesome with this Dockers shorts is the fact that it is reversible. Now you see it looks plain.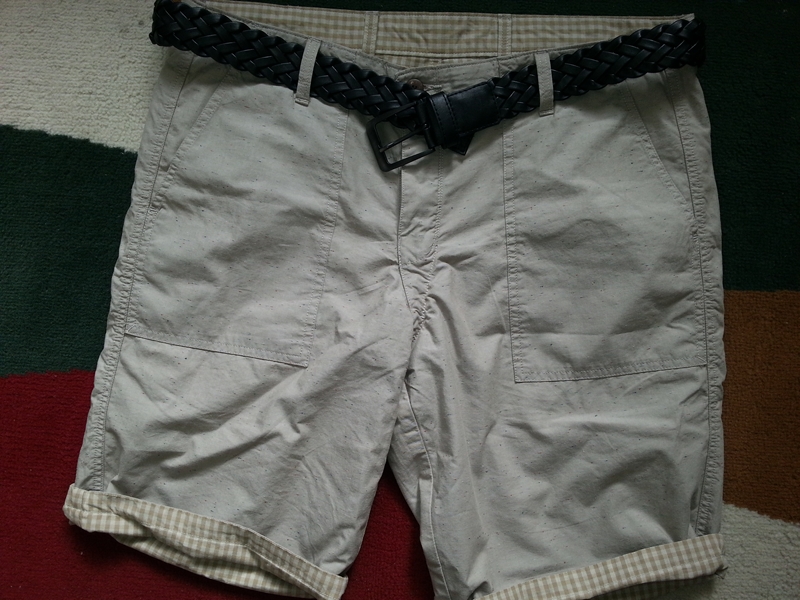 After reversing, it now looks checkered.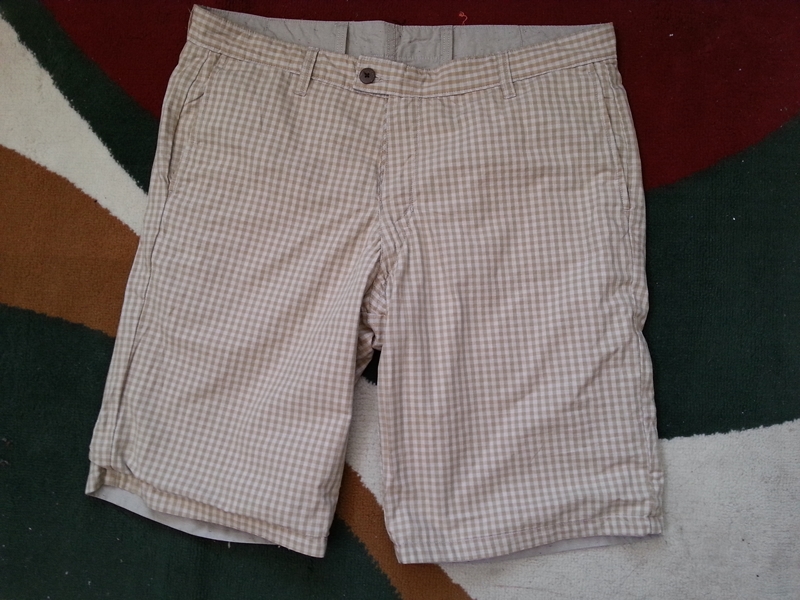 Magic? You bet! It's something that comes in handy when you are travelling light and don't have a lot of clothes with you during summer out-of-town trips. This pair of shorts is perfect for those Side A and Side B moments (Go figure). Your friends would hardly notice.  😉
I also got myself a long-sleeved colored plaid shirt from Dockers to pair up with the shorts. To complete my getup, I picked the Vans shoe which I featured here.
So how does it look when I mixed and matched all of them from top to bottom? Here you go.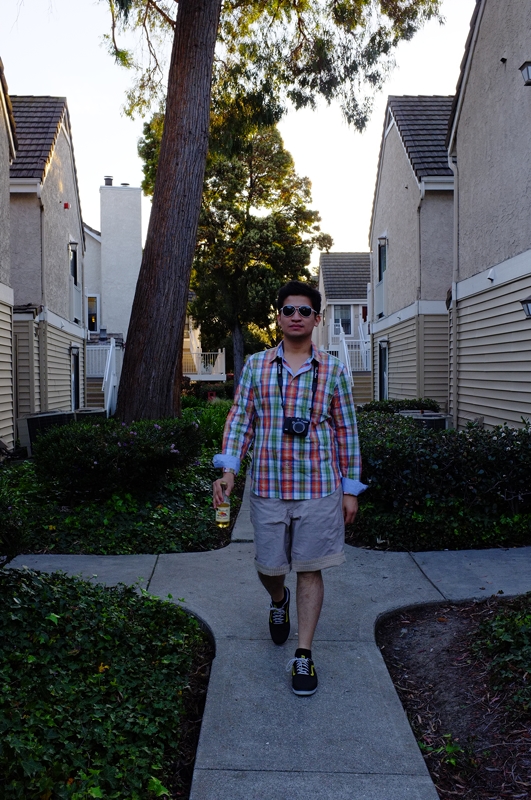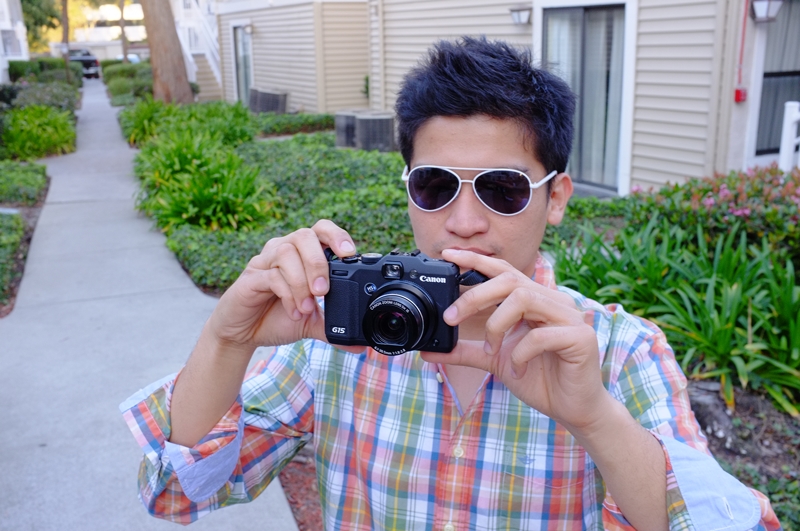 Over here, I'm also wearing my favorite white-framed sunglasses and sporting a Canon Powershot G15 Digital Camera.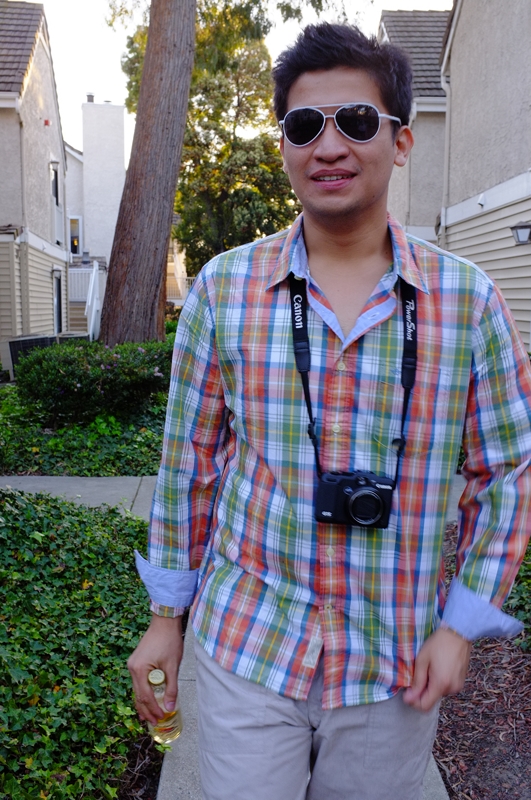 Notice also that I specifically paired the plaid shirt with the plain side of the shorts. This effectively broke the monotony of the prints.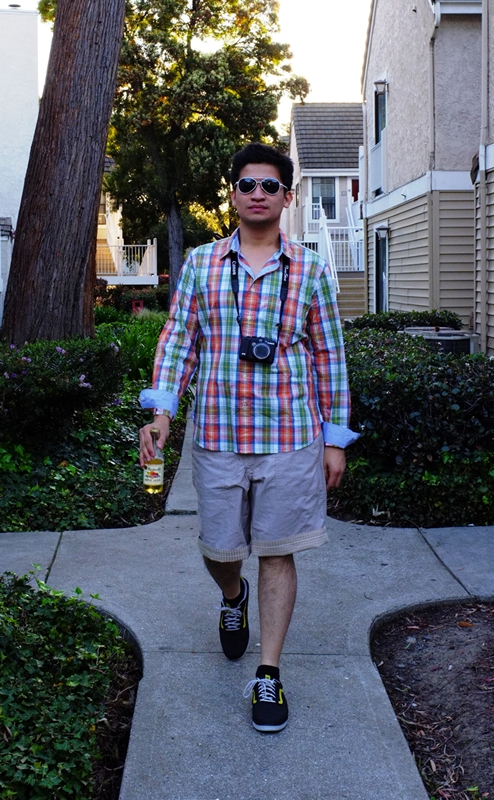 Successful mix and match? Absolutely!
So maybe you are wondering. Isn't it too hot to wear long-sleeves during the summer? Well, not really if you are going to pick a long-sleeved shirt like the one from Dockers which is made up of cool fabric. Plus, you can just fold the sleeves anyway if the temperature rises above what you can bear.
Stay-tuned to Pinoy Guy Guide. Connect on Facebook | Twitter | Email Subscription
Want to talk more about men's fashion mix and match? Join the PGG Forums