It was a rainy night last Thursday and after having dinner at a fastfood restaurant along Ayala Avenue in Makati, my date and I realized that we were both stranded. There were no cabs to be found and we saw long queues and a plethora of people waiting at shuttle terminals.
It was 10 PM and since we couldn't go home yet, we both decided to kill time by taking pictures of ourselves. (How vain!) What we did was, we sneaked into one of the office buildings around the area and took photos of our #OOTD near the parking lift stairs. Here's mine.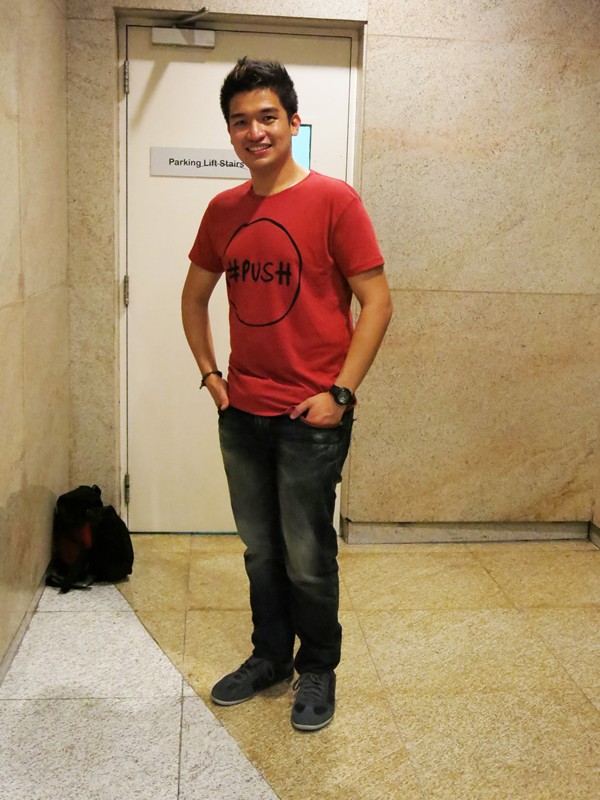 So let's deconstruct what I'm wearing above.
For my top, I'm wearing a hashtag statement pumped-up tee from Penshoppe which she (i.e. my date) really liked on me.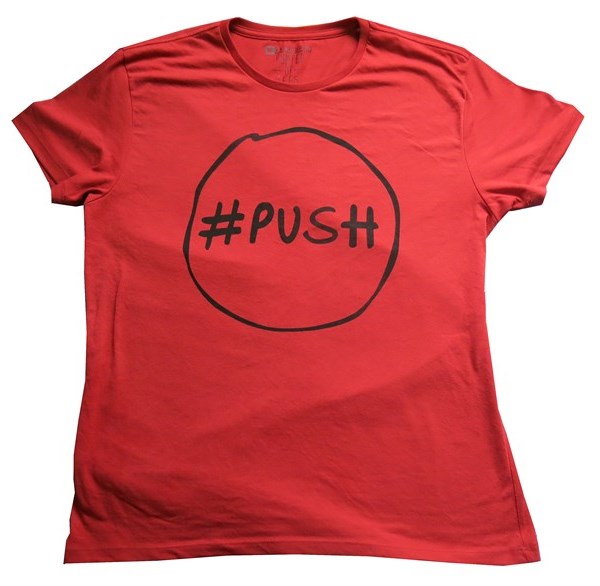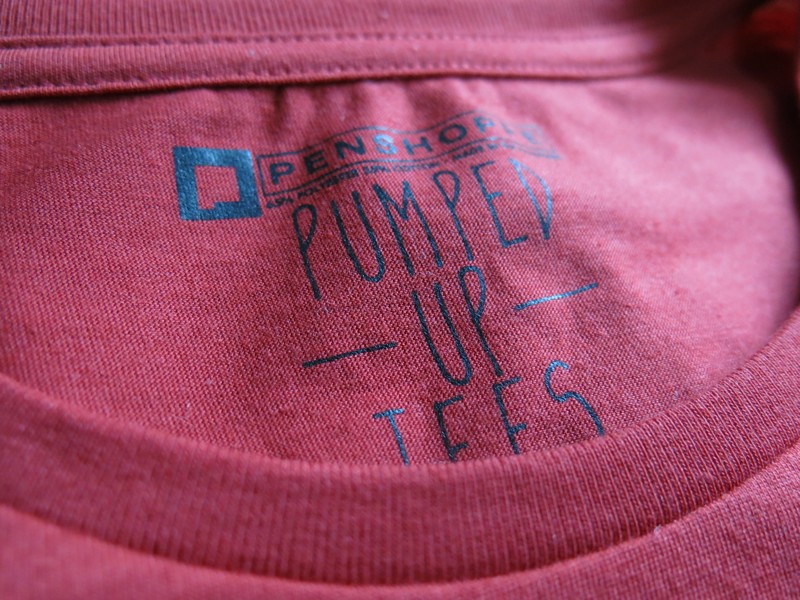 You see in the last month, Penshoppe has been releasing a lot of these pumped-up tees with hashtag statements. Aside from #PUSH which I am wearing above, I've seen #OOTD, #CHILL, #FUDGE and a lot more at their stores. I think it's really cool to wear these hashtag shirts on a weekend night out with friends.
For my bottom apparel, I'm wearing a new pair of jeans which I bought from Petrol. It originally costs 1,500 Pesos but thank God, I saw them at 50% off the other day so I got it for only 750 Pesos.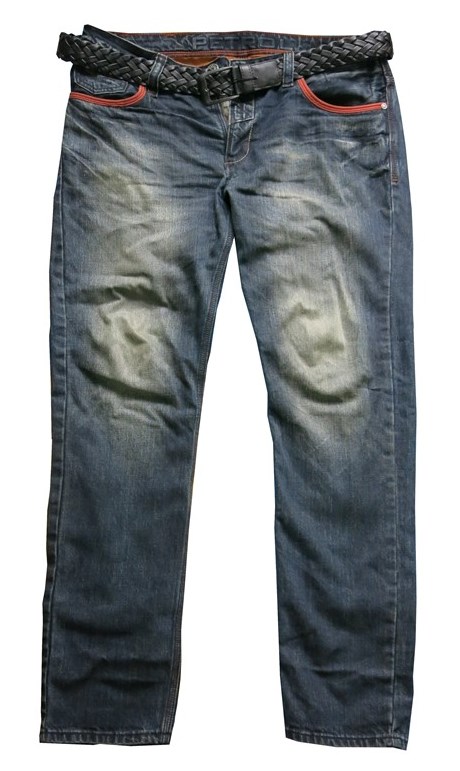 And then for my footwear, I'm wearing World Balance Navy Blue Gunther Shoes which I featured last time over here.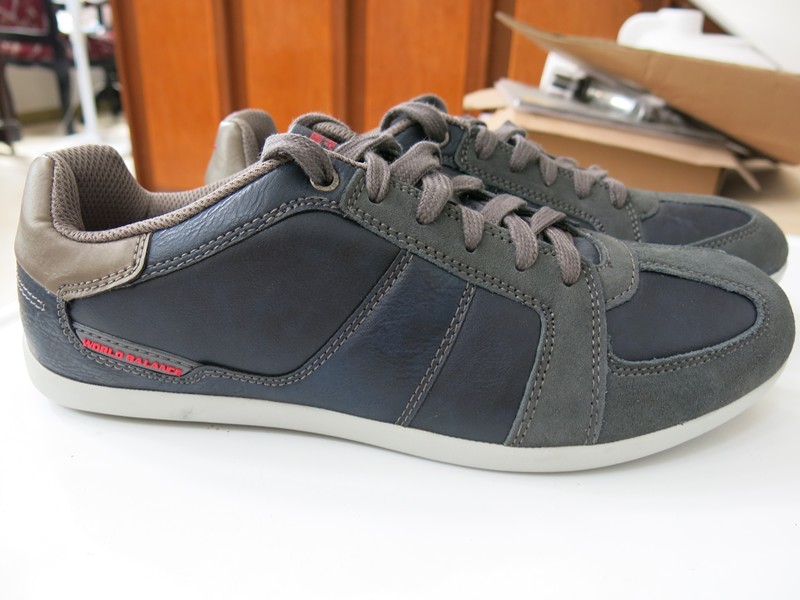 *     *     *    *
Now an hour and dozens of #OOTD pictures later, we walked out of the building. It was still raining and we still couldn't get a cab. We had to #PUSH it all the way (just like what my shirt said) and walk about 1.5 kilometers to Greenbelt to find a taxi. Luckily, my date was able to get one along the way and as for me, I was fortunate enough that night to catch the last train going North at the Ayala MRT Station.
I arrived home at 1.30 in the morning. Extremely exhausted, I fell on my bed and went to sleep right away.
The next morning, Friday, I woke up still wearing my #OOTD, or rather my outfit of yesterday. The sun was already up and it was hot. When I checked the time, I was terrified when I saw that it was already 8 AM. I jumped out of bed and ran straight to the bathroom. I was so late for work. It was then that I realized that sometimes #ShitHappens.
Follow Chris on Twitter and at the PGG Forums.
Subscribe to Pinoy Guy Guide mailing list by entering your email here.