I once read a humor blog which said that real men always have extra rice and have no visible six pack abs.
Well, that's not exactly true, but when I saw Burger King's King Stacks Burger I realized that there is a partial truth to that. We guys love food. And we want them in BIG sizes and extra servings.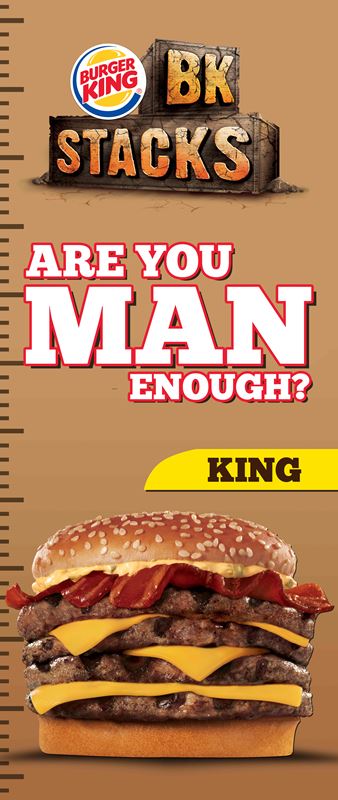 Last Saturday, October 19, Burger King invited PGG to witness their BK Battle of the Stacks King Eating Contest at their branch in Two E-Com near Mall of Asia. The event, hosted by Sam YG, is comprised of 10 male contestants. The objective? It is to eat as many BK King Stacks Burger as you can in 15 minutes. The participant who eats the most burgers in the allotted time will win 50,000 Pesos.
Just for the record, BK King Stacks burger is tasty but it is no joke. It has 4 beef patties, topped with bacon, cheese and wrapped in a pair of buns. I couldn't imagine finishing one unless I'm really starving.
When the contest started, everyone, including the audience got really thrilled. Some participants found it hard to consume a single King Stacks burger. And there's even one who stepped out and rushed to the nearest bathroom during the contest. Good thing that there are paramedics on standby at the area.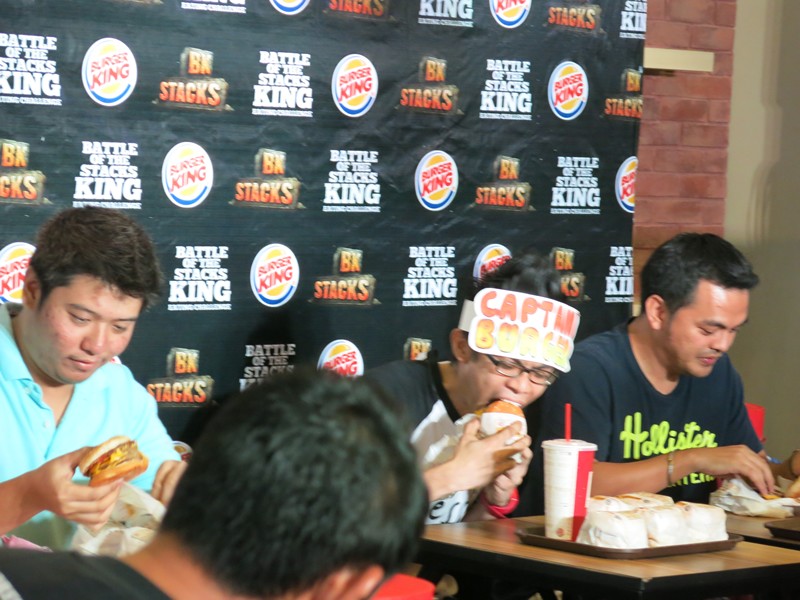 In the end, a participant named Edward Garcia, who was dressed up in a costume won 50,000 Pesos.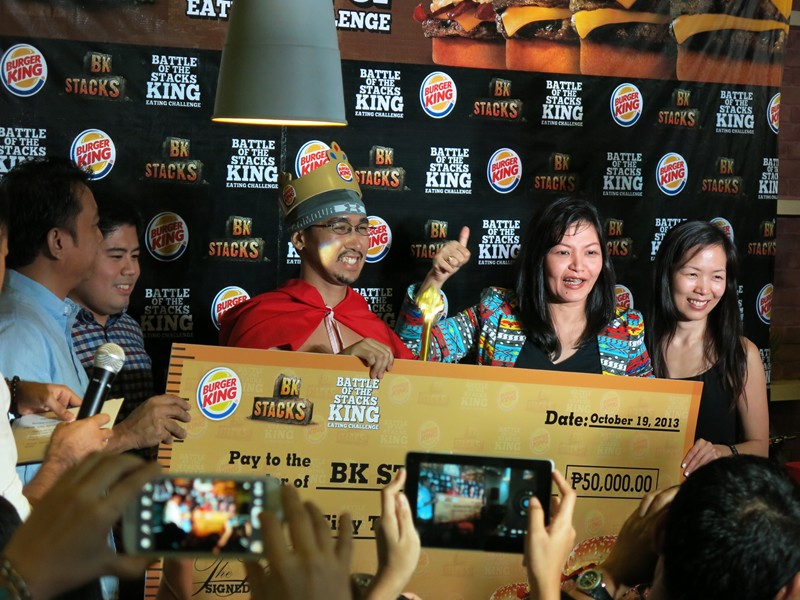 Wondering what his record is? He ate up a whopping 4 king stacks burger in 15 mins! That's equivalent to 16 beef patties and 8 burger buns. Unimaginable. And guess what? This guy had visible six pack abs before the contest started. And when the contest finished, he lost all of it and had a big belly.
So guys, next time you are feeling hungry, you may want to check out BK Stacks burger. It is available in different variations: Dude for 1 beef pattie, Boss for double beef patties, Chief for triple beef patties and King for quadruple beef patties.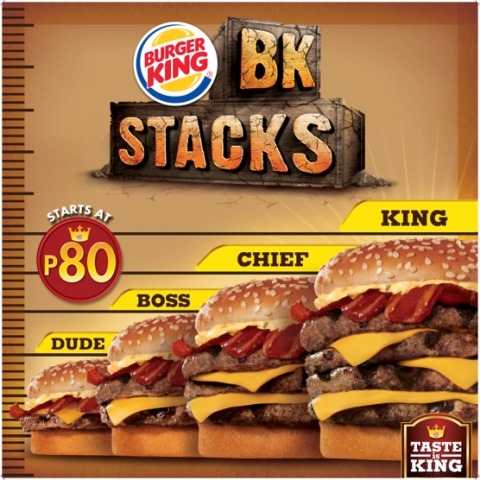 And just a precaution. Make sure to control yourself. You don't want to lose your abs right? Eat only in moderation and what you think you can finish only at Burger King.