Exactly what should you wear during the cold months or when you are out-of-the-country traveling to winter-cold cities? In this post, PGG reader Jay, shows us his get-up during his recent trip to South Korea.
PGG SHOW YOUR STYLE 3:
JAY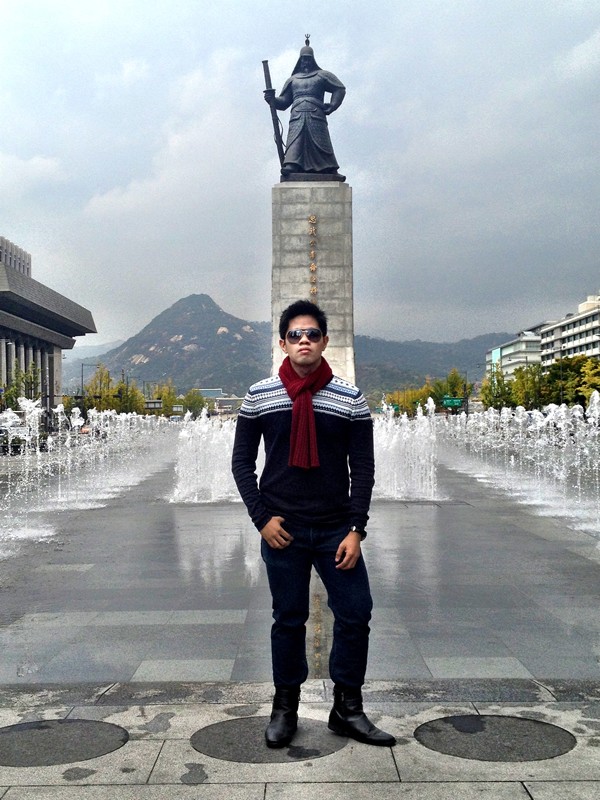 What's on Jay: Pullover Shirt, Slim Fit Daily Jeans, Scarf, Leather Boots, Aviator Shades
Style Tip from Jay:
"Wearing the right color of clothing at the right positions can actually make a difference on the overall look. During my trip to Seoul, I wrapped my scarf around my neck and made a European knot. This not only protected me from the cold weather but also gave me this preppy look. And even though it was freezing cold, I still needed those pair of shades while wandering around the city. A pair of aviator sunglasses can give you that striking and "maangas" look." – Jay
Thank you Jay for sharing your style for the cold season here at Pinoy Guy Guide. Good Luck!
Like his style? Vote for him on Facebook by liking and sharing here. Also retweet and favorite his outfit on Twitter with hashtags #PGGShowYourStyle and #BirkenstockPH
Join PGG Show Your Style 3 and get a chance to win 5,000 Pesos worth of Birkenstock German Men's Footwear. Hurry! Click here for details.
Follow #PGGShowYourStyle on Facebook, Twitter and at the PGG Forums.
Like Birkenstock on Facebook. The official sponsor of PGG Show Your Style 3