It was a long weekend last weekend and to kill the boredom, my brother and I went to different events in the metro. One winning event we went to was Foton's Big Show car event at the World Trade Center last October 25-27.
The Foton Big Show opening ceremonies was a blast. There were a lot of VIPs everywhere and the actual opening of the car show was jumpstarted by the stimulating performance of  UAAP Cheerdance Season 76 Champions, the NU Pep Squad.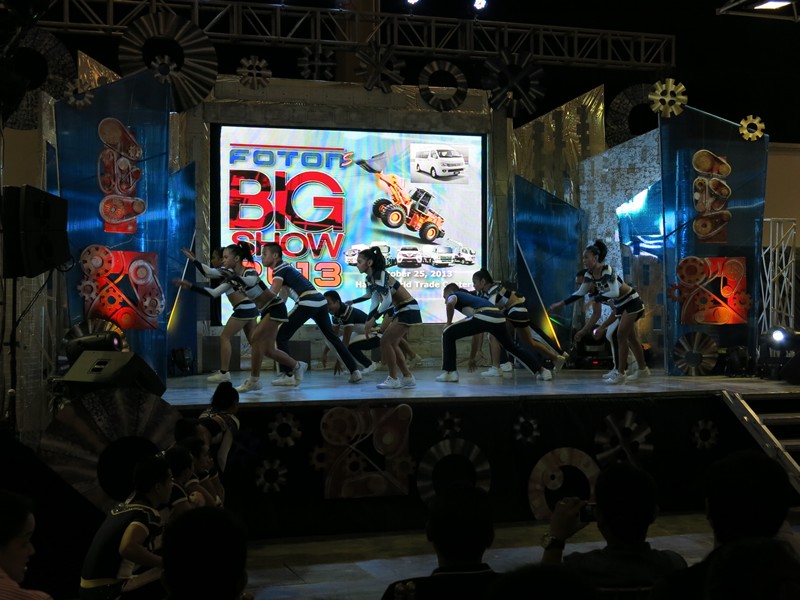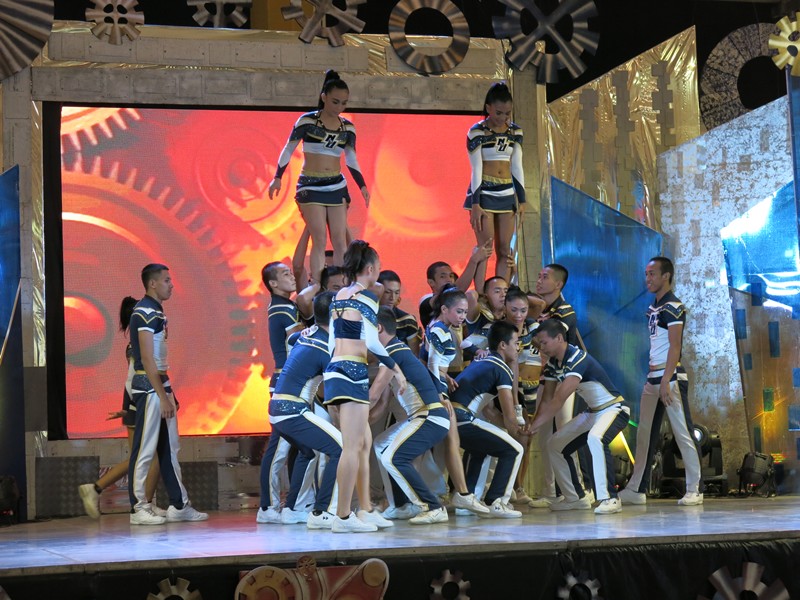 During the event, they launched their newest family van called the Foton View Traveller. The grand launch of the vehicle was preceded by a glowing performance of dancers dressed up in LED lights. Their performance reminds me of the movies Step-Up 3D and Tron. Wicked.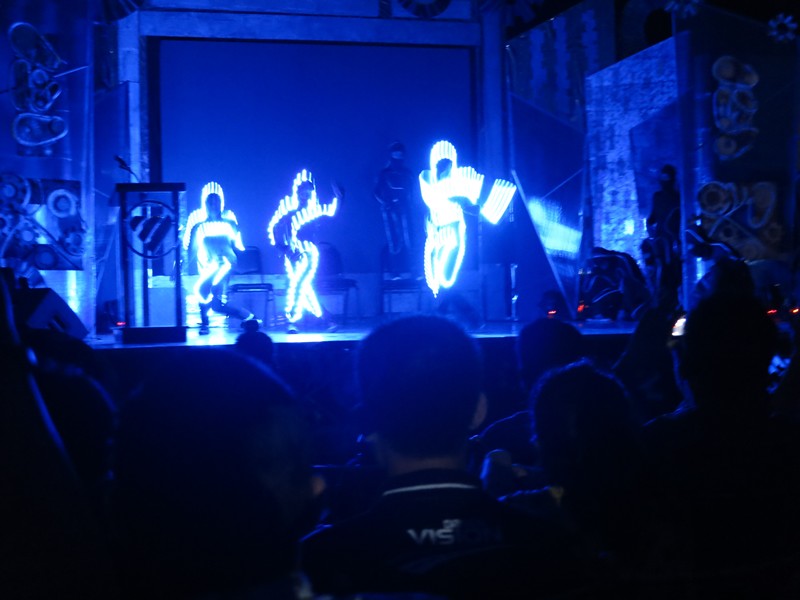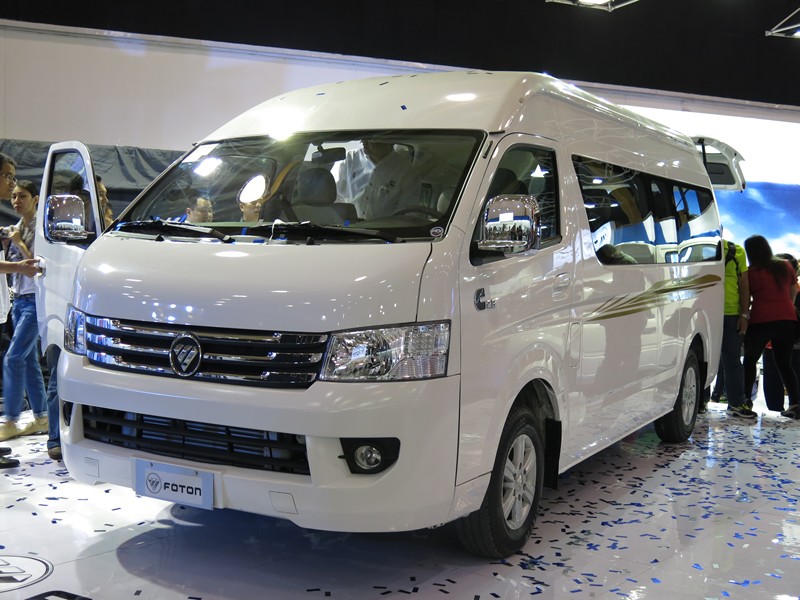 If you are a family man, you'd surely love the FotonView Traveller. It has a high ceiling and a very spacious inside. The seats can be configured to face each other. The inside of the van looks like a plane's cabin or a tourist coach because the ceiling is tall enough that you can almost stand straight inside.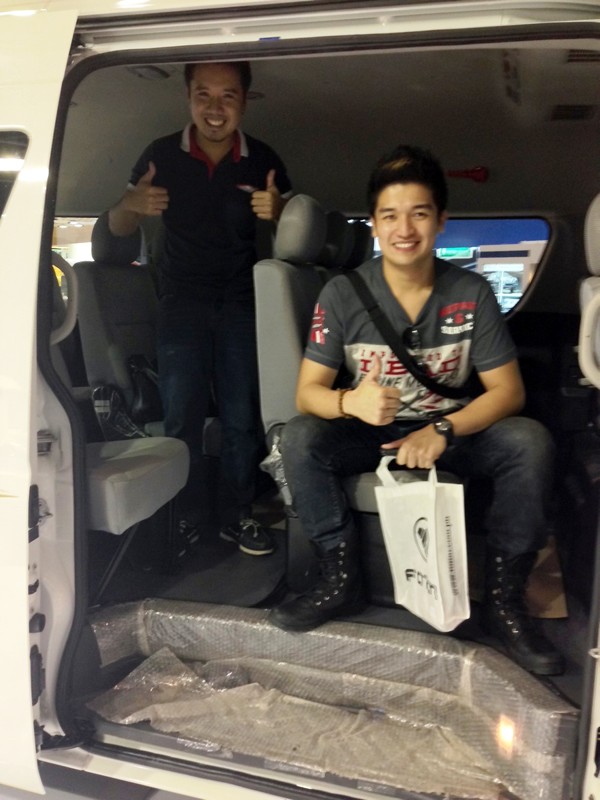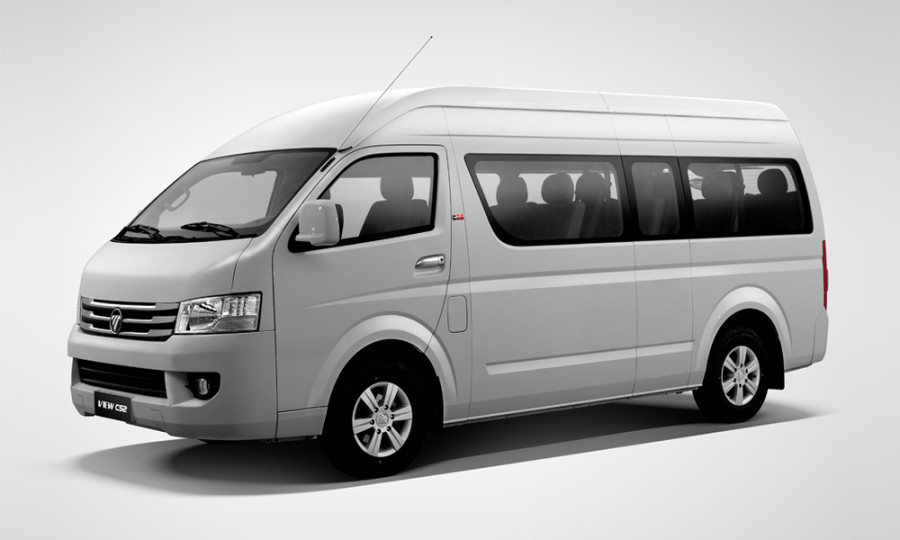 But if you are still a bachelor, like me, you'd be more interested in Foton's Thunder Pick-up which comes in two flavors: 4X2 (if you are just city driving) or 4X4 if you are going to get into some Mt. Pinatubo driving adventure.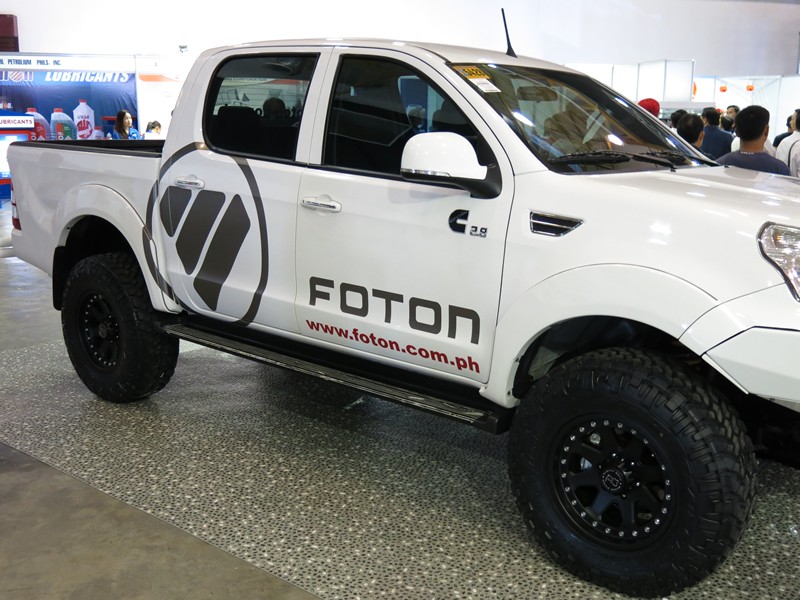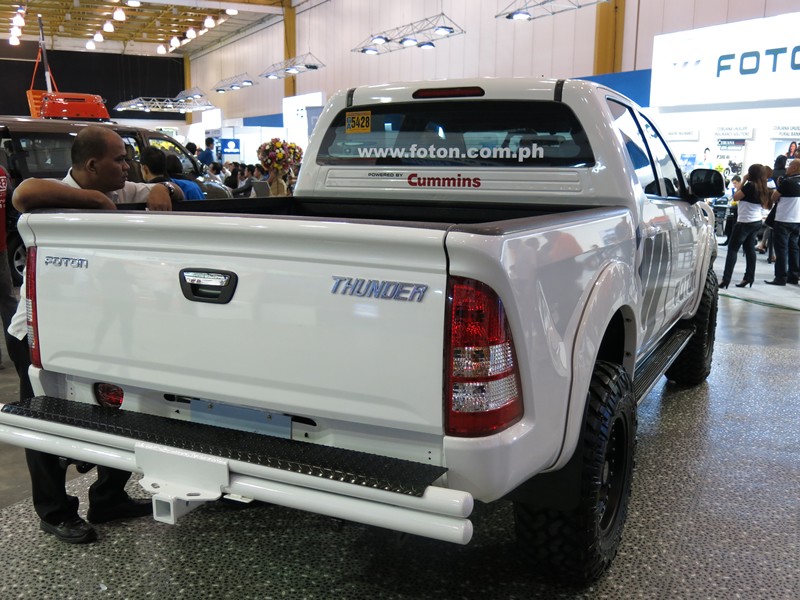 Out of curiosity on how it feels like to drive one of these very manly cars, my brother and I decided to take the Thunder for a test drive.
We drove across the perimeter of the World Trade Center. In this shot below, my brother was having a good time on the wheels. Beside him was the Foton representative and I was seating at the backseat with a couple of friends.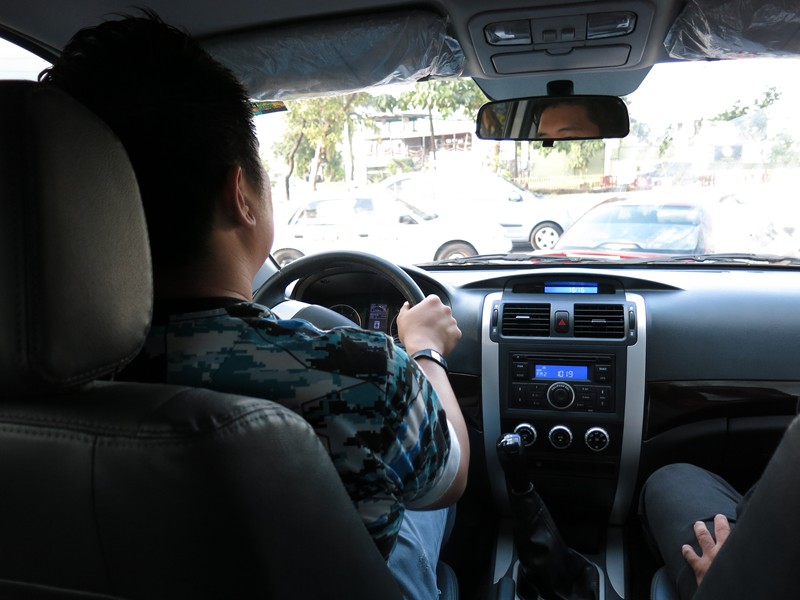 Given that my brother is used to driving sedans, he says that it's quite challenging to drive the Thunder because it feels big and it takes time to get used to maneuvering this baby. But all in all the test drive was a breeze.
After the 15 minute test drive, we took some shots with the Foton Thunder and with our #OOTD. Here's a picture of Lilet, Me, Geoff and my brother.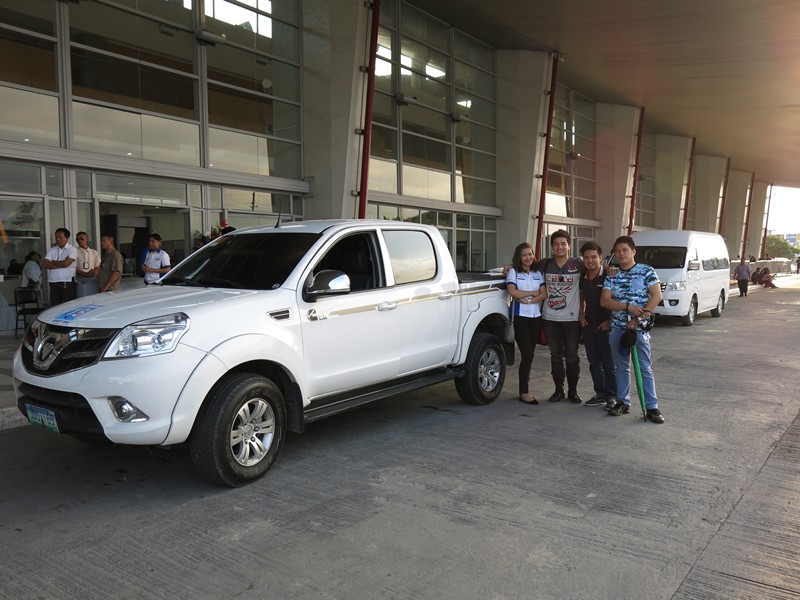 The Foton 4X4 costs approximately 800,000 Pesos while the Foton View Traveller is selling for an SRP of 1.2 Million Pesos. They are a good deal and not to mention an economical buy for bachelors and for the family man who want a decent and attractive car.
Talk more about cars and Foton at the PGG Forums.
Follow Pinoy Guy Guide on Facebook and Twitter