It is barely a month before summer hits the Philippines and with the hot season fast-approaching, everyone's curious on what are the latest trends in men's fashion and menswear as a whole.
Thankfully, I got invited by Freego to their Spring and Summer 2014 men's (and women's) fashion show during the Philippine Fashion Week at the Mall of Asia last October. I had the opportunity to take photos at the runway and in this post, you will see exactly what will hit the shelves of Freego in department stores in the coming days.
Freego is actually celebrating their 30th anniversary so they kicked-off the show by showcasing their style innovations in the last 30 years. In the photos below, you will see how Freego's pants evolved from chinos, to skinny jeans, to coated jeans, to slim-fit and so on.
As Freego took me and the audience a trip down the memory lane, I began to wonder where the elephant pants were in Freego's history. Remember those baggy pants which took every guy by storm about a decade ago? It used to be in those times but if you wear that kind of pants these days, people will think you are a creepy guy living under some pre-Jurassic cave.
So after showing the evolution of jeans, Freego then captured the audience by parading their latest men's collection for Spring and Summer 2014.
Ready to find out what style is hot this season? Check out and see below.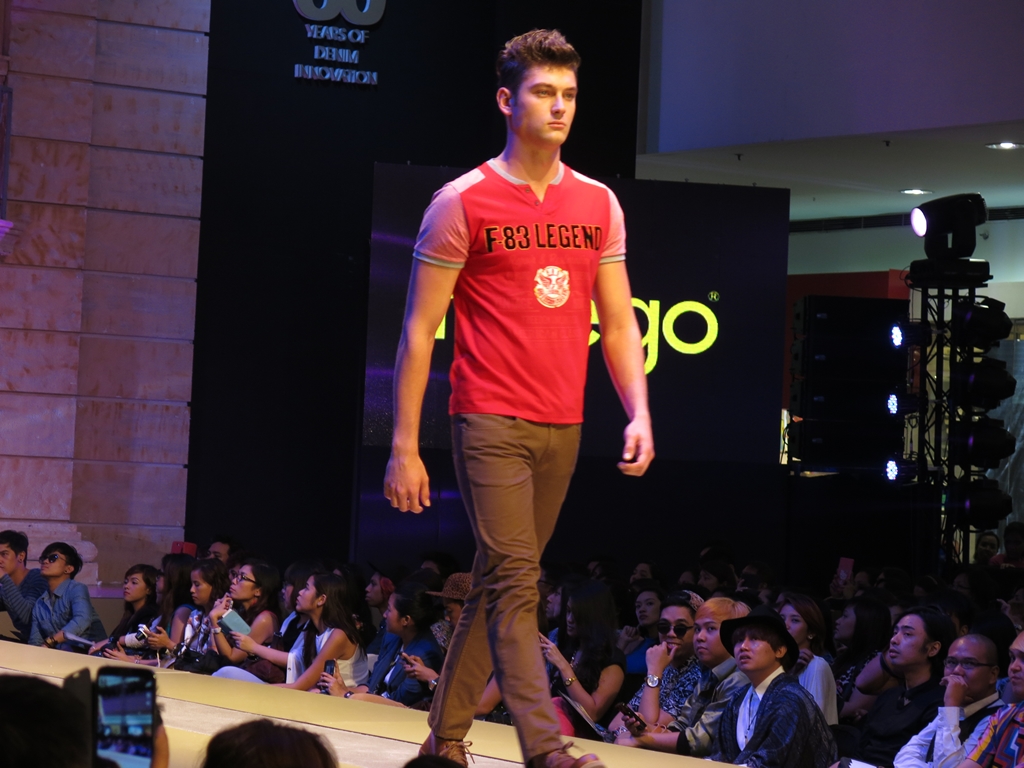 For some reason, the trend these days is that all polo shirts are buttoned way up to the neck like this. I've seen this a LOT in Lookbook but since it is pretty warm here in the Philippines during the summer, I just don't know how one could manage having a collar this tight. Don't get me wrong though, it looks good but I prefer it a bit more loose during the hot weather.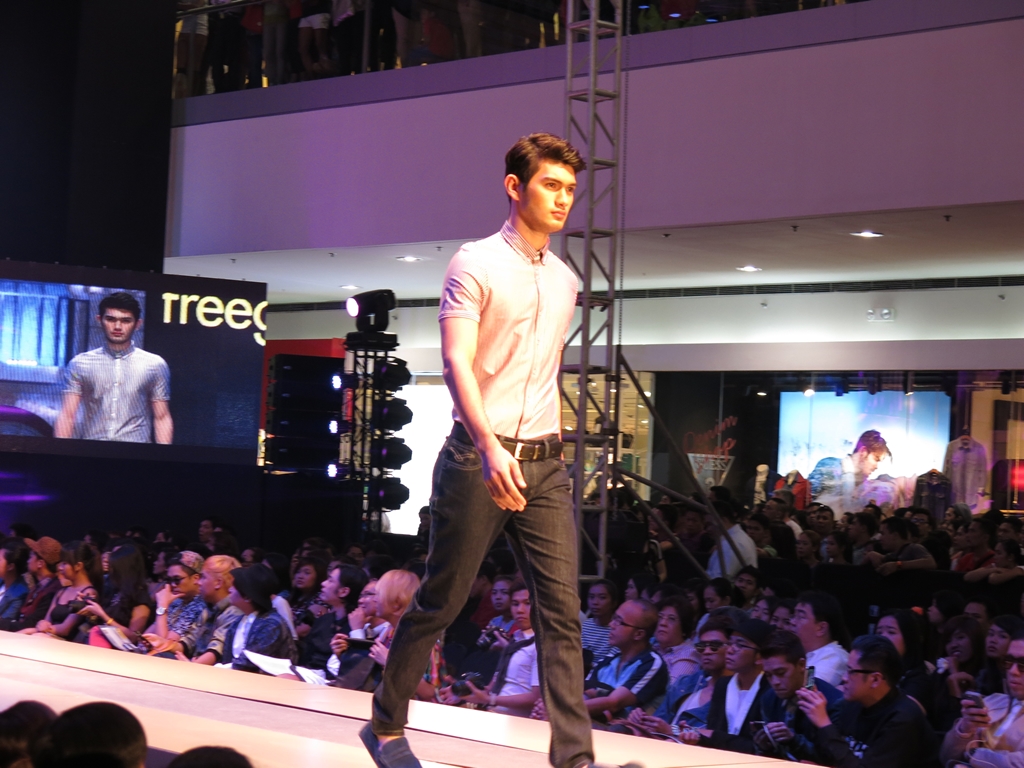 Nothing compares to a black leather jacket like the one here. Not really a good idea for summer unless you are in Baguio.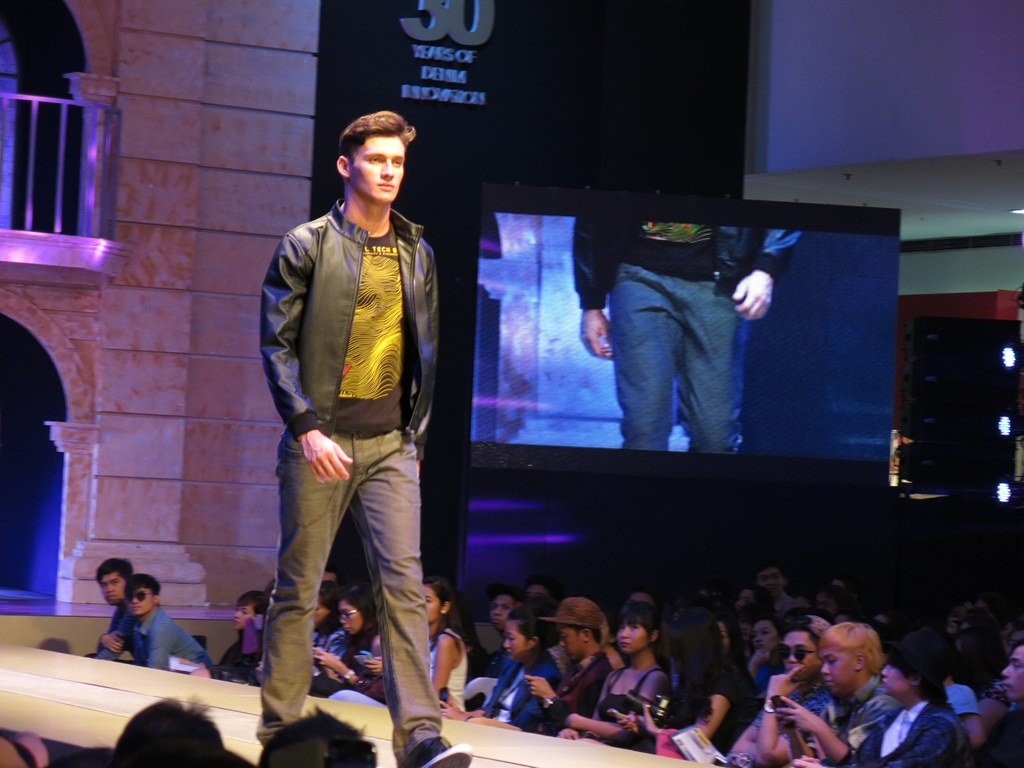 Slim-fit clothes have been the de facto standard in the last half decade.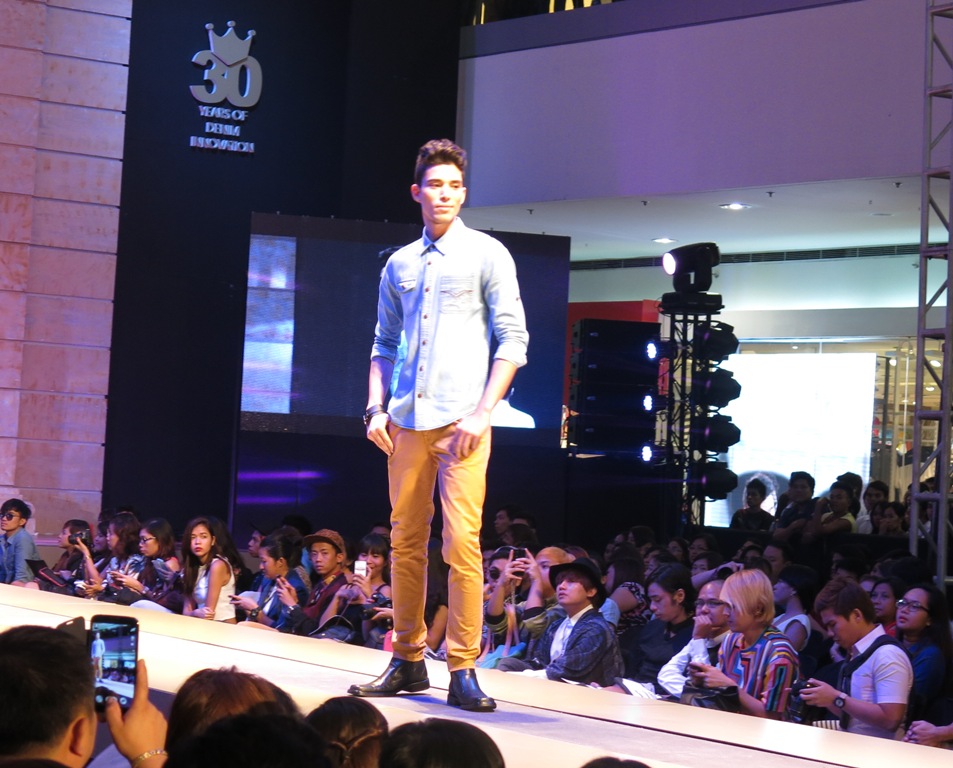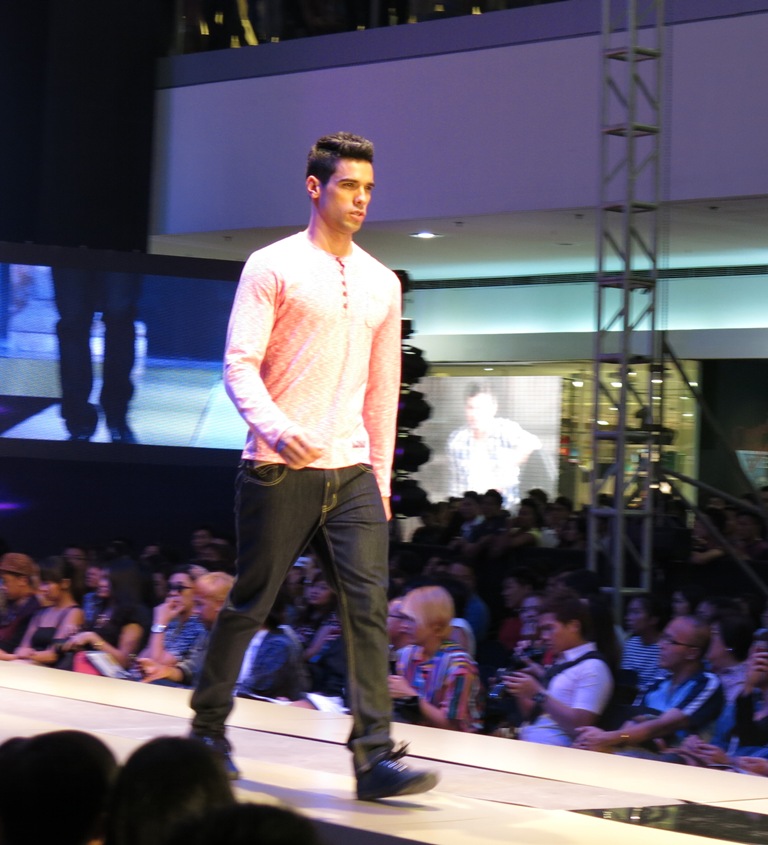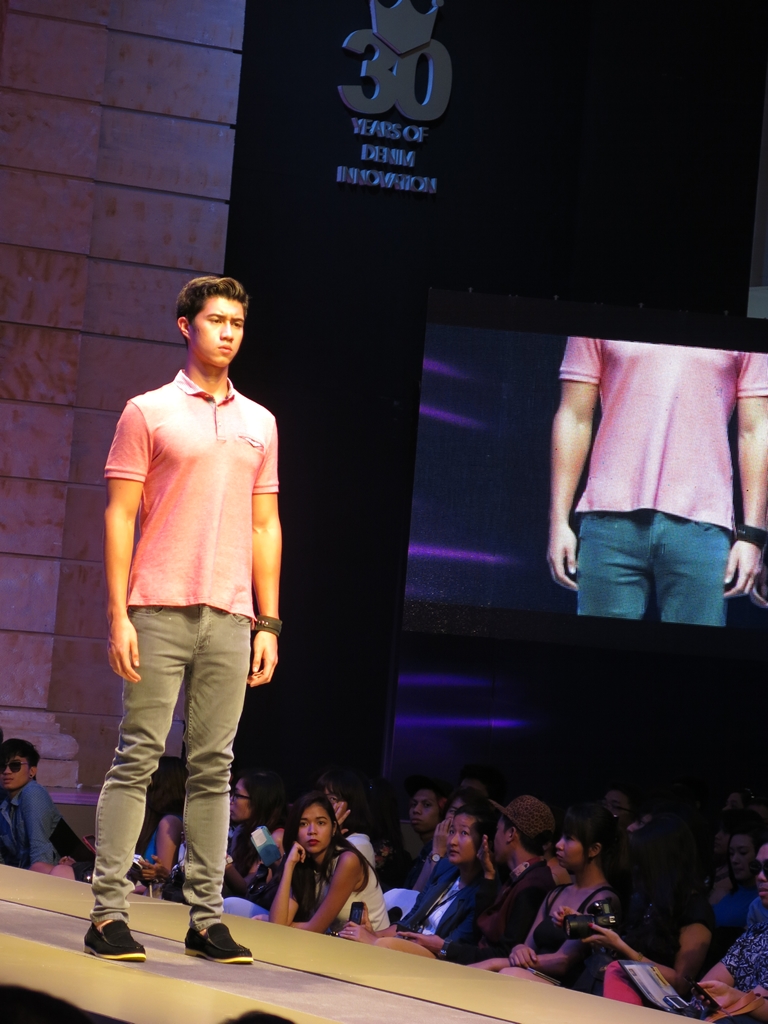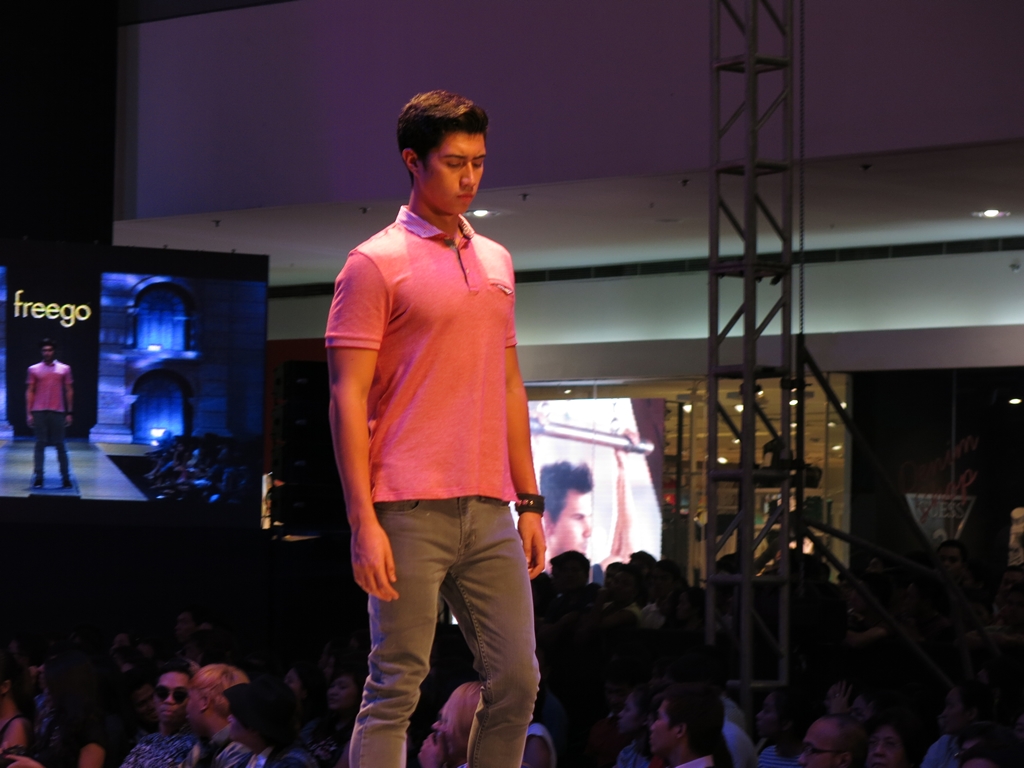 A nice pair of combat-like boots like the one here which I wrote about a few months ago will always look good no matter what you pair it with and no matter the season.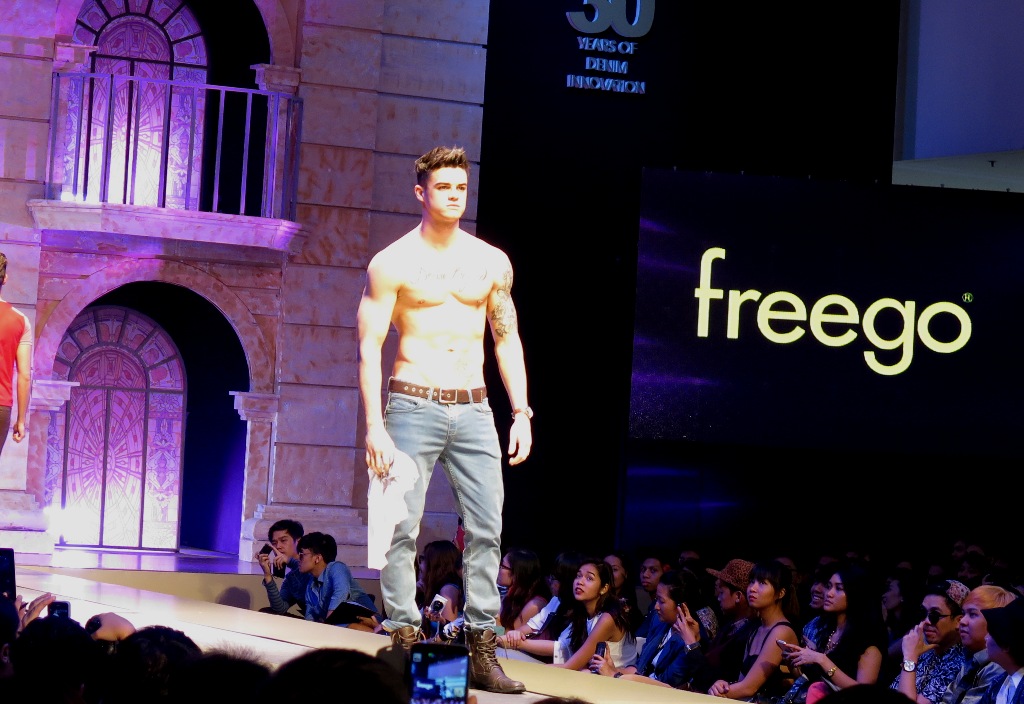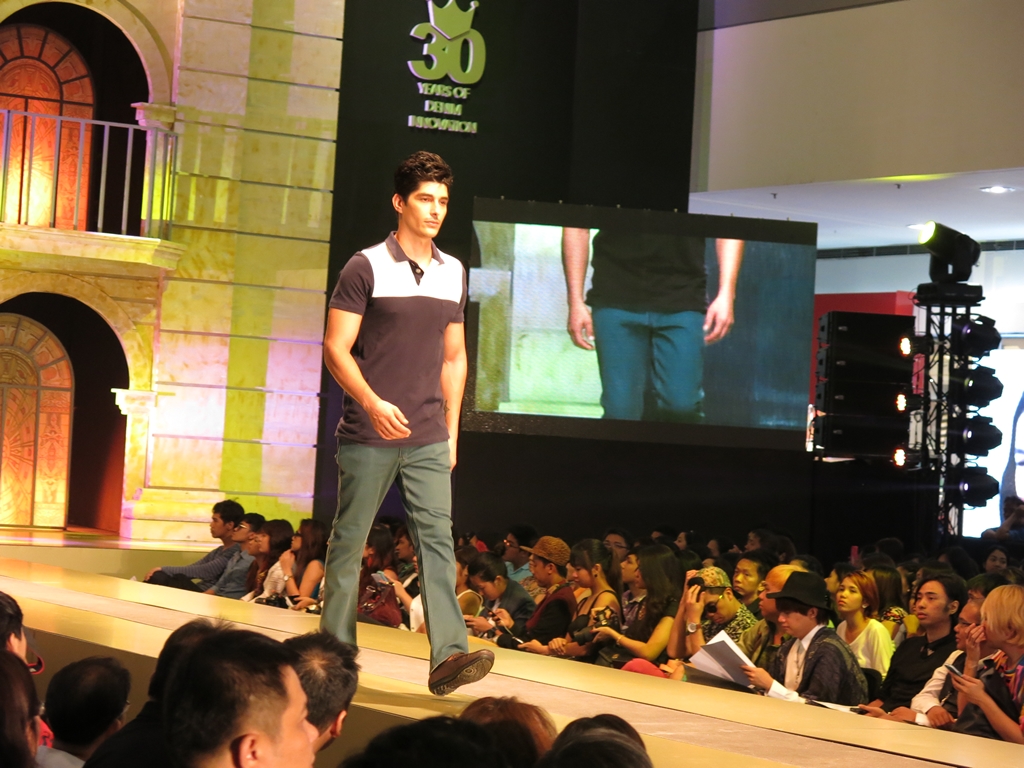 Pants too long on you? Here is the trick: Fold it up and outward like this…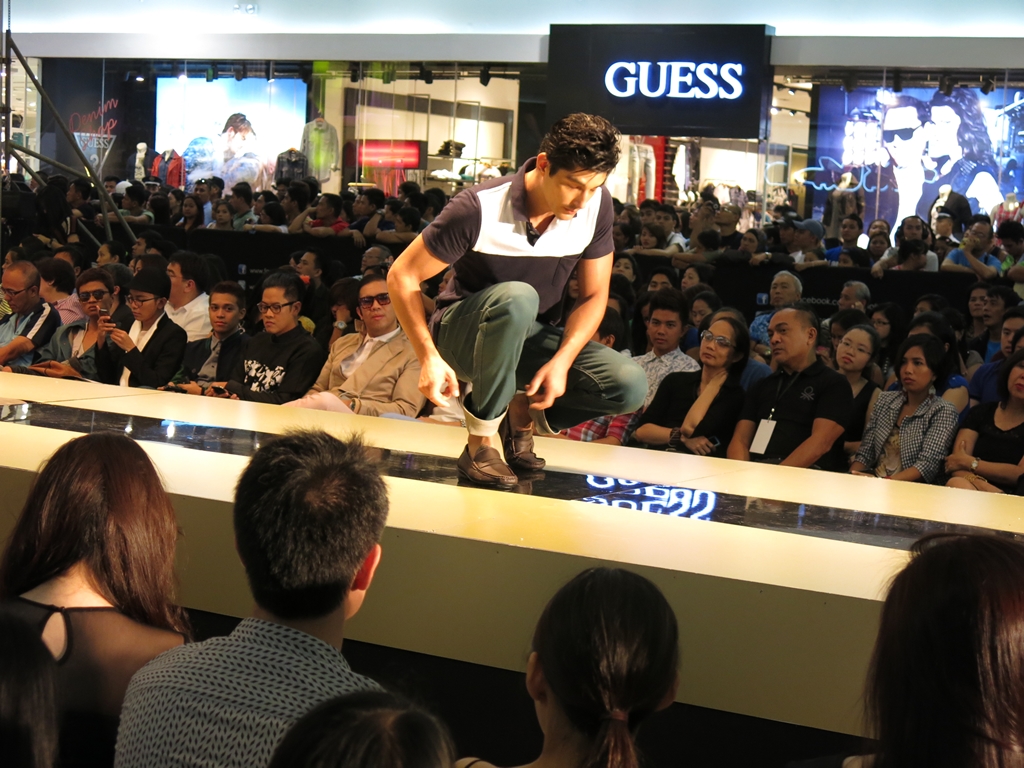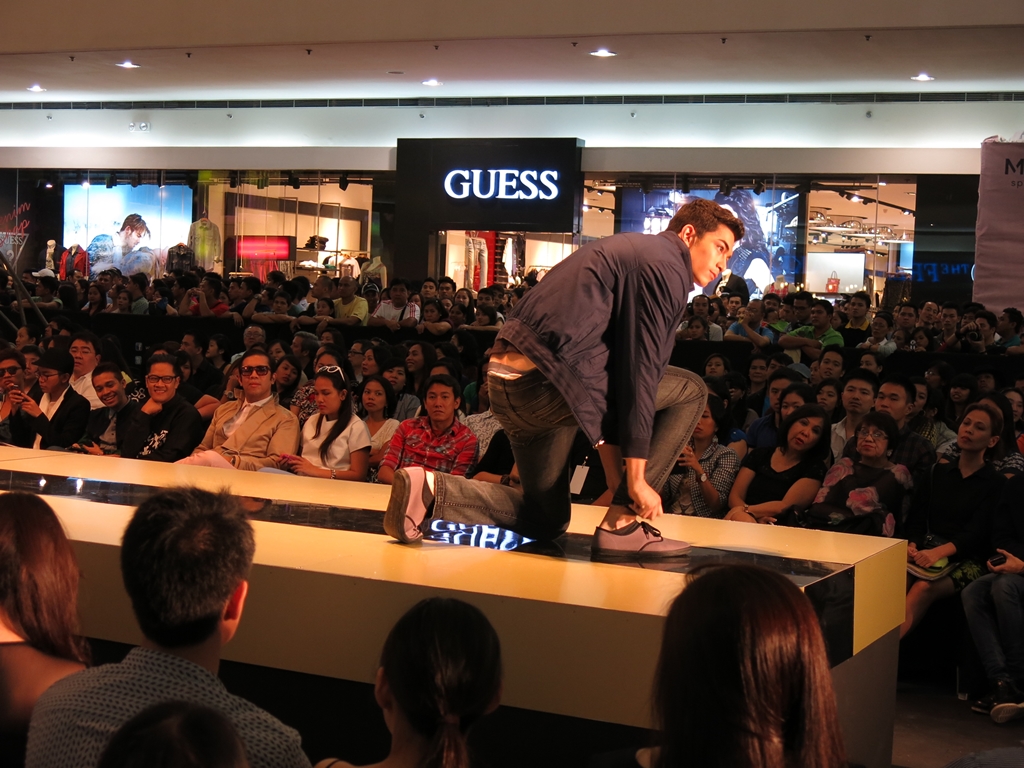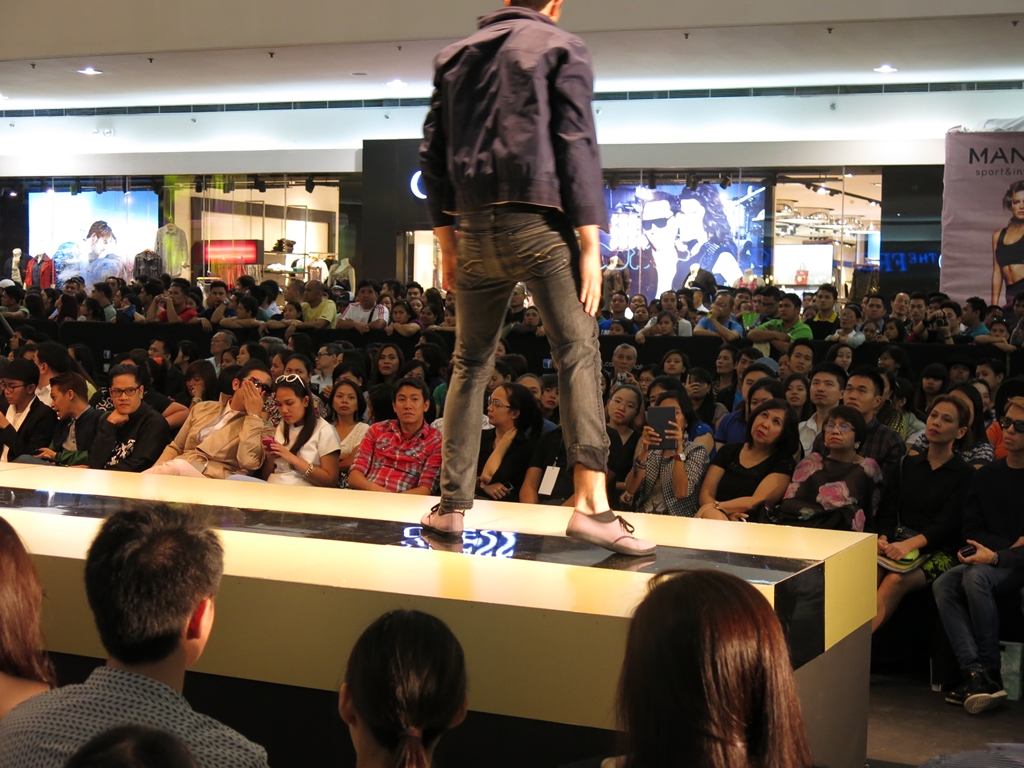 Pants these days have designs and contrasting colors underneath so that they look good even when folded outward.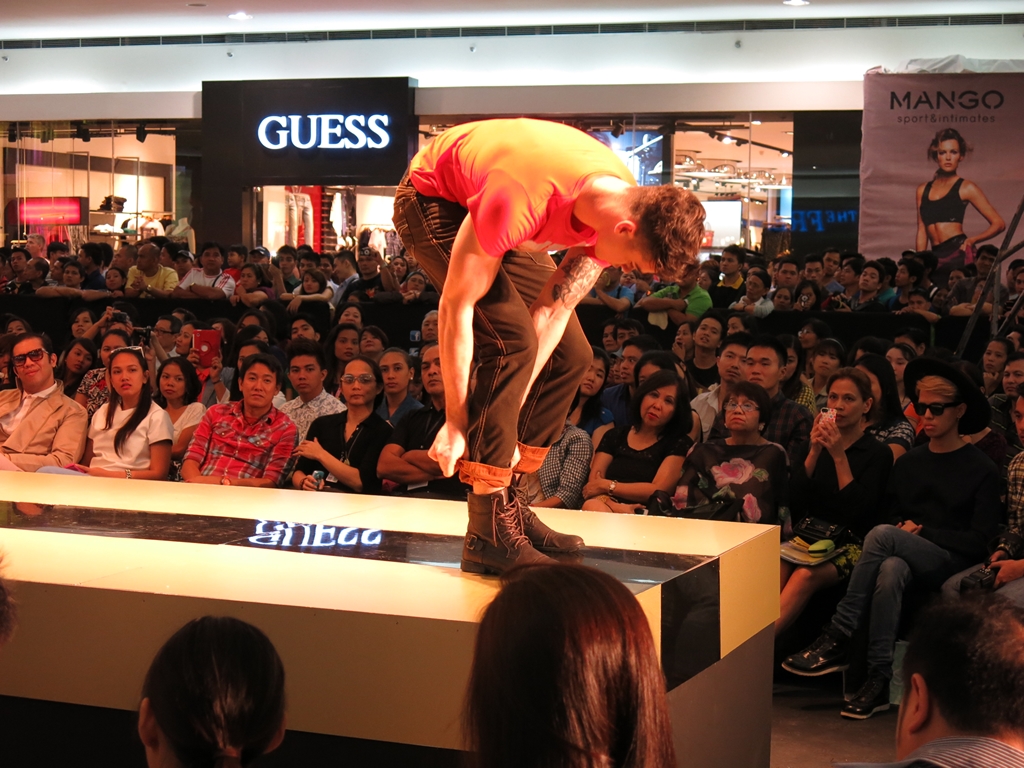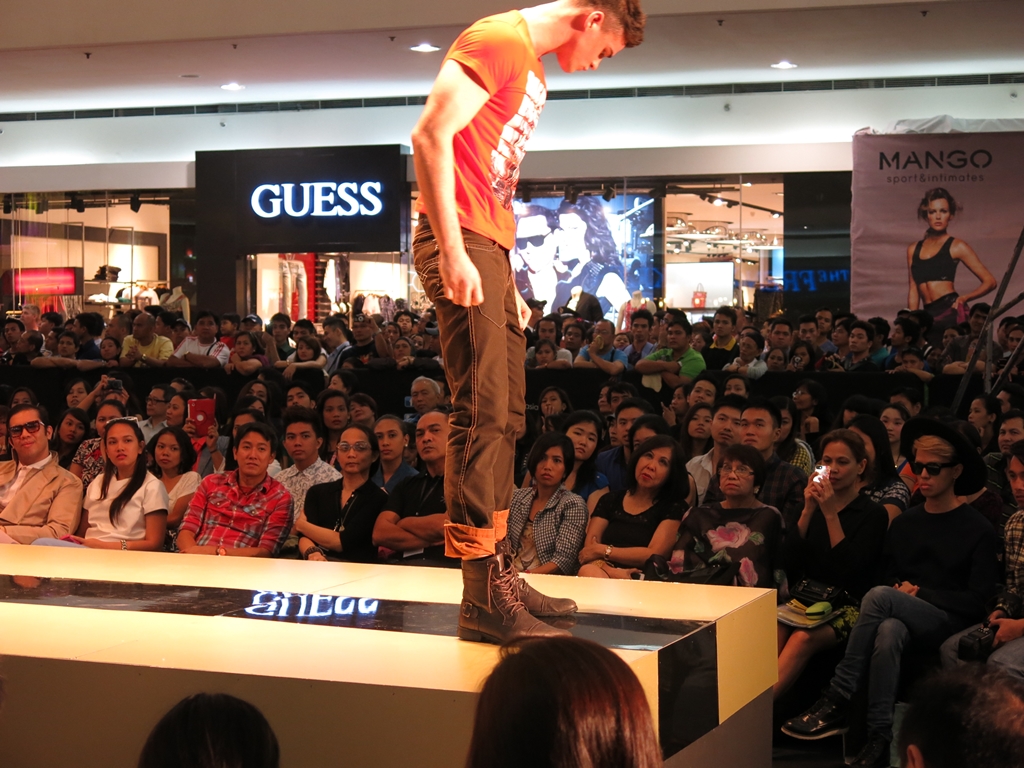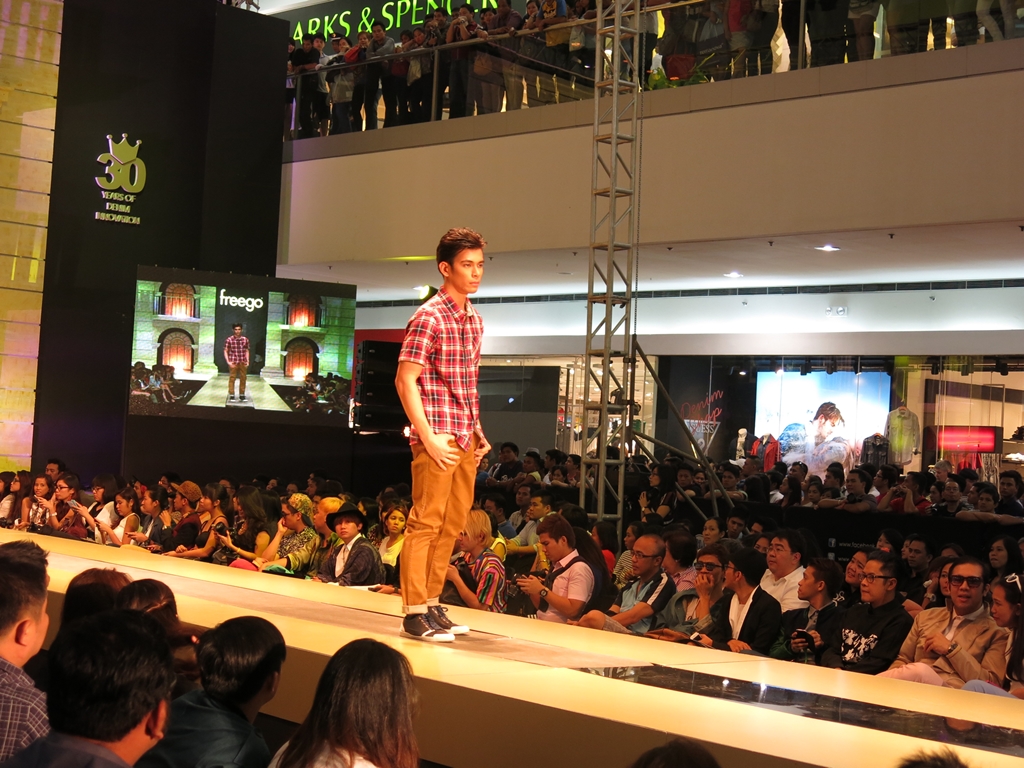 A pair of awesome shorts will always come in handy for summer getaways.
And over here we have some really hot female models from the Freego Fashion Show.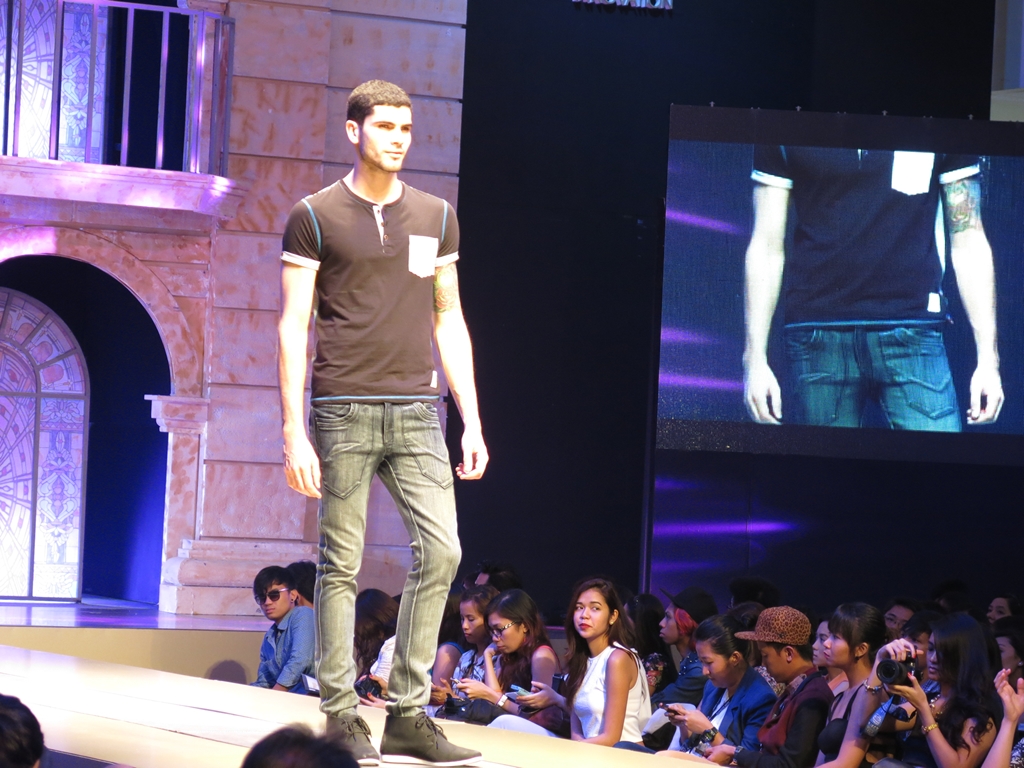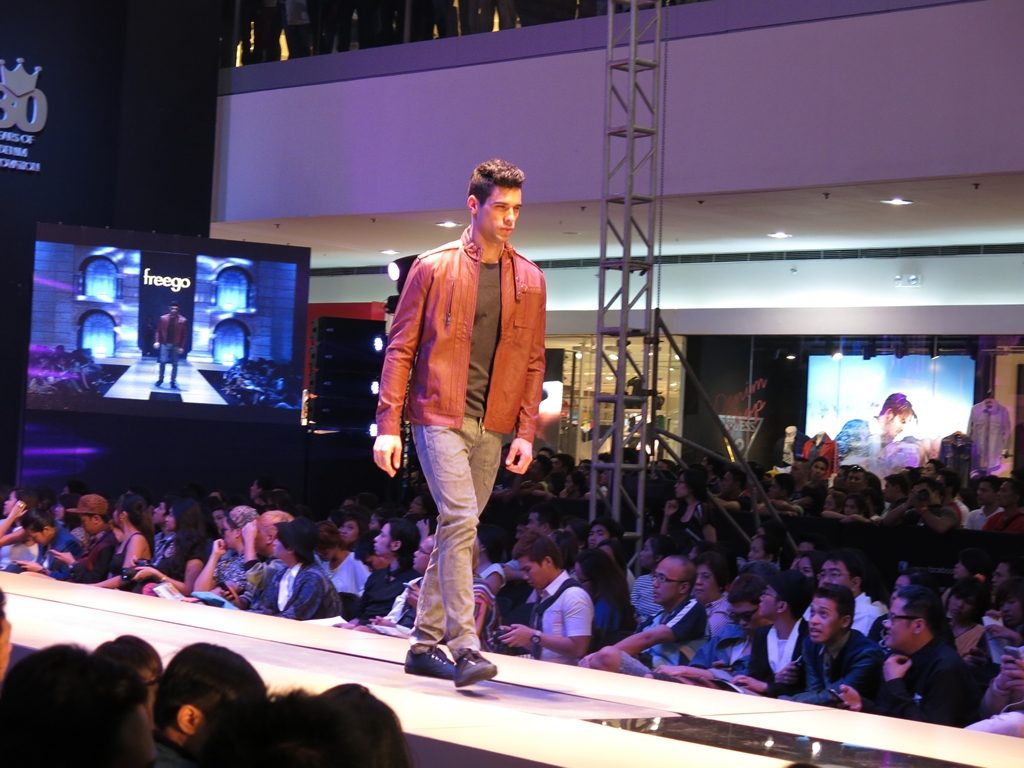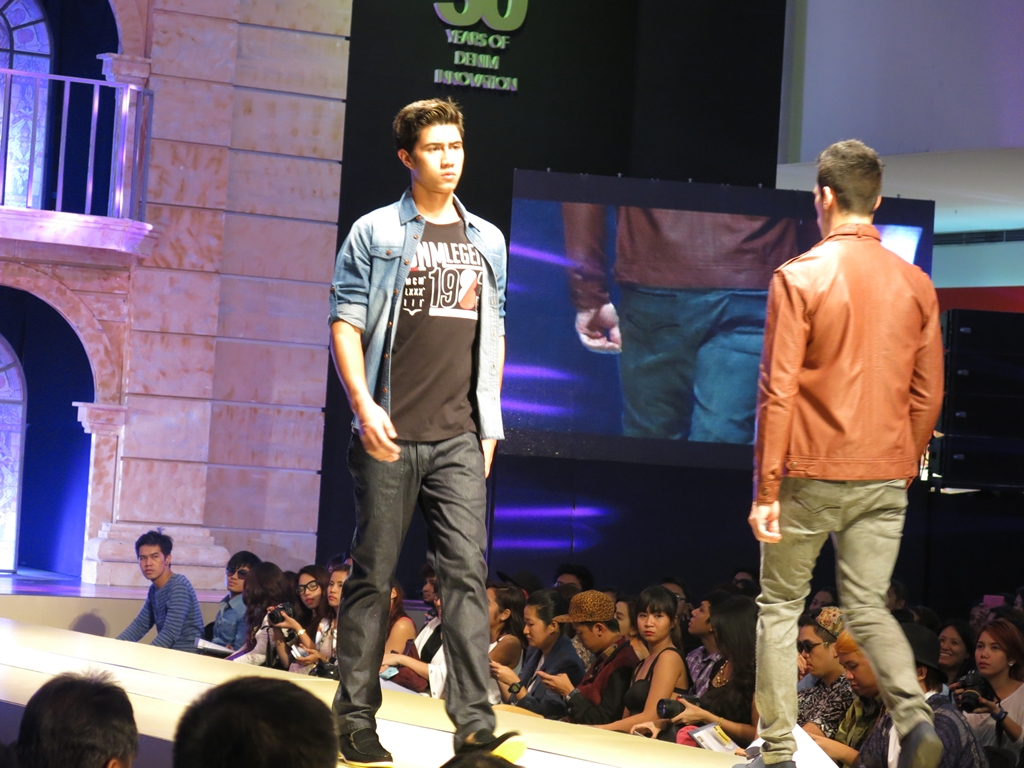 NOW CHECK THIS OUT: This is where all the Freego Magic happens. Watch this dude and chick.
The guy here originally came out on stage wearing a black-gray jacket, a white shirt and a dark green pants.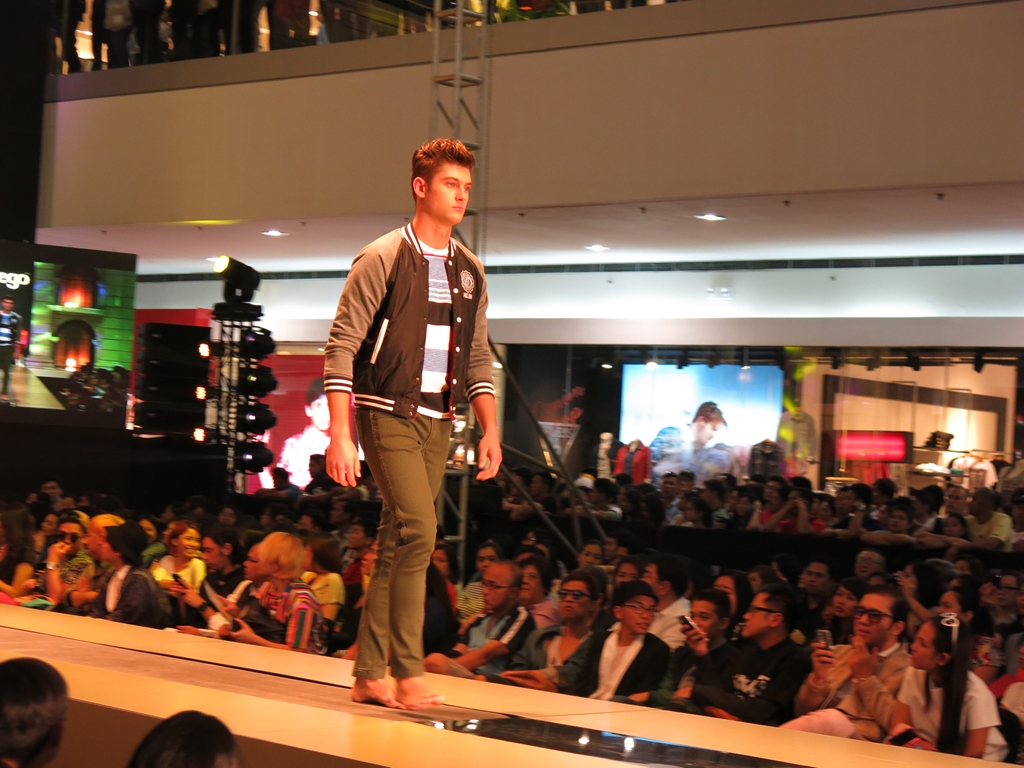 A little while later, right in front of the audience, the guy and the chick stripped their outermost clothes and reversed them. Apparently, they were wearing a 2-in-1 reversible getup.
LOOK CLOSELY: The guy is still wearing the same shirt but after reversing it, it now looks totally different. As if it were a different outfit.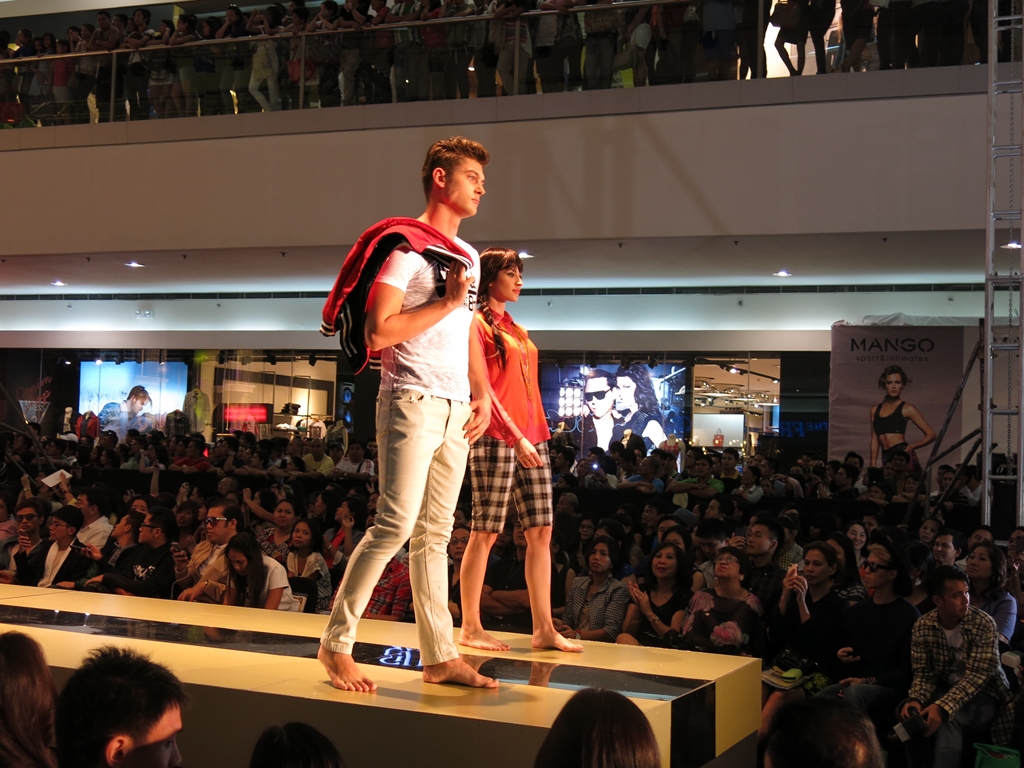 And notice too that his pants are now white… Also reversible.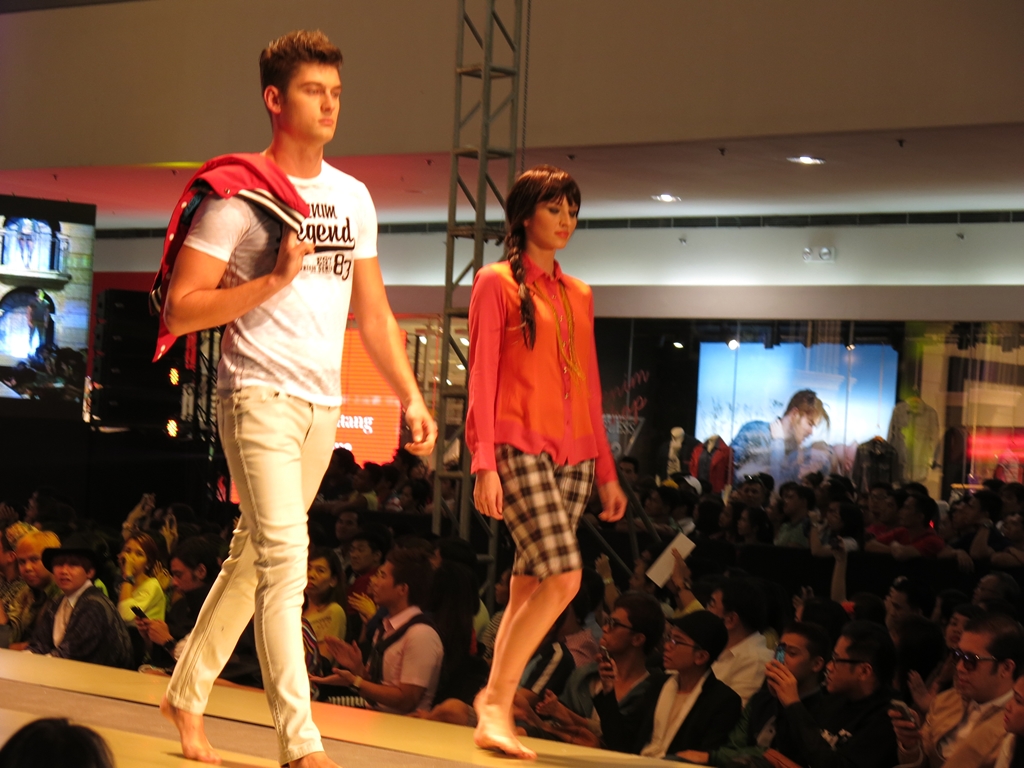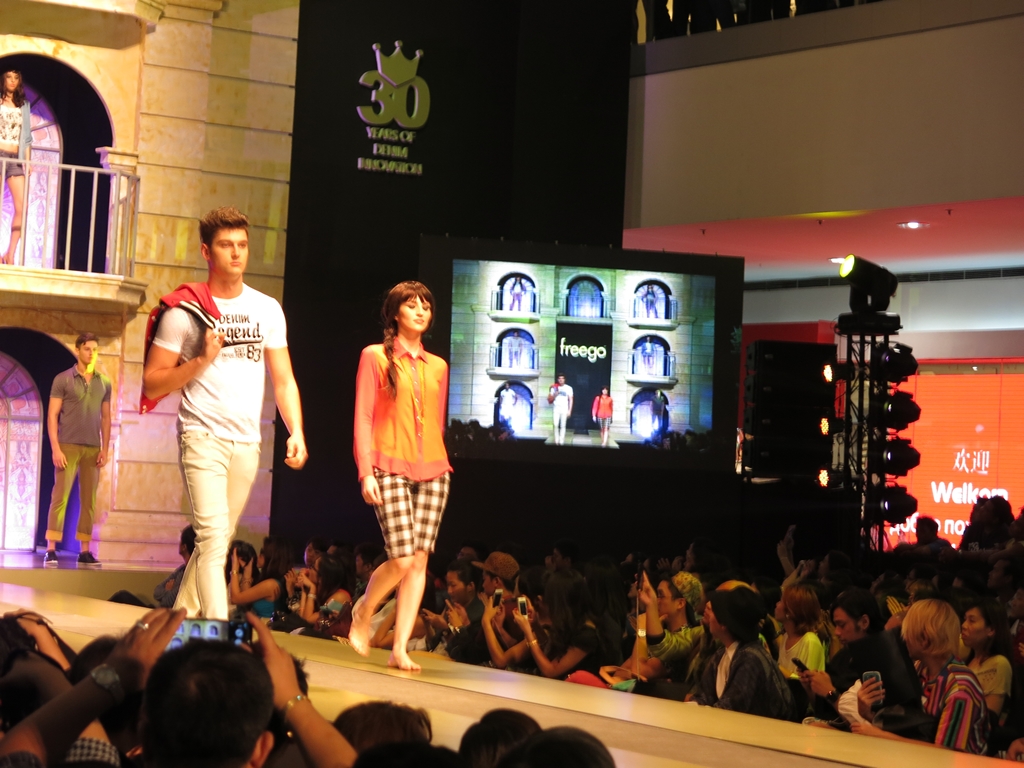 And his jacket changed too and became red. Believe it or not, it is exactly the same jacket and the same pieces of clothing – all REVERSIBLE.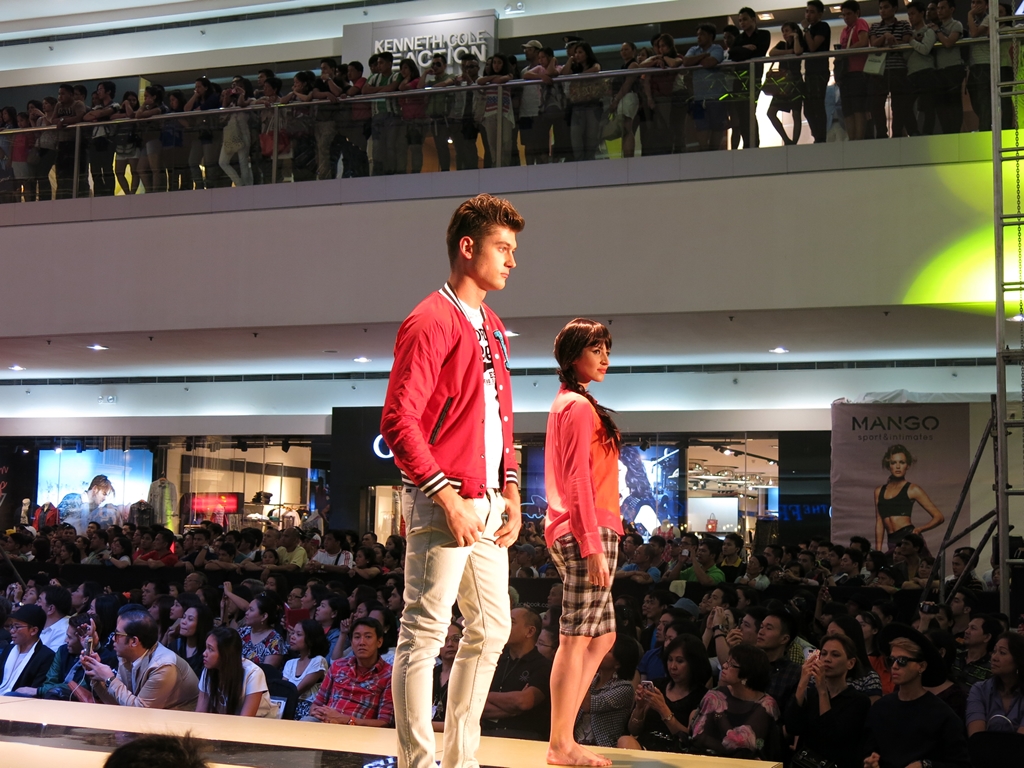 The entire audience were in awe after seeing the reversible apparel of Freego. It is by far, one of their best innovation in style yet. I call it Side A / Side B

. I find it really cool and something which will be very useful and practical for many of us who want to travel light during summer out-of-town trips.
That's all folks. Tell me what getup you liked best by posting a comment below.
Not yet subscribed to PGG? Enter your email here to receive free style updates.