There's no stopping the outpour of help coming from other countries in assisting our fellow Pinoys to rebuild their lives after Typhoon Haiyan.
I never felt so thankful for all the support that other nations are giving our country. Although months have already passed since the typhoon, popular brands as well as fashion labels are still giving donations to the victims in Tacloban.
For instance, high-end men's fashion label Kenneth Cole, launched a limited edition black t-shirt which is available at the Kenneth Cole store in Bonifacio High Street Central and at the Men's Department of Rustan's Makati. All the proceeds from buying this cool shirt below will go to Gawad Kalinga's reconstruction projects in Tacloban.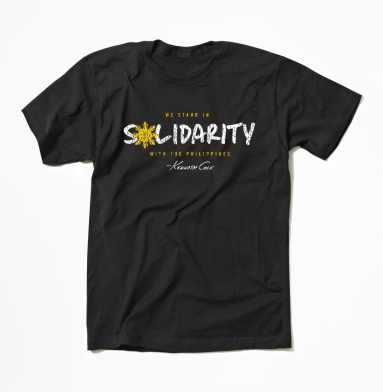 Take a look at the picture above and notice that the "O" in solidarity is the golden yellow sun from our Philippine flag. The shirt is also inscribed with the message: "We Stand in Solidarity with the Philippines".  Now that is really #heartfelt.
*     *     *     *
In other men's fashion and style news, Store Specialists Inc (SSI), which manages the brands such as Calvin Klein, Debenhams, Boss, Lacoste, Marks & Spencer, Tommy Hilfiger, Zara, Dunhill, Armani and Aéropostale here in the Philippines, just launched their new mobile app which is available in Android and iOS.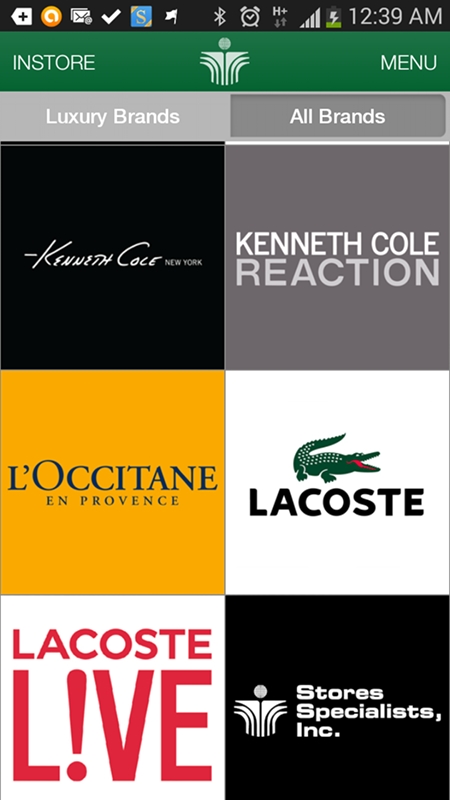 This awesome smartphone app called "SSI Life" sends me the latest updates from my favorite brands straight to my phone. Here is another screenshot of the app: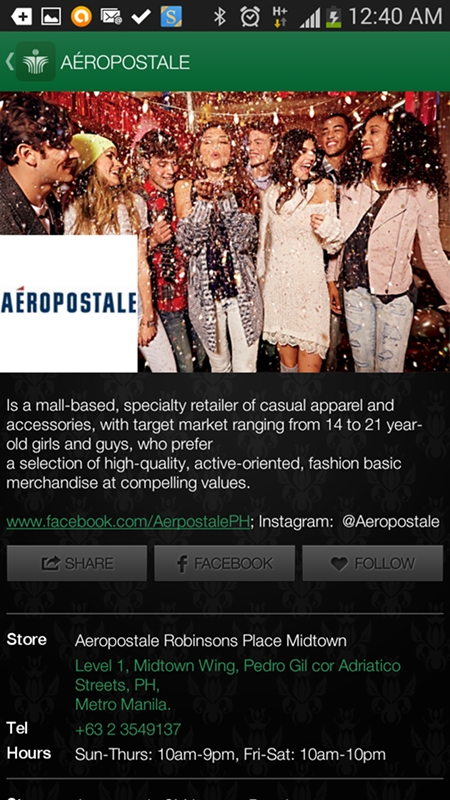 It is a useful and highly-recommendable app for the stylish men. You get up-to-date information about your favorite brand's store location and store hours similar to the one pictured above from Aéropostale. Moreover, you get updated also about their promos, discounts and offers. The best part of the app is that you'd be able to get exclusive vouchers which you can redeem at any of their featured stores.
Check out the SSI Life app at Google Play Store and Apple iTunes.
Disclosure: This post is brought to you by Stores Specialists, Inc.