In the vibrant and beautiful city of Makati, there are a lot of hidden treasures waiting to be found. One of these treasures which I discovered just recently is Felipe & Sons Barbershop.
I stumbled upon it by accident. One time, I was on my way with friends to have dinner at a kebab restaurant behind PBCom Tower in Makati City when I spotted a nicely lit, gentlemanly-looking barbershop in front of the resto where we ate. I glanced at it and told myself: "Now this looks like a promising place to get a haircut. I must try this one day".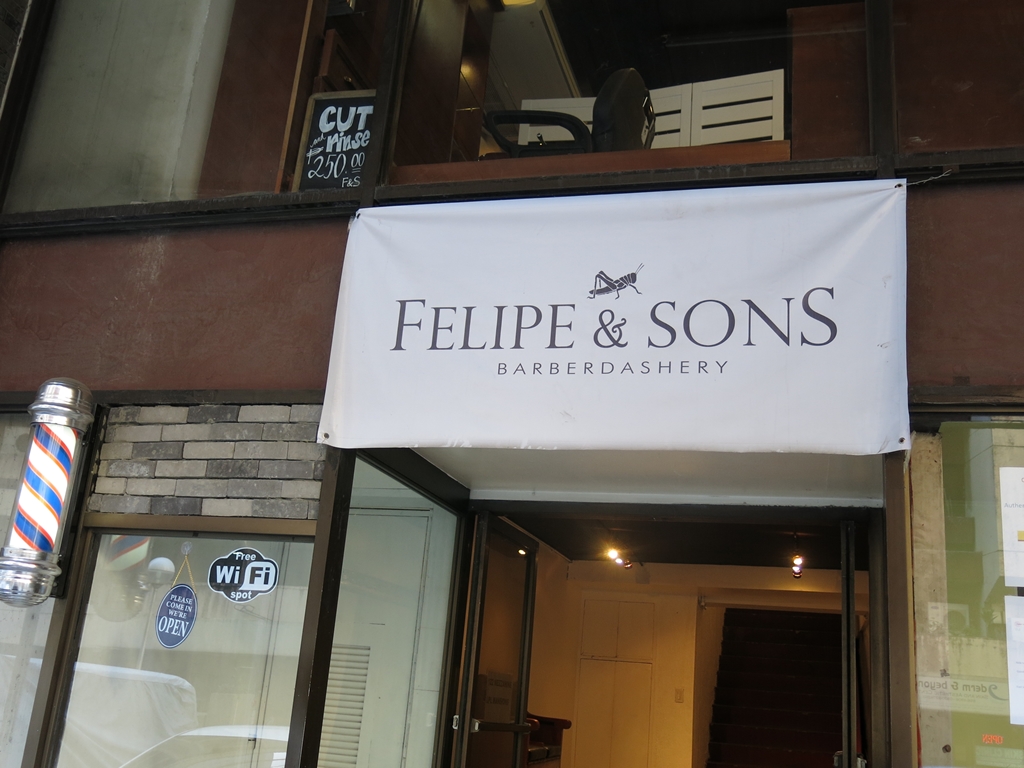 So last Tuesday, after seeing that my hair has become unruly and way out of control, I decided to visit Felipe & Sons after work to find out what these guys have to offer.
When I entered the barbershop, I was surprised with what I saw. Did I just travel back in time?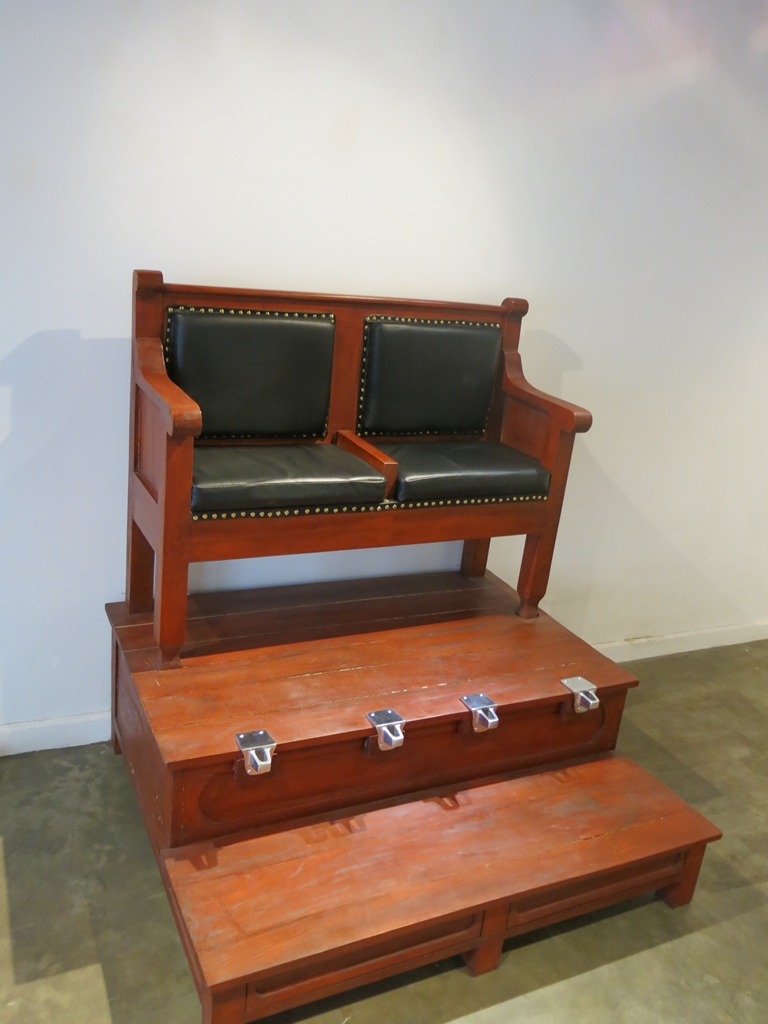 It is as if I entered into a time machine and went back to the Victorian era in the 1800s. The interior looks like a classic, Spanish-time barbershop for Illustrados. It looks very retro, but nicely blended with modern lighting to give you that cozy and relaxing appeal.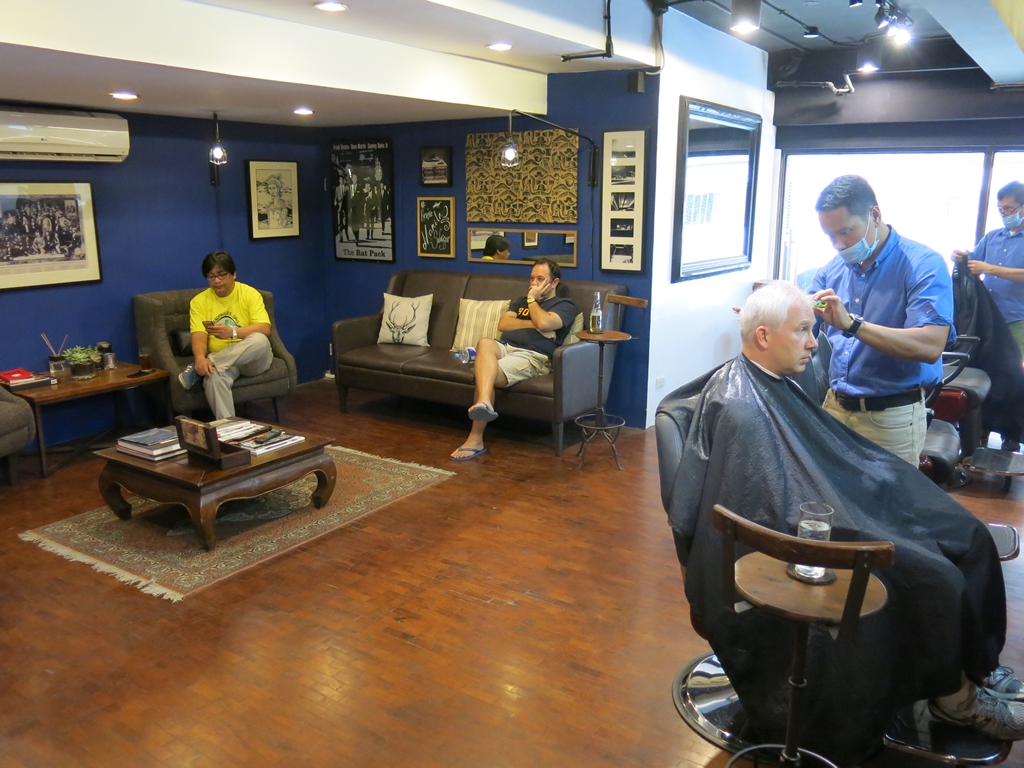 Felipe & Sons calls itself a "Barberdashery". It is a clever joining of two words: Barbershop plus Haberdashery. So what services does their business offer?
First, is of course, haircut for men, which is naturally their primary service being a barbershop.
Then they also have shaving services for men. As you will see below, they have a complete set of tools to guarantee that even the smallest stubble is shaved off.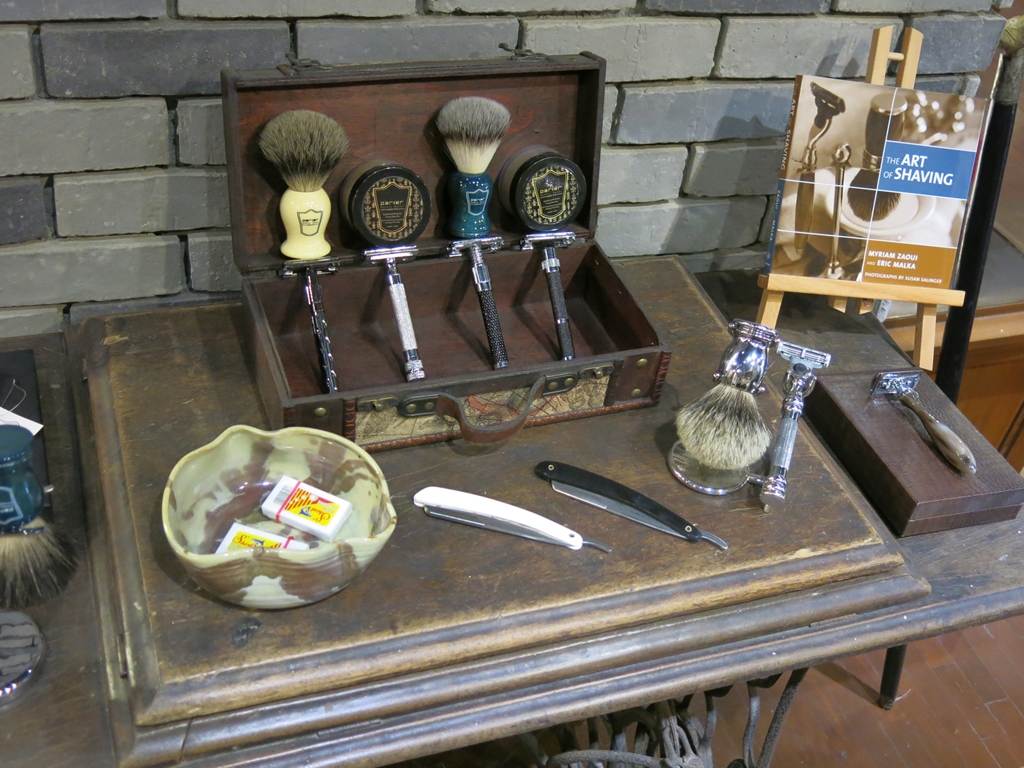 Aside from grooming your face, they groom your shoes too. They have shoe shining services to help you look dashing as you go to work. Apparently that is what this chair is used for. Someone will polish your shoes while you are seated.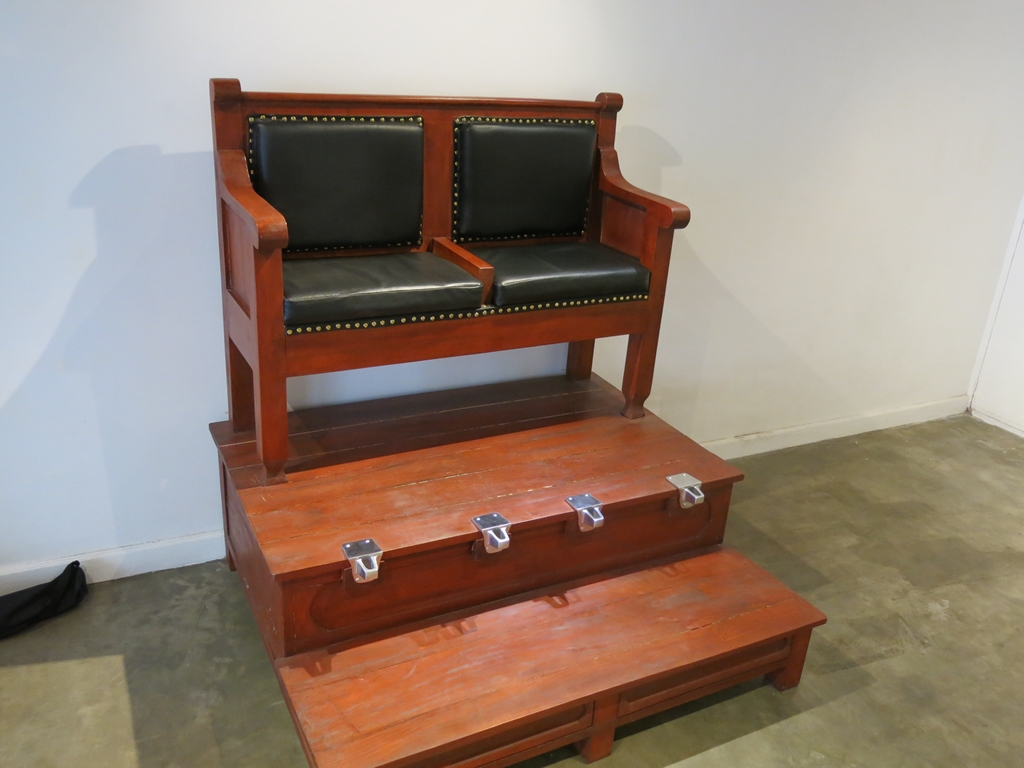 Then finally, they have a haberdashery section inside the shop. They have a tailor where you can have your custom-made formal wear.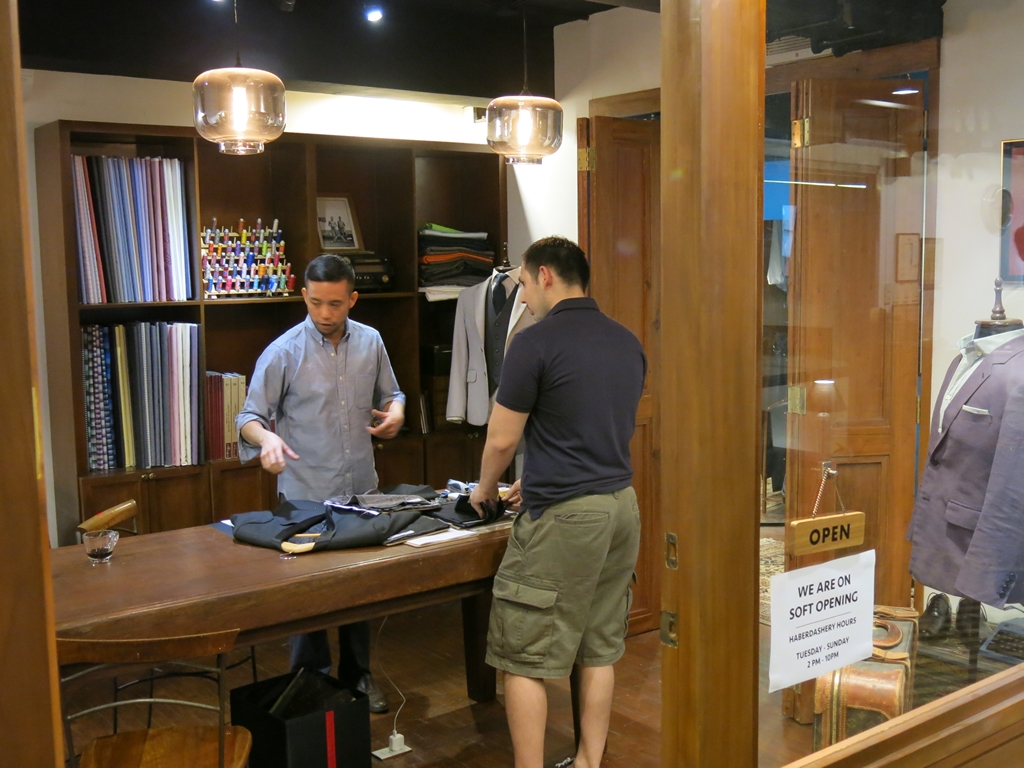 Awesome, don't you think?
I really like the overall ambiance of the shop. It spells machismo everywhere. Everything a guy needs to look handsome is right here.
While waiting for your turn to get a haircut, you can even watch your favorite sport at the sofa. Their TV seems to be permanently tuned in to ESPN the whole time. Athletic guys will love it.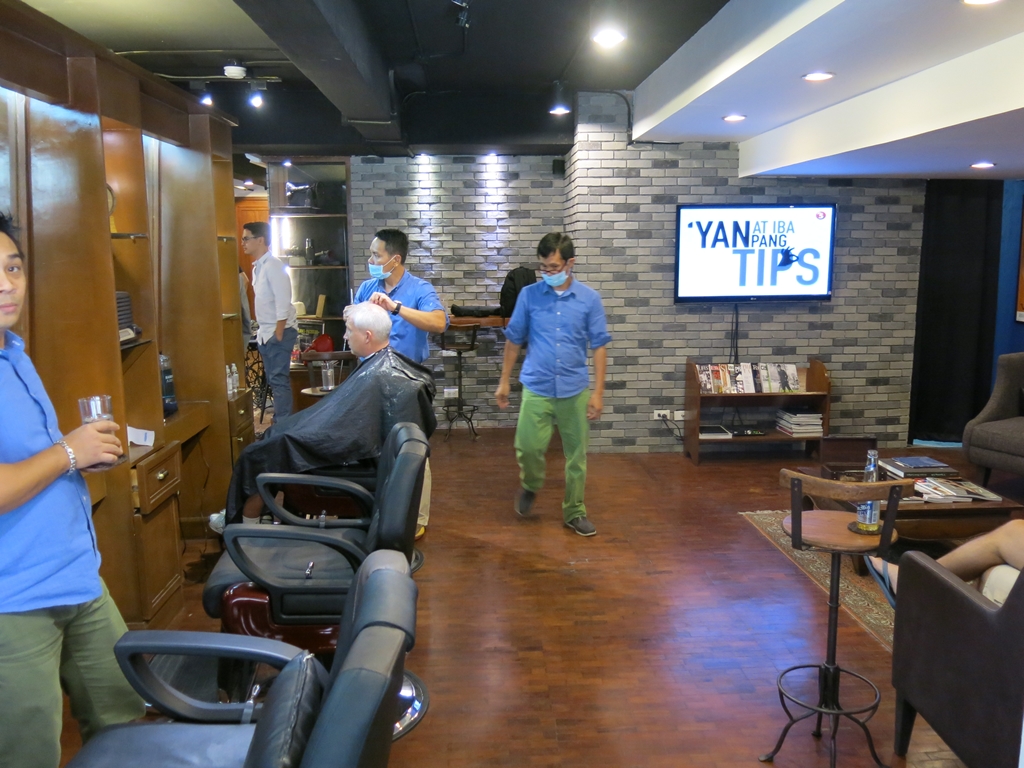 Another fascinating thing I found out about them is that they will offer you a dude's drink: either beer or coffee for your refreshment.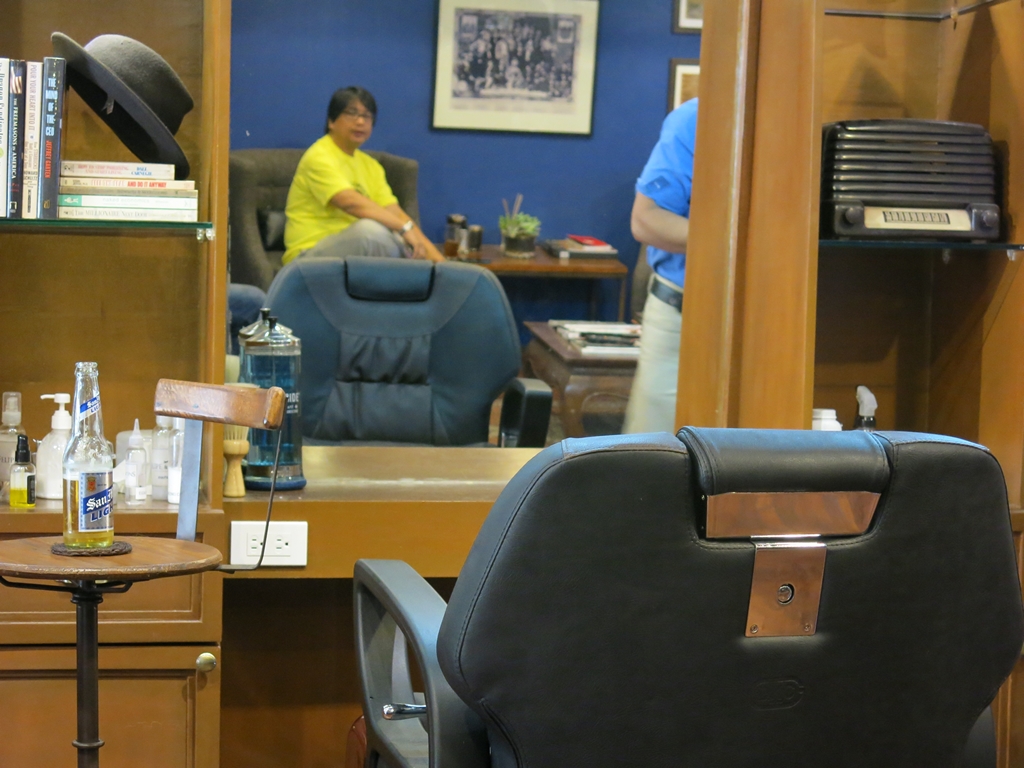 Now let's talk about my experience.
It has been a while since I had a haircut at a barbershop and let me tell you this: barbershop services are totally different from salons.
Salons will wash your hair before and after cutting it. They will even blowdry it as they work on finishing touches to your hair. Now compare that to authentic barbershops like Felipe & Sons where they will immediately start trimming your hair as soon as you are seated without shampooing it. So in case your hair is still sticky with gel or wax, the barber will just spray some water to soften the strands for the scissors. But they do shampoo your hair in the end after the haircut. They do not blowdry.
Another difference between a barbershop and a salon is the use of a razor. In barbershops, it is standard practice for barbers to even out your sideburns with a piece of blade. This is something which I missed for a very long time since I started having my hair styled at men's salons. Truth be told, I love the feel of the razor gliding on my nape and cheeks because I feel neat and clean afterwards.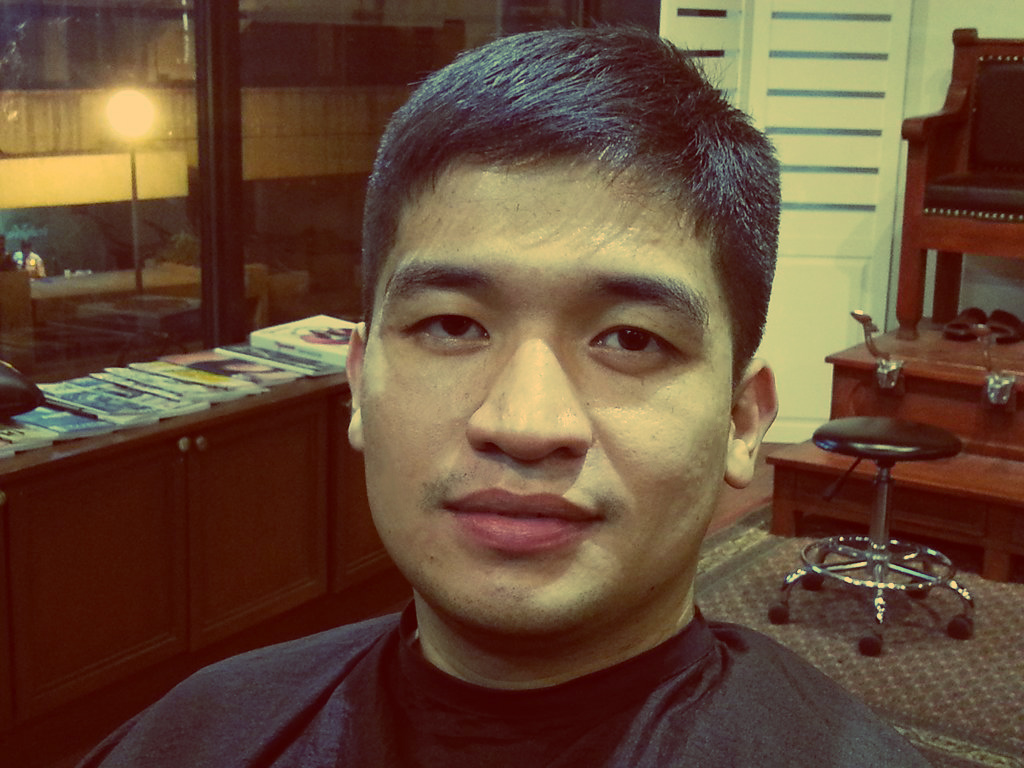 Now one of the things that I liked about Felipe & Sons is the fact that they are still underrated. And being underrated means that they are really working hard to win customers so the quality of their service is pretty high. In my experience, my barber really took the time to cut my hair and make sure that it is symmetric all over. I think that was nice because they do not rush your haircut unlike what other popular salons in malls do in order to get over with as many customers as they possibly can. I hope the quality of service of Felipe & Sons remain the same even if their customers grow in number.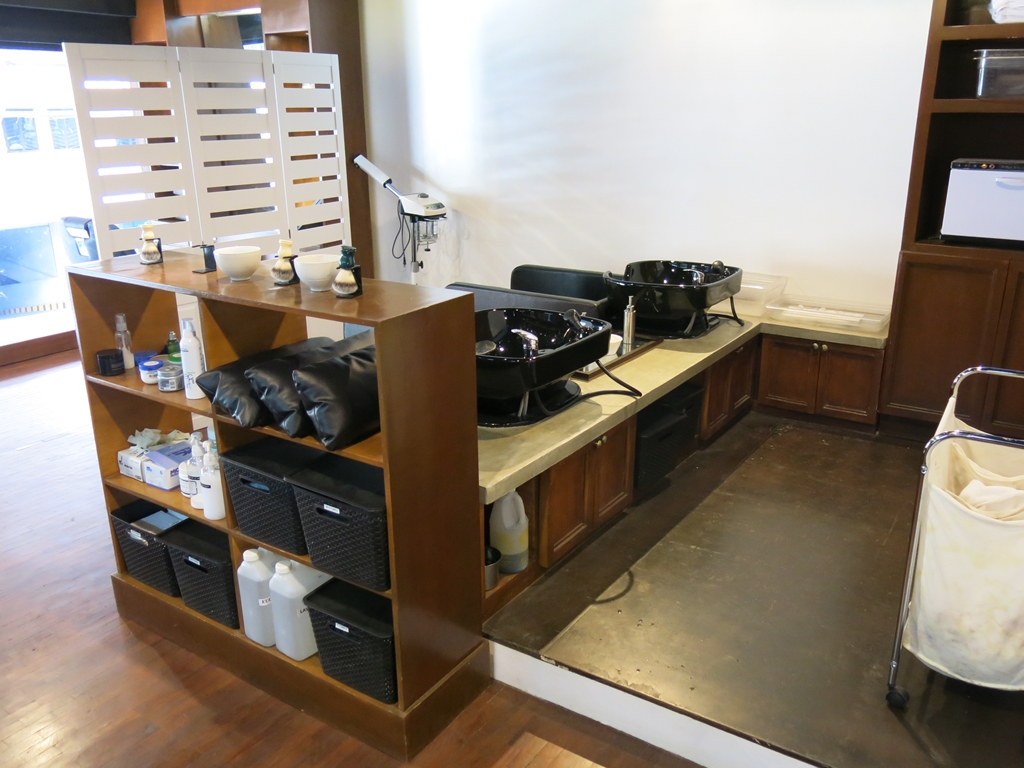 What I am about to tell you next is where Felipe & Sons outshines salons. After your haircut, the barber will give you one of the manliest massages you'll ever get in your life. They massaged my face, my neck, my arms and my back by rubbing it with oil and by applying a lot of pressure to my muscles. It felt really good and somewhat rough to the point that it borders to being a little bit painful. But despite all that, I felt superb and rejuvenated afterwards.
For the finale, they topped off the massage session by covering my entire face with a hot towel for about half a minute. You might be shocked when they do that so don't freak out! They threw the hot towel on my face without prior warning so I kind of freaked out and my reflex made me almost punch the barber.

That being said, you should be prepared for this when you get a haircut with them. Also, it would be beneficial for you to be honest by telling the barber if the massage kind of hurts to some degree or if the towel covering your face is too hot with steam that you can't breathe.
Overall, I felt terrific after the haircut and the massage. Just in case you want a glimpse, here's a photo of me sporting my new hair, which is styled up with wax. It's a clean and boyish cut for me this time.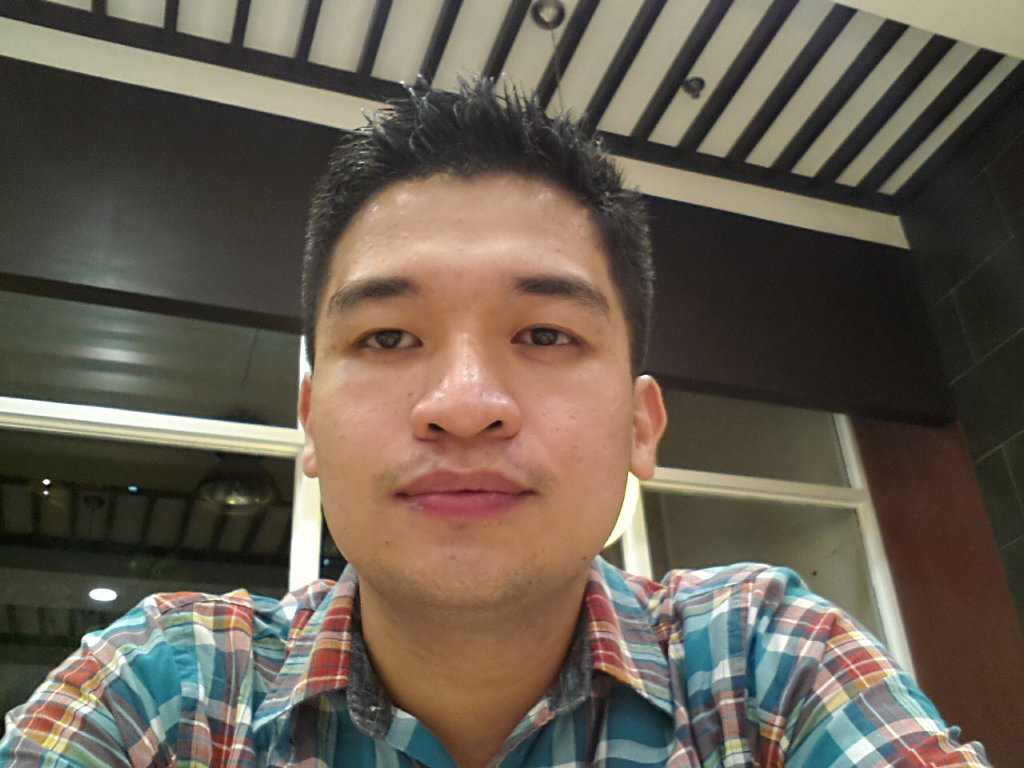 My accidental discovery of Felipe & Sons turned out to be a remarkable experience. I will surely be back! Perhaps, I'll try to have a shave with them next time. I suggest you try them out too. Let me know how it goes for you.
Follow Pinoy Guy Guide on Twitter and Instagram.