One of my greatest frustrations with laptops back in the day was its weight. In the last ten years, most laptops were thick and weighed around 5-7 lbs (approx. 3 kgs), and if that already sounds light to you, you may want to think again. Have you tried to cover an event or go to school with a laptop in your bag of that mass? I'm pretty sure if you had, you would have wished you had left your laptop at home (or worse, threw it somewhere).
Then some time in the last three or five years, the era of netbooks came. Remember the EEE PC? It was awesome and weighed very light. But the biggest problem it had was that it sacrificed performance for weight. Netbooks were so underpowered and sluggish that it was basically useless for most people. It was only good for web browsing and nothing more.
But thanks to technology, ultraportable laptops like the Sony Vaio Pro 13 was born.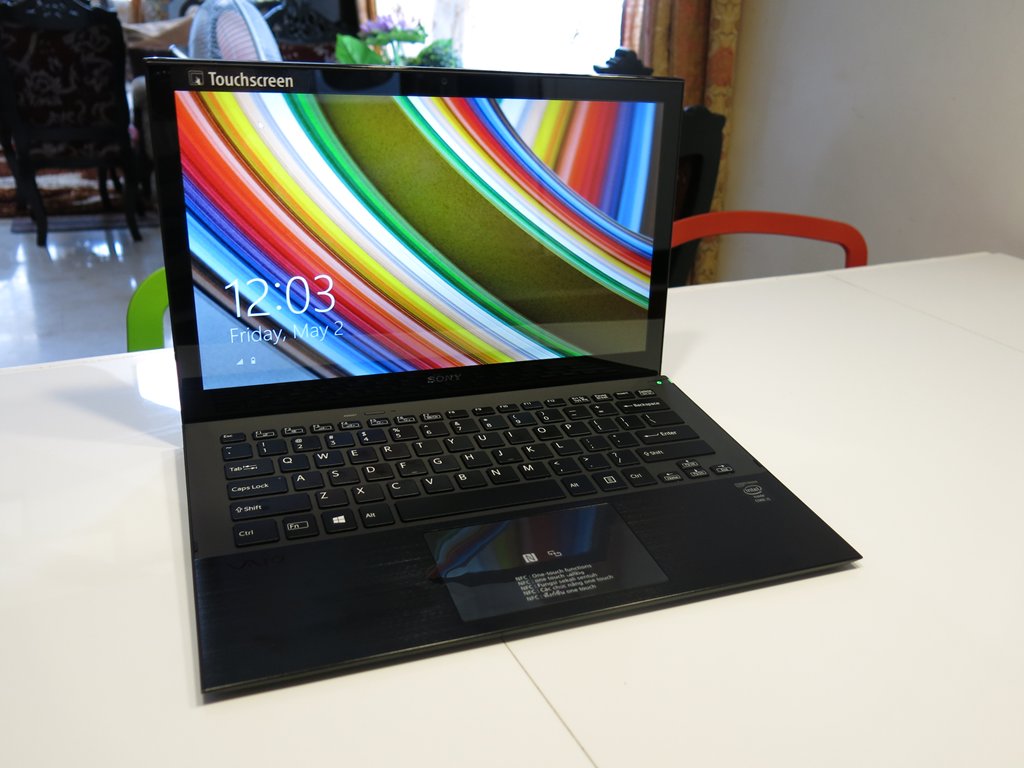 I first spotted this gizmo at Glorietta early this year. At the time of its introduction, the VAIO Pro 13 was the world's lightest ultrabook at only 2.3 lbs (about 1.04 KG,  including its battery). I found out that Sony was able to achieve a weight like this by producing a laptop body which was made of carbon fiber.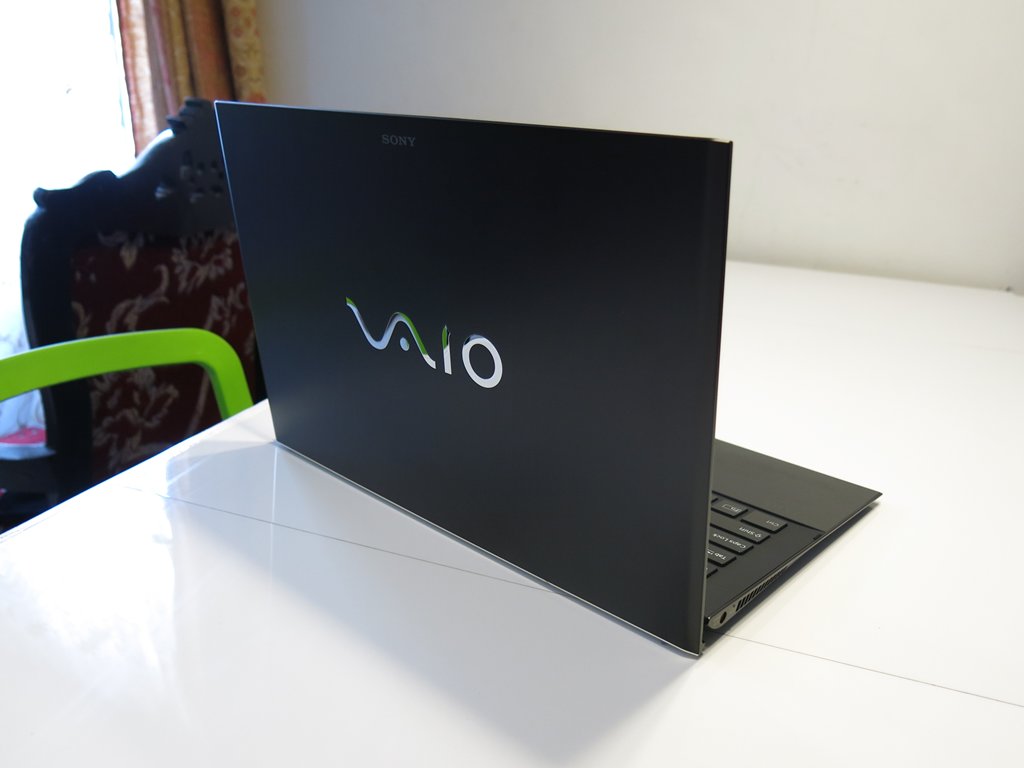 What are some of its most notable features?
1080 Full HD Capacitive Touchscreen with Windows 8
I'm not really a huge fan of Windows 8 with its missing Start menu and oversized tiles, but I just had to get a Windows laptop because all of the tools and software I need for blogging and for programming are in this OS. Thanks to the 1080 Full HD Capacitive Touchscreen, watching your favorite series in its 13.3-inch Triluminous display and also image editing is such a pleasurable thing to do.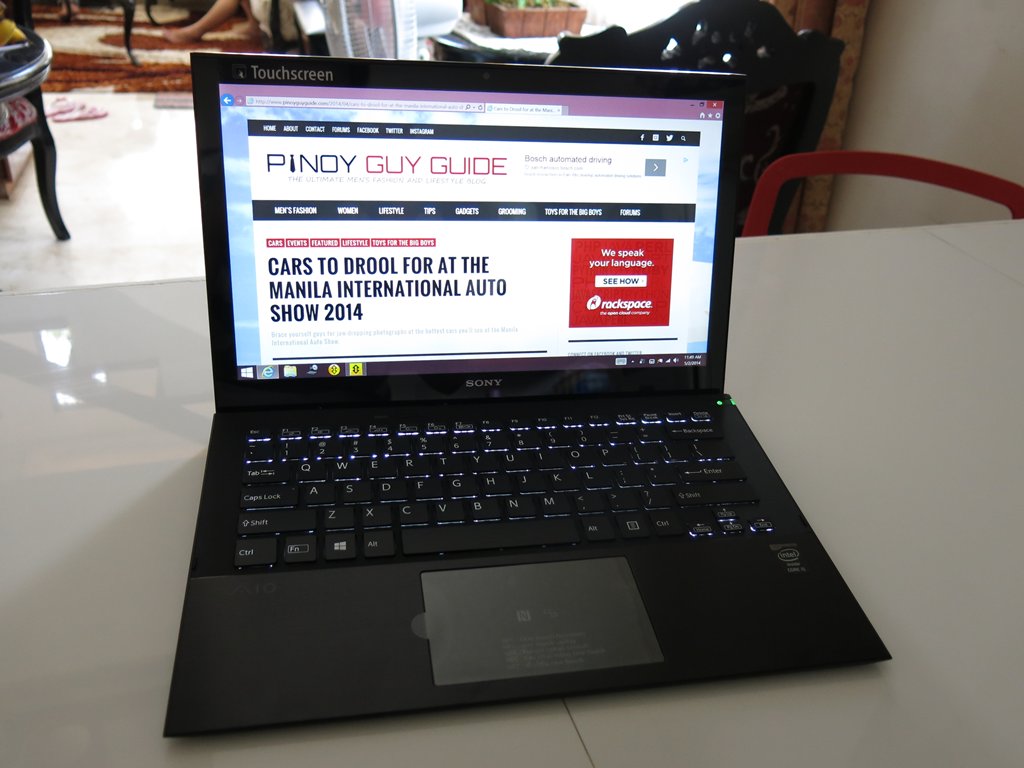 Lighted keyboard, touchpad with NFC
Typing in the car at night when the lights are off is a challenge unless you have a laptop with an illuminated keyboard. The Sony VAIO Pro 13 has one and its chiclet-like keys are evenly spaced out for comfortable typing. You will also notice that its touchpad is built-in with NFC. NFC is a great alternative to bluetooth for media transferring between two devices.
Intel Core i5 Processor, 128 GB Solid State Drive and 4GB of Memory housed in an ultrathin body.
Now this is the most important part: the reason why the VAIO Pro 13 is considered as an ultrabook is because it packs a good set of hardware in an ultrathin body. The Core i5 Processor, 4GB Memory and its solid state drive makes it a fast and high-performing laptop. I can edit images, play HD videos without any sluggish feeling. Not to mention that its battery lasts beyond 6 hours.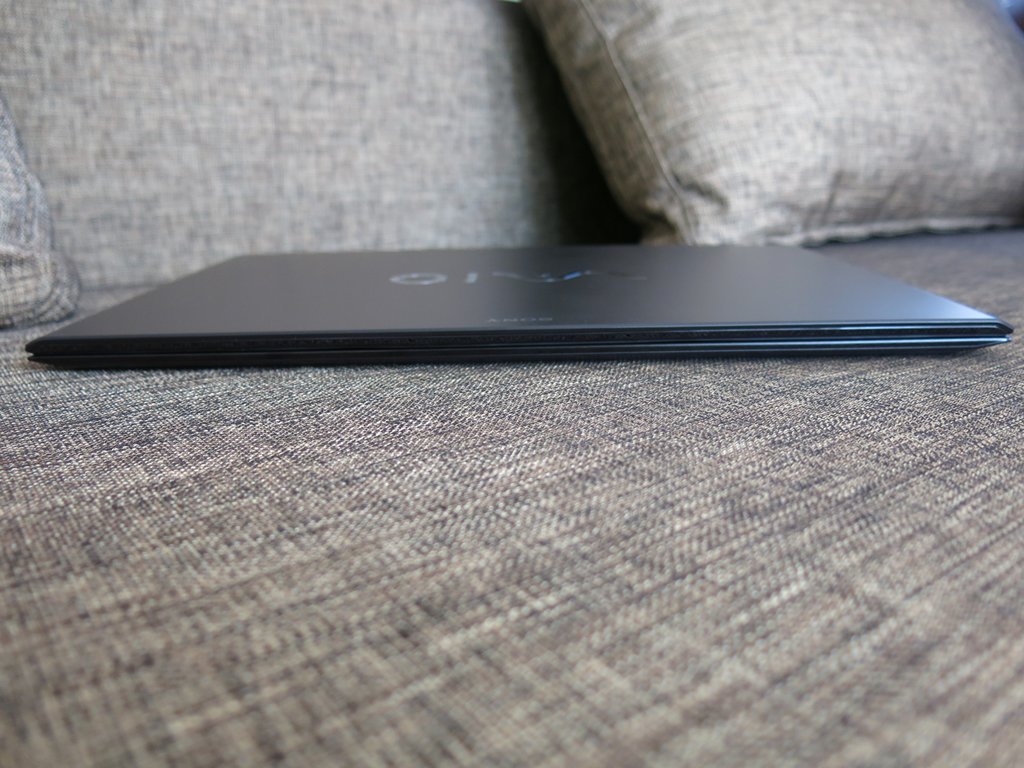 Adobe Photoshop Elements (not trial version) is included for free.
Finally, one of the bonus add-ons that Sony included in the VAIO Pro 13 is the free Adobe Photoshop Elements software. I think this is a pretty good deal for the buyers of this laptop.
All in all, I'd say that this laptop is pretty much for you if you do more than just surfing and document editing. It is a very sleek and stylish ultraportable which you can bring with you anywhere. It excellently combines performance with beauty that you will even find some people taking a second look at it when you are using it outdoors.
Stay connected with PGG on Instagram and on Facebook.