Maybe you are wondering. What's up with all the Pinoy Guy Guide status updates you are seeing on Facebook, Twitter and Instagram? What is PGG Project Brotherhood and why did we create the limited edition PGG shirts? Now this is the story behind it all.
Last year, I got a text message in the middle of the night from a PGG reader.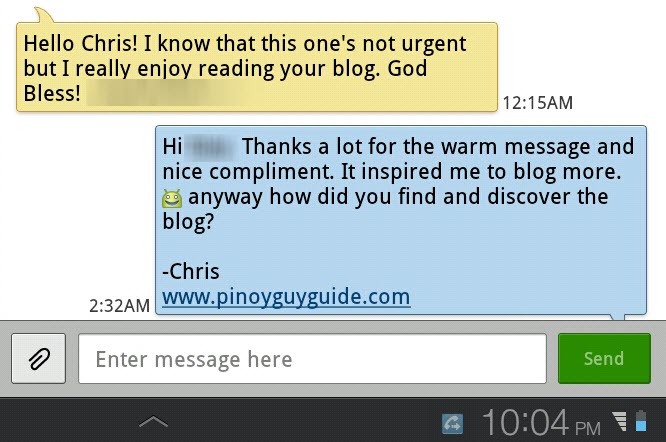 Then come April 2014, I randomly got a message from a long-time PGG reader. His name is Ian (and you'll know him one of these days as one of the featured bros). He has been a silent reader of the PGG blog for years now, but something urged him to send us an email and here is an excerpt of his message.

Then a couple of weeks ago, I got another message from a PGG reader. This is his story:

Those three messages you've seen, as simple as it looks, are really inspiring. The thing is there are a lot more emails like those in our inbox and it it is a huge fulfillment to be able to help bros reading the blog. Thank you for all your messages and please keep them coming.
Here is the reality: As a writer/blogger, I usually just pour out my thoughts in a blog post like this for the consumption of readers who happen to pass by. It is kind of strange because sometimes it feels like a one-way communication between me and you. But thankfully, your overwhelming responses via comments in blog posts, on PGG's social networks and at the PGG Forums make me feel that I am not talking alone and that I am having conversations with real people like you. It inspires me (and the other PGG contributors and members) to write better content.
Now being a blogger for more than 7 years is a big achievement but I wanted to do more. This time, I wanted to do something which involves YOUR active participation. I want to grow the PGG community, I want to continue to hear what YOU have to say and to know YOU better. I didn't want to wait for PGG's 10th year anniversary to do all these. I want to do this now because I believe that milestones and happiness are meant to be celebrated in every single day of our lives and in every way possible.
Now to achieve this PGG community celebration, I (together with some long time PGG readers) came up with the idea of creating the PGG Brotherhood shirts (available in red and white) to solidify the ties that the Pinoy Guy Guide community currently has. We are growing gradually but very steadily. As a matter of fact, PGG Forums has dozens of active members where guys help other guys with their problems. Pinoy Guy Guide's Facebook, Twitter and Instagram pages too are doing well too. They are not at its very peak yet, but with your help, we will get there.
Pinoy Guy Guide is more than just a men's fashion and lifestyle blog. It has grown to become a community which I'd like to call "The PGG Brotherhood". It is a fraternity for the common good, where bros help other bros, where we talk about how we can be our best selves and inspire others too.
A few readers have already shown their support by sending me pictures of them wearing the PGG Brotherhood shirts with the PGG bro hand sign (bro fist or fingers pointing up to our big boss up in the heavens) as a testimony. Here are some of the PGG bros that have been featured on Pinoy Guy Guide's social networks as of today: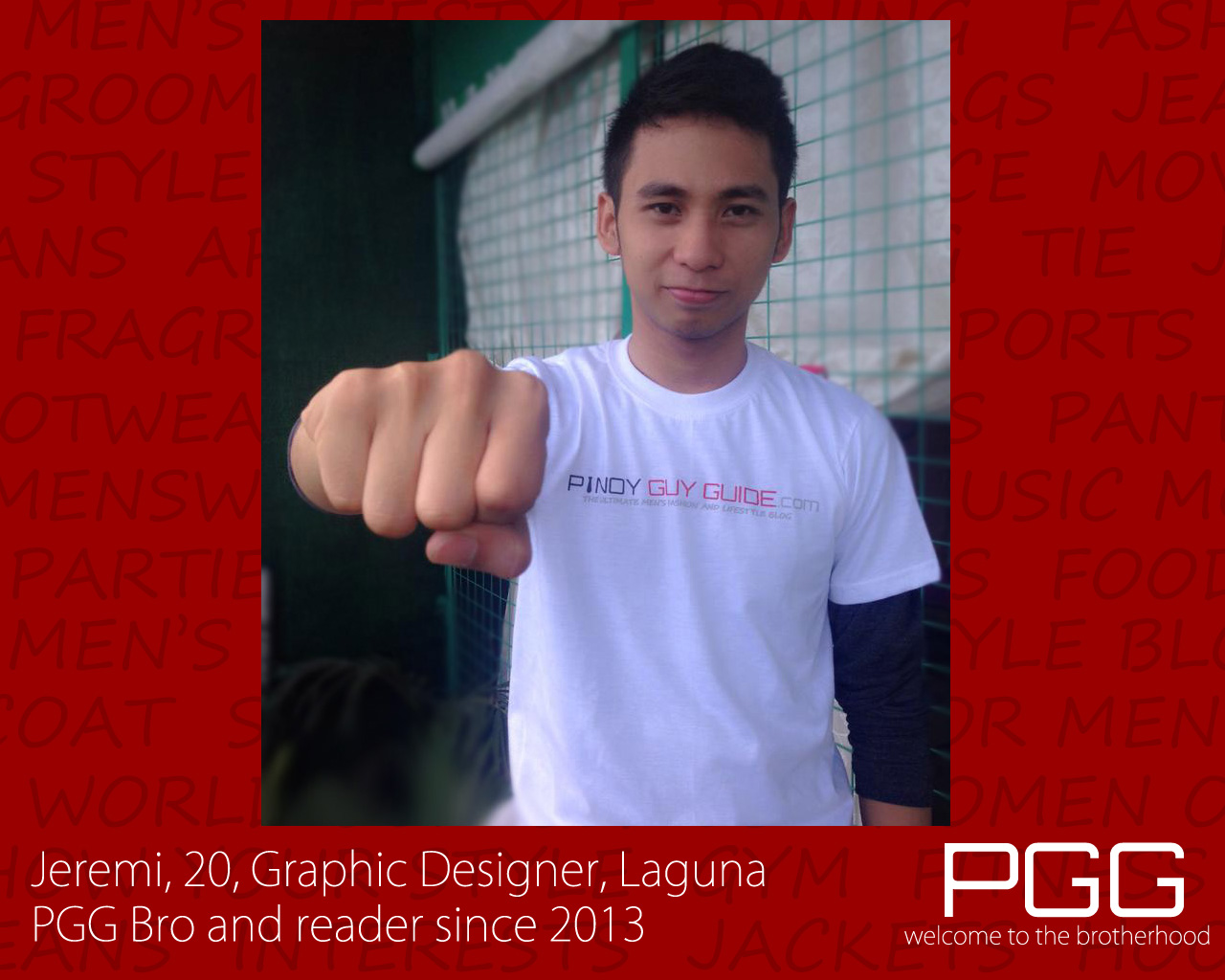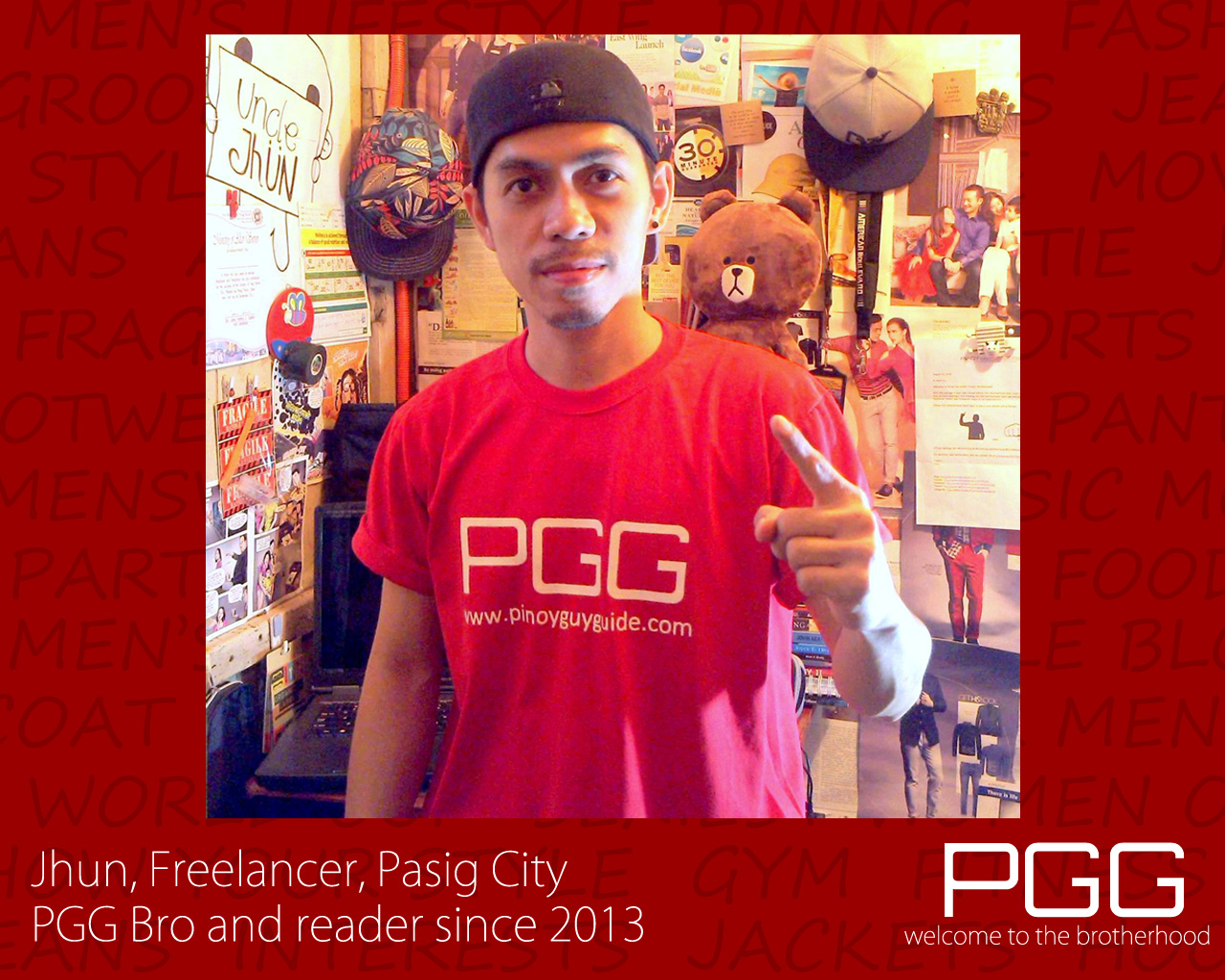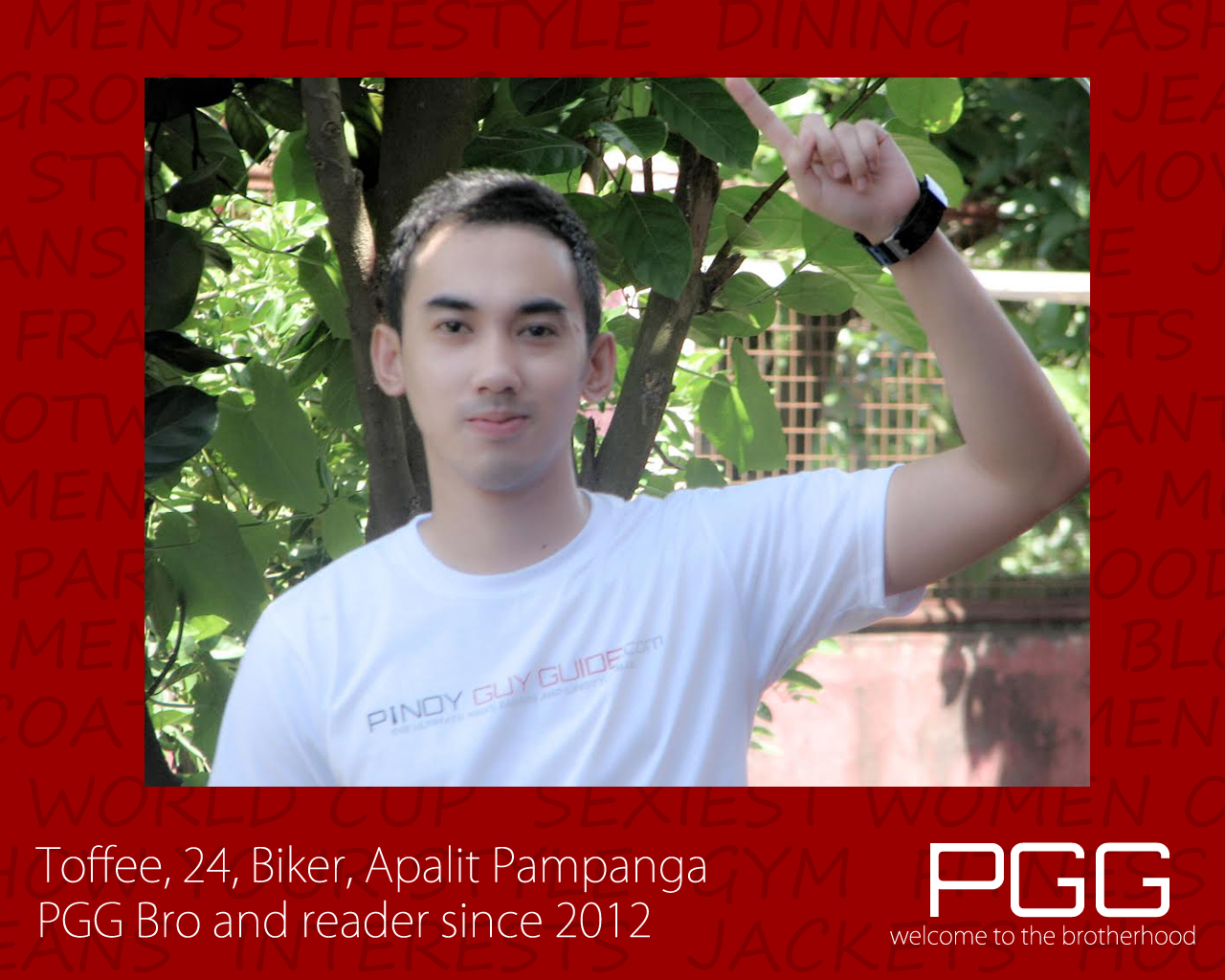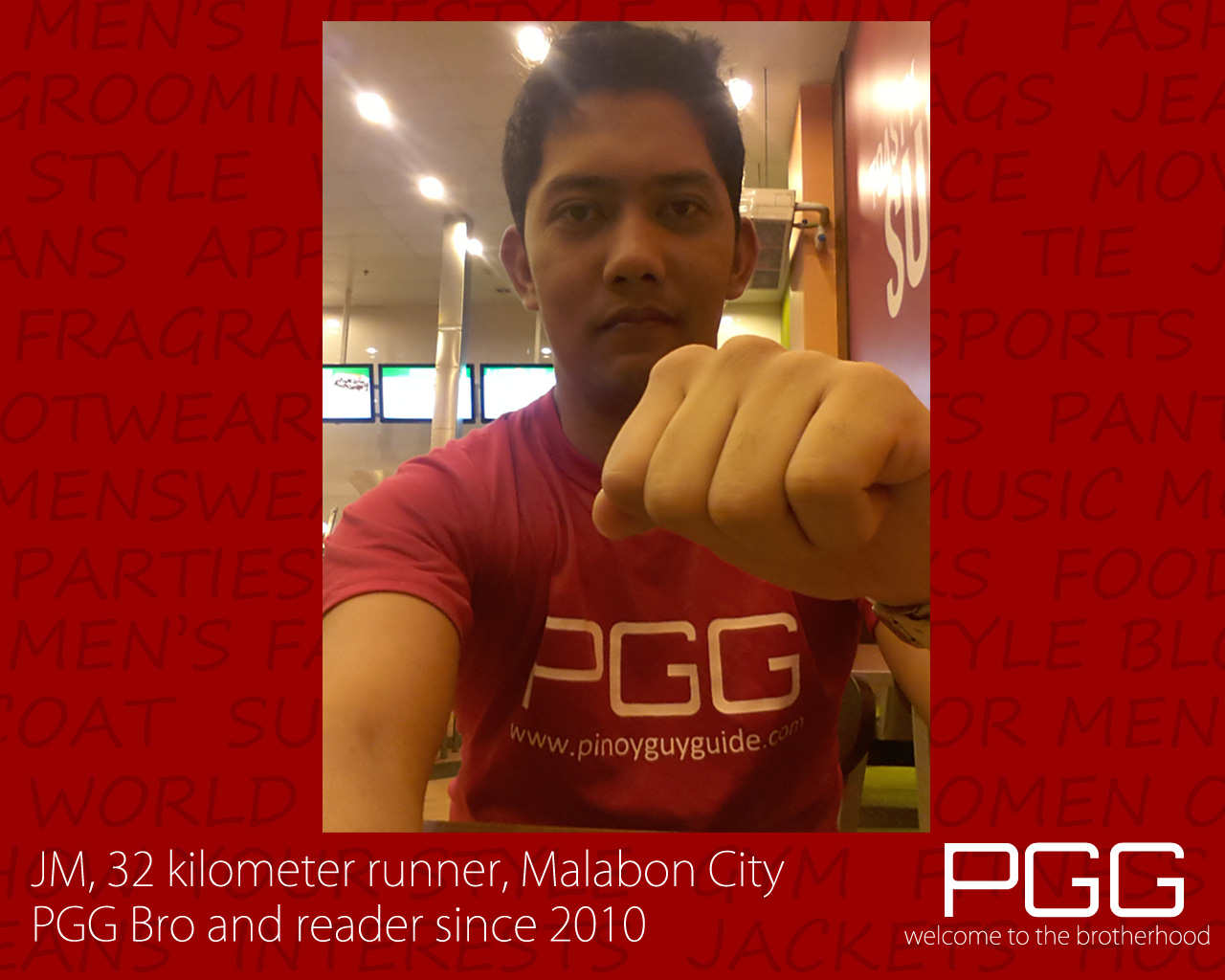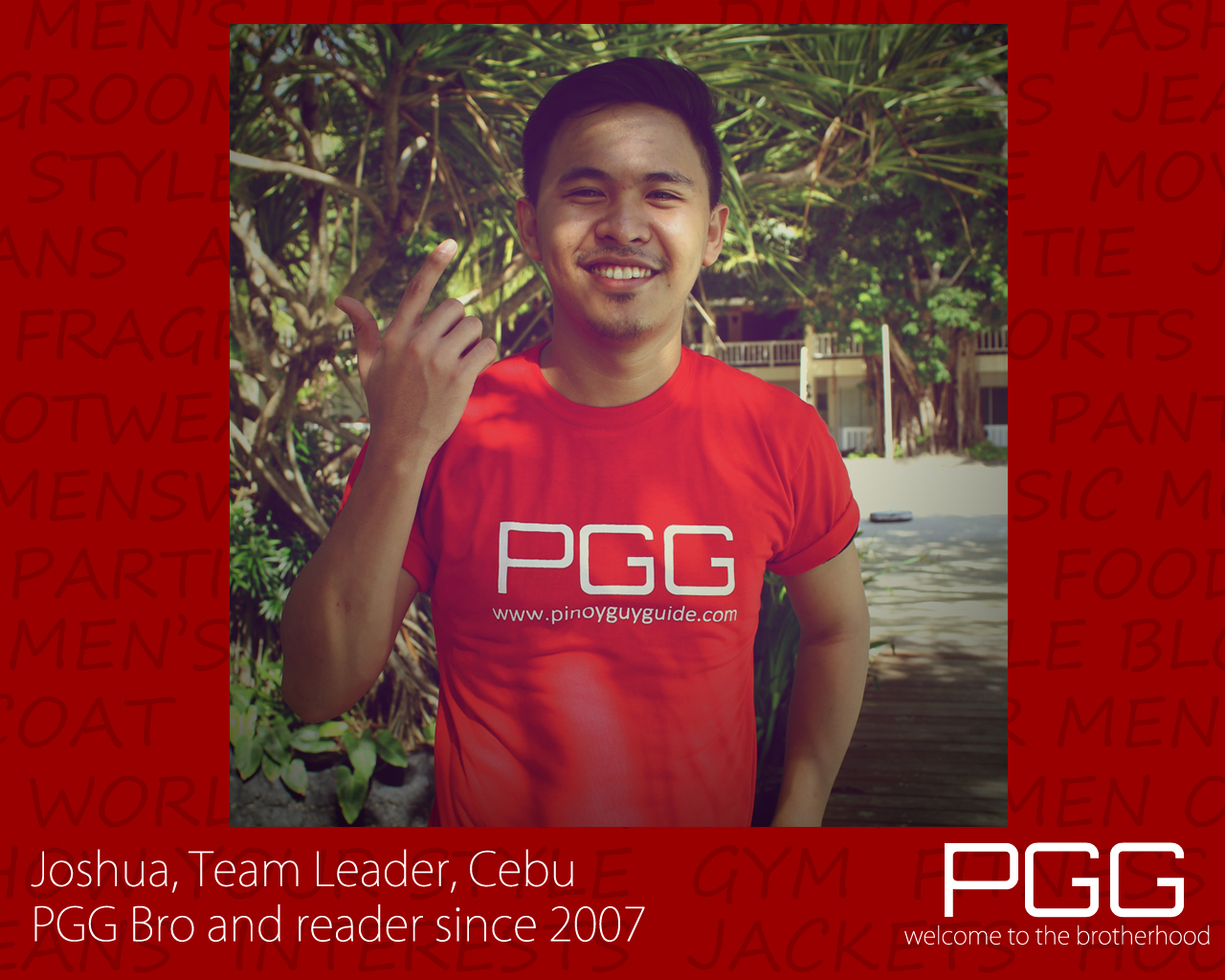 …and of course many more are coming. All participants of PGG Project Brotherhood will be part of the Testimonials page being developed. They will also be seen in Pinoy Guy Guide's Facebook, Twitter and Instagram pages.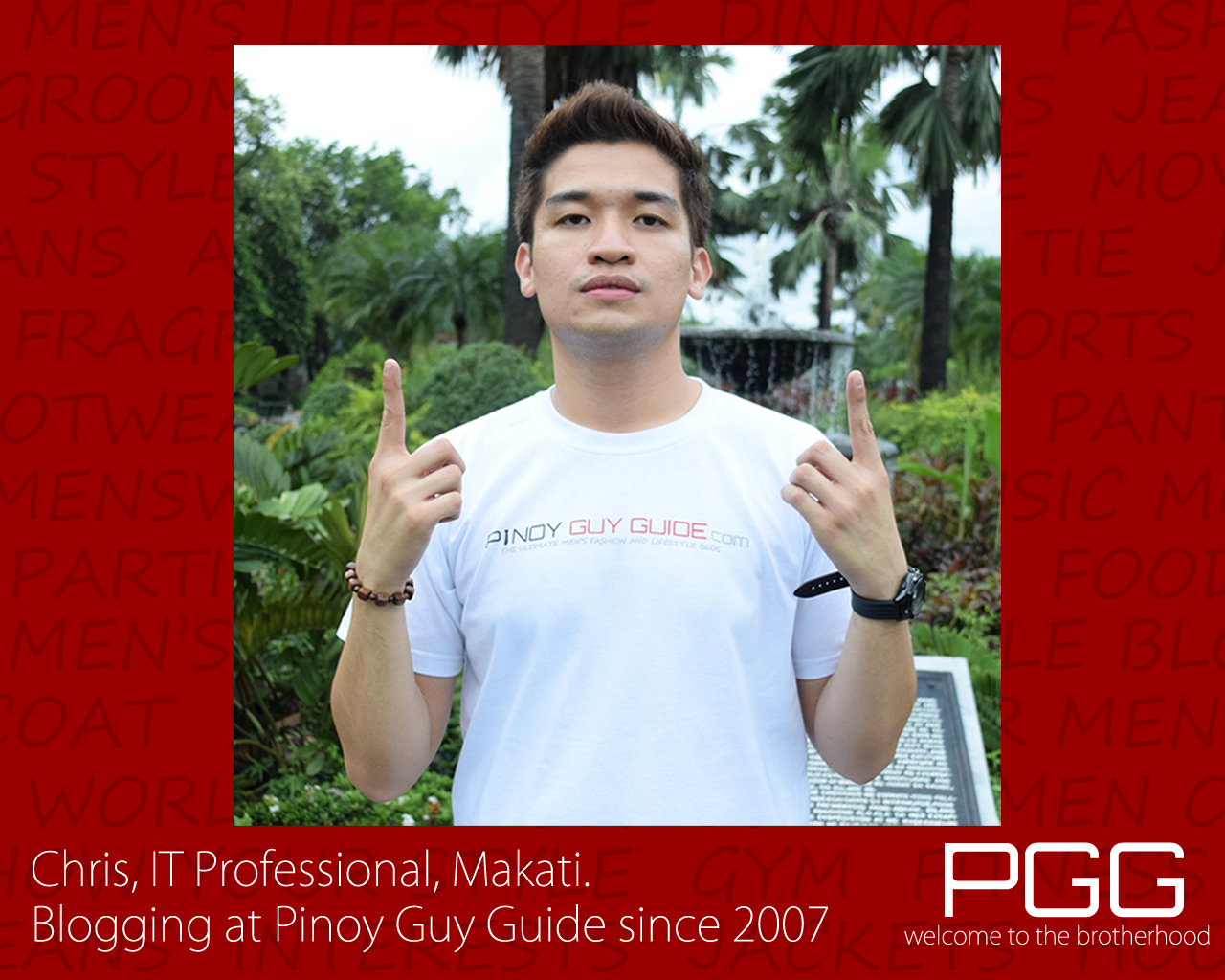 So what about you? Will you join us on PGG Project Bro? I'm sure you will and we are all excited to have you with us. Welcome to the Brotherhood!
To reserve your shirts and join the campaign, comment below or send us a message here.
Cheers,
Chris
To stay-tuned to the latest updates on Pinoy Guy Guide and Project Brotherhood, follow us on Facebook, Twitter, Instagram and at the PGG Forums.