The way to a man's heart is through his stomach. Whoever came up with that quote deserves an award. That saying is an absolute FACT.
Charaptor is a fairly new meat-all-you-can resto-bar in Makati. The area is an open air, two-storey, paradise of meat and booze. It's like entering Noah's ark but instead of finding Noah and his family praying for the rain to stop while all the animals and birds chill at their makeshift cages, you'll find Noah with the animals cut into pieces, marinated and ready for grilling. Charaptor is an absolute rebel among the plethora of restaurants offering buffets around Metro Manila because it serves all you can eat, high-quality meat for a very reasonable price with no service charge. This place is not for the faint of heart.  Charaptor is the perfect family bonding place and a great avenue to separate the real men from the boys.
The mission is simple – grill and eat as many kilos of meat as you can and say a little prayer to the pioneers of grilling. They have customized tables that have a charcoal grill right in the middle. All I had to do was put as many meat as I can on my plate which includes – marinated pork barbecue cutlets, chicken barbecue, chicken terriyaki, isaw, assorted pork innards, beef cuts, shrimp and fish fillet – and just grilled them myself however I like it. After a few rounds of grilling, I just asked one of the staff to replace my grill with a clean one and – voila! – It's like back to square one.
If you are shy and timid, you might as well eat somewhere else because Charaptor expects you to commit sin #6 (read: Gluttony) with a smile on your face. Just a heads up, taking your girlfriend or your mom here for a nice dinner is completely up to you. With all the smoke and high temperature going around, I'm quite sure you know what you'll smell like once done. Again, this is a place where all meat on the pantry MUST GO so girls should know better.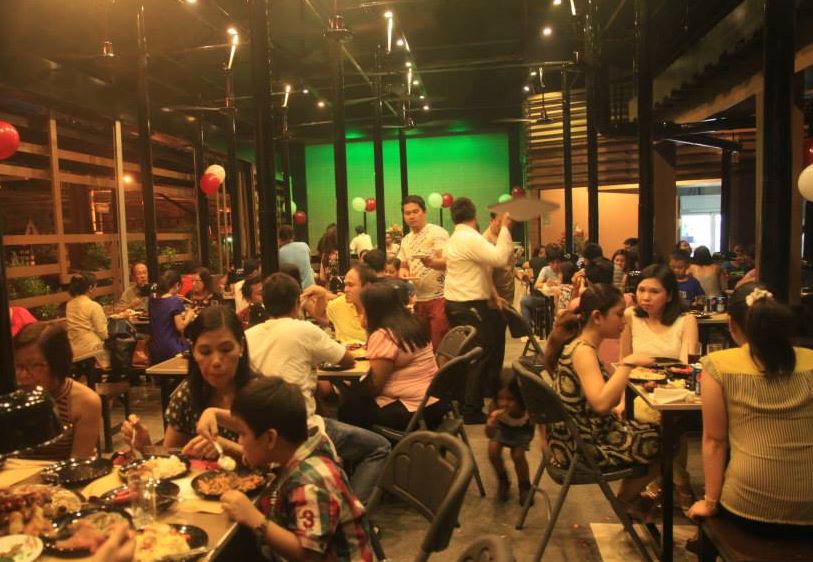 Oh. Did I mentioned that they serve BEER? Yes, you get a bucket of beer for Php 240 to compliment the succulent barbecue that is giving your mouth an orgasm. Charaptors buffet meal comes with unlimited orange juice for only Php 390.  Best of all, they play 90's music all night long!
So what are you waiting for, come on down and prove that you're a real VIKING! Check them out at 9752 Kamagong St cor. Aranga St. Bgy. San Antonio, Makati.
Talk more about places to dine and hangout at the PGG Forums.
Jessie is a Marketing and Promotions Advisor in BGC, Taguig. He is also a Freelance Event Organizer and Graphic Artist. He has a strong passion in basketball and MMA. In his spare time, he reads books with 'apocalyptic' themes and spends hours watching funny animals on YouTube.