Every time Christmas draws near, a lot of events take place in the city. New products get launched and never-before-seen hangout places suddenly appear from nowhere.
In this two-part post, check out some of the most recent happenings that took place in the metro. Plus, some new places to visit with your pals.
1. Skye Lounge and Heineken Open Your City Bottles
My office buddy and I got invited at the Skye Lounge in BGC to attend Heineken's Open Your City event.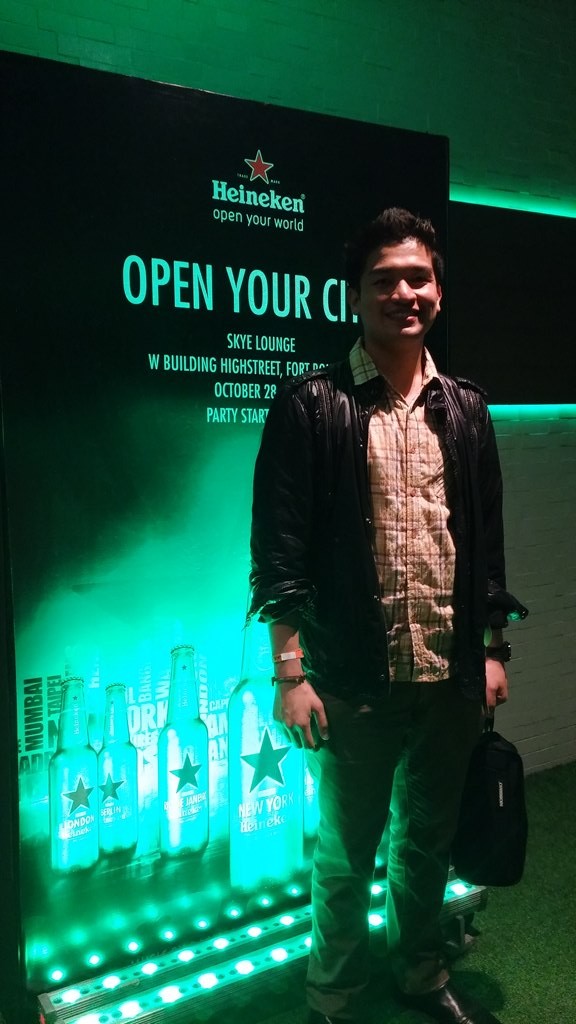 Heineken (a Dutch-made beer) launched specially-marked bottles which carry the name of six of the most popular party cities of the world namely: New York, Berlin, Amsterdam, London, Shanghai, and Rio de Janeiro.
Heineken painted the entire club green with astonishing lights and amazing music. You see, it was one of the best parties I've attended. They had DJ Mars Miranda and DJ Nix Damn P spinning in the club.
Located at the rooftop or penthouse of the W Building in Highstreet, Skye Lounge is a very inviting place to chill and hangout.  You'll meet a lot of interesting women and new people. I recommend you go there clubbing with your friends while having a bottle of Heineken.
Just one thing I kind of wished is for Heineken to put "Manila" in their beer bottles. They obviously need to put us! We're party people right? 🙂
2. Sands at SM By the Bay with volleyball hottie Rachel Anne Daquis
SM Mall of Asia recently launched their newest attraction at SM By The Bay.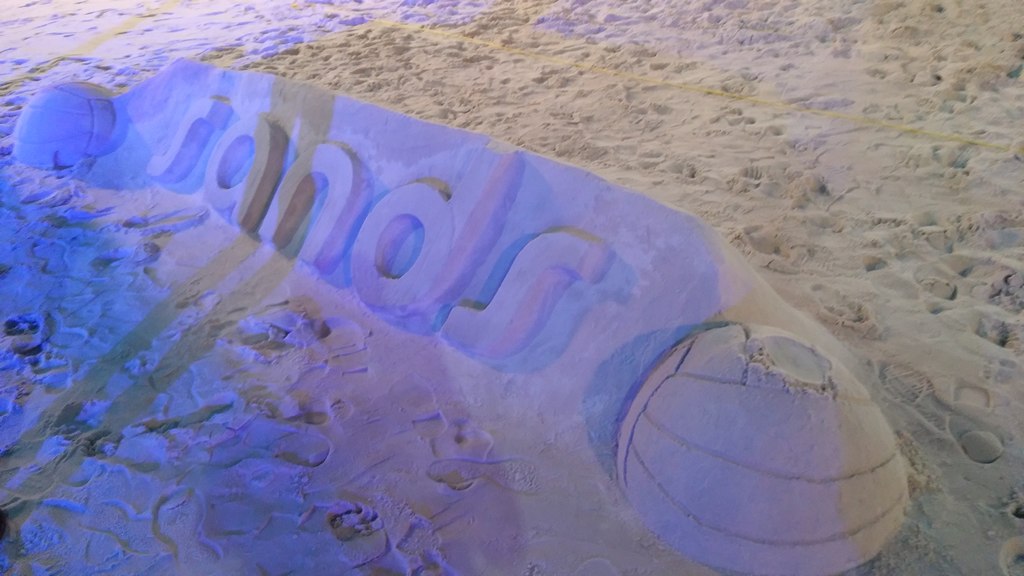 Called Sands at SM By The Bay, this new court area is where the hottest beach volley tournaments will take place in the future.
They kicked-off the launch with a gameplay of 4 of the best female beach volley players. I was starstruck when I saw hottie Rachel Anne Daquis in person. Not only is she a volley queen, she's also FHM's cover girl for the month of October. I had no idea that volleyball is this interesting. Haha.
3. The New iPhone 6 from Globe
Finally Apple fans, the new iPhone 6 and iPhone 6 Plus are now officially available with Globe Telecom starting at plan 1,299.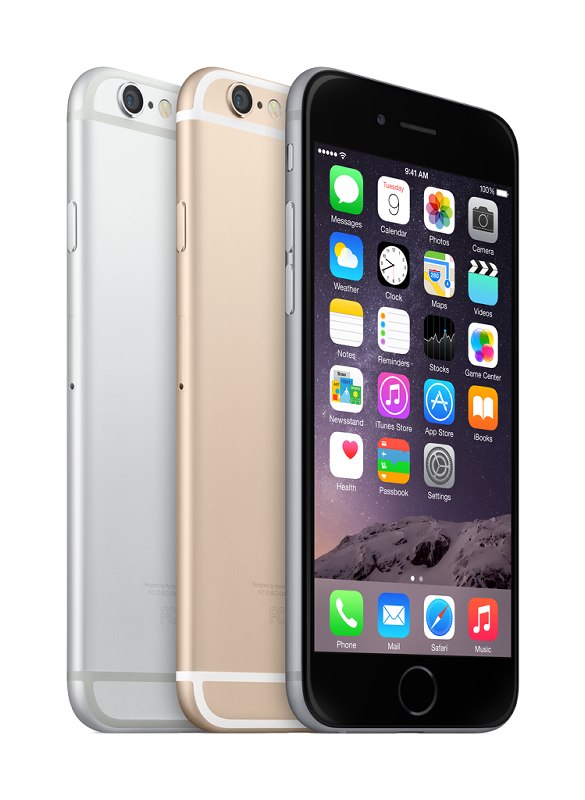 I could hardly believe my eyes when I saw iPhone fanatics queuing up at Globe's headquarters at The Fort during its midnight launch last November 13.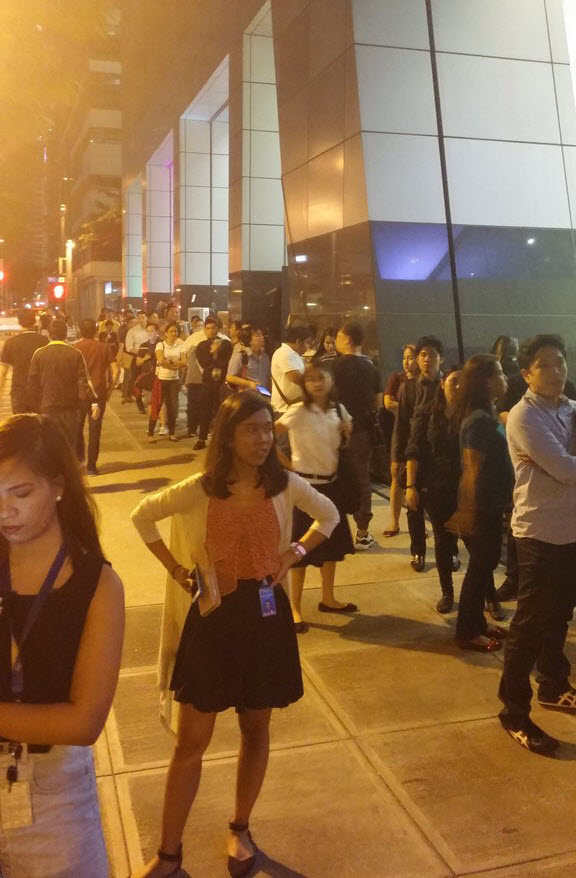 See the long line? And in case you wondered: yes, they all waited until midnight.
4. Mystery Manila
During the later part of 2014, I've been hearing a lot about Mystery Manila.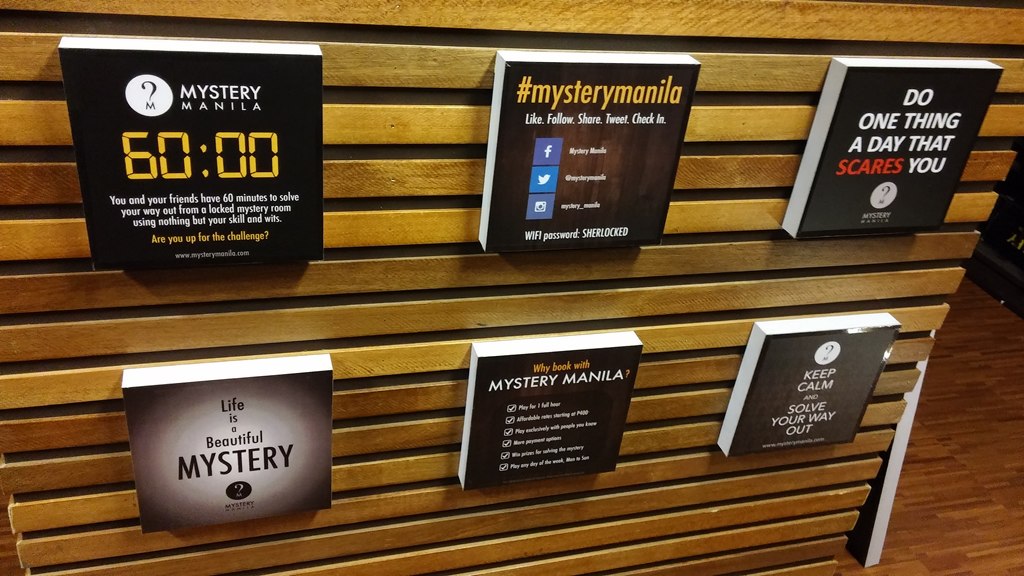 What is it, you ask?
Well, it is a venue where the game organizers lock you up in a room and ask you to solve a puzzle within one hour, as a team. If you're able to solve it, you get to escape the room and unlock all the secrets. If not, a surprise awaits you.
I'm not allowed to spoil the game for you, but as for my pals and I, we were able to solve the mysteries in just the nick of time.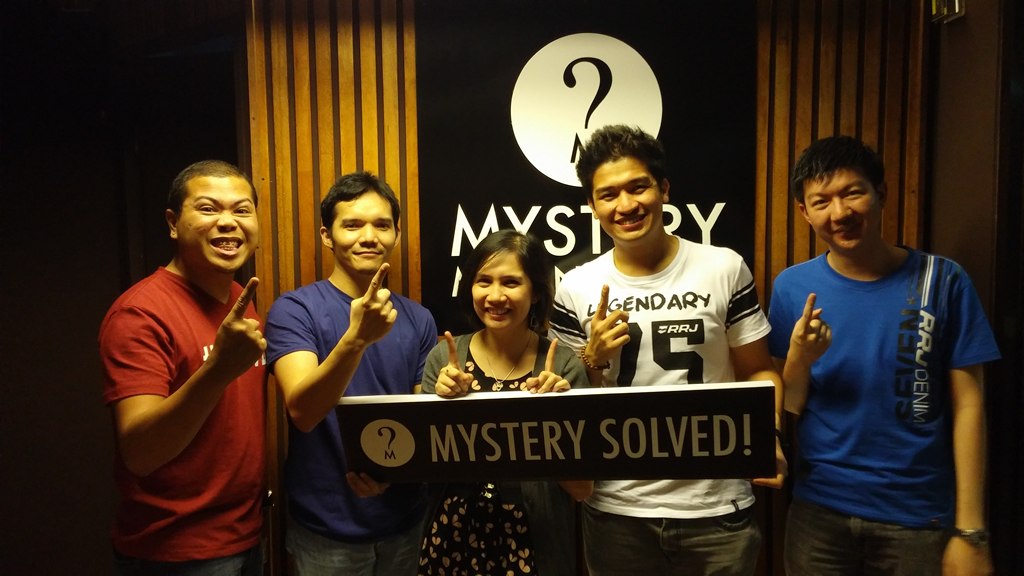 They are located in Jupiter Street in Makati. Entrance fee is 400 Pesos per pax with a minimum of 5-6 players.
Check them out. It's an extraordinary experience you'll definitely want to share with your classmates, friends and colleagues.
*   *   *    *
Have you seen any of the attractions I just mentioned?
In my next post, we continue with the rest of the list of 8 Attractions to see in Manila this Holiday Season. Read more about it here.