This is the last of a two-part post that talks about things to do and places to see in Manila this Holiday Season. If you haven't read Part 1 yet, then check this link before reading this one.
So what constitutes #5 to #8 in the list of attractions to check here in the city? Continue reading the list below and tell me which one is the first you'll visit.
5. Niner Ichi Nana
If you are the kind of guy who is just after some drinks and good time minus the loud music and dancing that clubbing got, then one good cocktail bar you may want to check out is Niner Ichi Nana.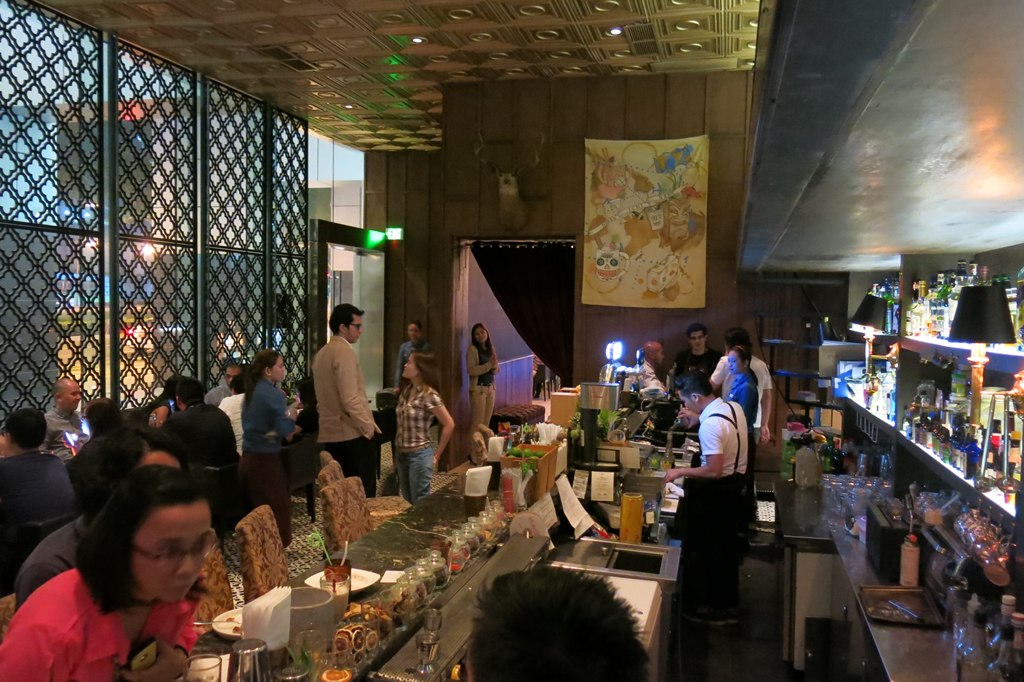 Just like the bars you see in most movies, this one has a counter table with high chairs where you can sit while you wait for the bartenders to mix your cocktail.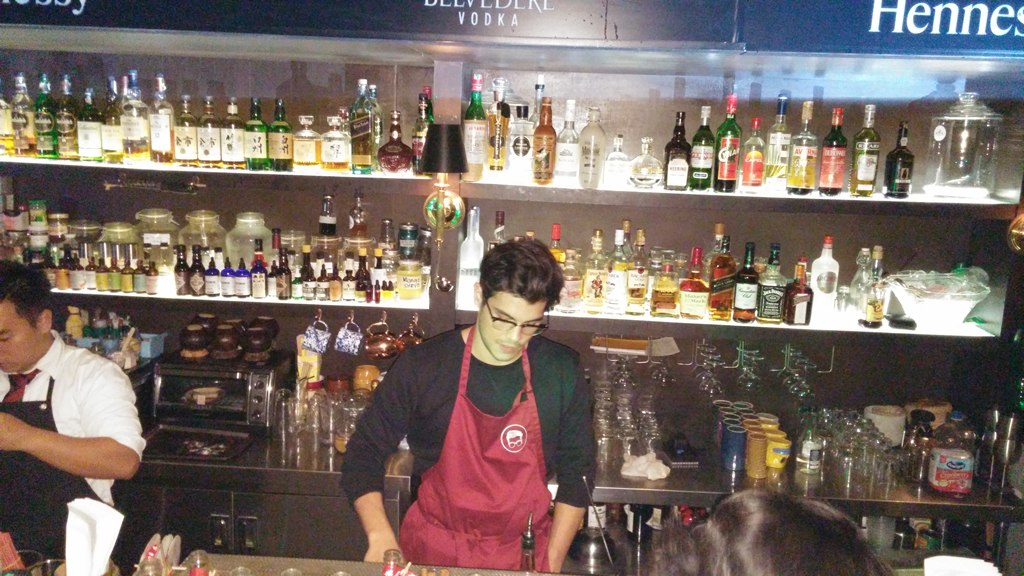 My good friend and I had a pleasant experience trying their Happy Horse cocktail consisting of Bacardi, Pineapple Lemon Soda, Contreau and Paulaner. Erwan Heusaff (who blogs healthy recipes at The Fat Kid Inside) co-owns this place. He even bartends on Thursday nights there with Chef Mikko Reyes.
6. Festivity of Lights at Ayala Triangle in Makati City
In Makati Central Business District, Christmas will never be complete without the dancing lights that light-up every night at the Ayala Triangle.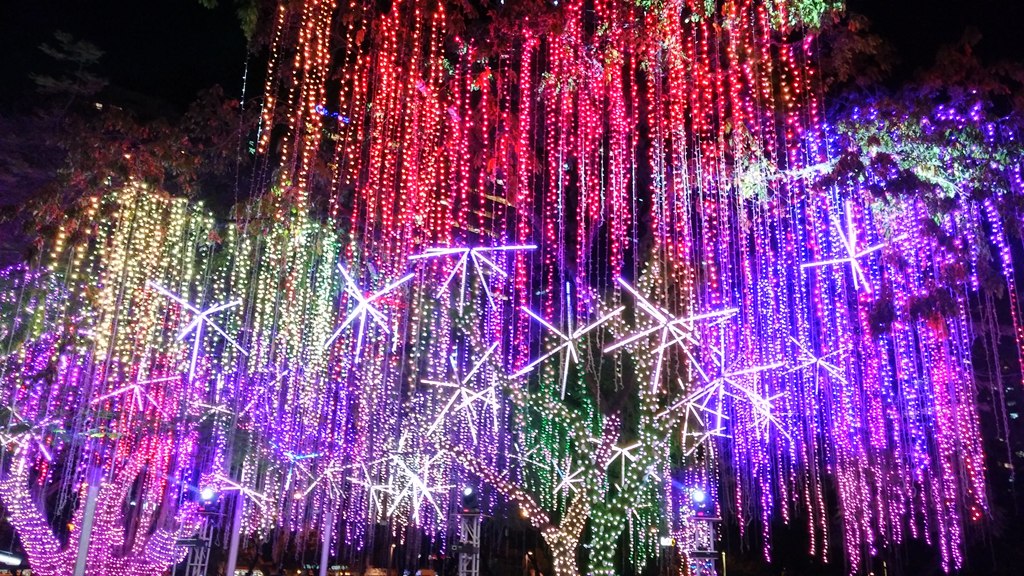 The Festivity of Lights which happen every evening starting November and leading up to Christmas and New Year's is an annual event that Makati workers look forward to. It showcases Christmas lights dancing to the beat of your favorite Christmas carols.
And if you are visiting the ever-vibrant city, you'll see all these lights brighten up Ayala Avenue every night. It's such a beauty.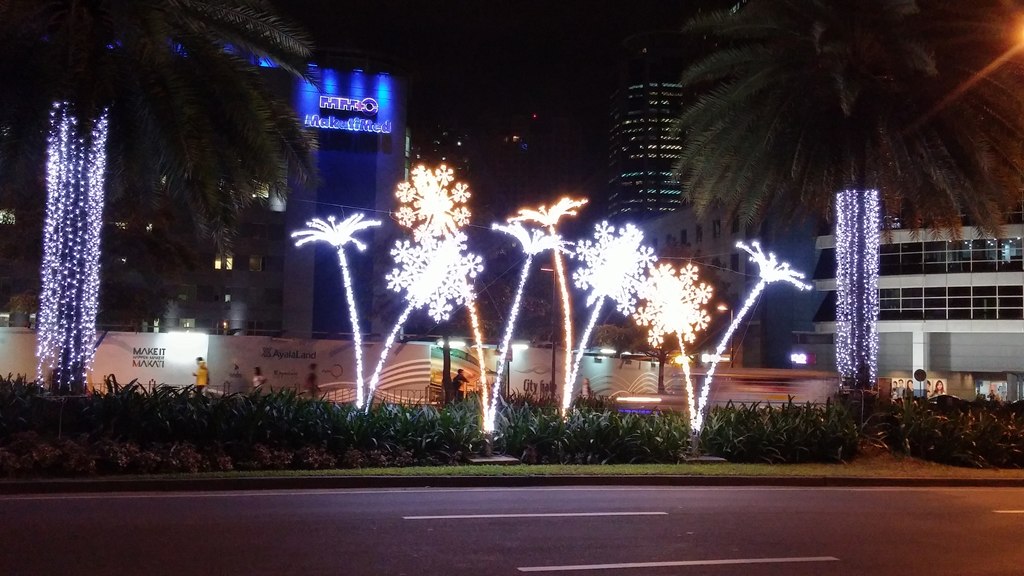 7. Flying Trapeze Philippines
Looking for adrenaline-filled adventure in the coming holidays? Then check out Flying Trapeze Philippines.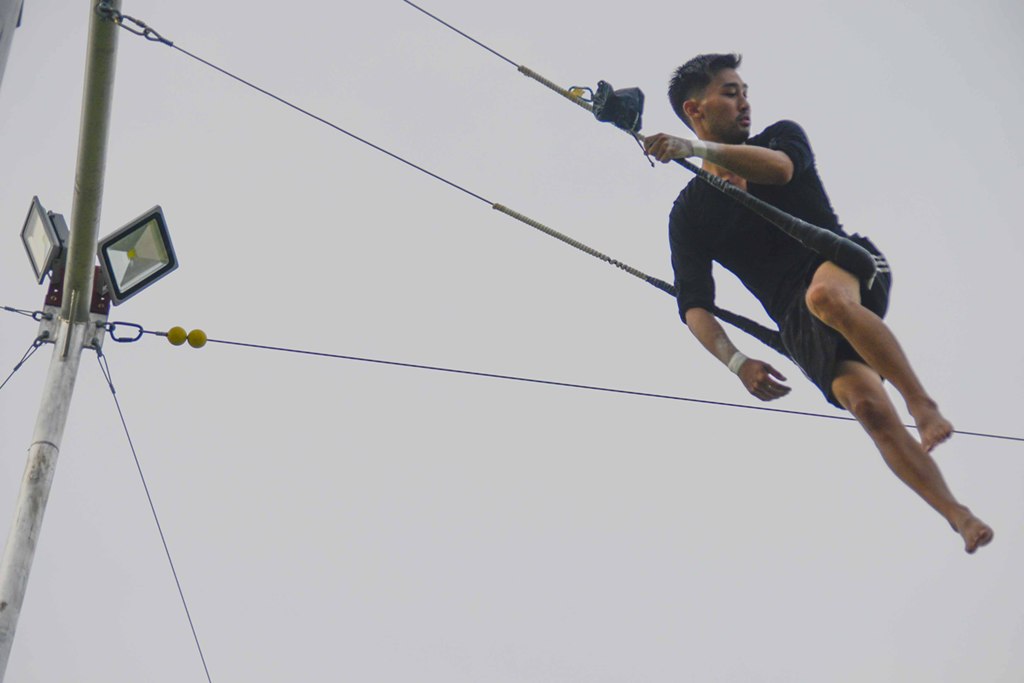 Located in BGC near Mercato Central, these guys will let you have the thrill of your life by letting you climb and swing Cirque du Soleil-style.
Of course, they will give you proper training lessons first before doing those daring moves. And don't worry: unlike the real circus, The Flying Trapeze has a net to catch you if you fall and an extra cable support tied to you if you are a beginner.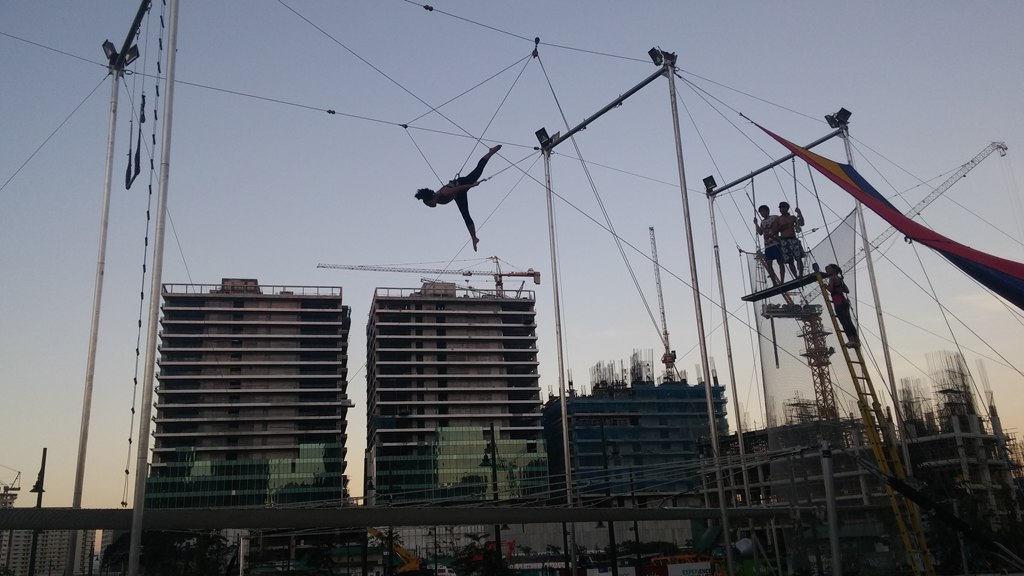 As for me, I did not try it yet. Not that I do not want to, but I just have this fear of heights. Maybe soon, I'll get enough courage to get over it and finally try this thing out as part of my bucket list of things to do in life. Check me on Twitter or Instagram and you'll be the first to know as soon as I check this off my bucket list.
8.  Sofitel Spiral Buffet
You know that Christmas is getting nearer when your clothes are getting tighter! Haha.
I'm pretty confident that you'll agree with me on that. It's because Christmas is not only the season of sharing, it's also the season of eating. Especially here in our country, Christmas is the BIGGEST feast ever and if you want to go on a real food trip, then you may want to try Sofitel's Spiral Luxury Buffet.
Spiral offers Japanese, Filipino, French, North Indian, Chinese, Thai, Korean and many more cuisines. It's truly an intercontinental and world-class buffet that will fill your stomach like there's no tomorrow.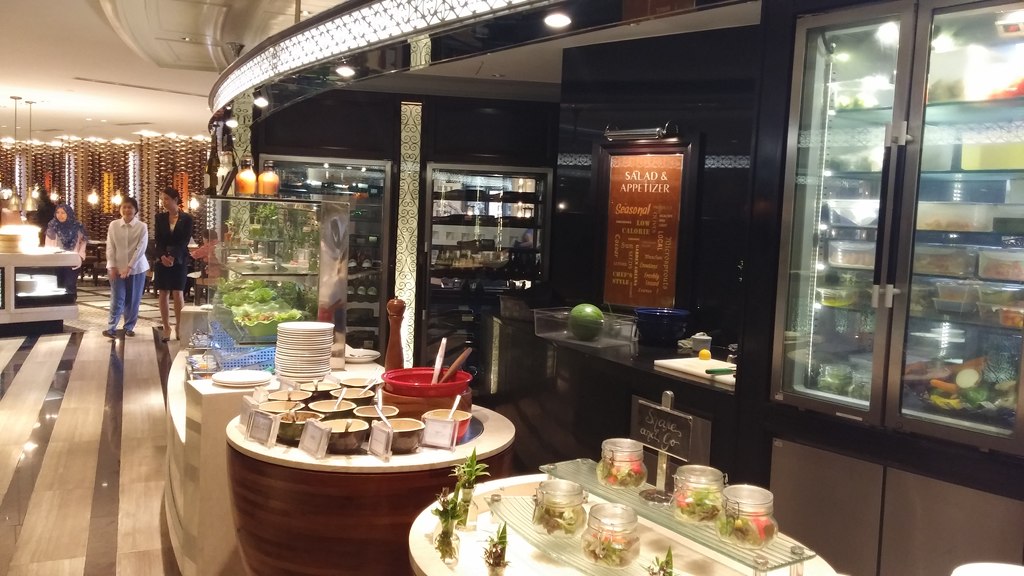 Although I love to eat, I cannot consume a huge amount of food in a small amount of time. So in order for me to make the most out of a buffet, my friends advised me to eat only the dishes which are rare and hard to find and also the ones which are expensive on a-la-carte menus such as seafood, turkey, salads and the likes. Those are the types of food that I tried there and as for the dessert, I really enjoyed Spiral's chocolate fountain. It's undeniably the best and most delicious way to get fat this season.
*    *    *    *
There you have it bro. Now it's your turn: Which of the 8 Attractions will be the first one you'll check out this season? Tell me more about it by leaving a comment below.