I clearly remember that summer of 2009. I felt like I wasn't learning anything and even though I was well advancing through my career during my first job, I felt like my mind was rusting. The knowledge that I had was getting stagnant and I felt I needed to learn and explore more to become a better, well-rounded person.
What did I do? I took a 2 week vacation (a.k.a hiatus) from work to get myself into something worthwhile. From summer of 2009 up to now, here are some of the things that I've tried (and some that are planning to do) to make myself productive during vacation time.
1. Learn how to drive
The first thing I did during 2009 was to enroll in a driving school. You see, driving is one particular skill that all guys should learn whether you have a car or not. It's almost compulsory if you are a man. This skill will come in handy if you are offered a salesman job or a car plan at your company. And certainly, it would even be more useful if you're able to save up to buy yourself your own car.
Unless you are a rich kid, and maybe if you indeed are, don't expect a driver to always drive for you. At one point, you need to be the one taking the wheels while on a date and when you become a family man in the future.
Just in case you're wondering what driving school to go to, I suggest A1. What I like about them is that they have a formal classroom training where they teach the traffic rules and regulations (here in the Philippines and abroad) and they also explain the basic theories of driving. After that, you will get a hands on, on the car of your choice. You can choose whether you want to drive a sedan or an SUV. They will teach you defensive driving and maneuvering through different road conditions. I remember my route at that time was Mc Arthur highway, then EDSA and QC Memorial Circle (the hardest place to drive as a beginner) and luckily, I made it without getting into a road rage. Hahaha.
I suggest you avail A1's 15 hour session then practice on your own after that. A1 is also helpful enough to assist you in getting your driver's license. Their rates are quite steep compared to their competitors but I think they are the best in the metro.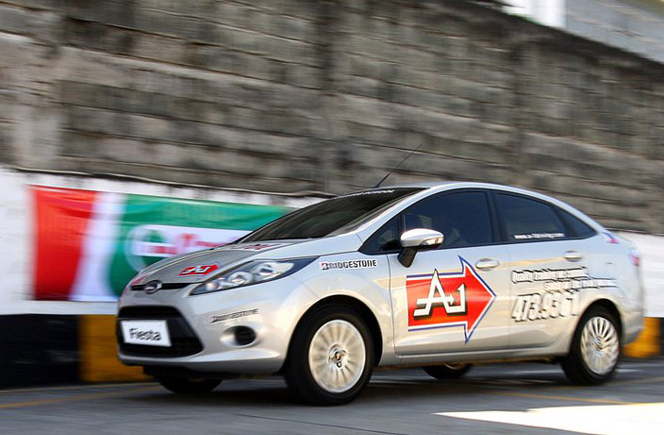 2. Learn how to swim
In the company where I work, I get to meet lots of foreigners. One time I was speaking with an American colleague and he was like: "What? You live in the Philippine Islands, surrounded by huge bodies of water and you don't know how to swim?".
I blushed and felt ashamed of myself because what he said was true. We are all born and raised in a beautiful nation which has the world's best beaches so why is it that most of us don't know how to swim? Maybe because we got too focused with our studies and making a living for ourselves that we forgot to develop important skills like swimming.
The minute I realized that, I enrolled in a swimming school at a local state university where I live. They offered ten sessions of swimming lessons (1 hour per day) for 1,200 Pesos only. They teach the basics: conquering your fear of water, dead man's float, turtle float, dog paddle, freestyle swimming and backstroke.
The class consisted of a lot of kids, teens, a few adolescents and myself (I think I was the oldest at that time haha) but who the heck cares? I want to learn how to swim!
Ten days and an incredibly darker complexion later (read: sunkissed), I learned everything they taught. Surprisingly, I found backstroke to be way easier than freestyle swimming because the latter involved side breathing with your head facing down the water so I kind of struggled on that part. I'm still working on mastering feeestyle and breathing patterns so I might enroll again in a more advanced course.
Overall, taking swimming lessons has got to be one of the best things I spent my 1,200 Pesos on. Definitely worth it!
3. Join internship programs (and potentially earn money)
When I was taking up my bachelor's degree, it was imperative for us to go for a 300 hour internship during the summer before the year we graduate. Companies which are generous enough provide allowances to their OJTs (I think it was 300 Pesos on average per day back then). The great thing about working, even if you are still a student, is that you get exposed to the reality of life. You meet new people and get a feel of what is like to work in the corporate world. Aside from that, you also learn more about yourself and you start thinking about what your future career goals are after you finish college.
Whether your school requires you or not, I suggest you apply for an OJT (or try being a working student) at the very least. Employers like to see fresh graduate applicants to have at least some kind of an internship experience in their CVs as it demonstrates that you are hardworking, even as a student – and that's a good sign for them that you will be an asset to their company when hired.
If you are currently looking for an internship this summer, you may want to check the websites of JobStreet and JobsDB. I personally had more success with JobStreet though when I was looking for work.
Also, don't think that walk-ins do not work. Although we are driven by technology these days as it is more convenient, it doesn't hurt to look for internship and jobs through traditional methods such as a newspaper's classifieds and also by personally dropping your résumé at the company's reception.
4. Learn photography
You know why we love Instagram? It's because it's full of pictures. The better the picture looks, the more we tend to "heart" the picture. Not everyone is going to be a professional photographer but in case you want to, are a hobbyist, or just want to level up your game in taking postcard-worthy photographs of sceneries, food and out of town trips you go to with your friends and family, then you may want to enhance your photography skills by taking a class.
As a blogger, I'd say I'm better with words than with pictures. But that didn't stop me from taking a photography class. Last year, I went for a basic photography course at FPPF in Intramuros. FPPF (Federation of Philippine Photographers Foundation) conducts basic photography courses worth 5,000 Pesos per pax. I know it's a bit pricey but the 40-hour course will teach you the capabilities of your DSLR camera. It is a very technical course so you have to be aware of the controls of your camera and read in advance before you decide to enroll. They will teach you how to play with contrast, colors, background, angles and how to capture moments vividly.
I'm not a pro, just a noob photographer, but I'd say that between 2007 to 2015, I've improved most of my photographs here on Pinoy Guy Guide. Here's a sample photo I took as part of the photography workshops. It looks very dramatic. But you know what? It's just a simple, almost withered tree you can find at a parking lot in Mall of Asia.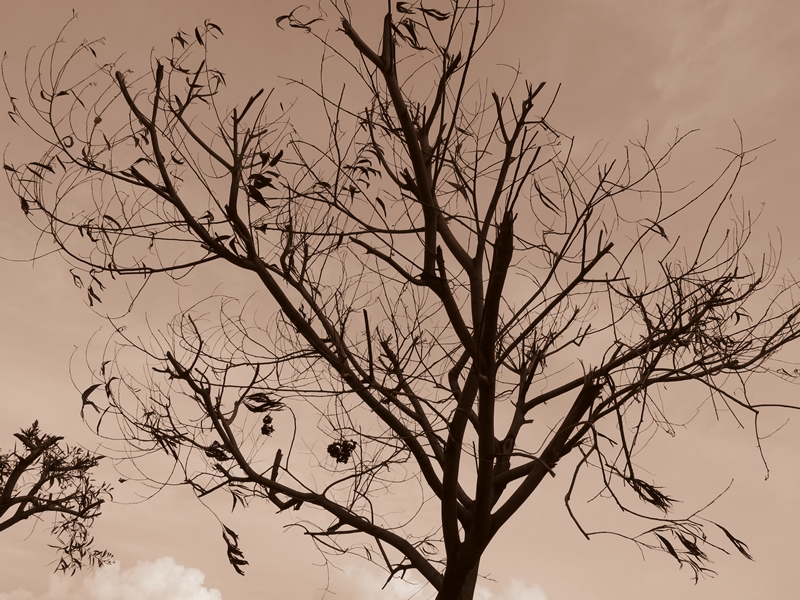 5. Learn to cook
The irony is that, I don't know how to cook, yet I'm suggesting it.
I've attended a bachelor cooking primer three years ago, but I never did practice cooking. But ever since I started living semi-independently over a year ago, I realized how hard it is for you to be alone and have zero knowledge in food preparation. I know that guys normally leave it to the girls to do the cooking, but there's no harm in trying it yourself especially if you are planning to work abroad – it is a skill that should not be taken for granted.
You don't need to be a chef, but you can try enrolling in basic cooking classes that you'll find in deal sites. I'm planning to enroll in a class this year. *Keeping my fingers crossed*.
6. Enroll in a masters degree program
This is for those who are professionals already or about to complete their college degree.
I remember that whenever my dad and I would have those one on one, father and son talks, he would always remind me to get a masters degree. He would continue explaining to me how easier it would be to climb the corporate ladder when you have a suffix at the end of your name. Something that looks like Chris…., MBA. How I wish.
However, when you are in the field of IT like me, it seems that certifications and experiences are more valuable than having a post-graduate degree. But if you are in other fields such as sales, marketing or commerce, the only way to go up and be promoted big time is to have that MBA title.
Let's face it. It's hard to study. But my dad, being a career-oriented person that I admire, is always right. Maybe I'm still enjoying my youth and procrastinating, but I am really considering getting a masters degree. It's part of my bucket list.
But if you are unlike me and are already decided to enroll, now is the best time because March or April is usually the perfect season where most graduate schools start accepting applicants for the new school year.
7. Go for a vacation… and do the things you love the most 
Summer is after all going for a vacation and doing things you love the most. Go to the beach, take a girl out on a date, attend events, parties and meet new people.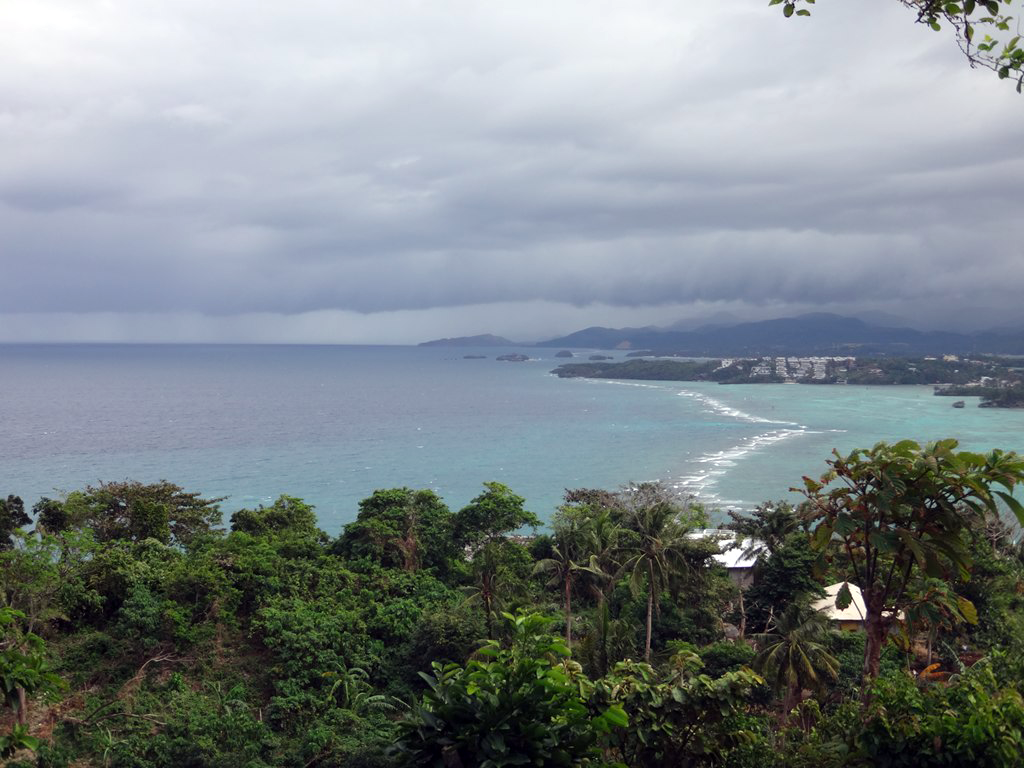 As for me, I'm taking a break this weekend, as well as on Labor Day weekend, to write and work on my blog and go out of town for a trip. It's just something I love to do. I'll also be checking out the Manila International Auto Show which started today and will end on Sunday. Just like my younger self in 2009, this summer 2015, is high time for me again to take that much needed break and put a checkmark to as many items as I could in my bucket list.
What about you? What's your plan for the summer?