I was seated on the left side of a function hall with high ceilings and carpeted floors. Food was being served to us on an elegant table with napkins, a complete set of silverware and a wine glass. Just by the looks of your surroundings, you would instantly know that you're in a luxury hotel.
And make no mistake, I was in Raffles Makati, a new hotel in the heart of the city where members of the press and bloggers were there interviewing Penshoppe's newest endorser, Sean O'Pry.
Sean is the highest paid male model in the world. You might not know his name, but you'll certainly recognize him because he is all over billboards, commercials, fashion magazines and as of recent, in Taylor Swift's Blank Space music video.
He was here last weekend to do a press conference and to join other models for a fashion show which featured the latest denim collection of Penshoppe which you'll see right after the jump.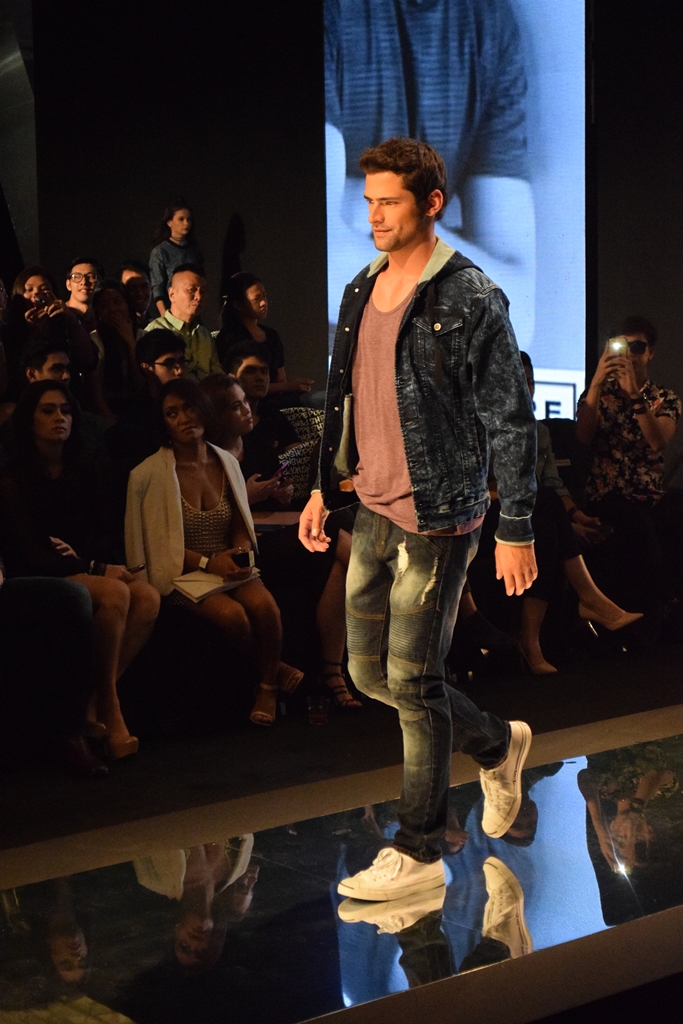 Kicking off the show was Sean. I like the denim jacket he is wearing. Though we are still in the middle of summer and sweaters are the last thing you would ever want, jackets would still be useful for those of you going for a vacation out of the country or escaping to a far, hilly region where the climate is cold.
Then here goes men's jogger pants. If there is one brand that has taken advantage of the jogger fever, it would be none other than Penshoppe.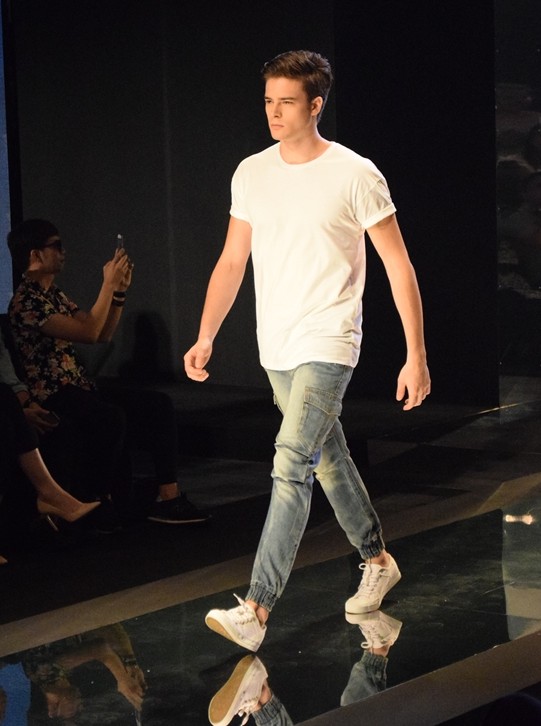 Yes sir, they released jogger pants in all shapes, sizes, forms and colors. That includes khakis, camouflage and acid wash denims.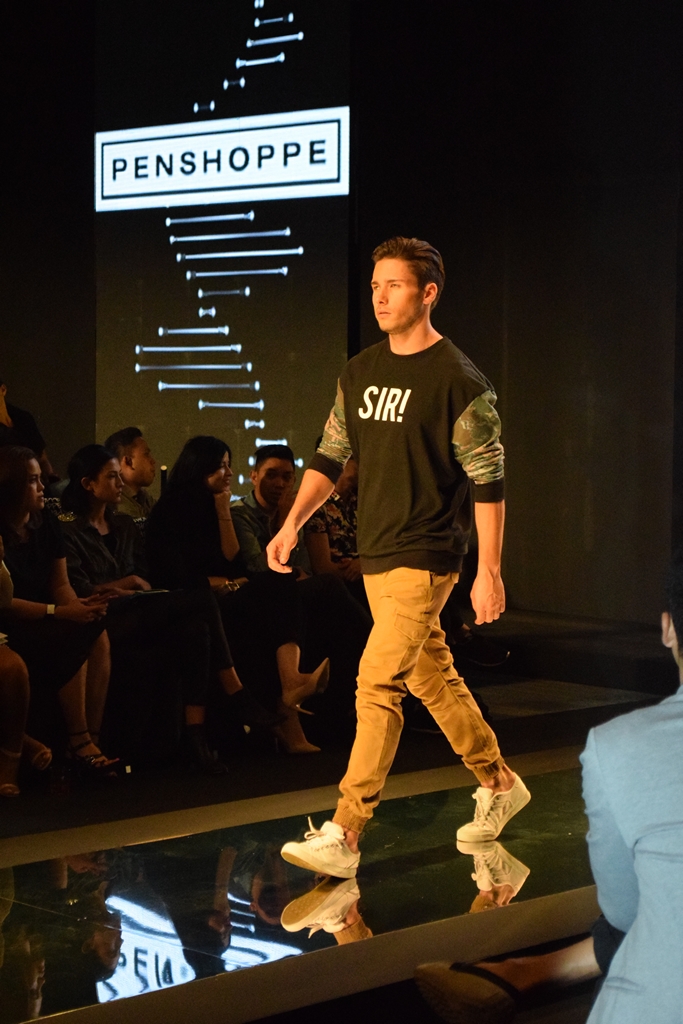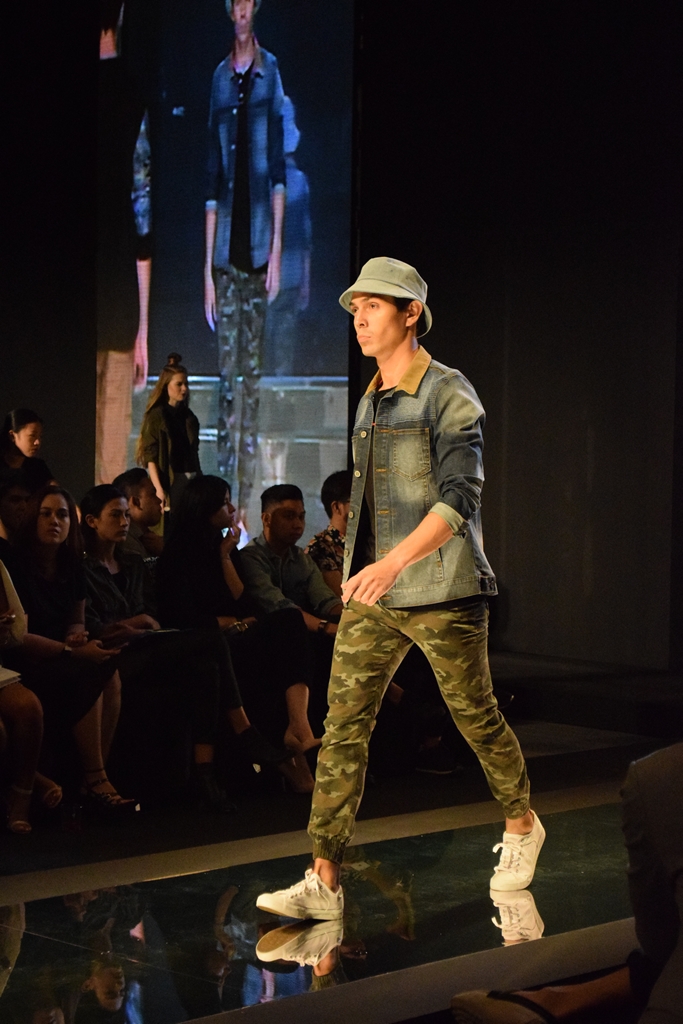 Who would have thought that jogger pants would become this popular?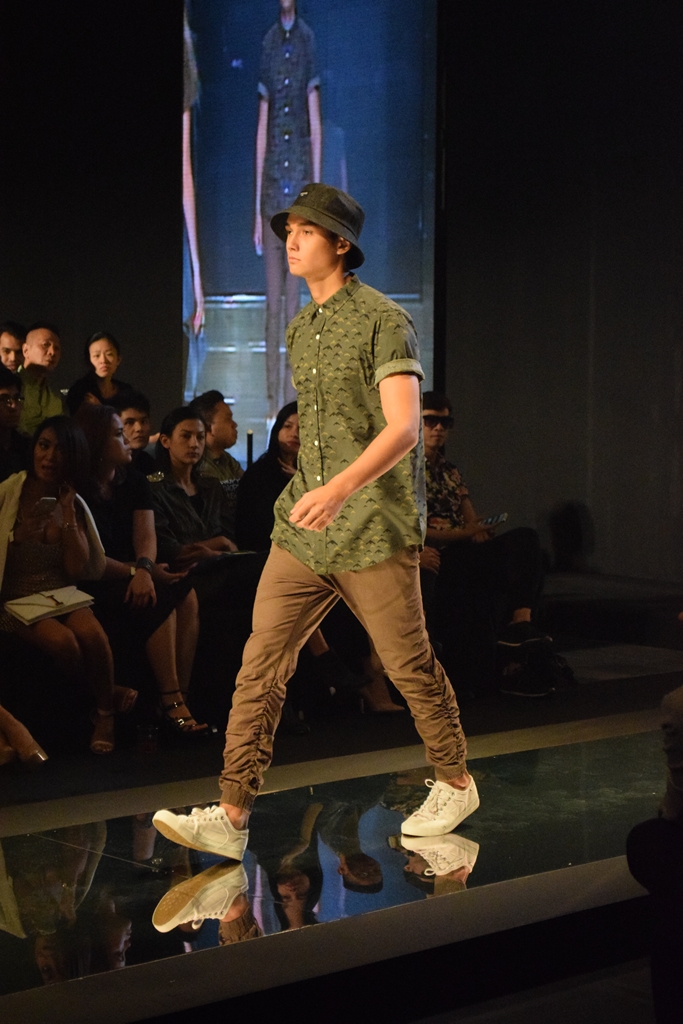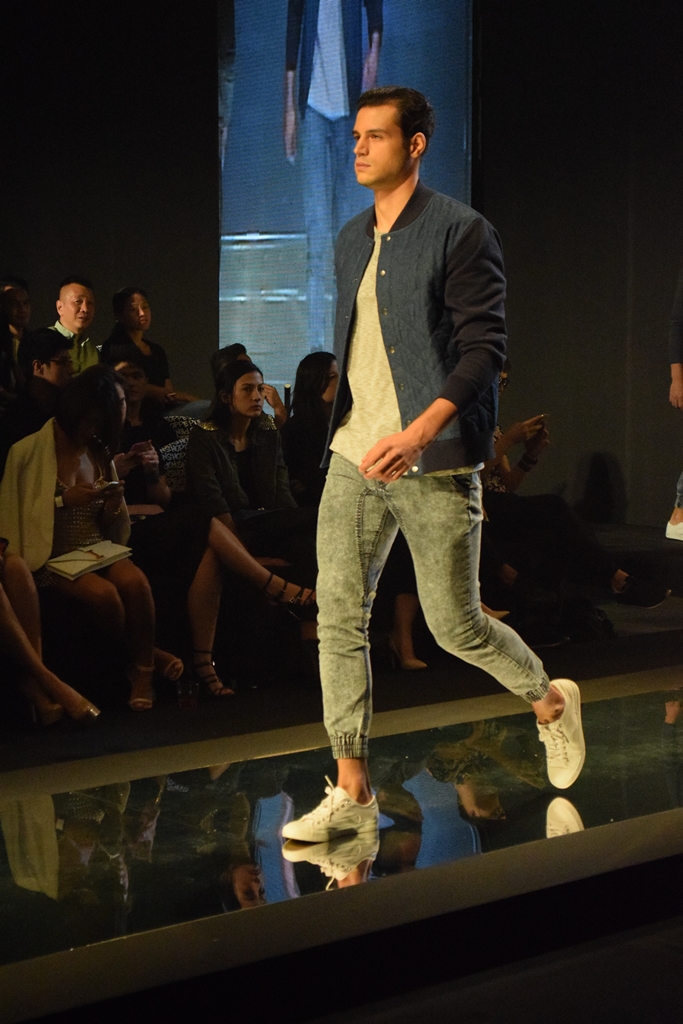 There is also a version of it for the sexy female models as you'll see below.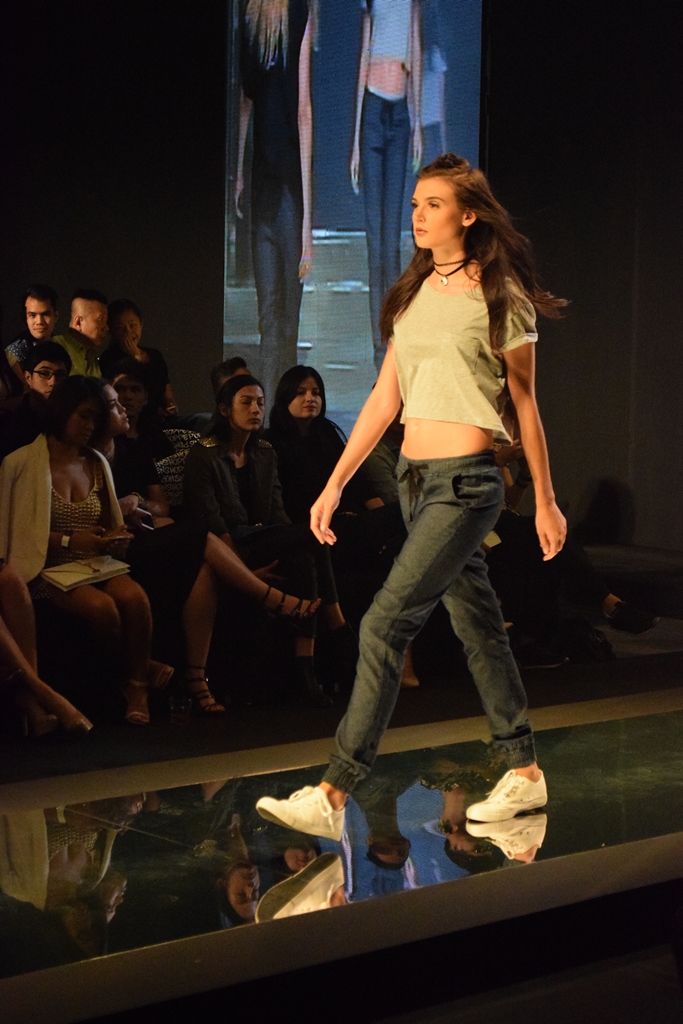 Not to mention that we love girls in shorts this summer, don't we? 😉
Photographed below is the official shirt of bloggers, Instagrammers, YouTubers and selfie addicts. If you're one of those (and I'm sure you are), you'll love this "Internet Celebrity" statement pullover shirt.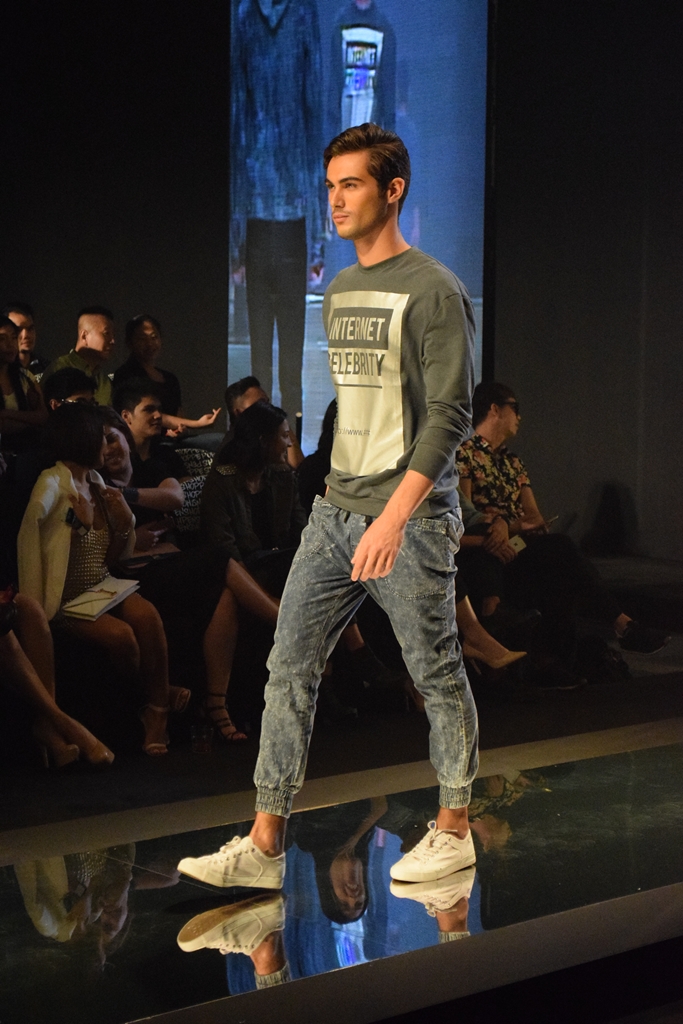 They are also trying to bring back the camouflage-inspired colors and prints like the one here which I think is awesome.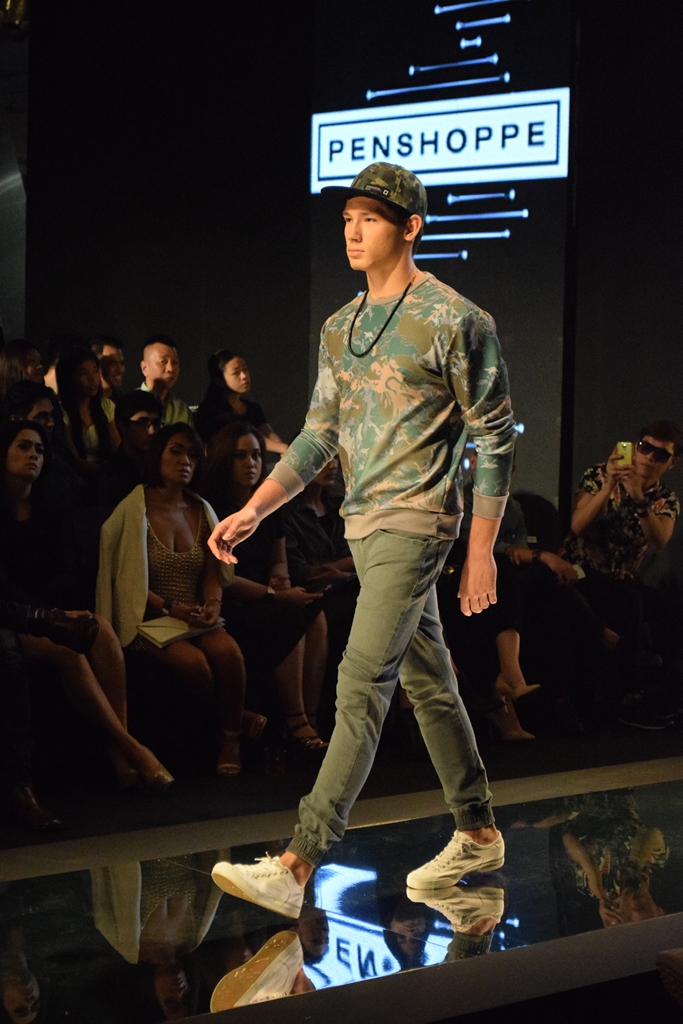 But perhaps the finest ensemble I've seen in Penshoppe's denim show is this.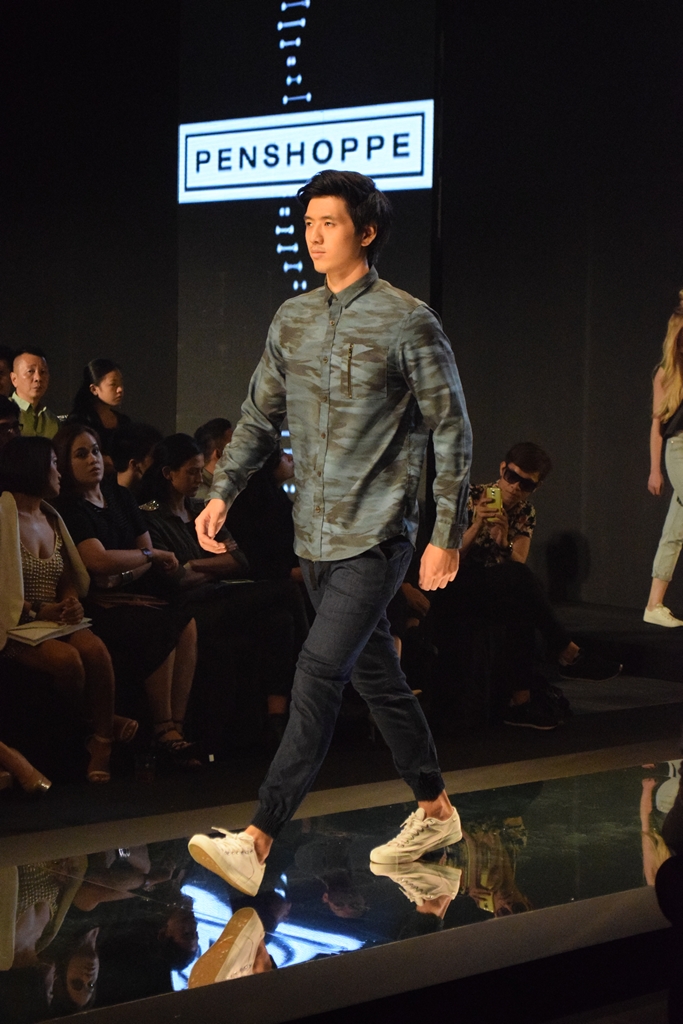 Dashing is the precise word to describe it. Just look at how good the color combination is. I can't wait to buy it from their stores.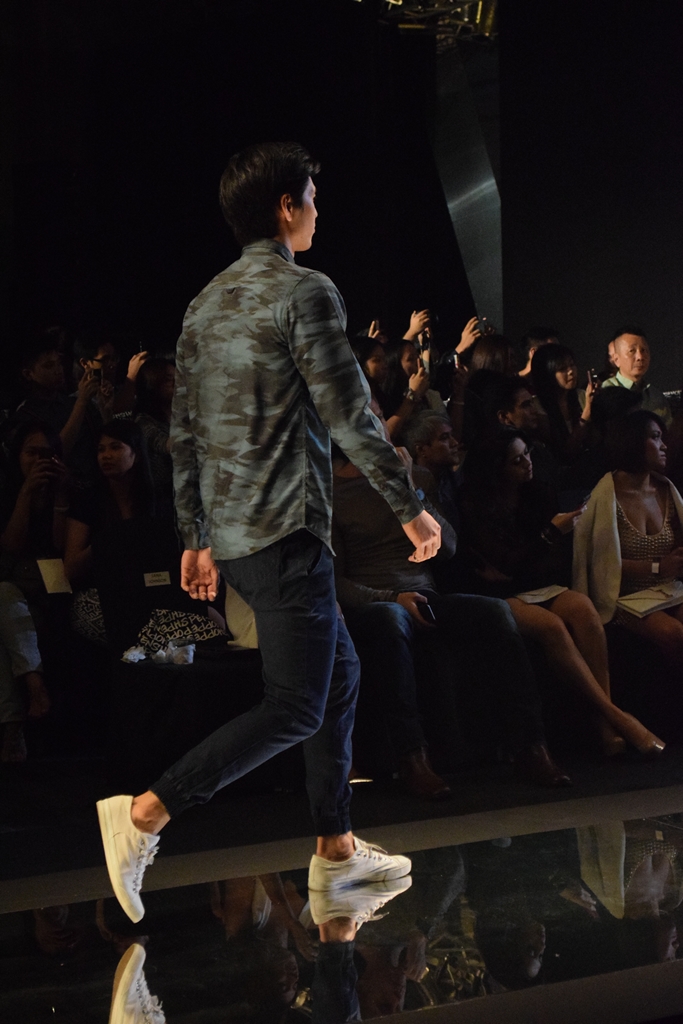 During the press conference, Sean O'Pry was asked what tip he would like to give to those aspiring to become successful male models. His answer would surprise you.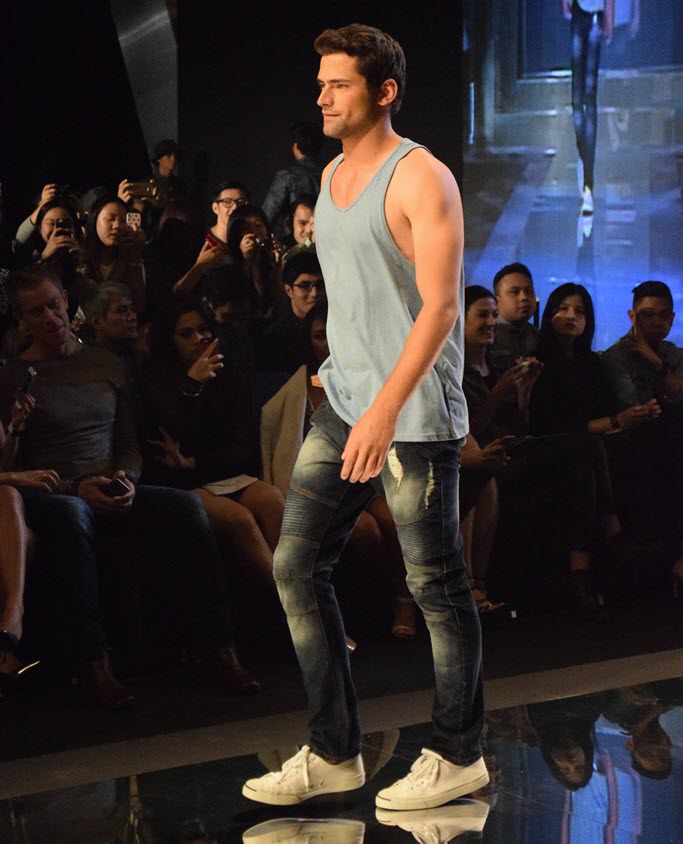 As cliché as it sounds, Sean said "Just be yourself.". Then he continued, "If they don't like you, then screw them!".
Coming from the number one male model, I think THAT makes perfect sense.