Two months ago, my teammates and I finished a very important piece of the software project we were working on. Everyone in the office was happy – our customers, ourselves and of course, our bosses. So to reward us for our hardwork, the company treated us by funding a team building of our choice.
We came up with an endless list of things to do for our team building. We thought of food tripping, road tripping, beach tripping and all sorts of activities you can find in group buying sites. Everyone came up with so many suggestions that we struggled to pick what is the best thing to do. We never arrived at a consensus until someone from our team popped the idea of wakeboarding – a sport that neither of us have tried before and something which looked extremely exciting.
Sooo… what is wakeboarding?
To give you a little background, wakeboarding is a surface water sport. It involves the use of a wakeboard (resembling a shorter version of a surf board) where a rider will stand on as he maneuvers over the surface of a body of water and performs exhibitions on platforms and obstacles just like this.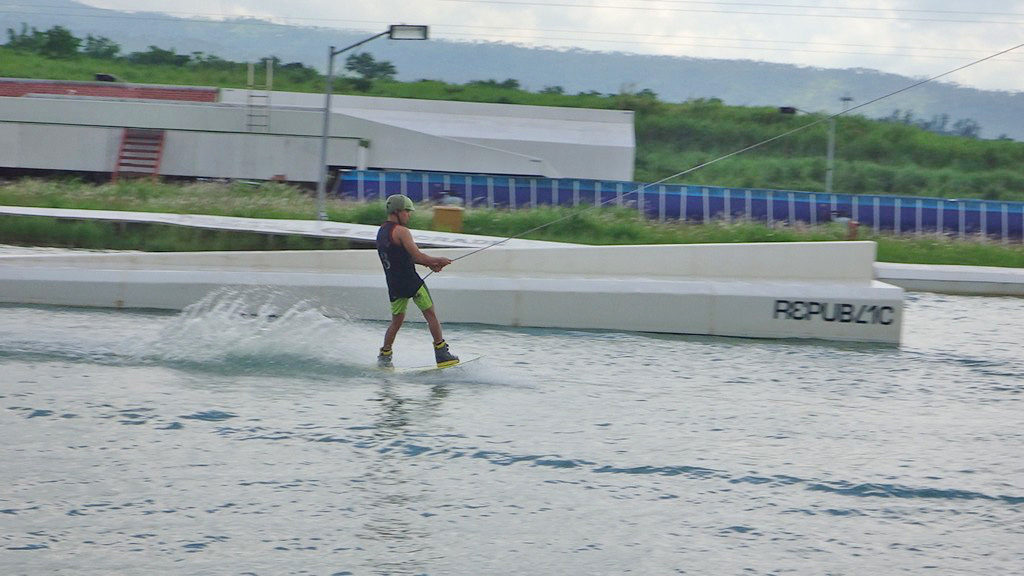 Traditionally, motorboats would tow a wakeboard rider at speeds of 30-40 kph but since getting towed by a boat costs a lot of money, most wakeboarding venues these days use a revolving closed-course overhead cable system instead like what you'll see here.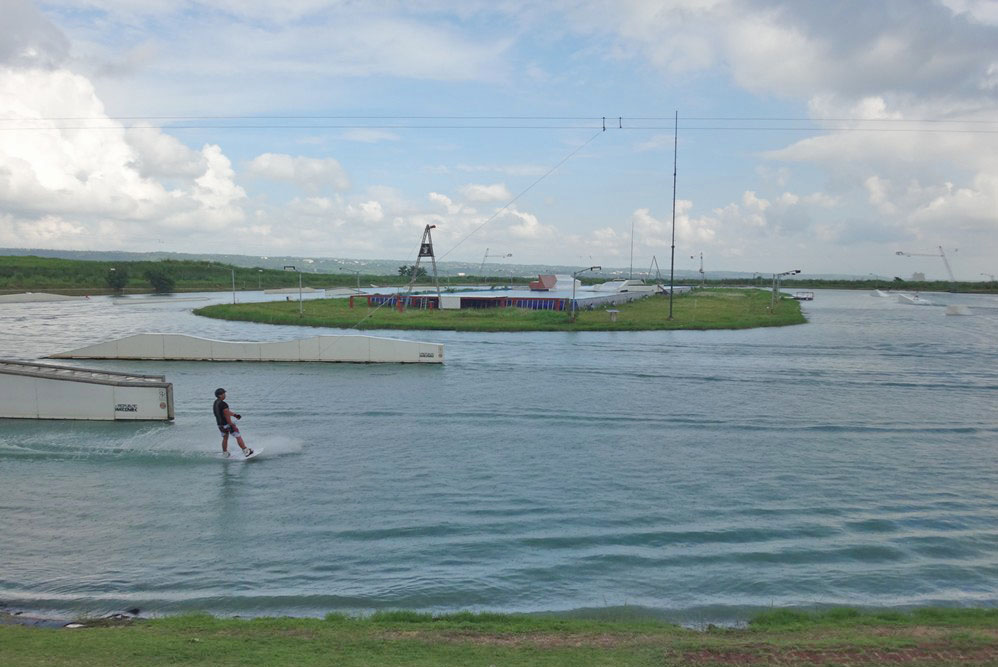 Compared to a motor boat, a cable system can maintain consistent speeds making wakeboarding more enjoyable to the rider.
Wakeboarding Gear and Locations
Like most water sports, wakeboarding requires you to wear a rash guard, a pair of boardshorts, a helmet and a lifevest.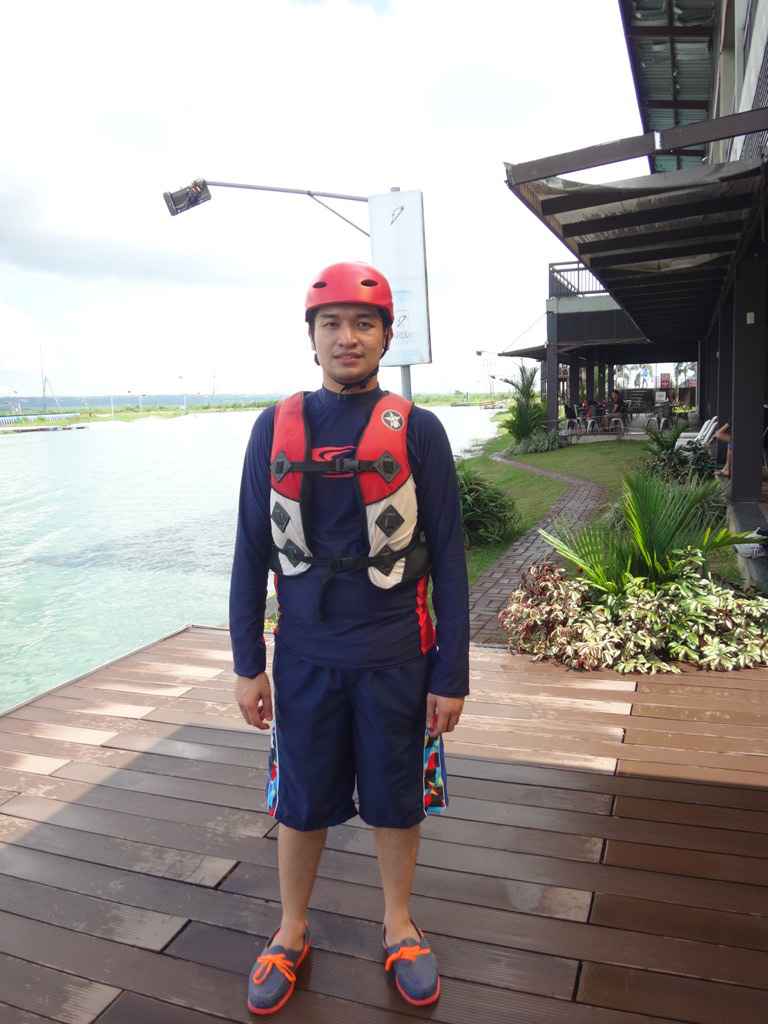 Preventing injuries is top priority in wakeboard facilities so make sure that you suit up in the right gear to be allowed entry.
Currently, I know of three wakeboarding locations. One is in CamSur Water Sports Complex (a bit too far), another in Republic Wakepark in Nuvali, and a third one in Deca Wakeboard Park in Pampanga. Obviously, we ended up going to Republic since it is just in Laguna and is the complex closest to Manila.
Beginner rates at Republic start at 250 Pesos good for an hour, but we opted for the four hour package amounting to 595 Pesos.  The good news is that for beginners, the use of the board is free of charge, but you still have to pay a separate rental fee for the life vest.
The Experience: Expectation vs. Reality
Here's the funny part. My expectation is that I will be as awesome as this guy during my first try.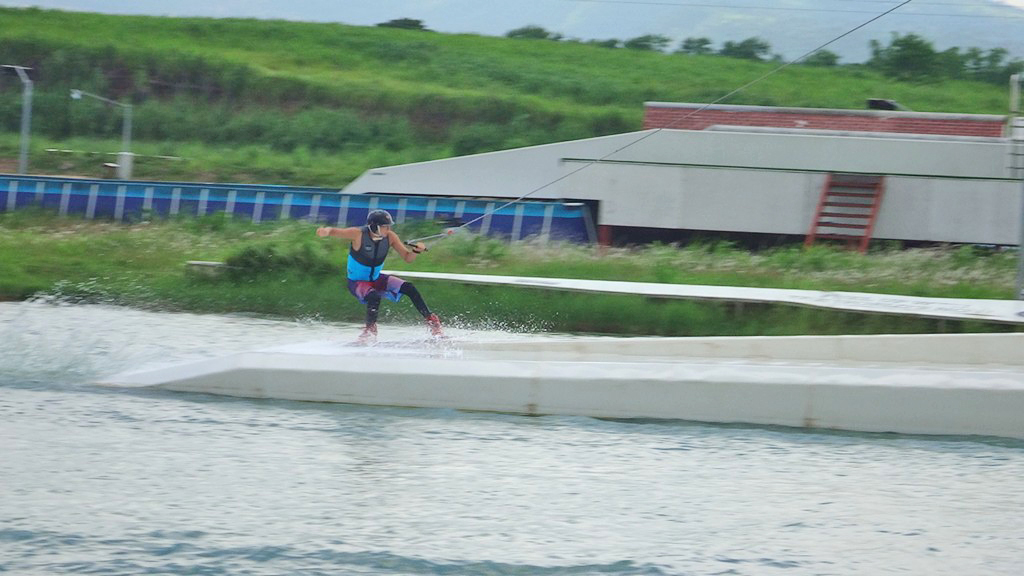 But this is the sad reality for beginners like me…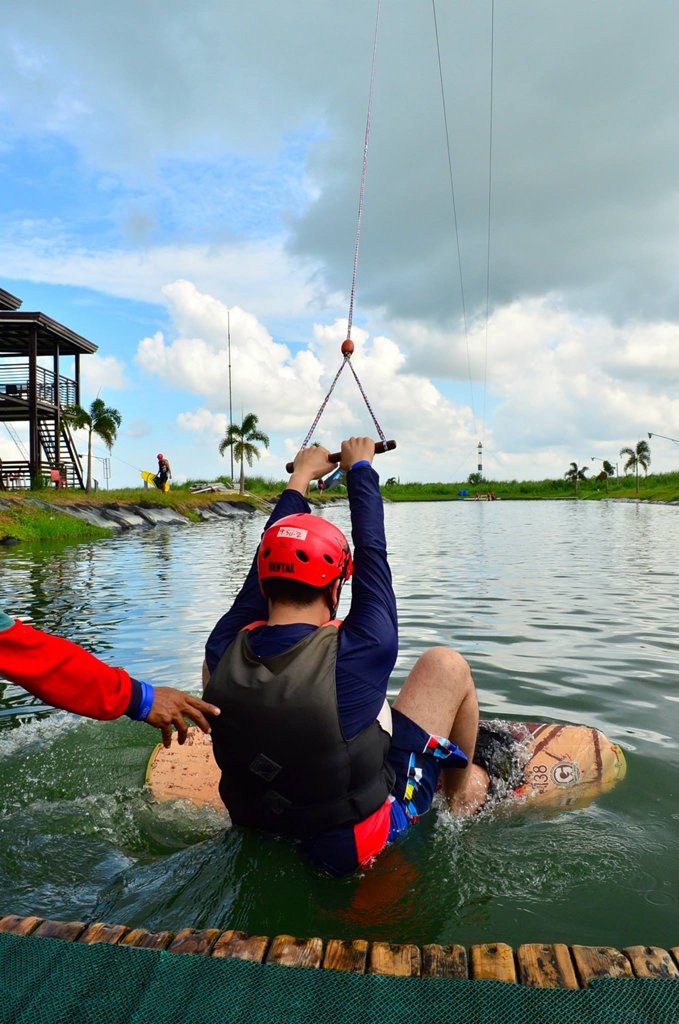 What the heck? I couldn't even stand. Watch my first time BTS footage below. Don't judge me. Hahahaha!
In Republic Wakepark, there are two water tracks available. The oval track is for advanced wakeboarders while the smaller one, right below, is for beginners like us.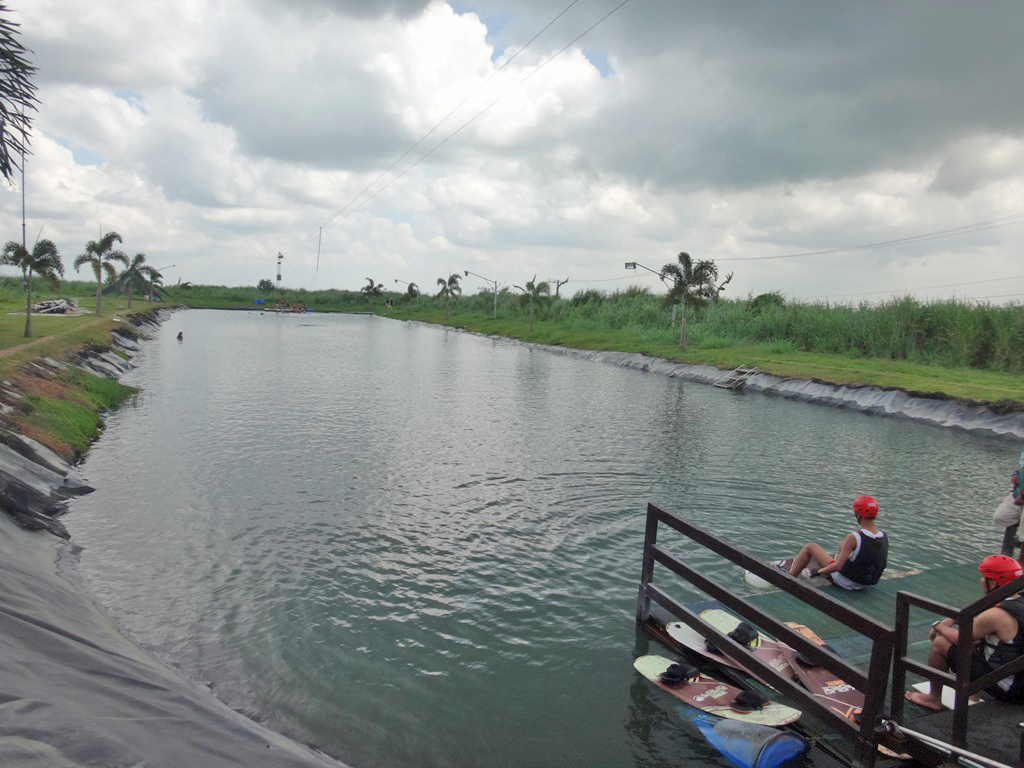 As you can see, the body of water is man-made. It may look shallow but it's not. Be sure you have a life vest on because the water is actually more than six feet deep and the edges leading up to the land beside the water is made up of slippery material making it hard to climb up and get out of the water.
In the beginners area, they will have you line up while waiting for your turn. It's good that they have an instructor to teach you the basic stuff, but don't expect much from them as they won't teach you everything. So for my friends and I, we just tried to absorb whatever the instructor taught us and watched how more experienced wakeboarders do the moves.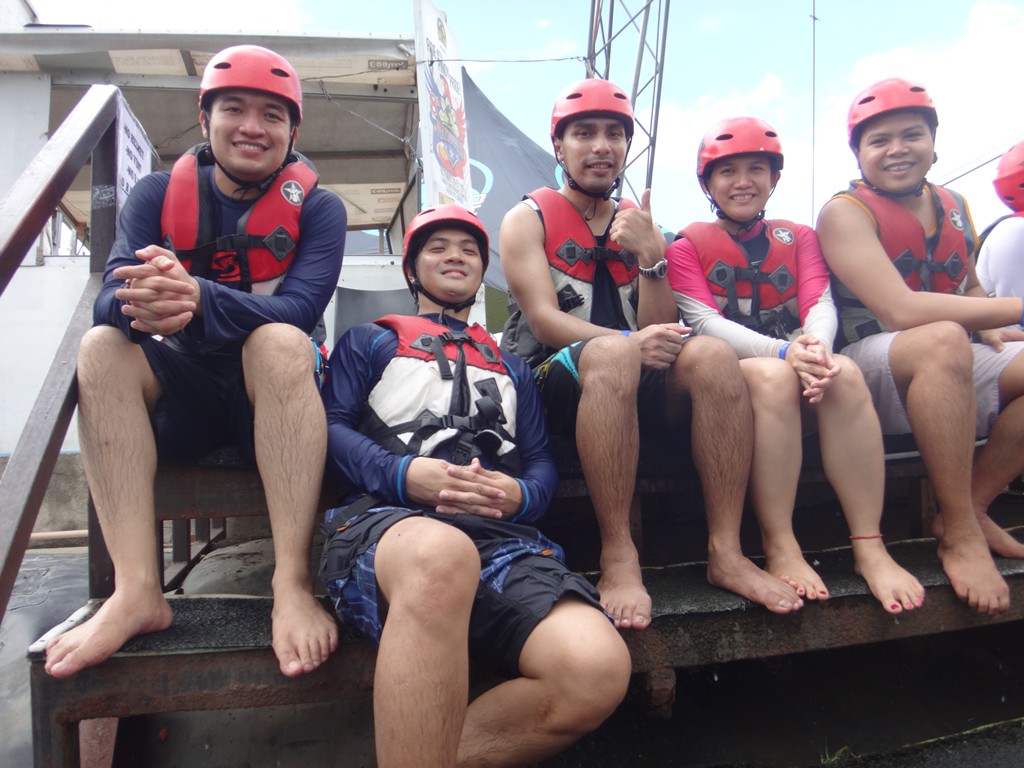 It's all about balance… plus more.
It is not easy to explain in a short blog post how to wakeboard but I'd like to give you an idea what it's like.
Wakeboarding is all about learning how to balance with your feet while you and your board are being pulled by the cable system. At first, it looks easy, but it's not. It's way harder than I expected. It took me a number of tries before I was able to stand up very briefly on my board. And even if I did, it didn't take long before I plunged back into the water.
Another thing you should do before you go wakeboarding is to brush up on your swimming skills.
Why? It's because when you fall off your board in the middle of the water, you'll have to pick yourself up and carry your board with you as you swim back to the river bank. That itself can drain your energy.
No one gets it right the first time. But I think with enough practice, you and I can be as good as these guys in the advanced water track.
How about you? Ever tried wakeboarding? Share your experience in the comment section below.
Until the next ride!
Talk more about wakeboarding at the PGG Forums. 
Stay connected with PGG on Instagram, Twitter and Facebook.