Last month, I was invited by Exclusively His, one of the most popular makers of tailored suits in the country, to try their bespoke services. I've known them since time immemorial because I see their branches everywhere. They are also one of the longest-existing men's tailoring shops in the country. In fact, my dad has been one of their loyal customers way back. He even had his suit made at Exclusively His for his wedding with my mom decades ago. How cool is that?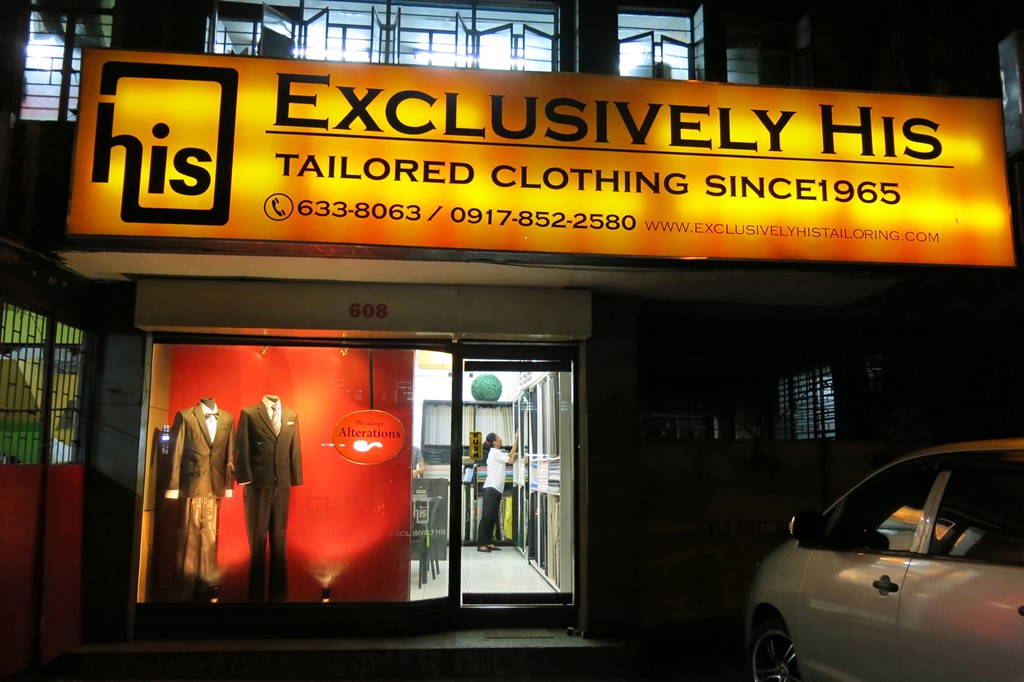 So when I agreed to try their bespoke services, I was more than thrilled since I have a background and I'm already familiar with their brand as well as their services. I visited one of their branches in Shaw last October and decided to avail a two-piece black suit. Why black? It's because in my opinion, a man should have at least one black tailored suit as part of his wardrobe. Nothing beats the classic elegance of it.
Styling & Measuring the Suit
When I arrived at their shop, the owners, together with their suit designers recommended different styles for me by personally drawing hand sketches of the design I had in mind.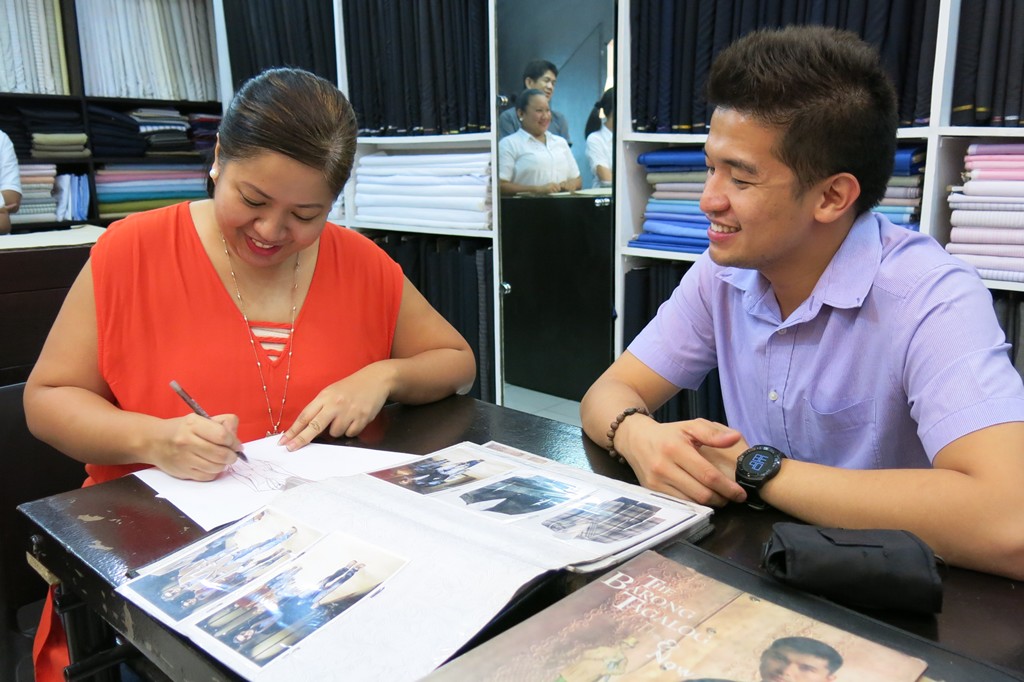 As soon as we came up with the design that I wanted, their master tailor asked me to stand up and take my measurements.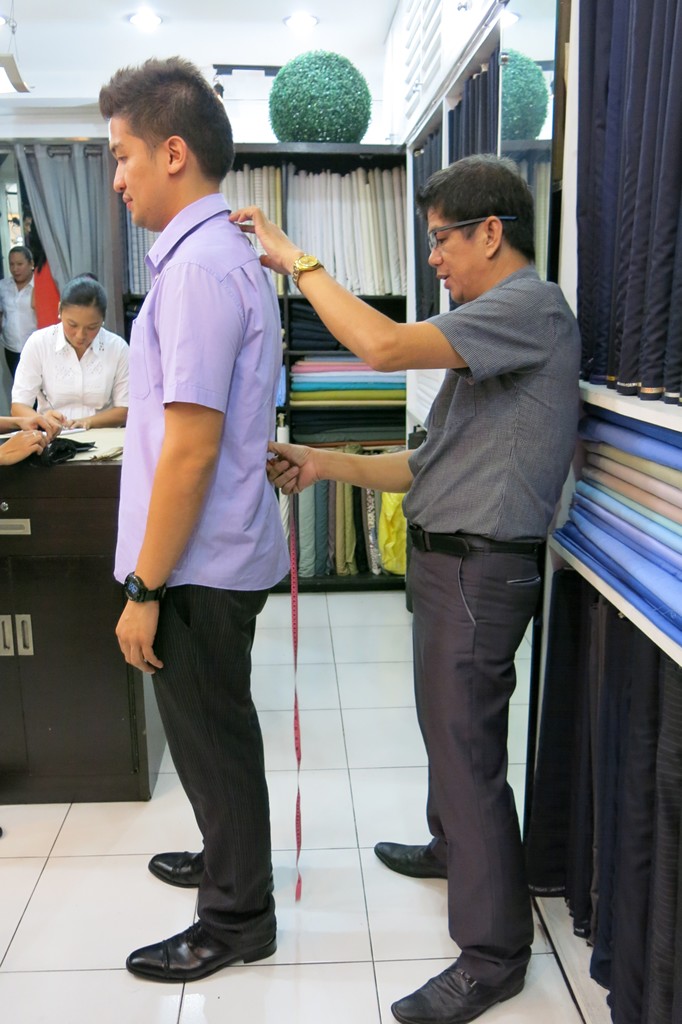 They also walked me through the process of building a suit. Ever wondered why suits are dry-cleaned but never hand-washed? It's because the inner structure of a suit jacket looks like this: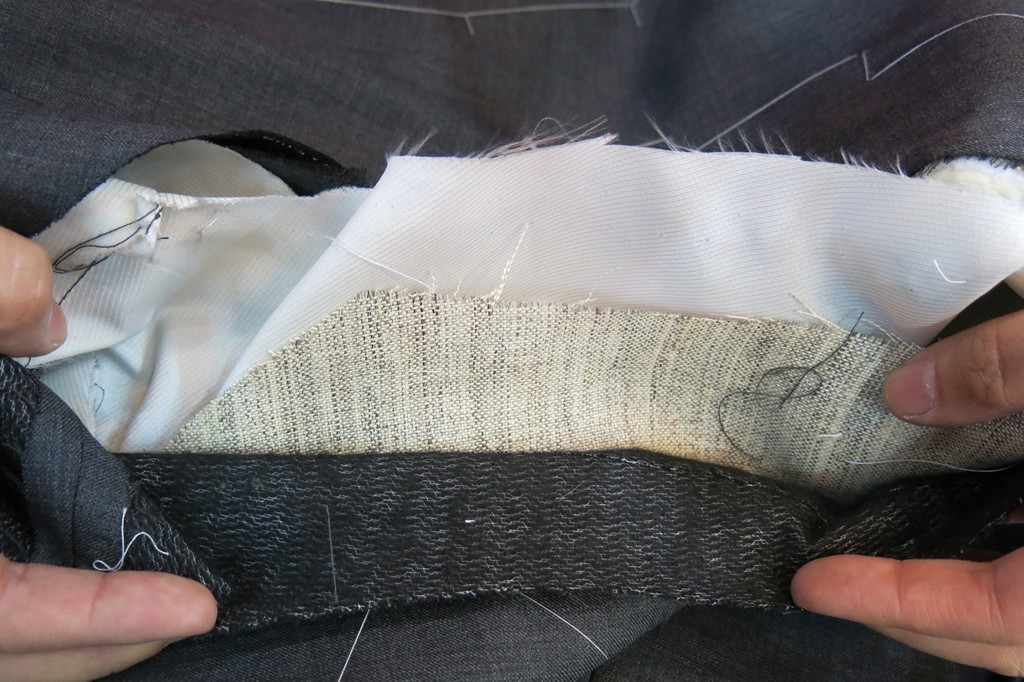 As you have just seen, a suit jacket consists of five layers of fabric that holds it together and helps keep it in good form. The first layer is the outer fabric, followed by the padding, then the canvas, the hair cloth and lastly, the inner lining – the soft, silky fabric which comes in contact with your skin. Together, these five pieces of fabric puts your coat in tip-top shape. At Exclusively His, you can handpick the fabric that you like. They have a variety of selections and palettes like these ones below for the coat's inner lining.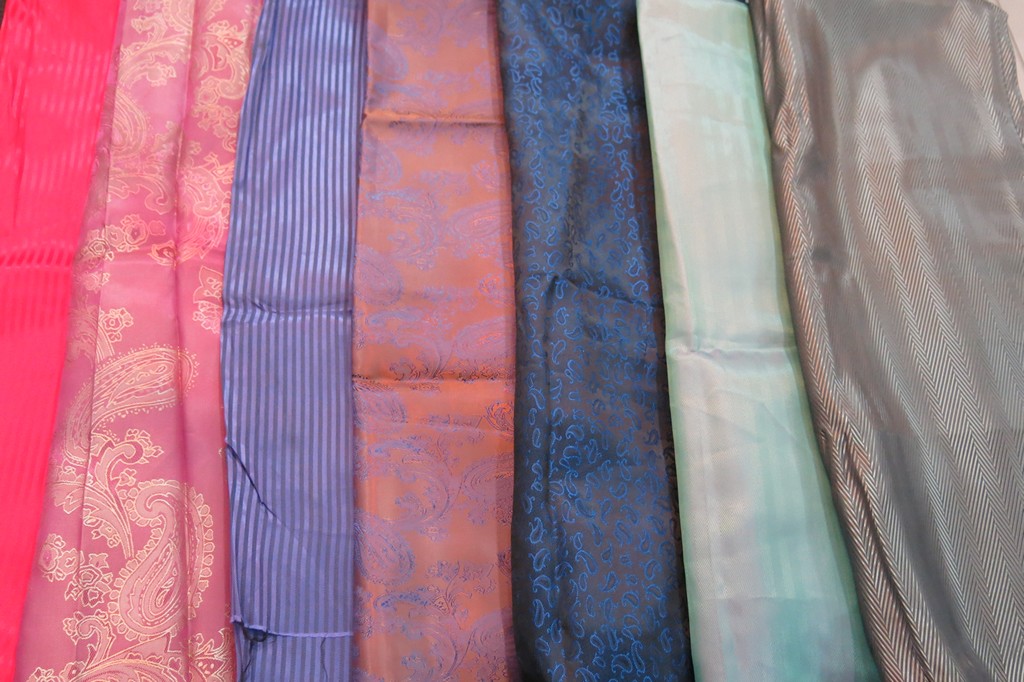 After they have written down my measurements and specifications on paper, they asked me to come back a week later for the first fitting of my suit.
First Fitting
I was told that in bespoke tailoring, they have a concept called "basting" – a process where pieces of your suit jacket are temporarily stitched together like this.
Notice that only the major parts are sewn together. There are no buttons, zippers nor any extras just yet.
"Why the need for basting?", you ask. That's because initial measurements are just numbers on paper and neither the tailor nor you, the customer, have an idea how the actual coat would look and feel like when worn. So having the pieces temporarily sewn would make it easier to make the necessary adjustments later.
I stood up in front of three mirrors adjacent to each other during the first fitting of my suit. One of my very first comments I had about it was how I liked the slim-fit design on me. It's awesome. However, I did mention to them that the lower back part felt a little tighter than it should be so I asked them to loosen it up.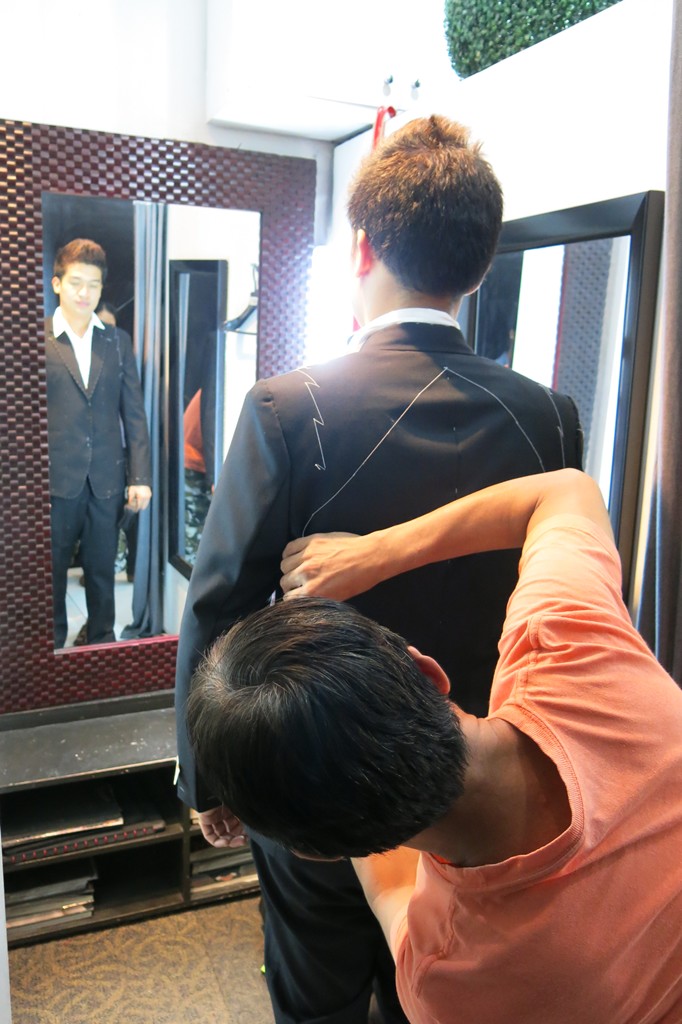 The tailor himself also looked at the overall appearance of the coat when worn. During the initial fit, he observed that the fabric didn't fall exactly onto my shoulders and back so he took note of that as well as some of my observations in order to make the necessary improvements.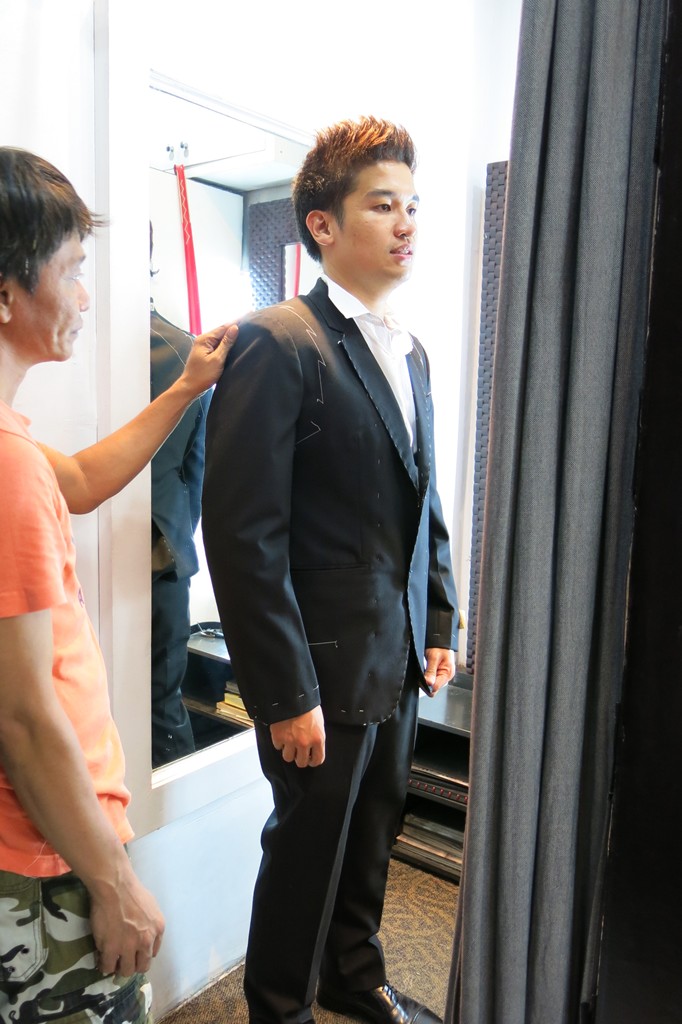 Second (and optionally Third Fitting)
After about three days, I was asked to come back for my second fitting. Everything came out alright. But as a final request, I asked them to add an inner lining inside my pants in order for it to have a smooth silky feel when the fabric comes in contact with my skin. I suggest you ask for the same when you have your own pants made with them.
Normally, the second fitting is the last one, but you may optionally go beyond that if you have other requests. These guys would be happy to make suits for you just the way you want it.
The Final Look
I wore the suit made by Exclusively His in one of the formal blogging events I had to attend to. The finished product looks like this.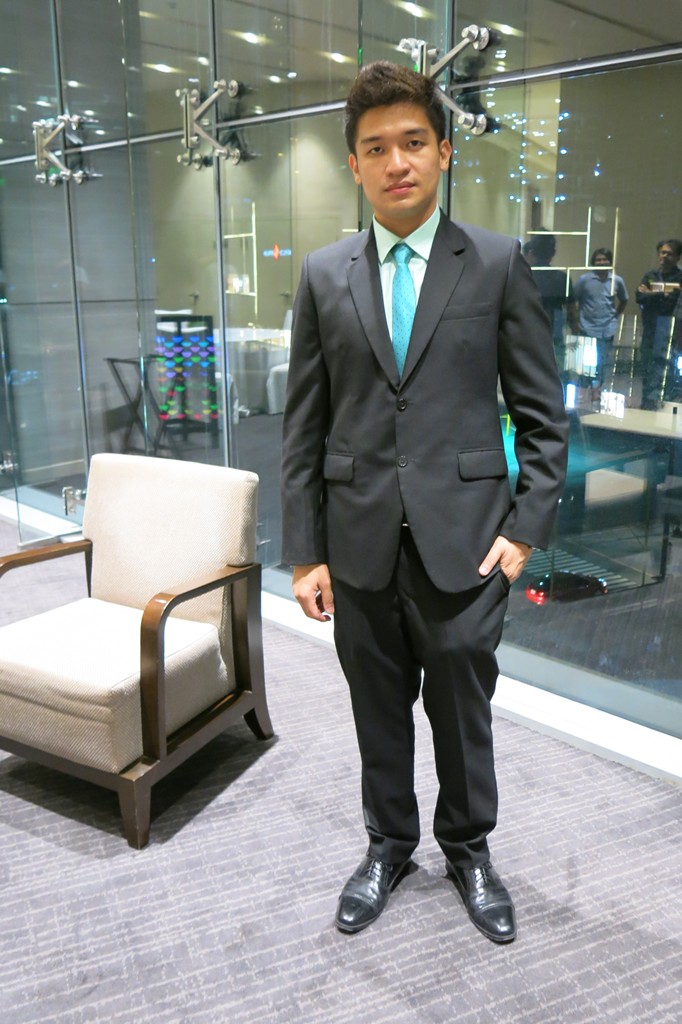 You'll probably notice that I don't have a lot of green colored shirts in my outfits. That is why for this event, I decided to pick a mint green dress shirt with a matching tie to contrast the color of my suit.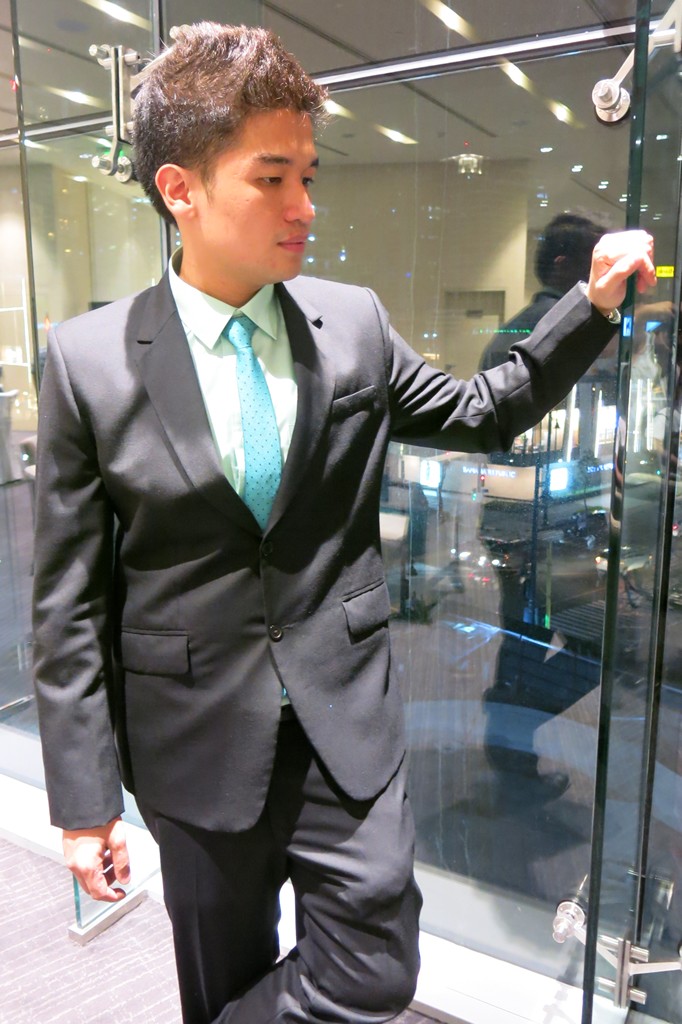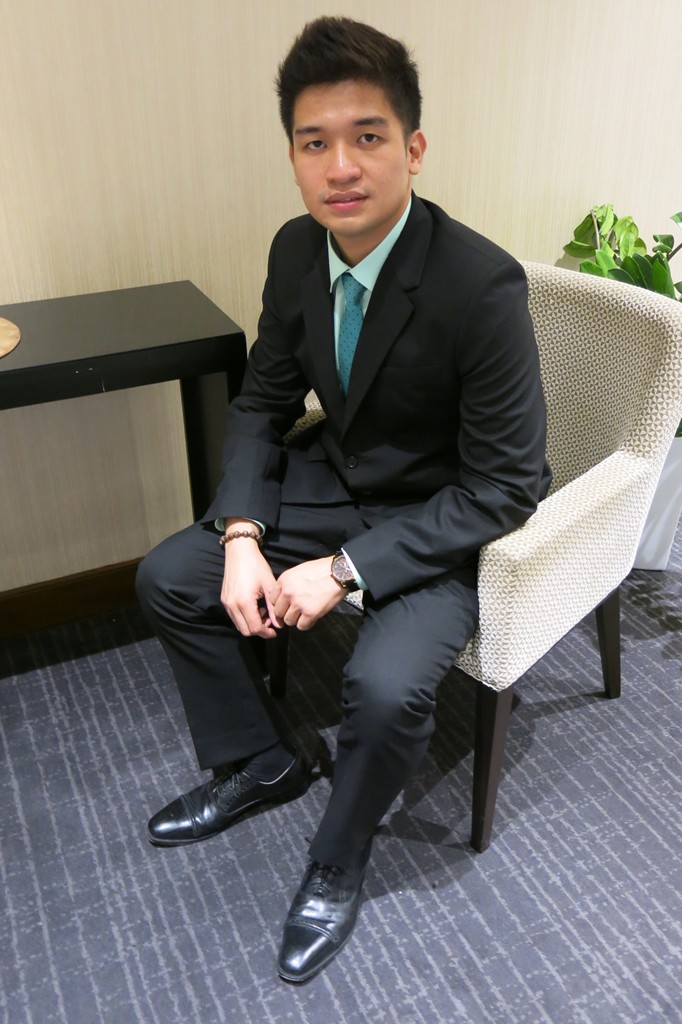 Pardon the narcissism, but I just had to post an entire gallery for those who want to see the suit in varied angles.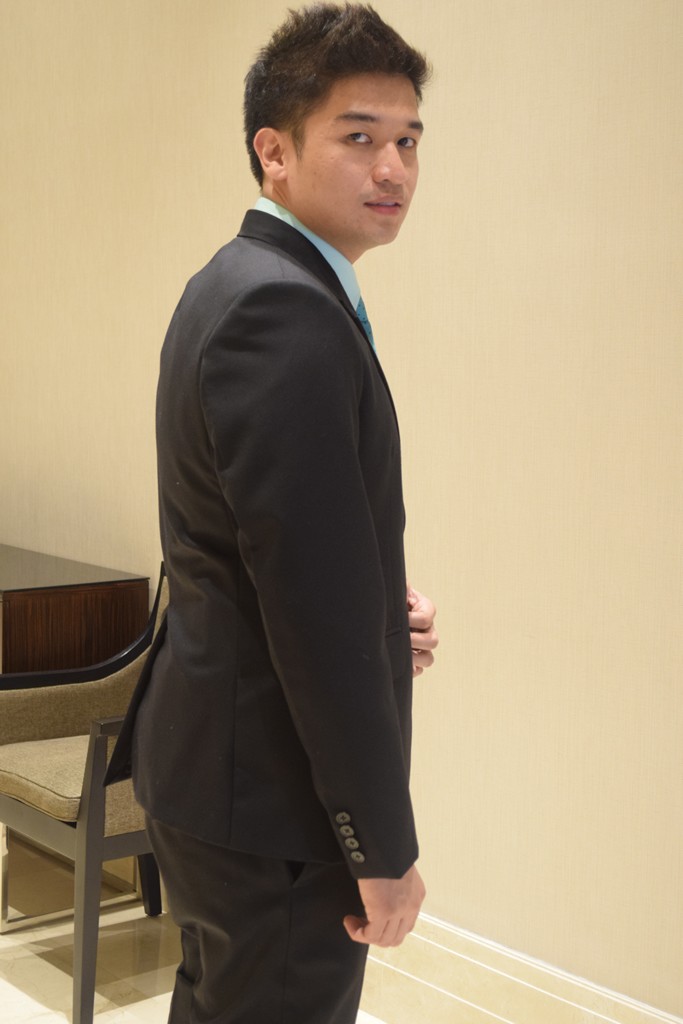 You'll also notice that I paired up the suit with my current favorite leather shoes which I featured just recently.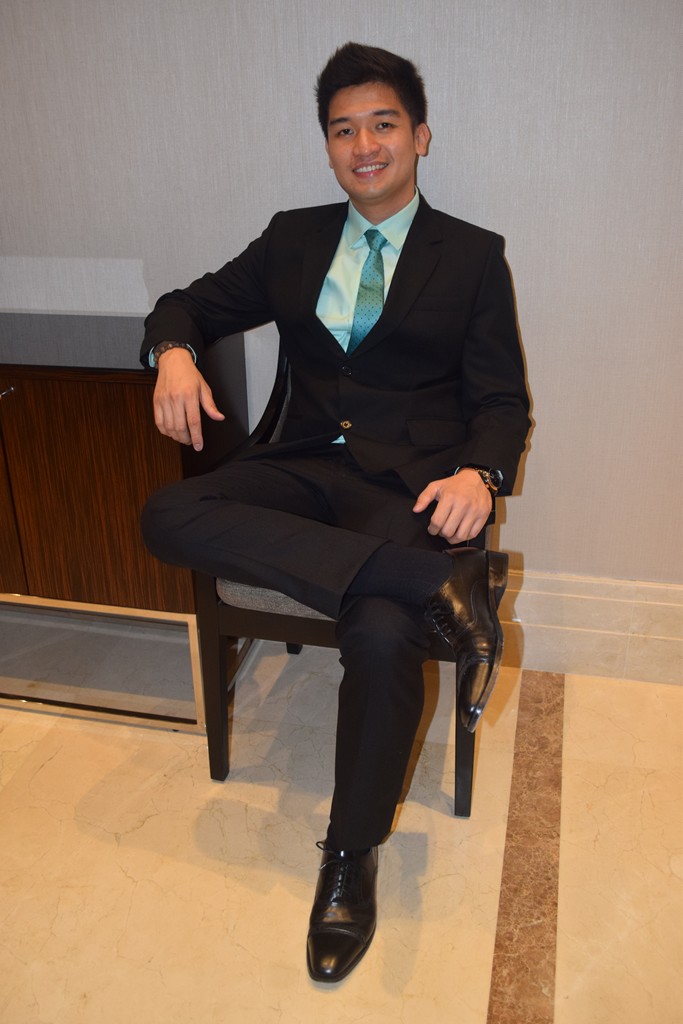 Now here are a couple more macro shots of the fabric and buttons used for the suit jacket.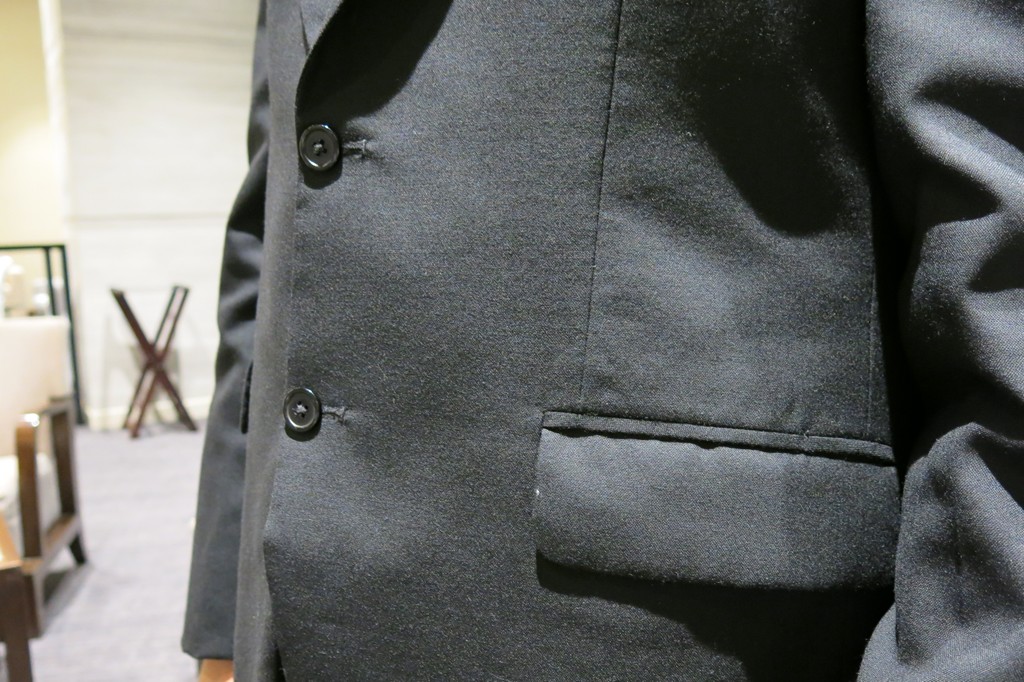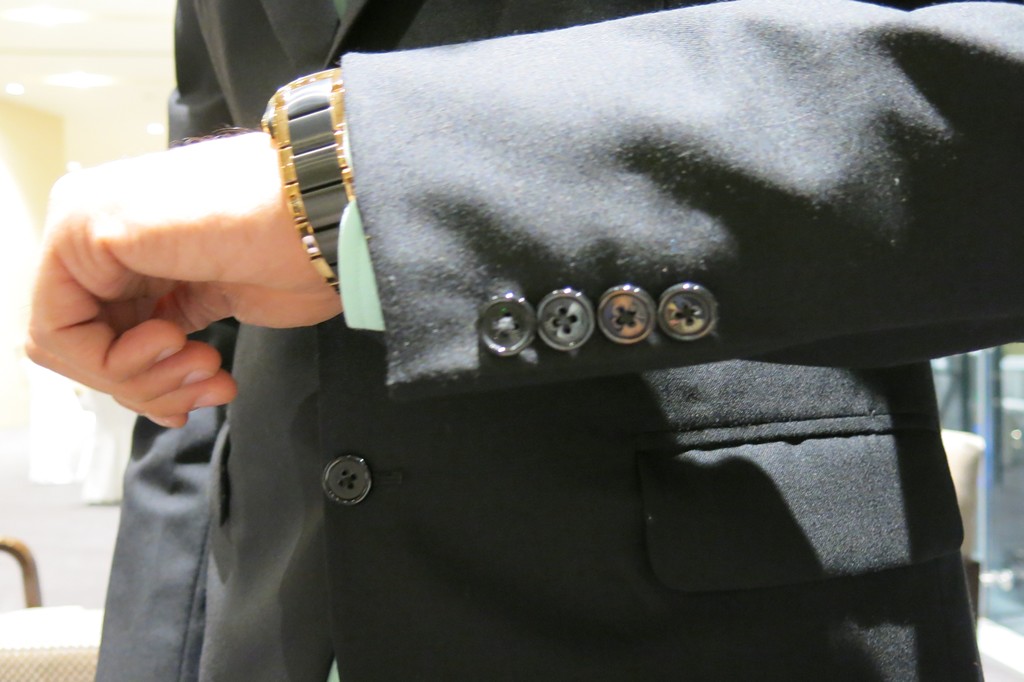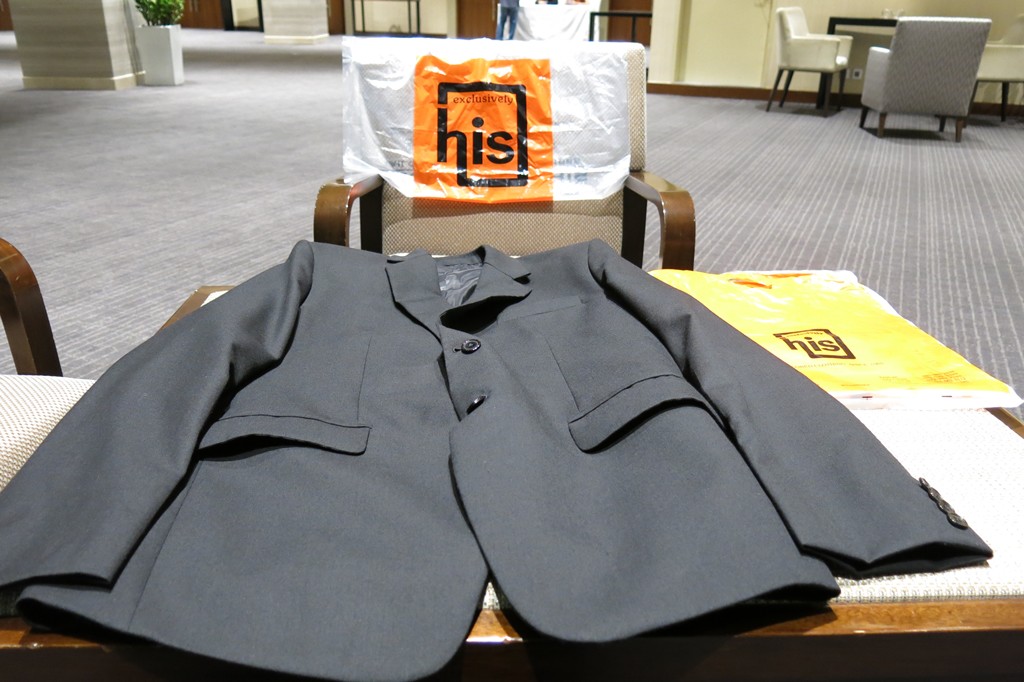 If you're planning to attend a wedding, a ball, an event or any formal gathering soon, you may want to check out Exclusively His Tailoring to have your suit done. They have been in the business for years and know exactly what they are doing. Moreover, they are priced reasonably compared to the ones that I've seen so if you haven't had a suit made just for you, then maybe now is the time.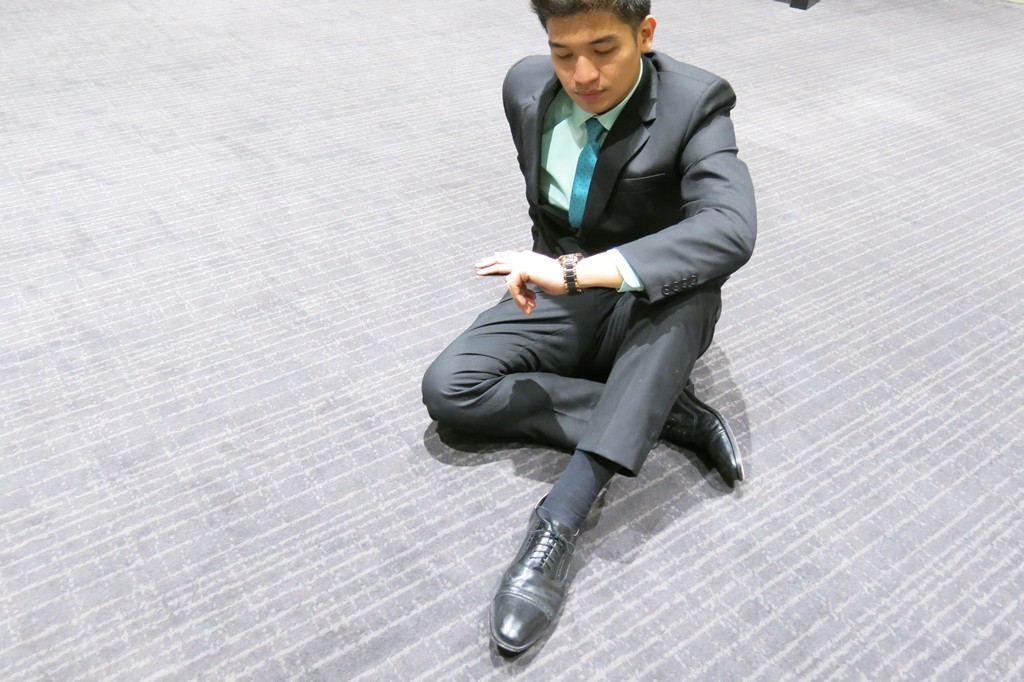 Exclusively His has branches in Shaw, P.Noval, Quezon Avenue, Alabang, Tarlac, Dagupan, Malolos, La Union and Makati  (reopening soon). Visit their website to know more about their products and services.
Get the best men's fashion tips from Pinoy Guy Guide. Subscribe your email here or follow us on Instagram for free updates.