Nobody would want to admit a bitter and harsh truth: Being single sucks when it's Valentine's Day.
Despite the fact that I am in a relationship and dating a special girl, I've had my own fair share of ups and downs whenever the month of February would come. When you are single, and you see other guys buying roses, chocolates and gifts for their girlfriends, then see the beautiful smiles on their faces, you begin to wonder if you are really happy being alone. You pause for a moment asking yourself why you haven't found the right girl yet then you realize that Valentine's Day is just another wake up call for singles to find their match, couple up and reproduce or else they die miserable.
Wait, what?
Okay, I'm kidding. Haha. That went way too far and a bit exaggerated. I understand that some people choose to be single and are damn happy about it. (Note: I was one of them until circumstances changed and I met her), but what I'm pointing out here is that, Valentine's Day is not only for couples nor is it a "single awareness day", as some people like to call it. It's for everyone: single, in a relationship, married, in a domestic partnership, loners or what not. It's a special day for you to remember and be thankful that you have friends, family and God up there who love you and care for you unconditionally.
"So if it is indeed for all, what would I do this coming Valentine's weekend?" – you ask.
Well here's what I recommend. Art appreciation. I'm not that artsy myself but my perspective changed when I discovered Pinto Art Gallery, a museum of art located in Antipolo.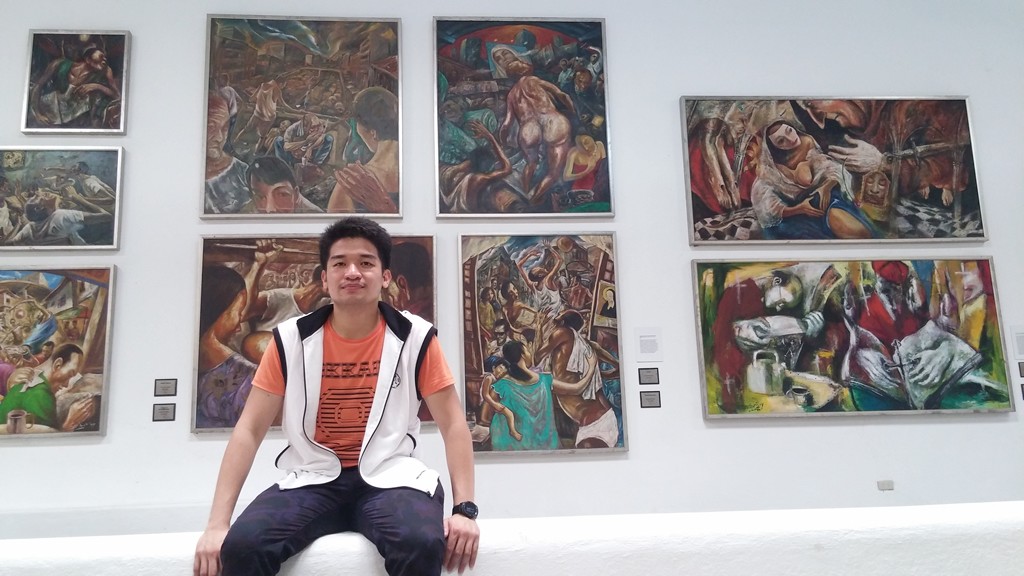 What I like about going to places like these, is that it is indifferent to your relationship status. To explain what I'm talking about, try to dine in alone at a restaurant on February 14 and you'll see what I mean. In restaurants, you'll see that everyone is paired up, aloofing singles and making them look like third wheels. But in places like Pinto Art, you'll see families, couples, group of friends, students, and even singles admiring the fine pieces of artwork. It is a neutral environment that doesn't give a sh*t whether you are with someone or not.
So on one fine weekend, my office pals and I decided to visit Pinto Art to see the works of great and upcoming Filipino artists. As we entered their first gallery, we were fascinated by the huge wall of paintings.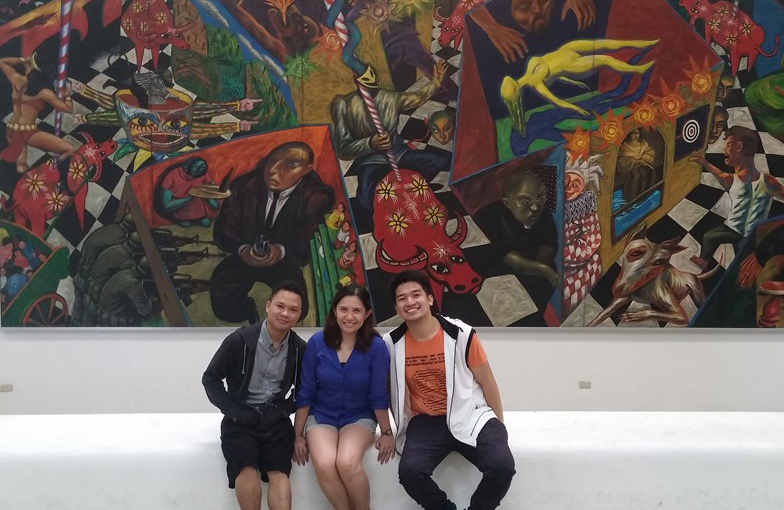 So huge that we found it really hard to fit the entire wall of painting in a single photo. Just look how big they are.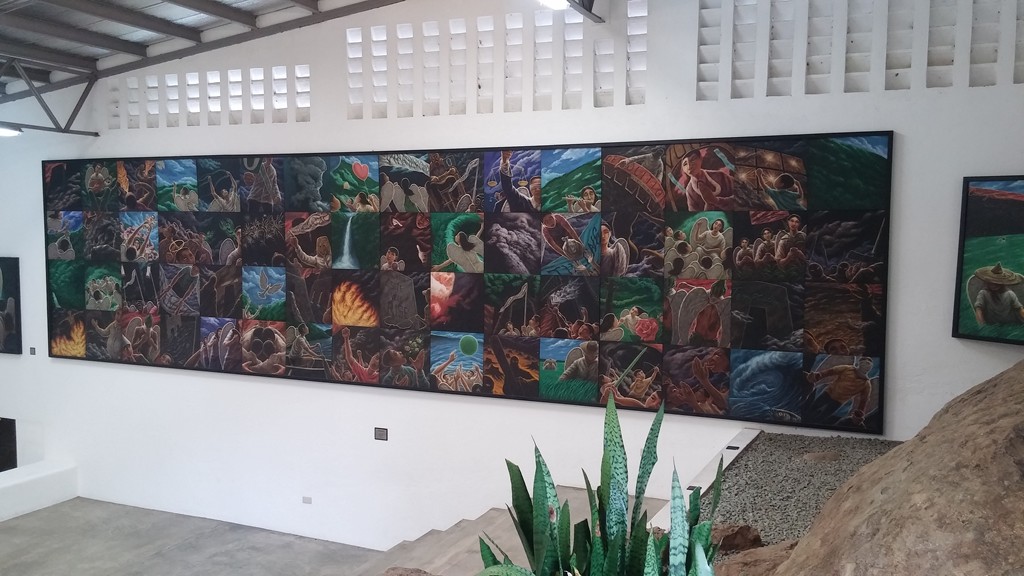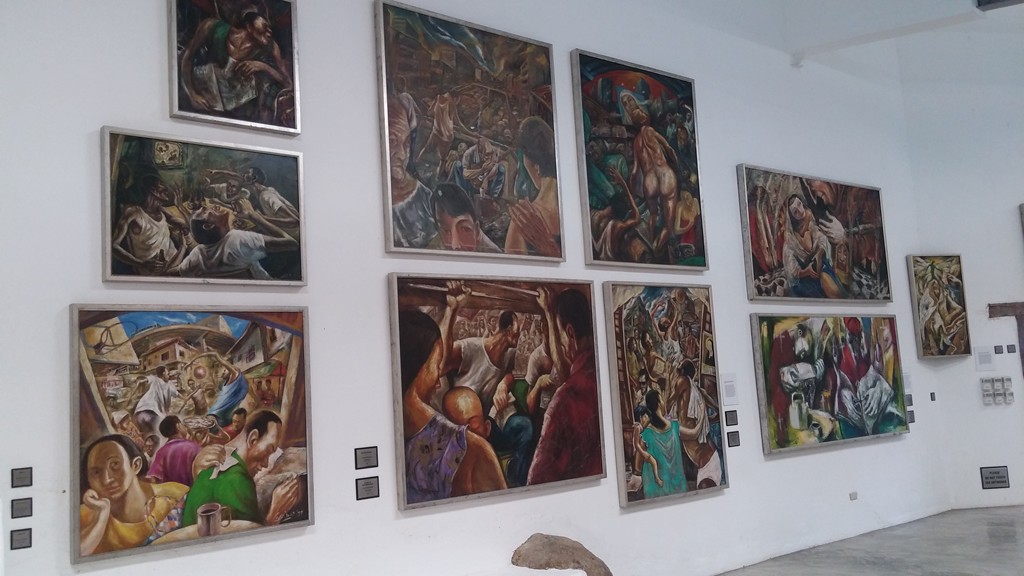 We also admired the exterior and the facade of the museum. The structures remind me of Santorini in Greece.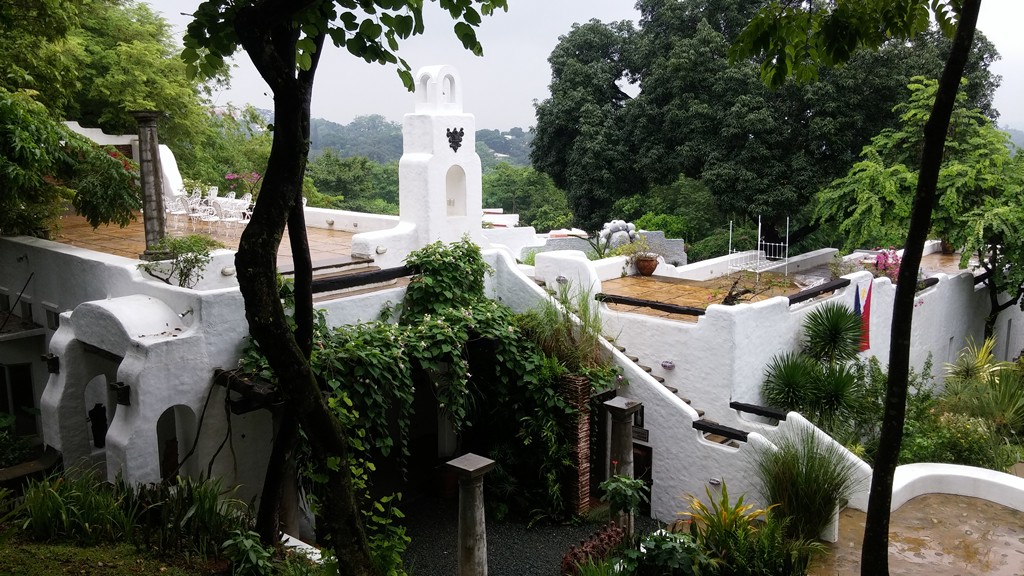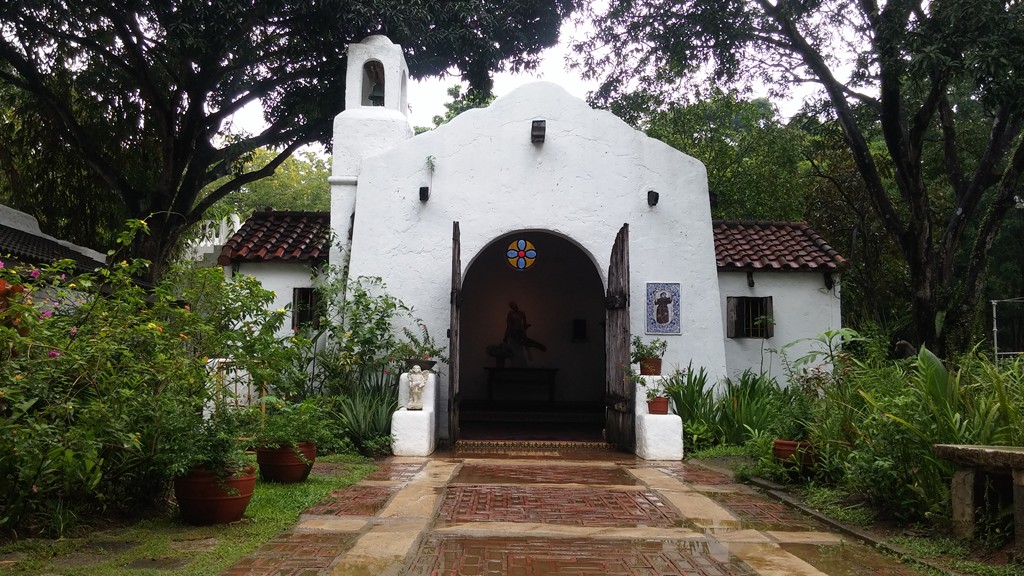 Would you have guessed that this is located here in the Philippines? I bet not.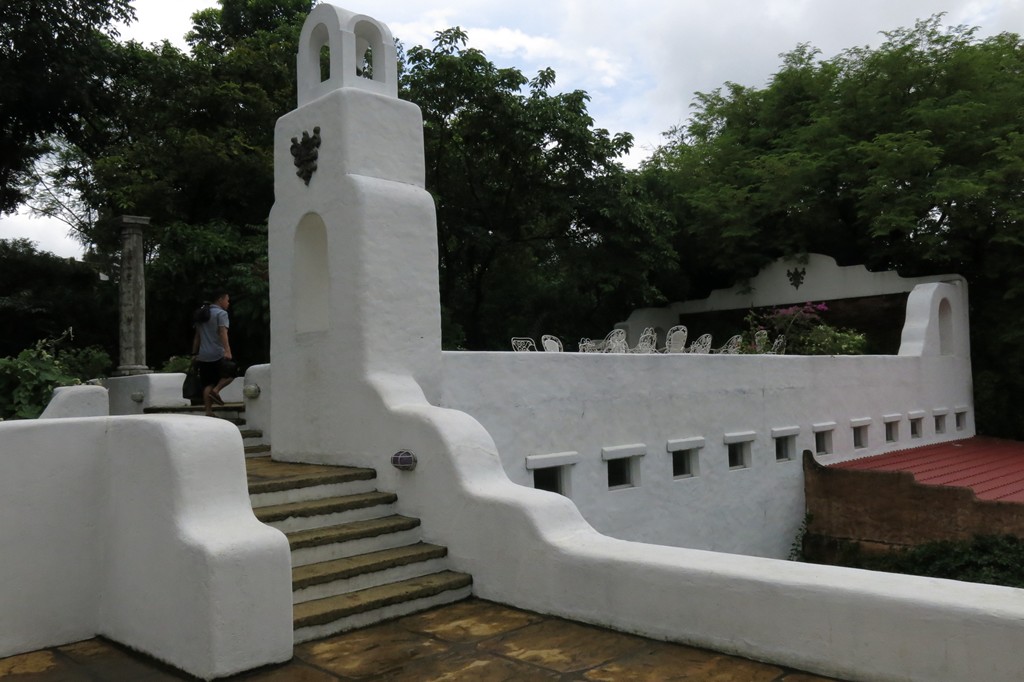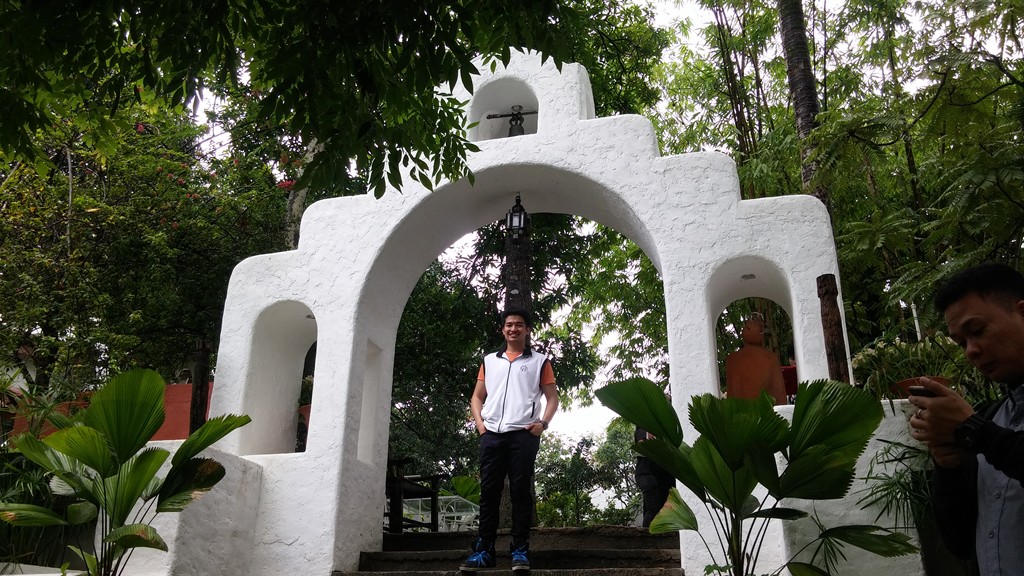 As far as I remember, there are about five or six galleries at the Pinto Art Museum, each containing a different theme of art. What we thought would take only a couple of hours to tour actually took us the whole day. At around noon, we were not even done with half of the galleries. We were starving so we decided to have lunch at their in house restaurant which served great food.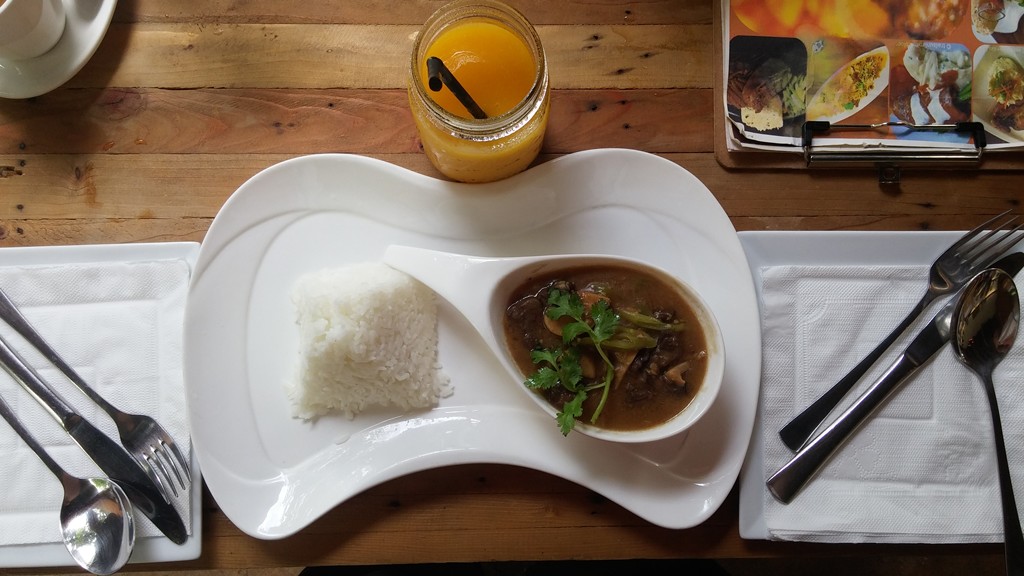 Afterwards, we continued on our way to see what more is out there. We found more paintings and yes, more sculptures outside.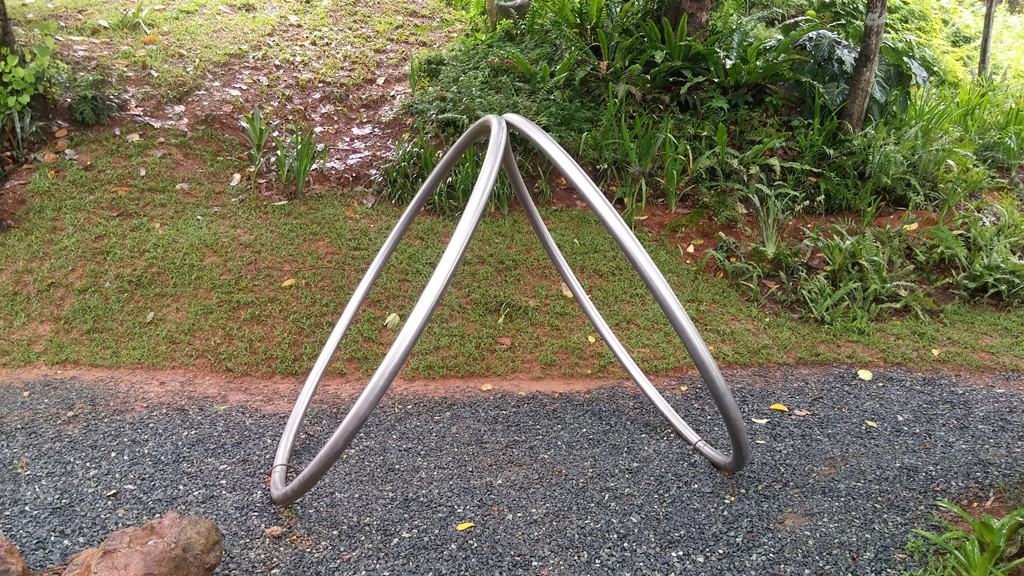 I love how the artist depicted mother nature below. Look closely. Inside her womb is a baby she is protecting. That baby represents us: humans. So meaningful.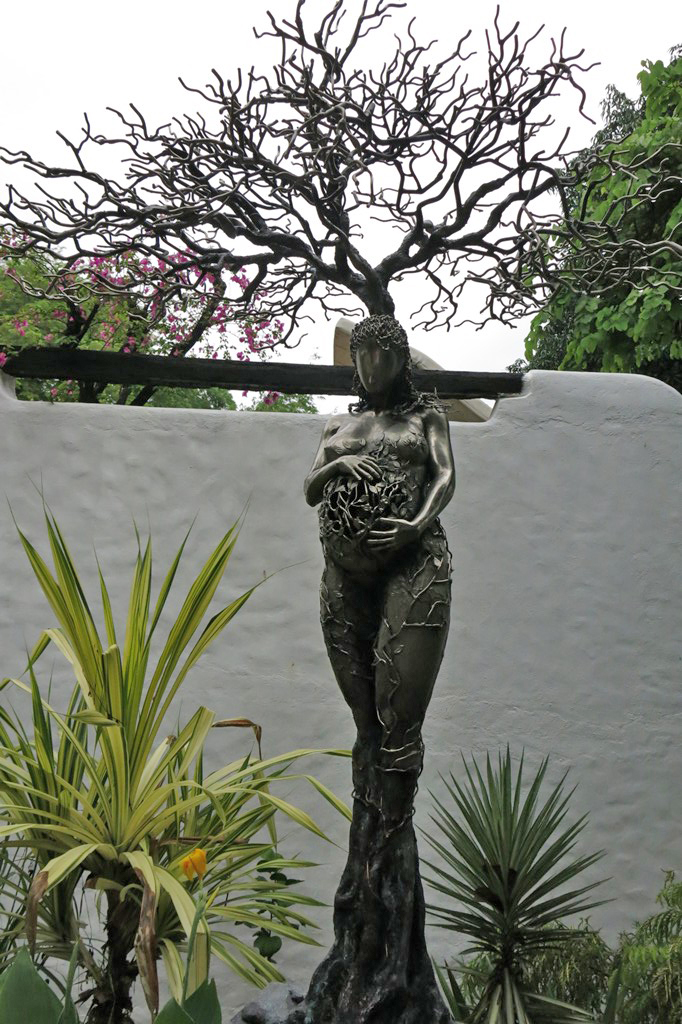 The museum even has an R18-kind of gallery where the line that separates art and porn is getting very thin. Just look at this photo. What is she doing? Haha. 

They also have a huge hall with artificially-planted bamboos. It resembles a big spa where you can sit, relax and rejuvenate to the soothing music and the sound of running water.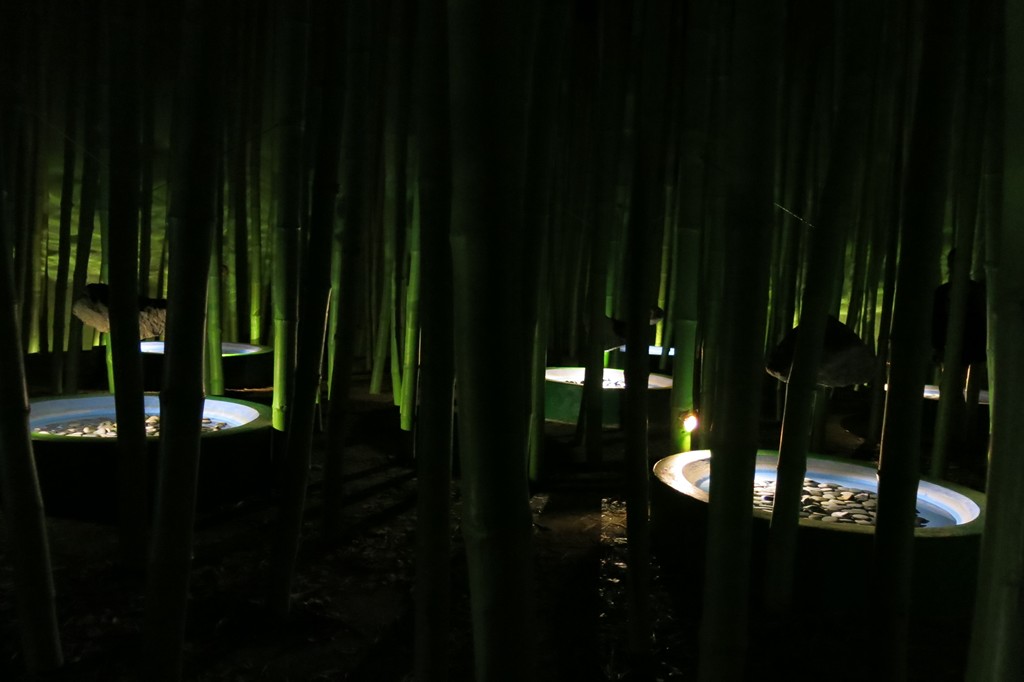 I've always thought that museums are not the type of places the youth would go to. I was wrong. I was surprised to see millennials appreciating artwork too. In fact, young people outnumber the old during our visit at the Pinto Art Museum.
And if you happen to be single, who knows you might just bump into the girl of your dreams while both of you are staring at the same piece of abstract painting like this one down below.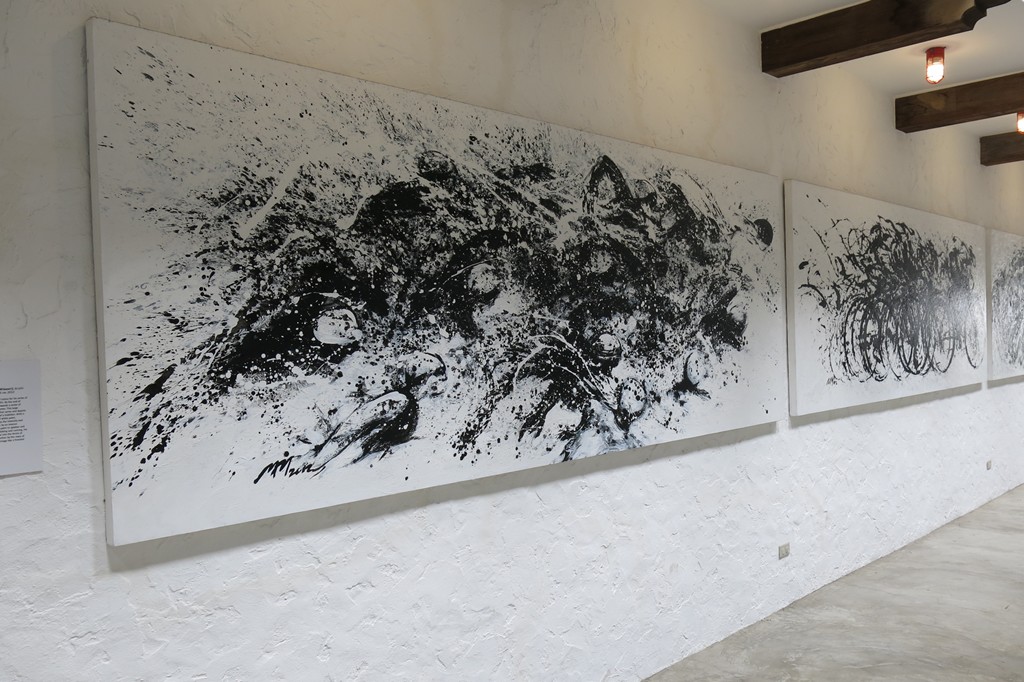 But perhaps, one of the finest pieces and my personal favorite among all the artwork there at Pinto Art is this couple which are made of twisted wires.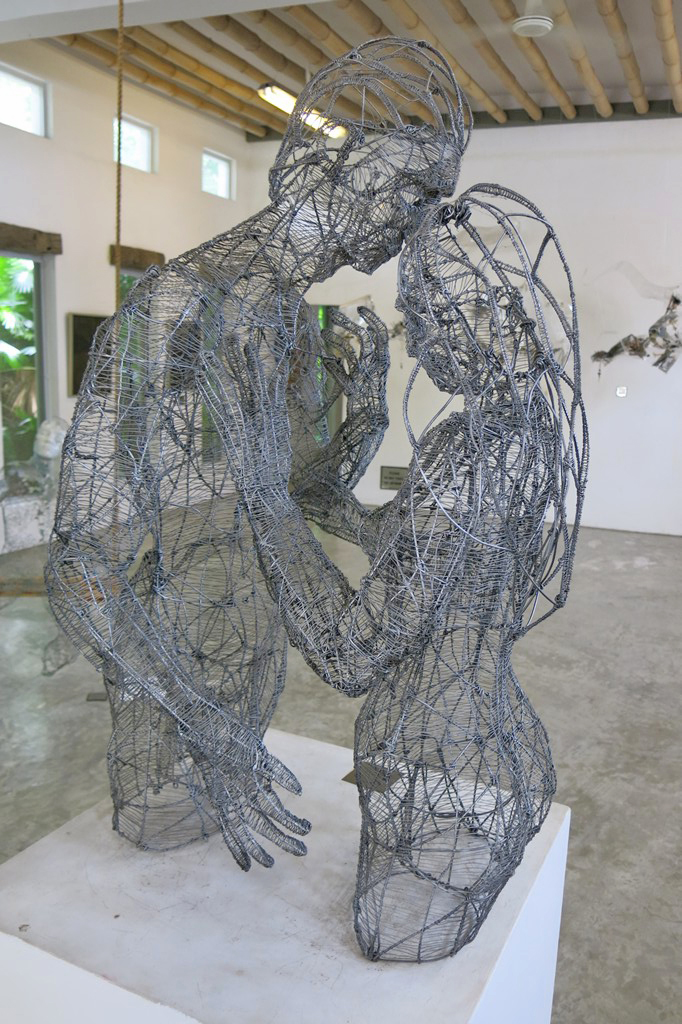 Beautifully crafted, isn't it? It reminds me of the movie Pompeii, a true story where thousands of people were buried by ashes when Mount Vesuvius in Italy erupted. And what's interesting about that story is that when the remains of these ancient people were uncovered by archaeologists centuries later, they found bodies of couples which were perfectly intact and were still hugging each other the moment they got wiped out and buried alive by volcanic material. They got preserved embracing each other for eternity, just like the sculpture above.
  *   *   *   *
The entrance fee to Pinto Art Museum is only 180 Pesos and they are open on weekends. It's a fascinating place to spend the Valentine's Day weekend so if you have no plans nor dates yet, then you know where to go and what to do.
Talk more about good places to date and to meet women. Join the PGG Men's Forums for free.