Dressing up for formal occasions can be tricky, especially when you are required to come in a two or three-piece suit. When you aren't sure what to wear and how other attendees would dress up and show up at a business setting, your safest bet would be to blend in by wearing a classic black suit like the one which I featured here before. You couldn't possibly go wrong with it.
Things are a bit different though for certain occasions like proms, balls and weddings. During these types of events, your primary goal is not necessarily to blend in, but more of to stand out. These are the occasions where the most important thing for you is to look more edgy and more fashion-forward than everybody else.
In times like these, my go to suit is one which has a modern look – one in which the suit jacket has a different and contrasting color with its pair of trousers. I'm talking about a suit like this one which Exclusively His made for me.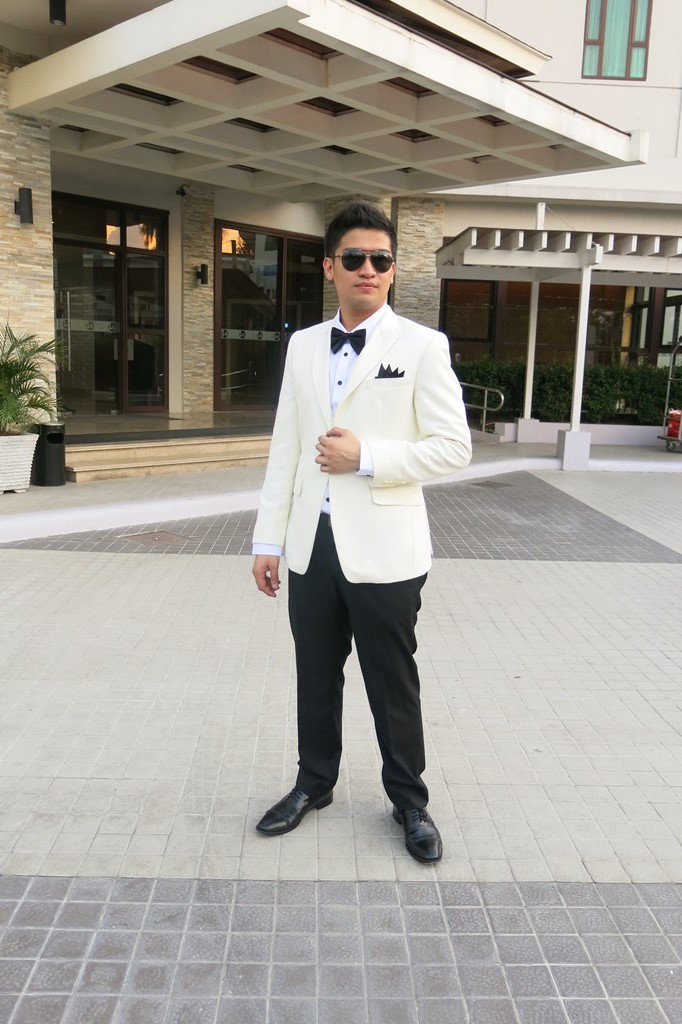 My inspiration for this kind of suit is Star Magic Ball, an annual cotillion where the biggest stars of local TV station ABS-CBN would dress in style wearing the latest collection of the country's top designers. At the most recent Star Magic Ball, I got hooked to the black and white combination of the top and the bottom that a number of actors wore, so I asked my tailor at Exclusively His to make a suit for me that incorporates these two colors.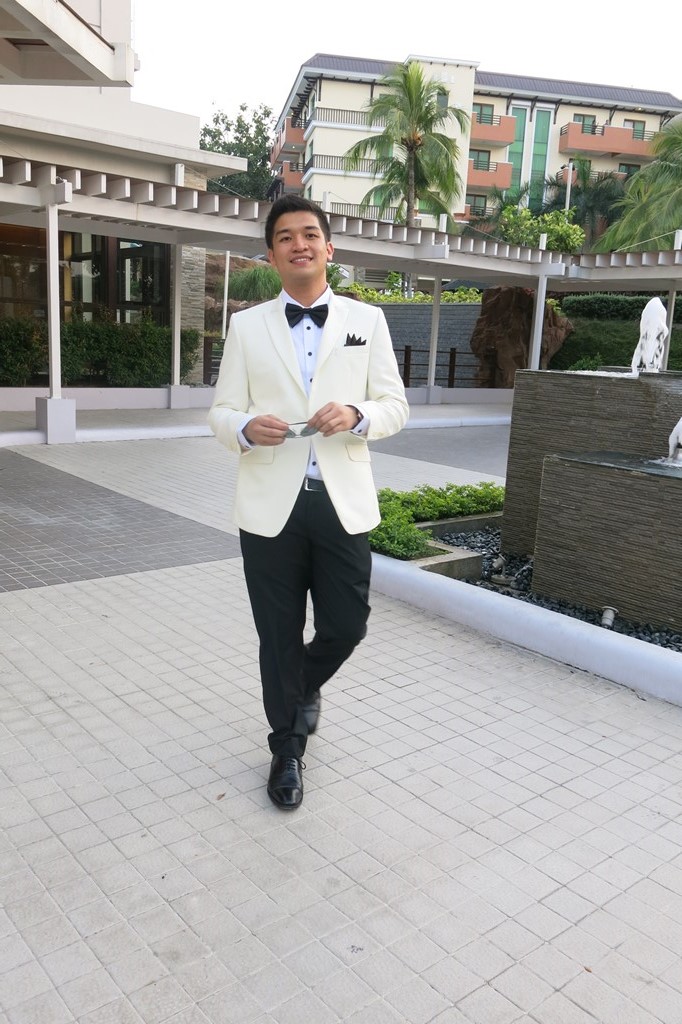 For this look, I didn't want a snowy white suit jacket, so I chose a cream-colored suit jacket for me and paired it with a midnight black pair of dress pants.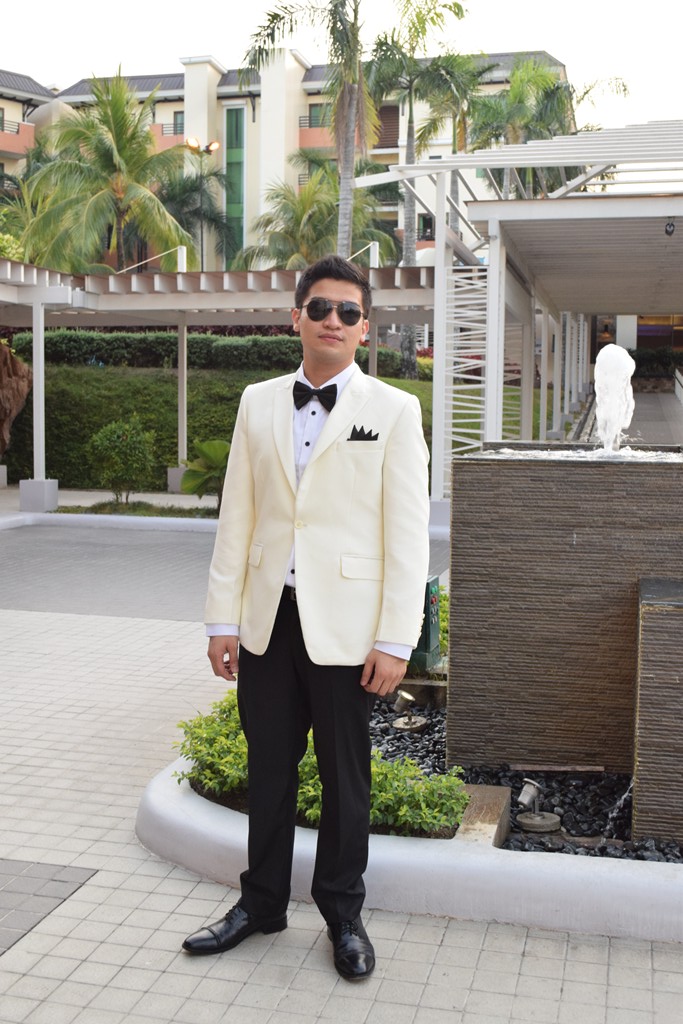 I wanted to match the cream-colored suit jacket with another white-shaded dress shirt. But to make sure that the suit jacket can be easily distinguished from the inner dress shirt, I picked a snowy white long-sleeves with black buttons. As you'll see here, the contrast between the different parts of the attire is very pleasing to the eyes.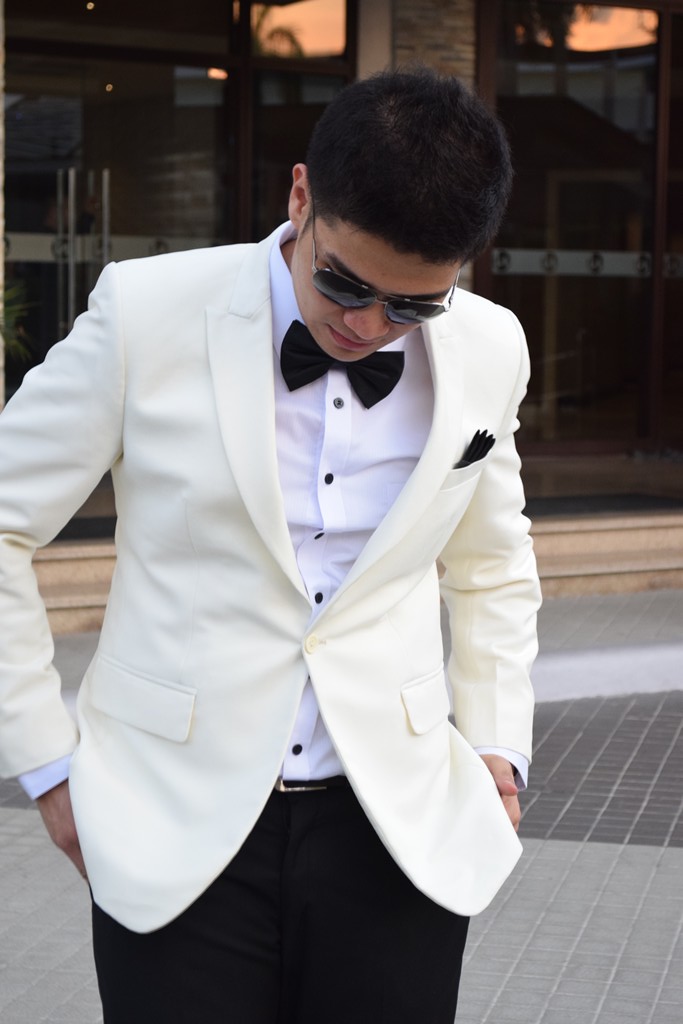 The next thing I had to do was to accessorize. I was picking between a necktie or a bow tie (which you've probably seen me ask readers here on Facebook) and based from what I've seen, a bow tie perfectly matches the suit.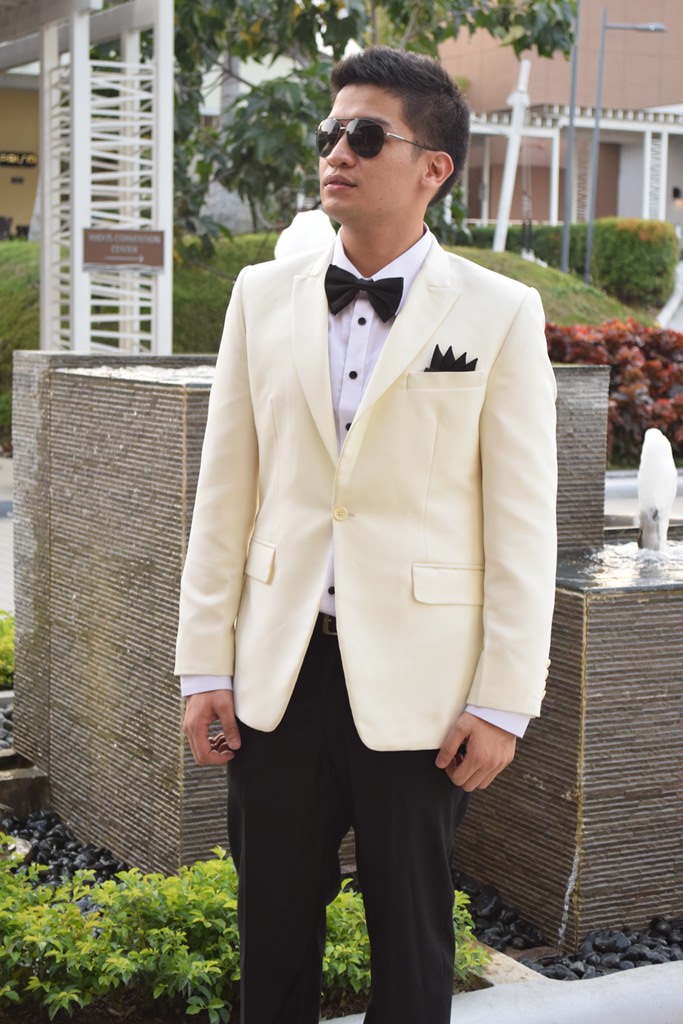 I also bought myself a pocket square (the handkerchief-like insert on my left chest) to break the monotony and breathe life into the whole ensemble. That, along with a black pair of sunglasses puts the suit to a whole new level.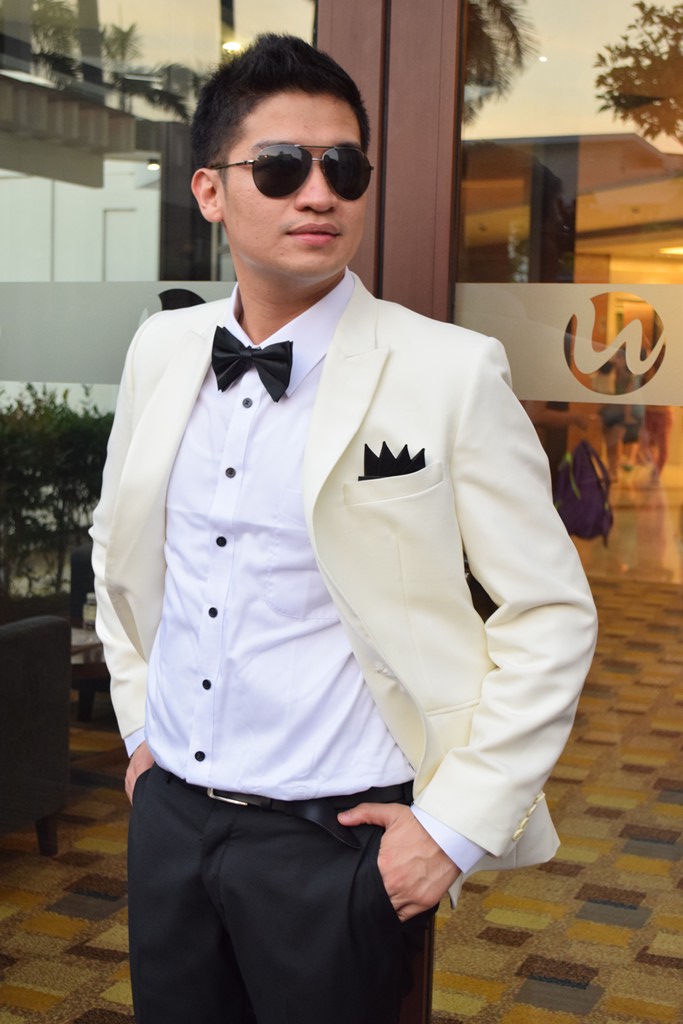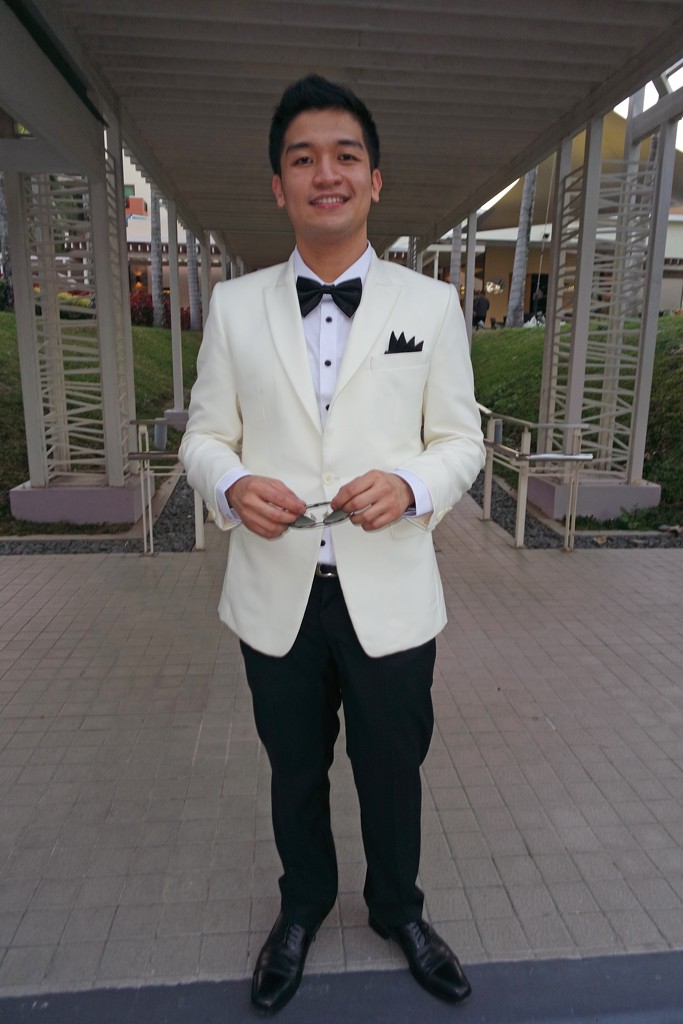 Exclusively His suggested a one button suit with slim lapels. As you'll see here, a single button holds the left and right parts of the suit together.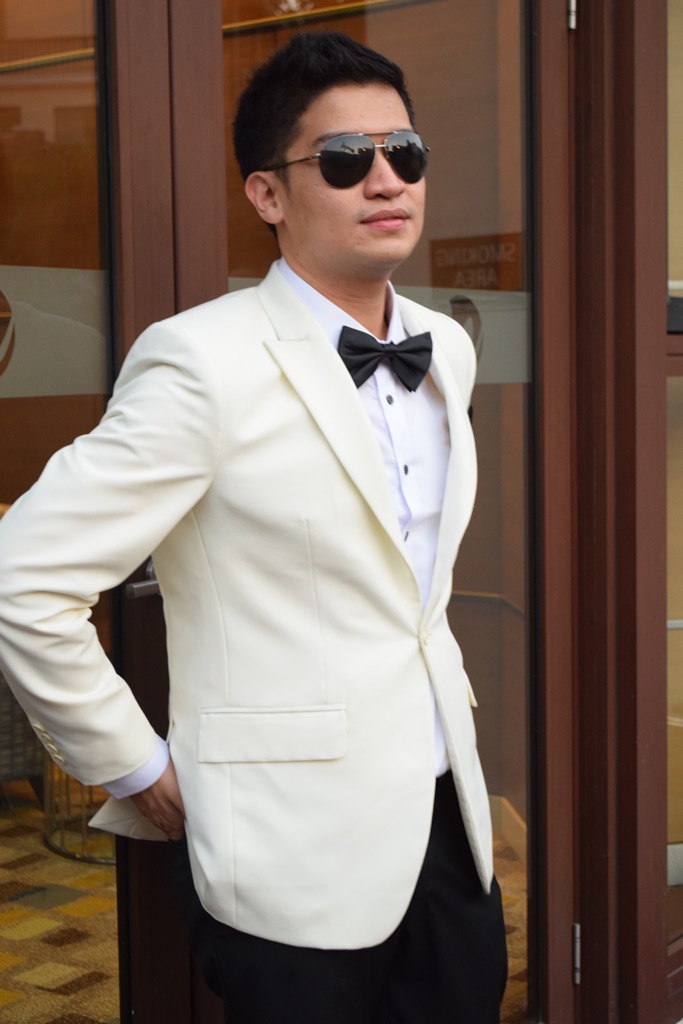 You unfasten the button of the suit jacket when you'd like to sit down and would want to feel more comfortable. For my pair of shoes, I picked my all-time favorite Oxford shoes from Bristol.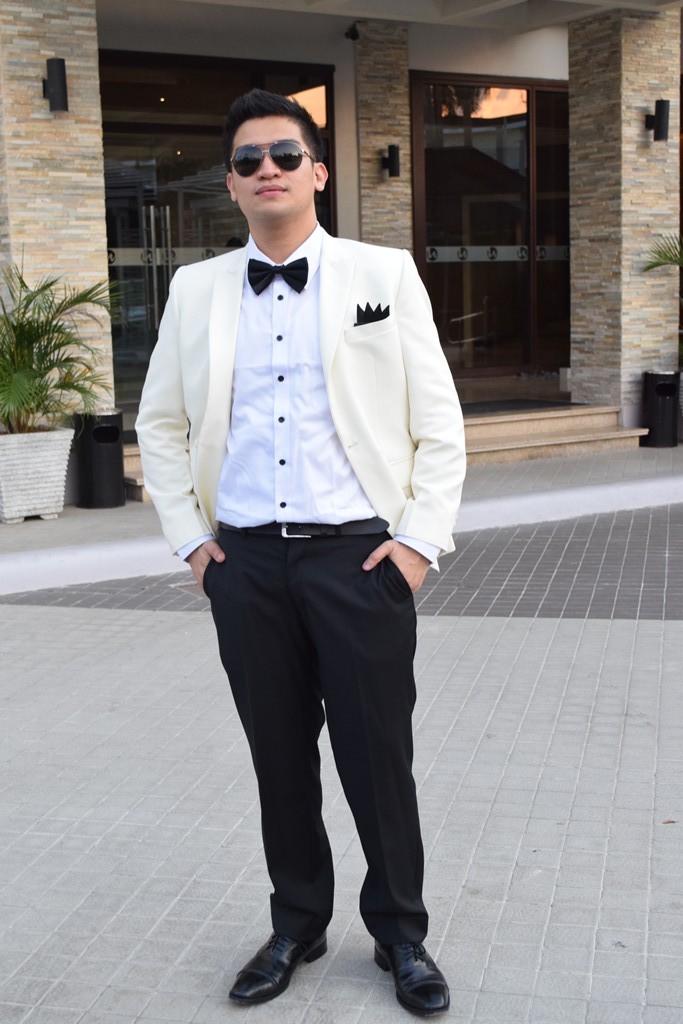 Unlike classic suits which are very strict when it comes to do's and don'ts and are bounded by all sorts of formal dressing rules, modern suits are a bit more relaxed and often pushes the limits of styling.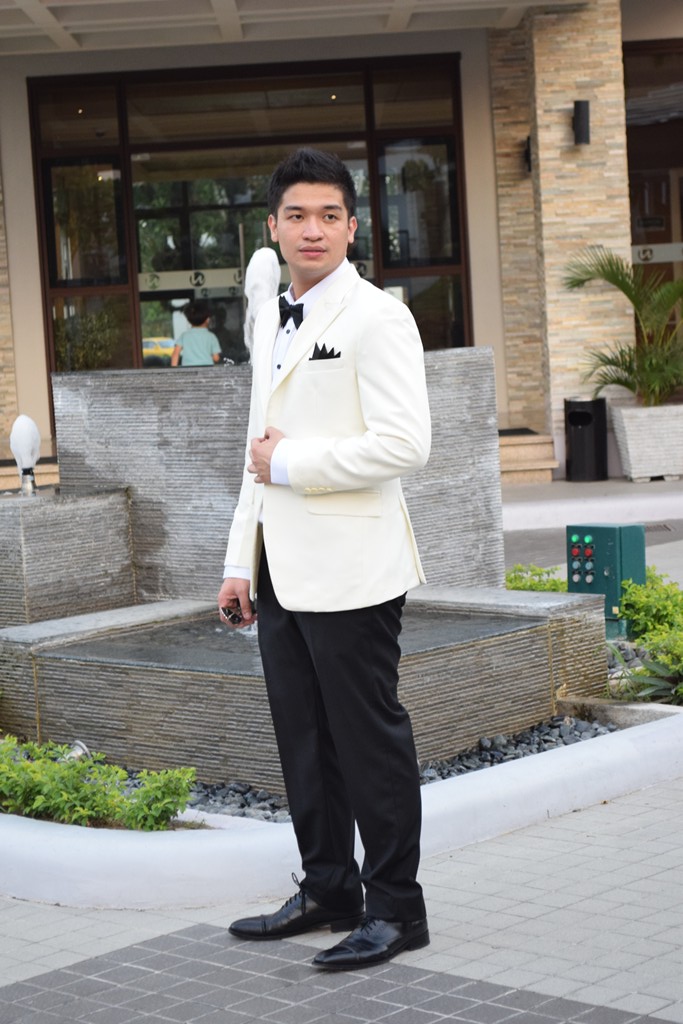 Classic suits are often cut for a regular fit, but modern suits like this one follows the trend of slim fit and is more edgy when it comes to combining colors. If you want to dress to impress at your upcoming wedding, prom or graduation ball, this modern suit from Exclusively His will make you stand out.
Disclosure: This men's fashion feature is a collaboration between Pinoy Guy Guide and Exclusively His Tailoring. 
Get the best men's fashion tips from Pinoy Guy Guide. Follow PGG on Instagram to get a sneak peek on what's coming up next on menswear.