Remember the good old times when cellphones had interchangeable casings? It all started with Nokia where each day it would feel like you have a brand new phone by just changing your phone's housing. So instead of buying a new mobile phone, most of us, at the time, would buy cheap express phone covers that would match what we were wearing. It was a magic trick that fooled most of our friends into thinking that we switch phones as often as we change our outfits.
I certainly miss those days.
But I tell you this. It seems that the good old days of interchangeable accessories are back. Well not on phones as you might expect, but on men's watches, similar to what I discovered with this cool classic men's watch from Brathwait.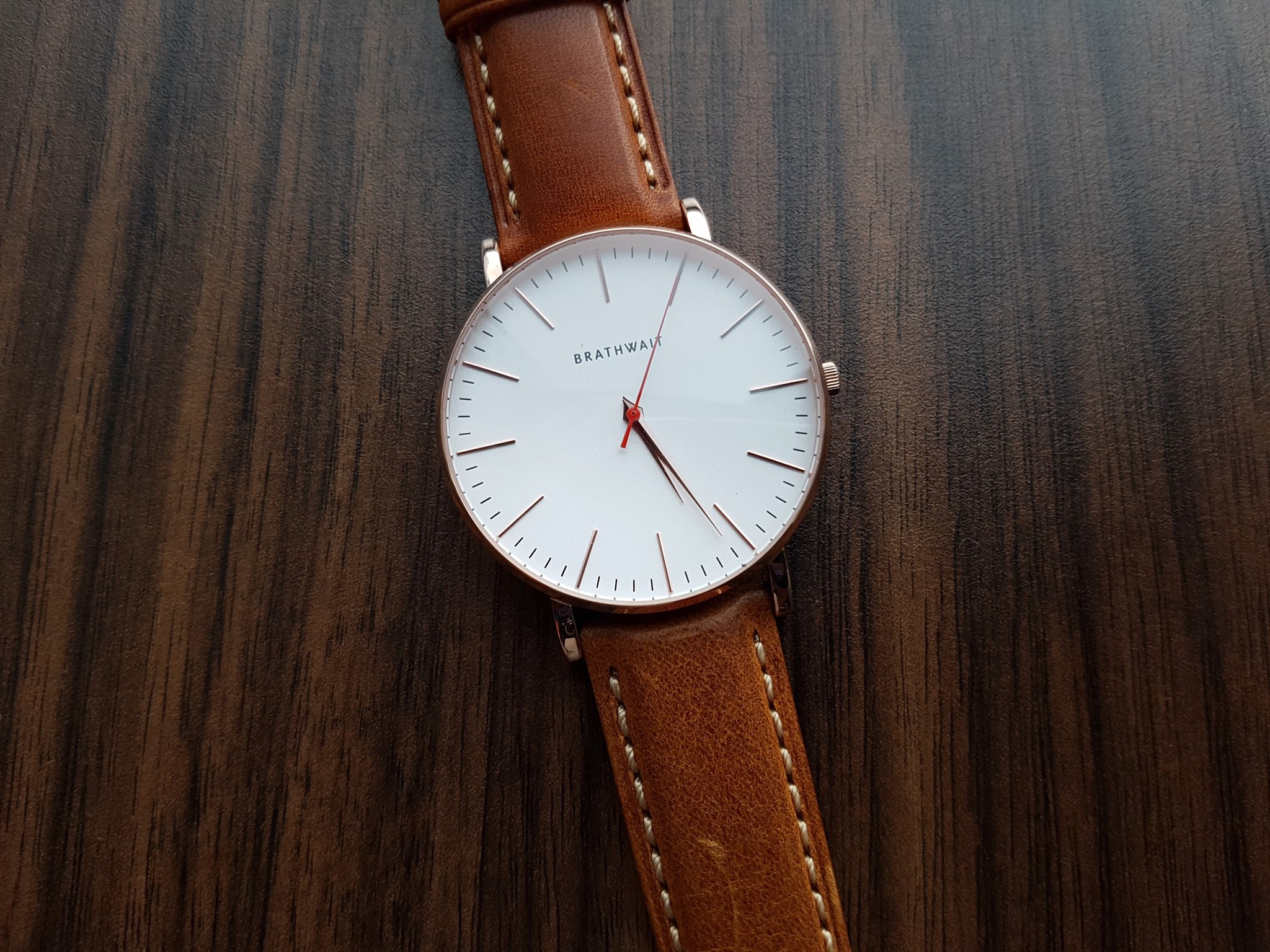 If you recall, I first featured this classic men's watch back in October where it was photographed with its original genuine brown leather strap.
In that post, I described how I liked Brathwait's craftmanship in their timepieces. Their minimalist take on men's watches brings something fresh and something unique to men's fashion.
And best of all? The straps are easily interchangeable. Just pinch the pin from the lug hole and you can go from this formal leather strap: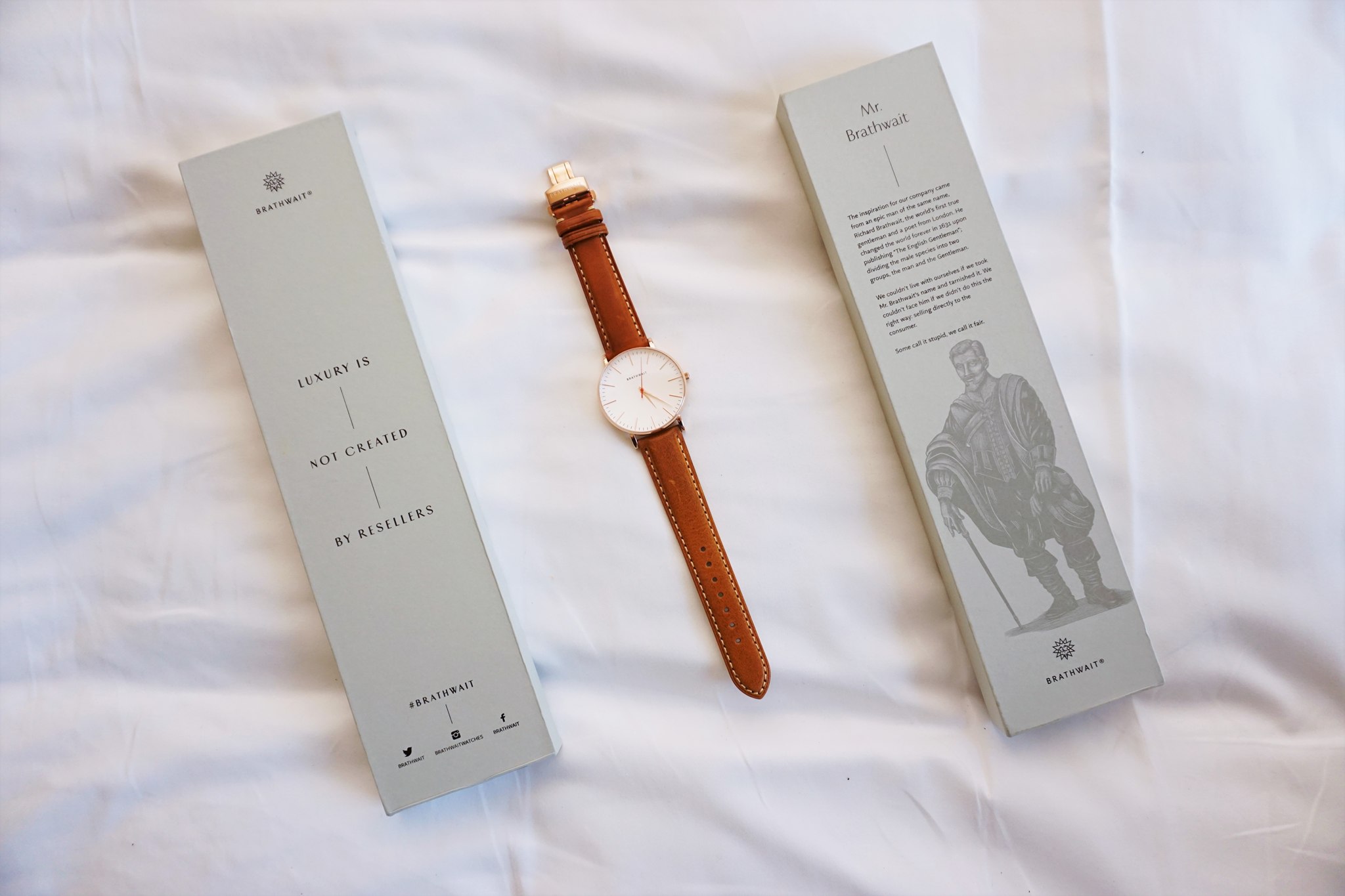 To a more youthful and preppy-looking NATO strap.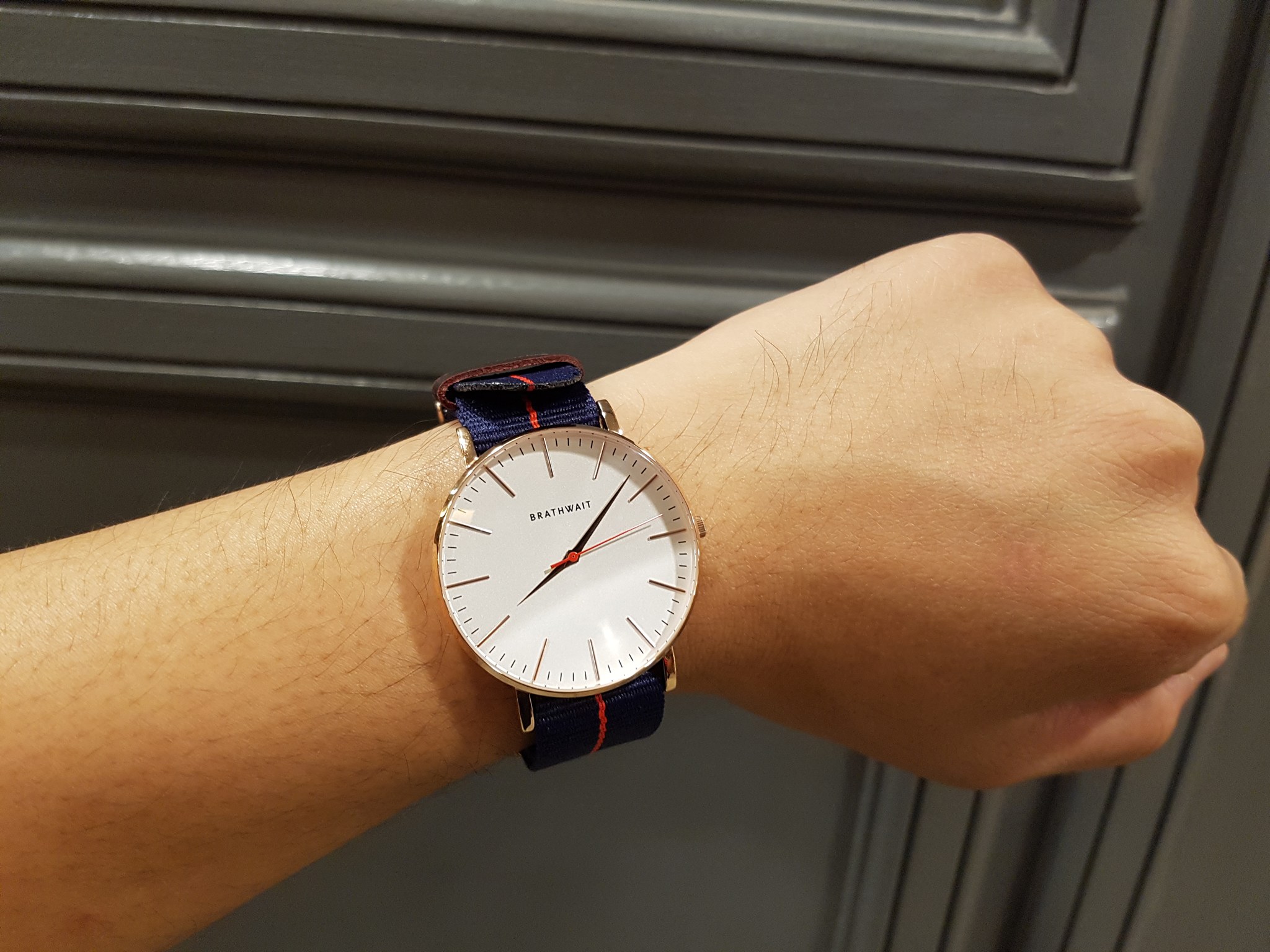 NATO straps were originally used by the military and in the last couple of years, made it mainstream in the wrists of guys who want to step up their style.
What I like about NATO straps is that they come in a variety of vibrant colors and you can easily change your watch strap on your own to match the color of your outfit.
Here are some of the NATO straps which you can get from Brathwait.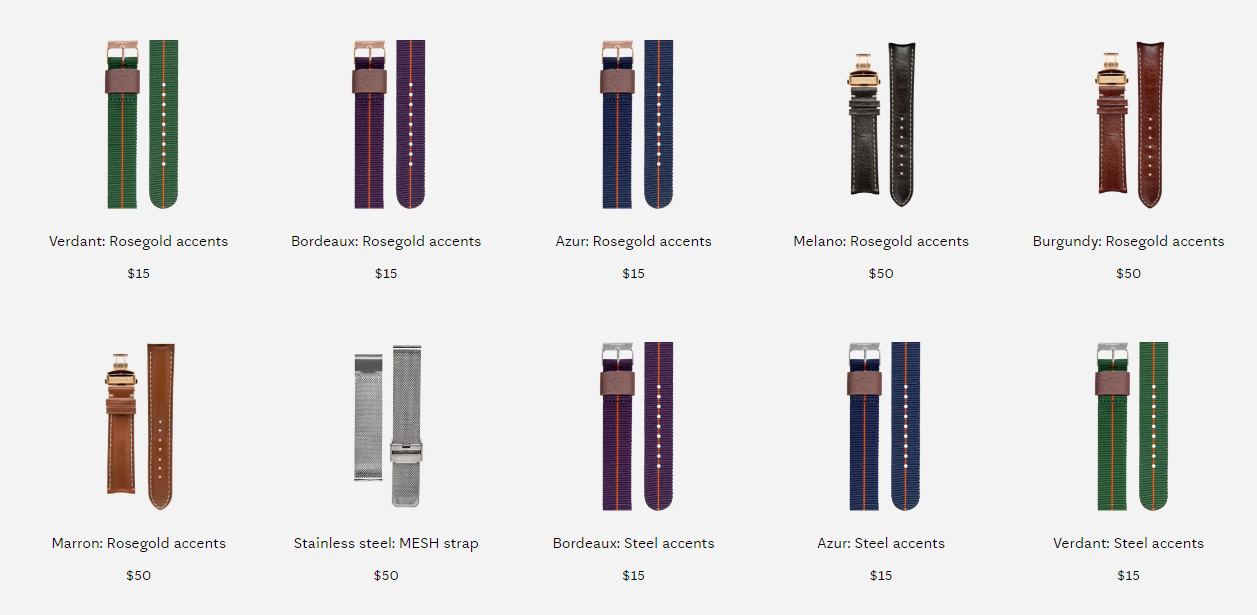 Among the straps available on their website, I specifically handpicked this Azur strap below because it perfectly matches the rose gold accents of my Brathwait Classic Slim Watch.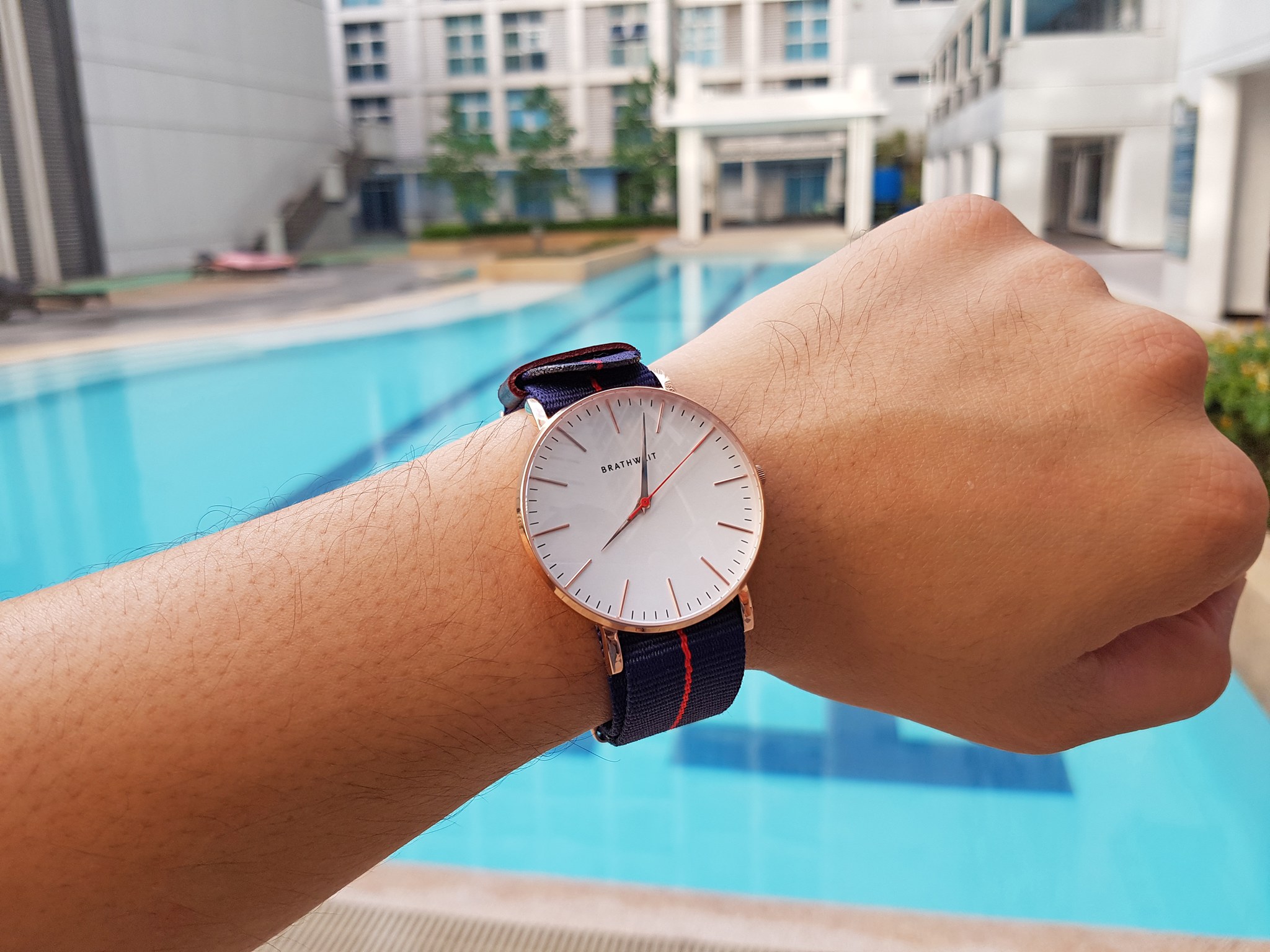 Preppy, isn't it? The strap cost me only 15 USD! With these NATO straps, I'm pretty sure that you'll be changing your watch strap as often as you change your clothes.
About Brathwait Watches
Brathwait was named after the English man and poet Richard Brathwait, who, back in his day, authored the book "The Complete Guide to the English Gentleman."
So why name the watch after him?
Brathwait (the watch company) draws inspiration from Richard Brathwait (the poet) by applying to their watchmaking the same honest and ethical code of conduct found in the author's book. As you will see from their story here, Brathwait (the watch company) manufactures watches using similar material and processes as other $500 to $3000 watch brands, but they sell them to their customers fairly at a fraction of the cost.
Today, Brathwait prides itself in making stylish, elegant and minimalist watches for the modern gentleman.
Find out more about Brathwait watches, NATO straps and other men's accessories on their website here.