Happy New Year!
So how is 2017 treating you so far? I hope that everything is going pretty well for you.
As for me, I'm busy as a bee. Ever since tying the knot last December, my schedule has become more hectic than ever. That's because I need to balance my time for work, family, friends, wife and of course, blogging.
Juggling all that stuff is no easy task. I have to manage my time and maximize my productivity wherever I go. In order to make that possible, I have to bring my gadgets with me everywhere so that I could work on something worthwhile during breaks or during waiting times.
And one bag that helps me carry my most essential gadgets and assist me in my productivity is STM Prime 13-inch Laptop Backpack.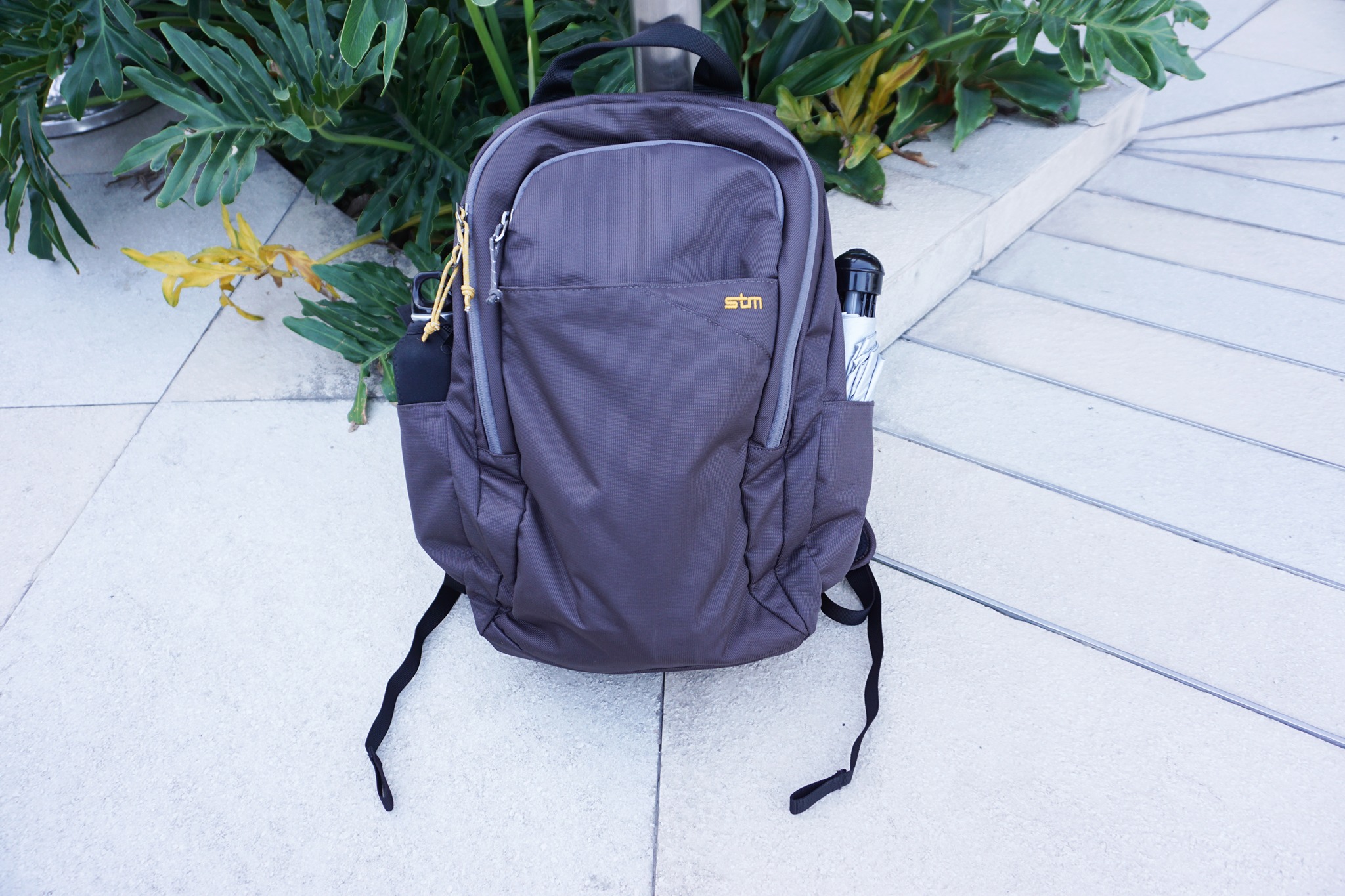 Unlike the previous STM bags we featured, this one right here is a smaller and more compact one which has pockets dedicated solely to gadgets.
Its fabric is made of water-resistant material, thereby protecting your gadgets from the rain.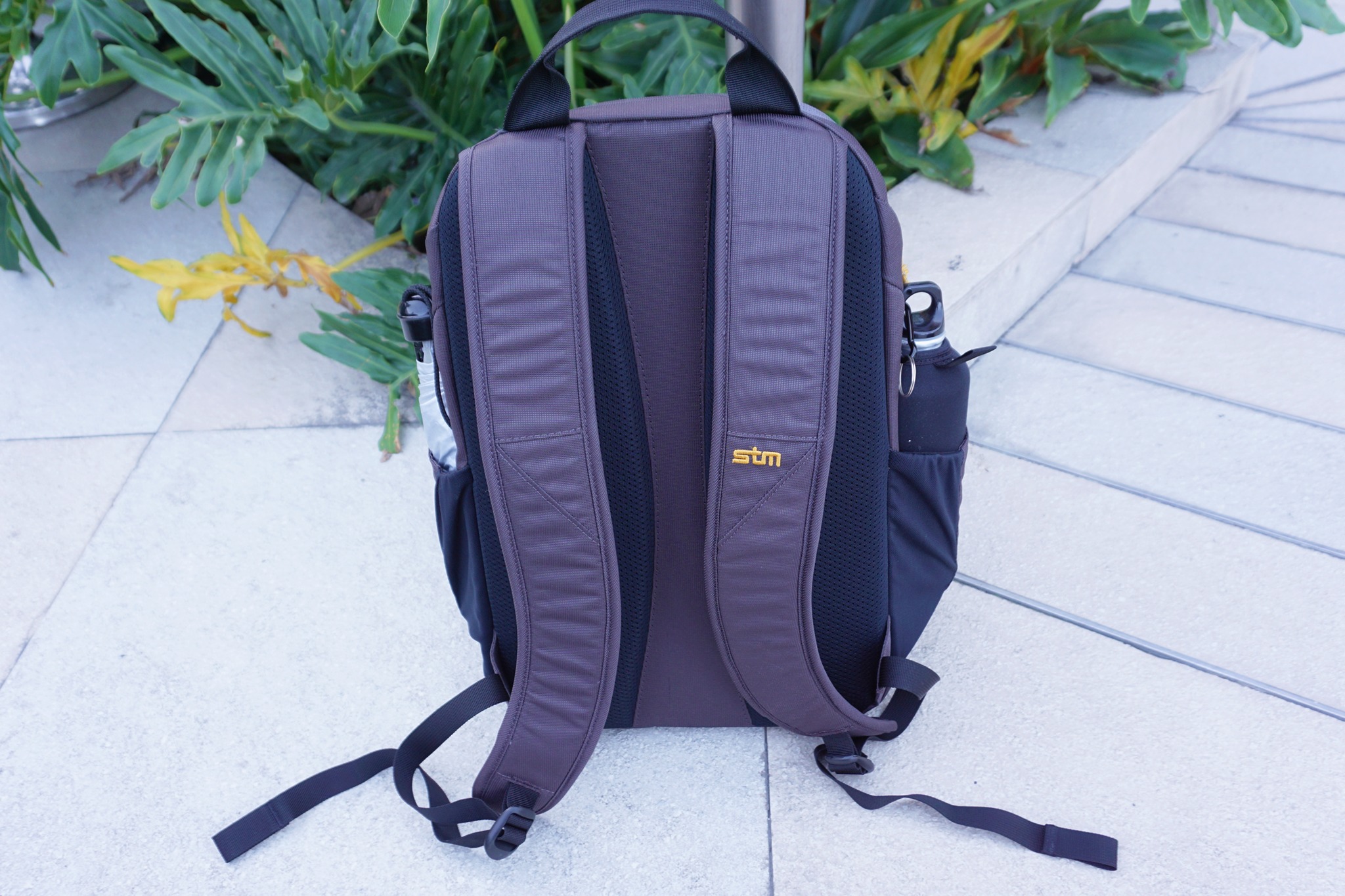 It has a front overflow pocket where I usually slip in my laptop's charger or sometimes a small book.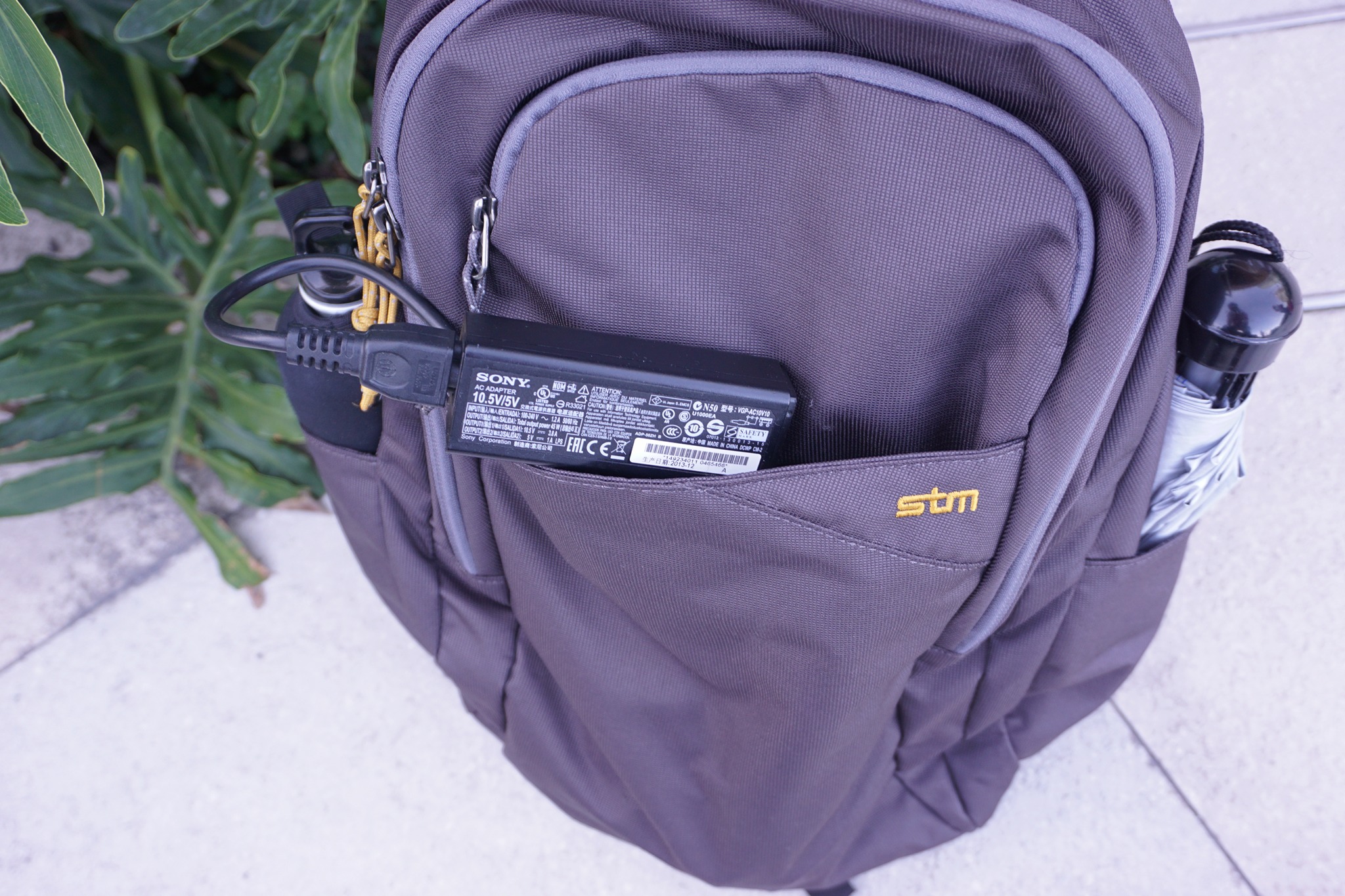 The bag also has a small top pocket where I usually place some of my frequently-used identification cards, pens and a couple of keys.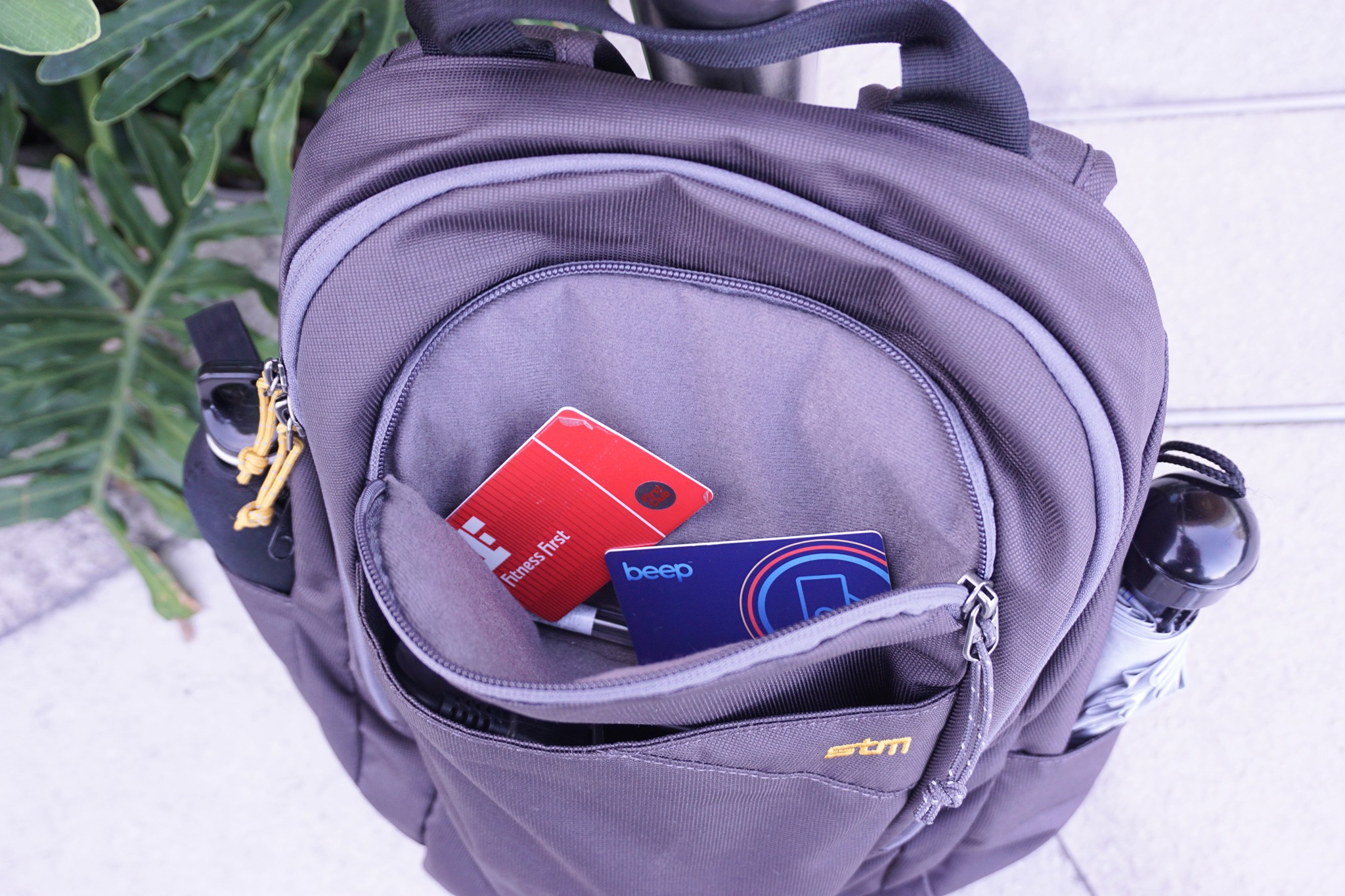 Inside my bag, you will see that I have a couple of reading materials. One is Contiki's tour guide to Europe which often leaves me daydreaming. LOL. And the other is The BRO Code, a New York Times Bestseller and one which I strongly suggest that you read because it is quite entertaining.
Now in the bag's small inner pocket is where I place my perfume bottle from Salvatore Ferragamo as you'll spot down below.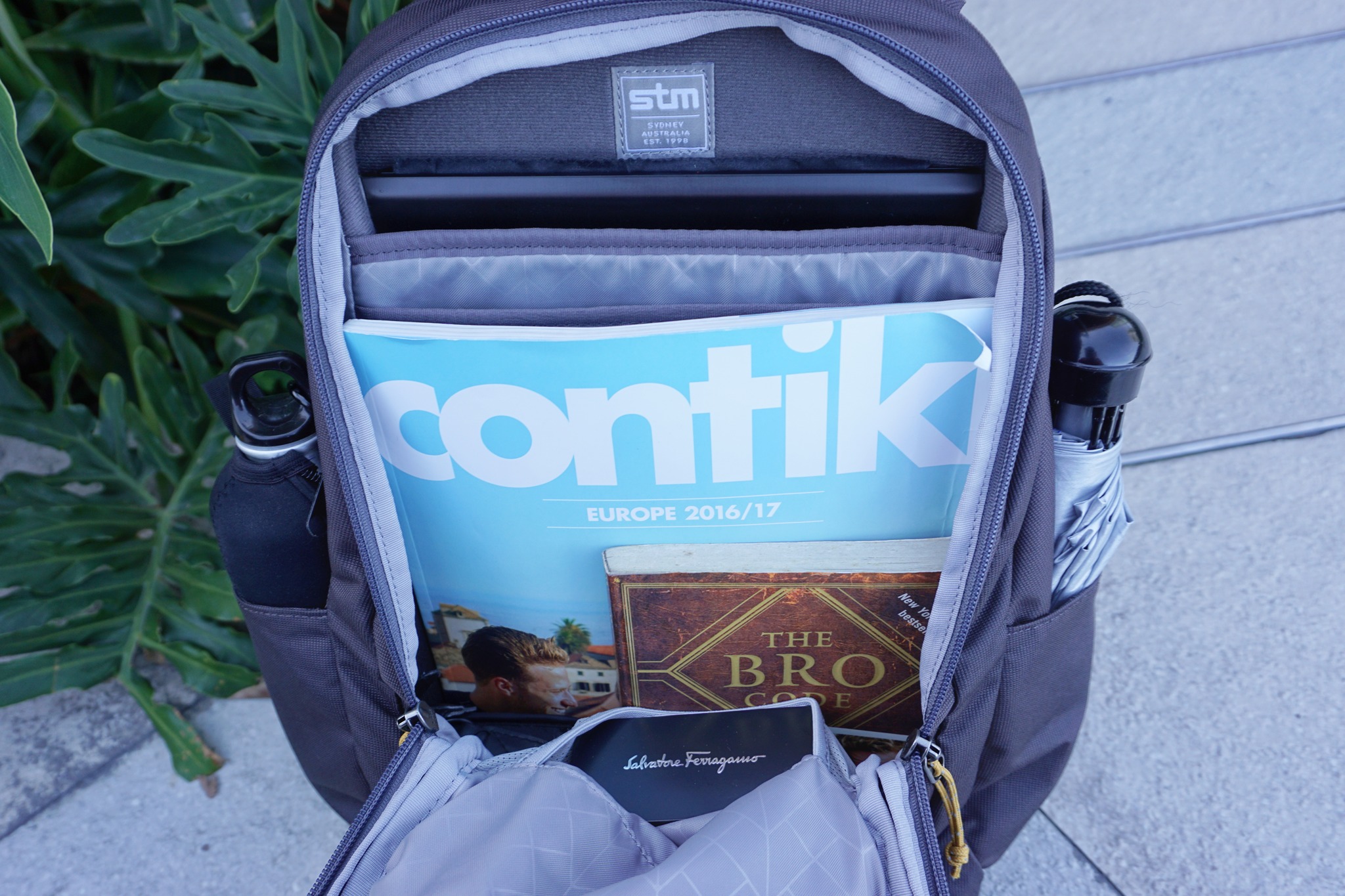 Then of course, here comes all the gizmos that I bring with me. Notice how my laptop, tablet and phone each have its own dedicated cushioned pocket to keep it secured in place as I carry the bag with me.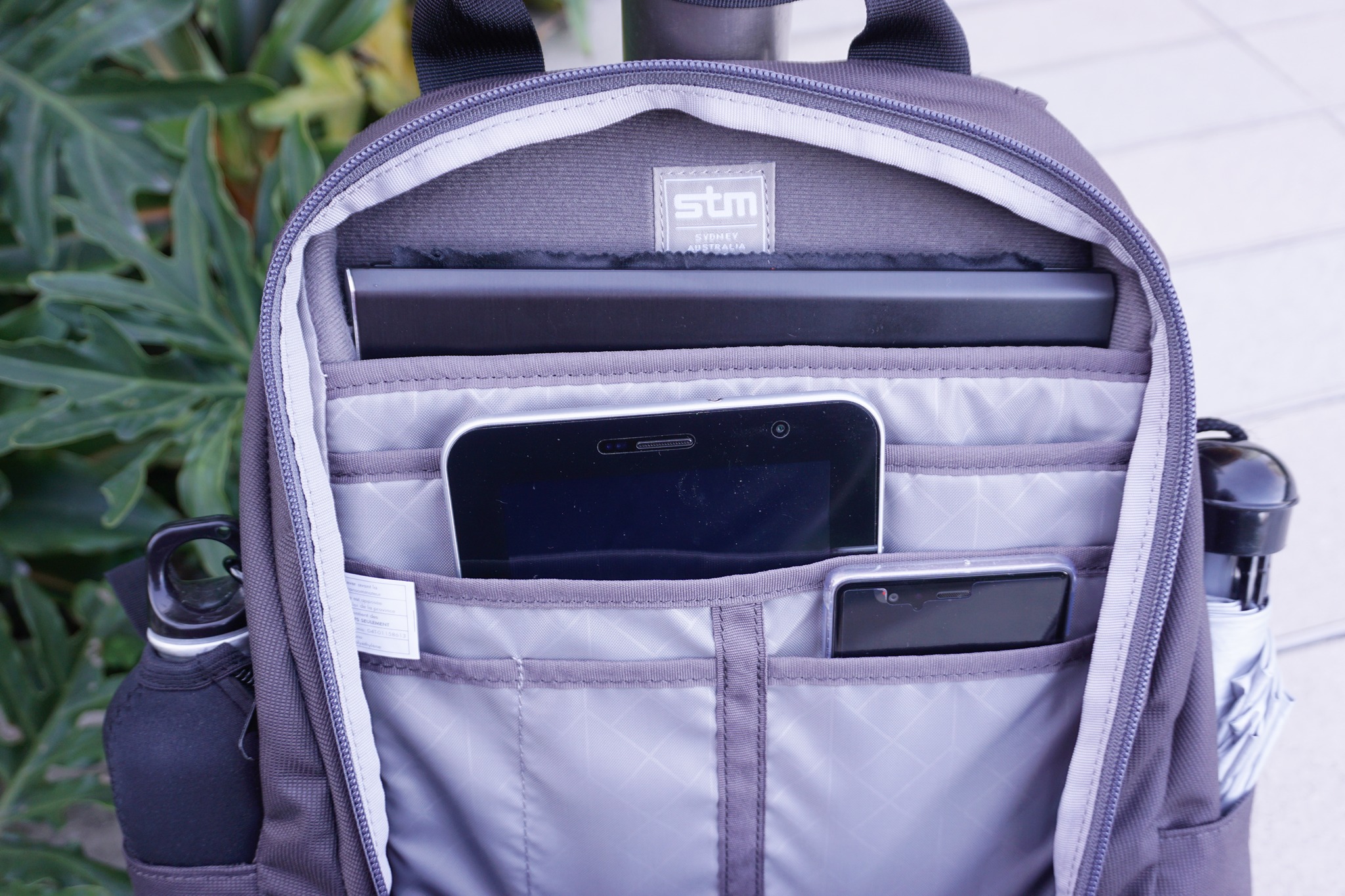 The inner part of the bag also has a zipped pocket where I usually place a small accessory such as my laptop's mouse. Yes guys, I bring a wireless mouse because I'm not a huge fan of touchpads. Haha.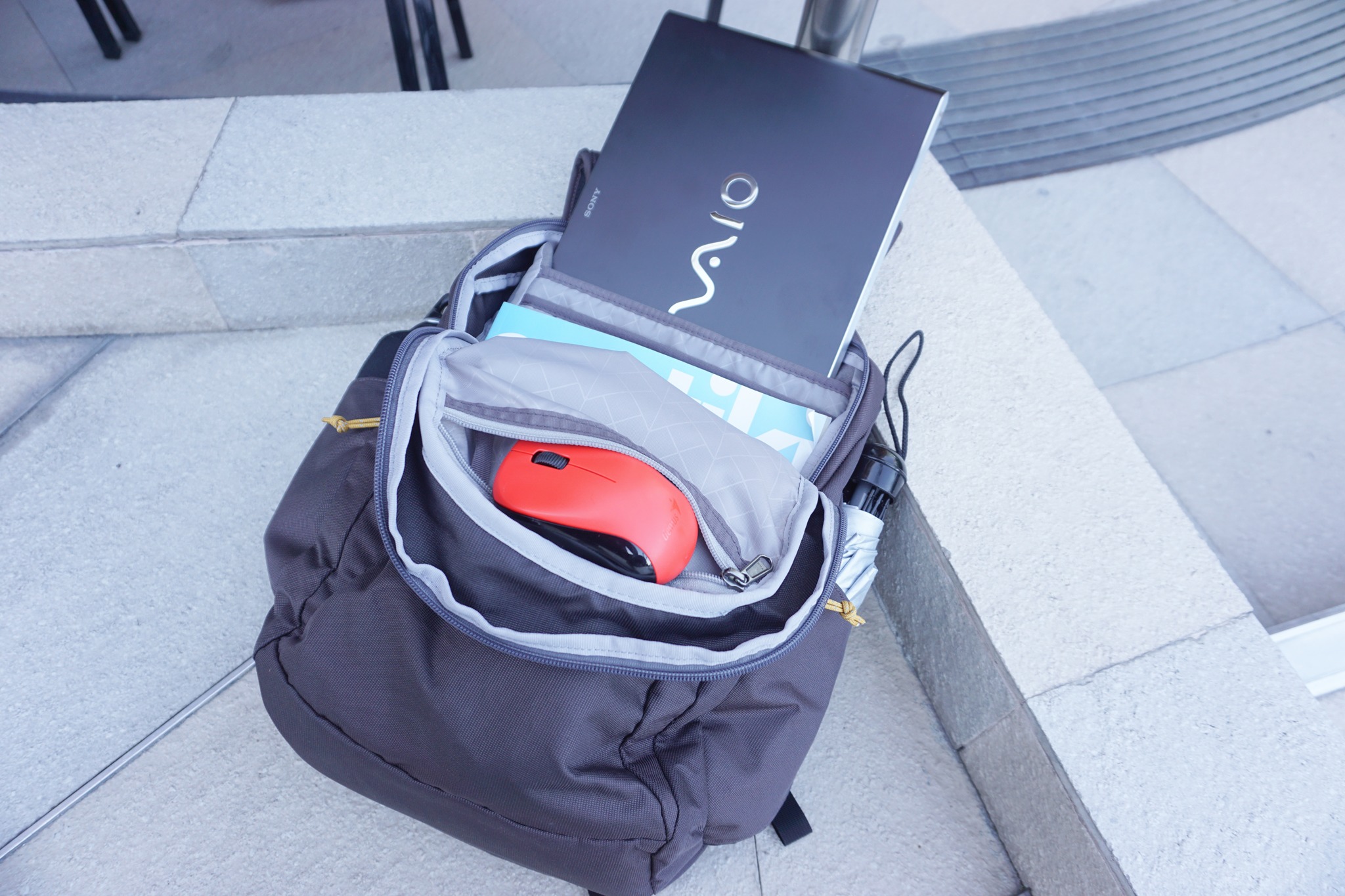 I love how the backpack has a pocket on either side. There is one right here for an umbrella.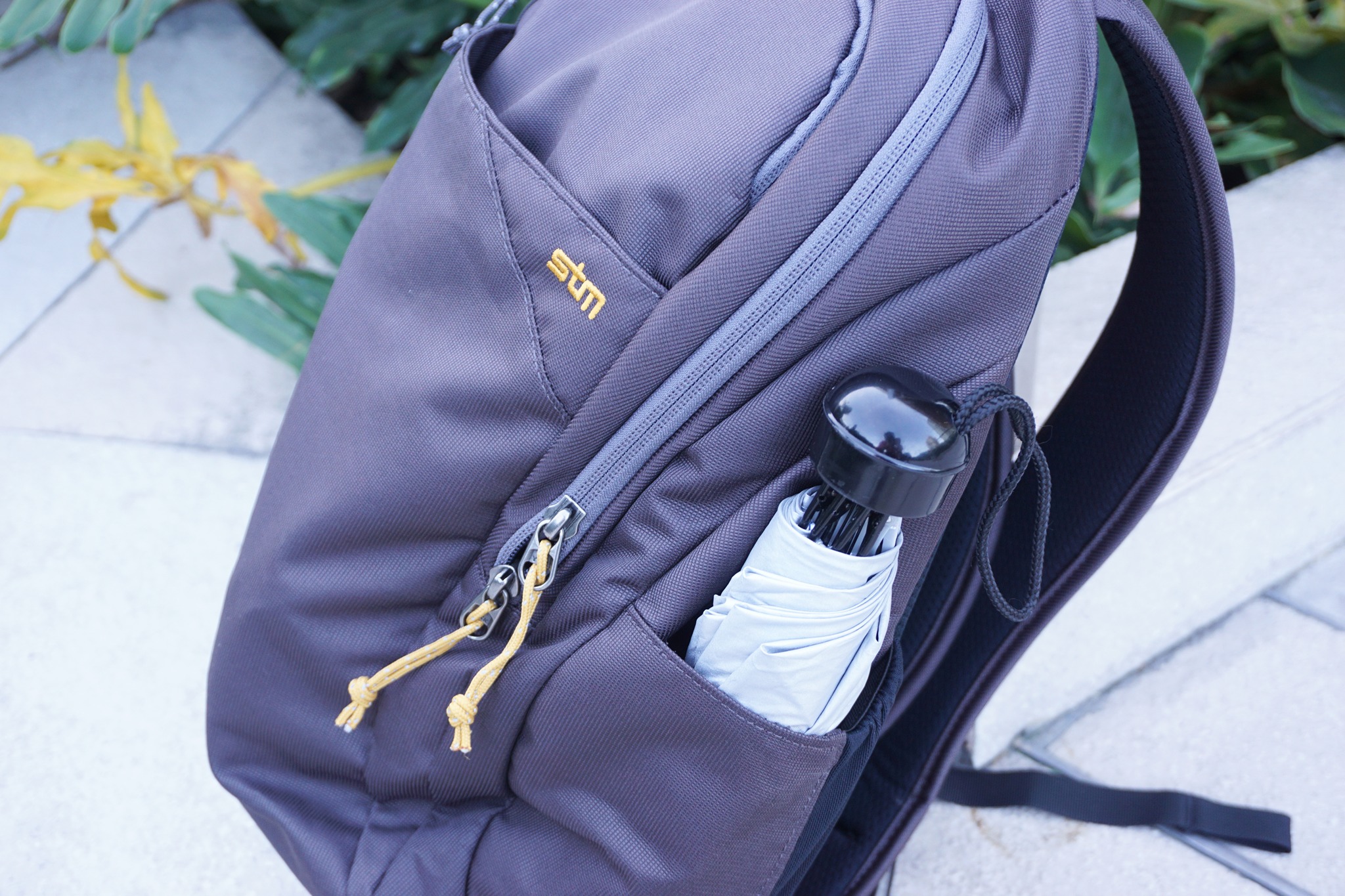 And another for a water bottle to help keep me hydrated during long commutes.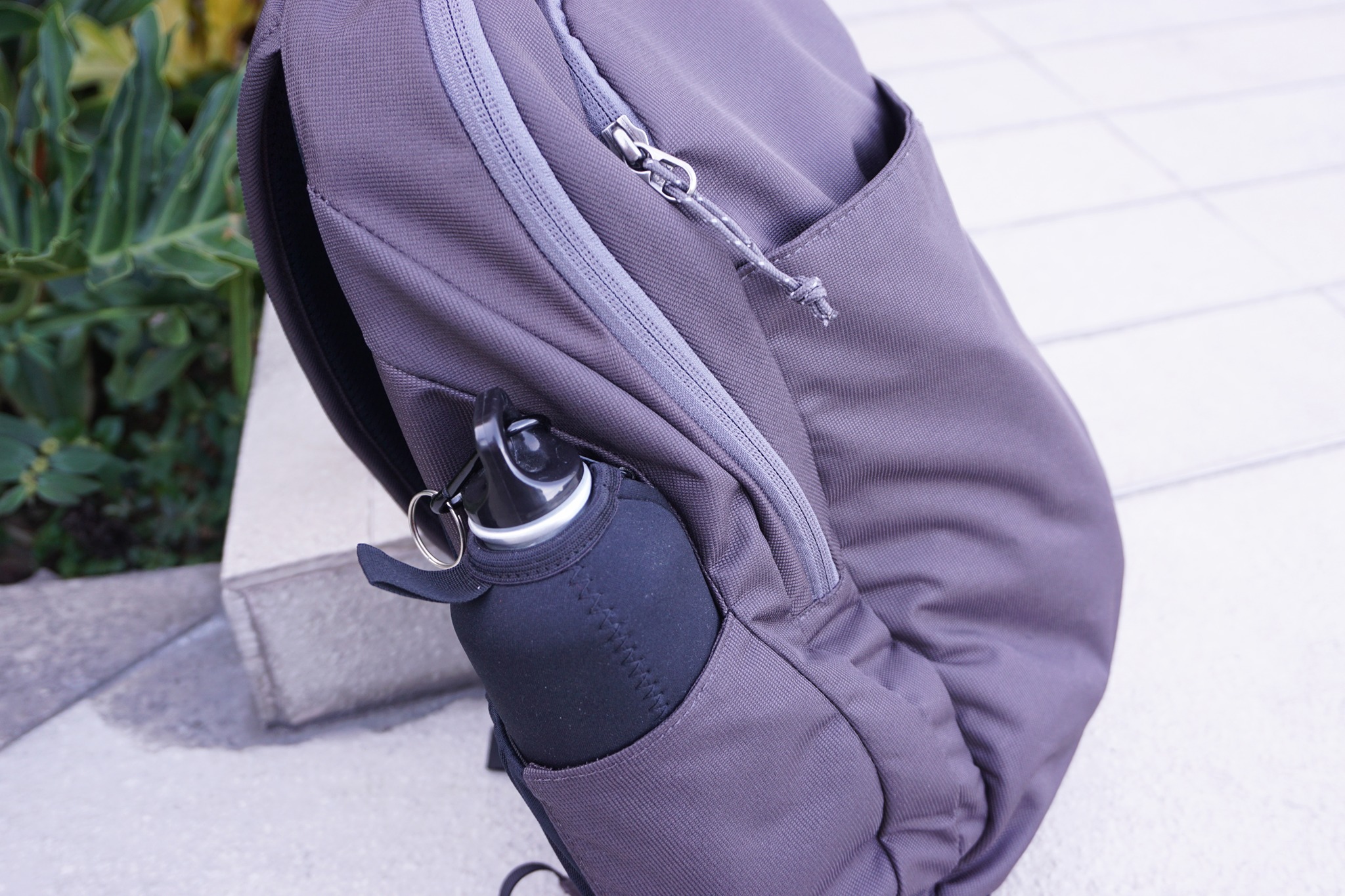 The bag also has a thick cushion on its rear to keep you comfortable as you carry it behind you.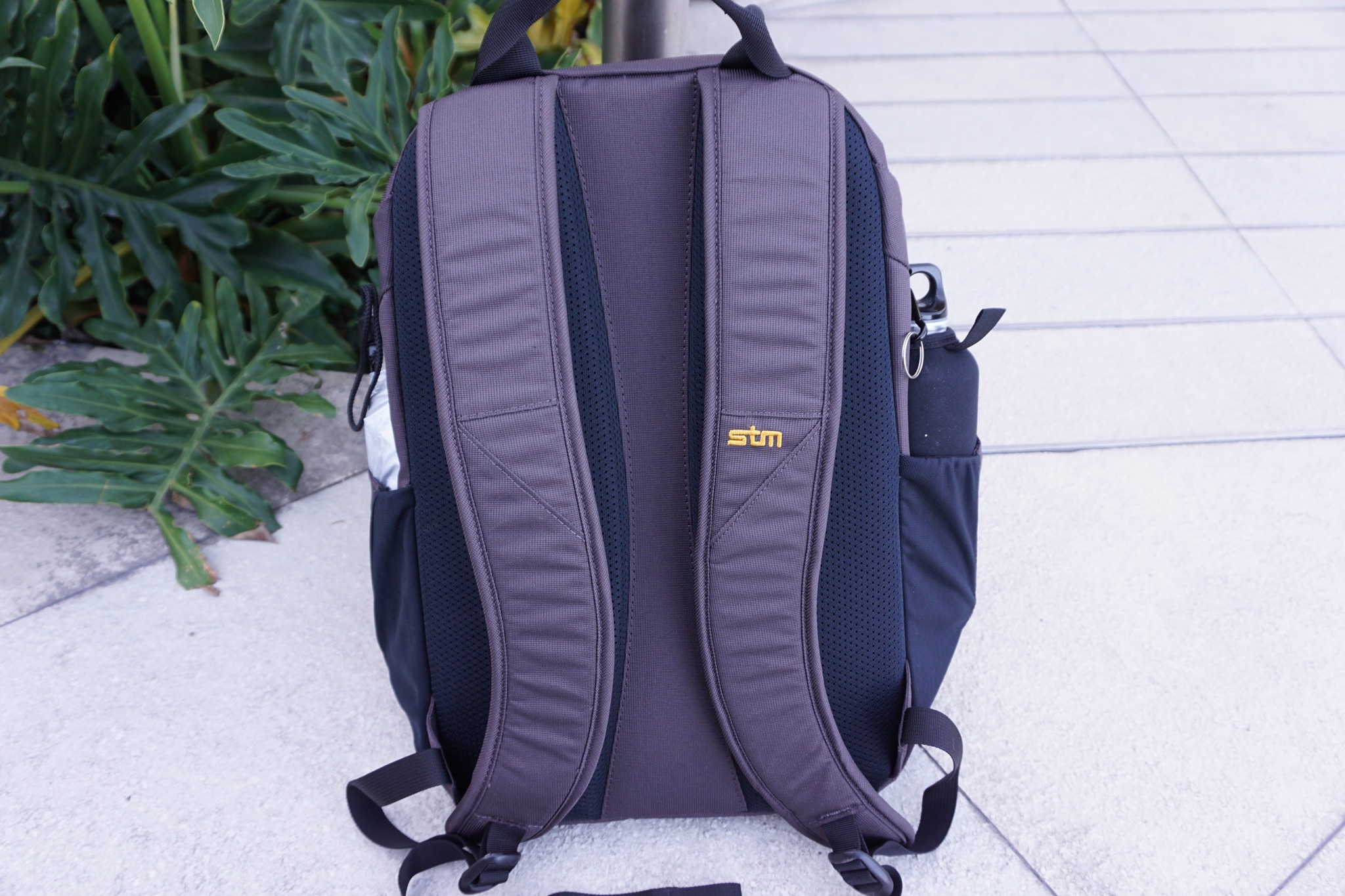 Just like this…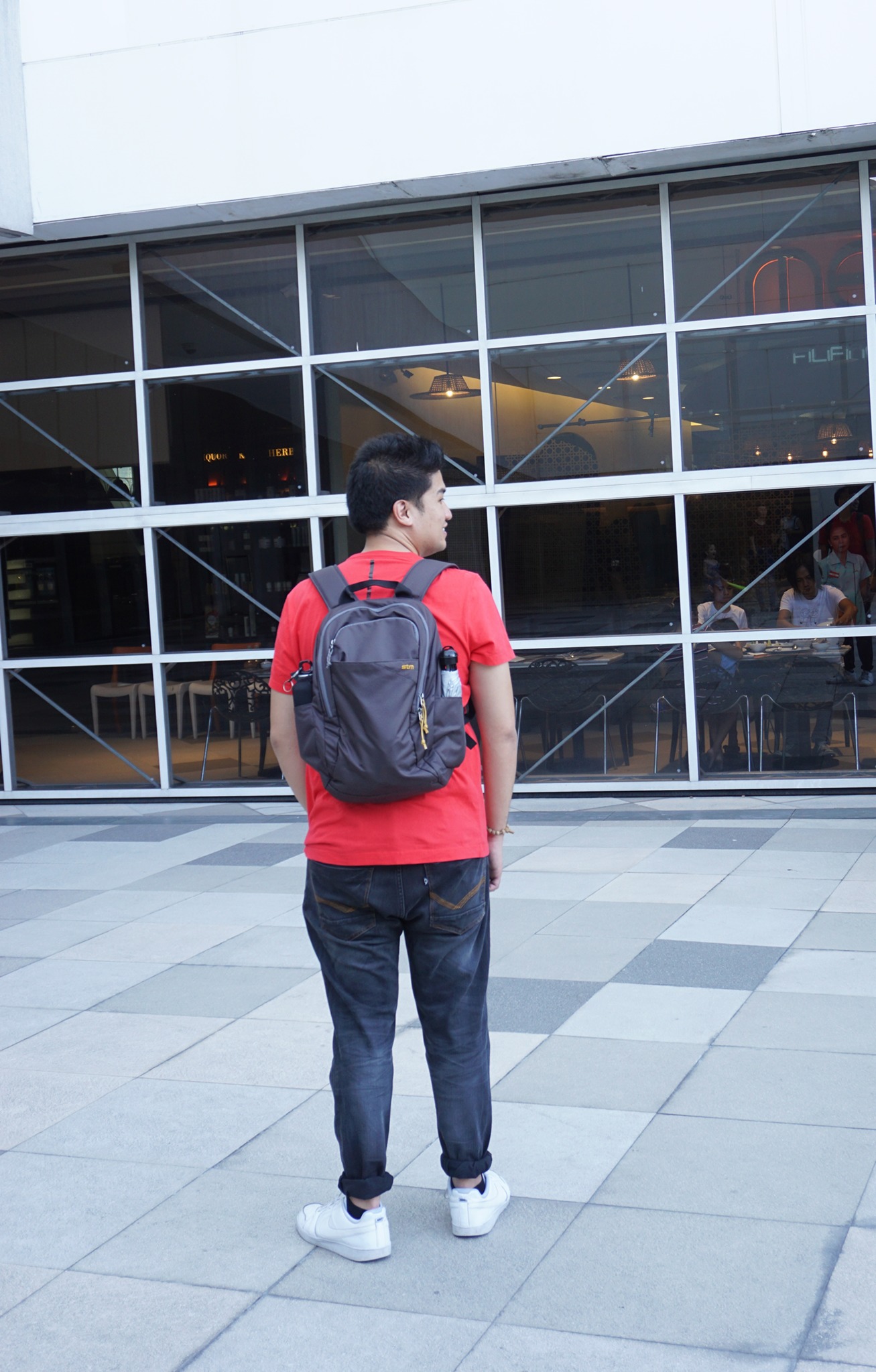 Though the bag is small, I was able to carry only the things that I need on a daily basis and hence, the reason why it is dubbed as your "Everyday Companion".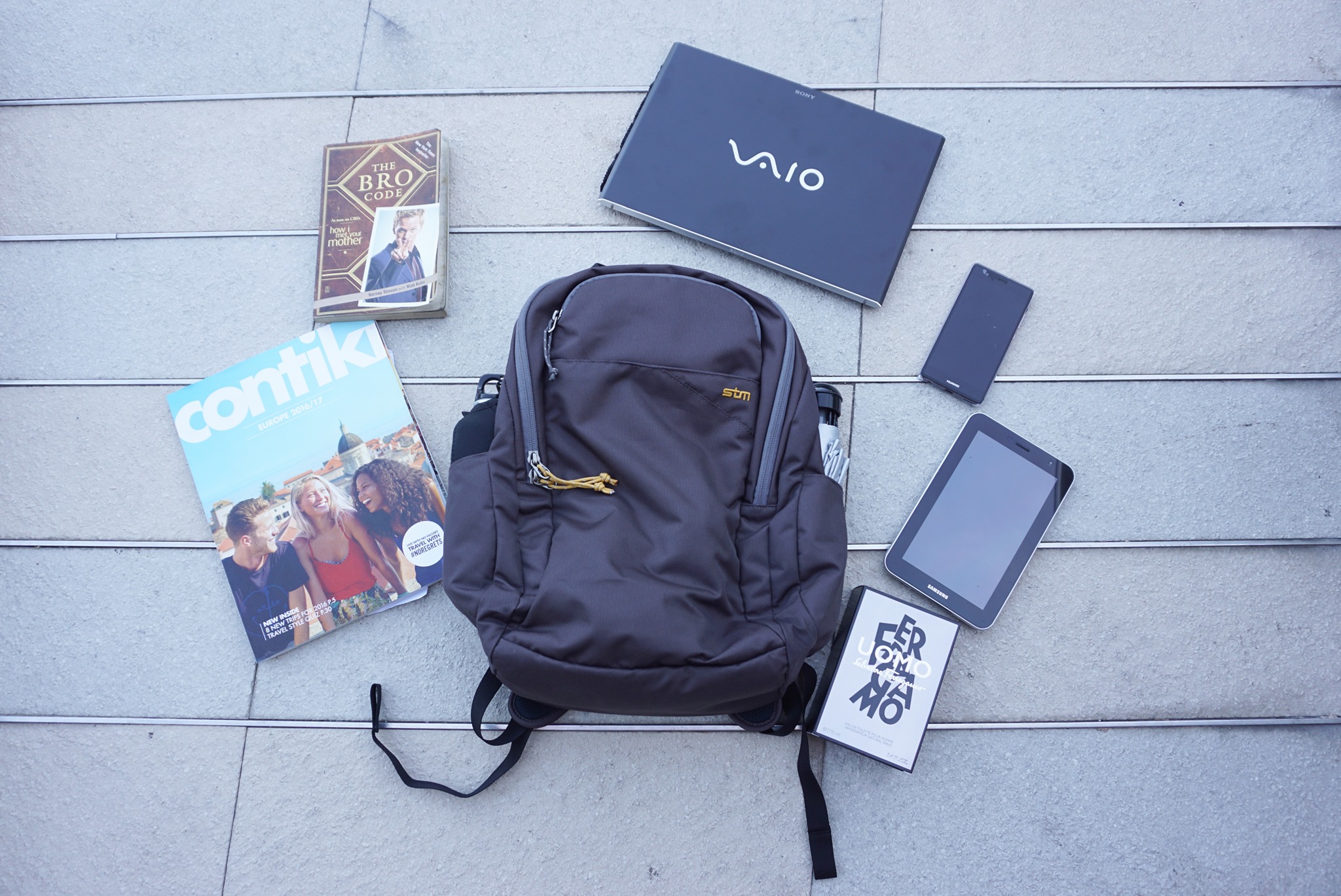 STM Prime 13-inch Laptop Backpack is available at all Urbanize Stores nationwide. Know more about STM Bags on Facebook, Instagram and on their website.