Call it cliché, but if somebody asks me who my heroes are, it would be none other than my dad and my mom.
And because Father's Day is coming in a few days, I couldn't be more thankful to my dad who helped me become the man that I am today. My wish is that I continue to grow up and be more like him: responsible, ambitious, loving and God-fearing.
See, my dad used to work for the Philippine Embassy abroad, so he is the type of dad who always dresses and comes to office either in a suit, or in a business attire from head to toe. He loves formal wear because his job is to represent our country tall and proud. Now, even if he is no longer in active service, he still wears long-sleeves and collared shirts at the very least, whenever he goes out, because business wear is already part of who he is. It is already in his DNA and consequently, I inherited some of those DNA. I love to wear business attire too!
As you would expect, suits or long-sleeves are gifts that would make my dad happy. So to celebrate and to show appreciation to our dad on Father's Day, my mom, brother and I took him to the T.M. Lewin store at SM Aura last Sunday to shop for gifts and to have him try some business attire.
I wanted him to feel young and relaxed so I got him this business-casual button down shirt.
To complete the look, we paired the shirt with chinos and he loved it!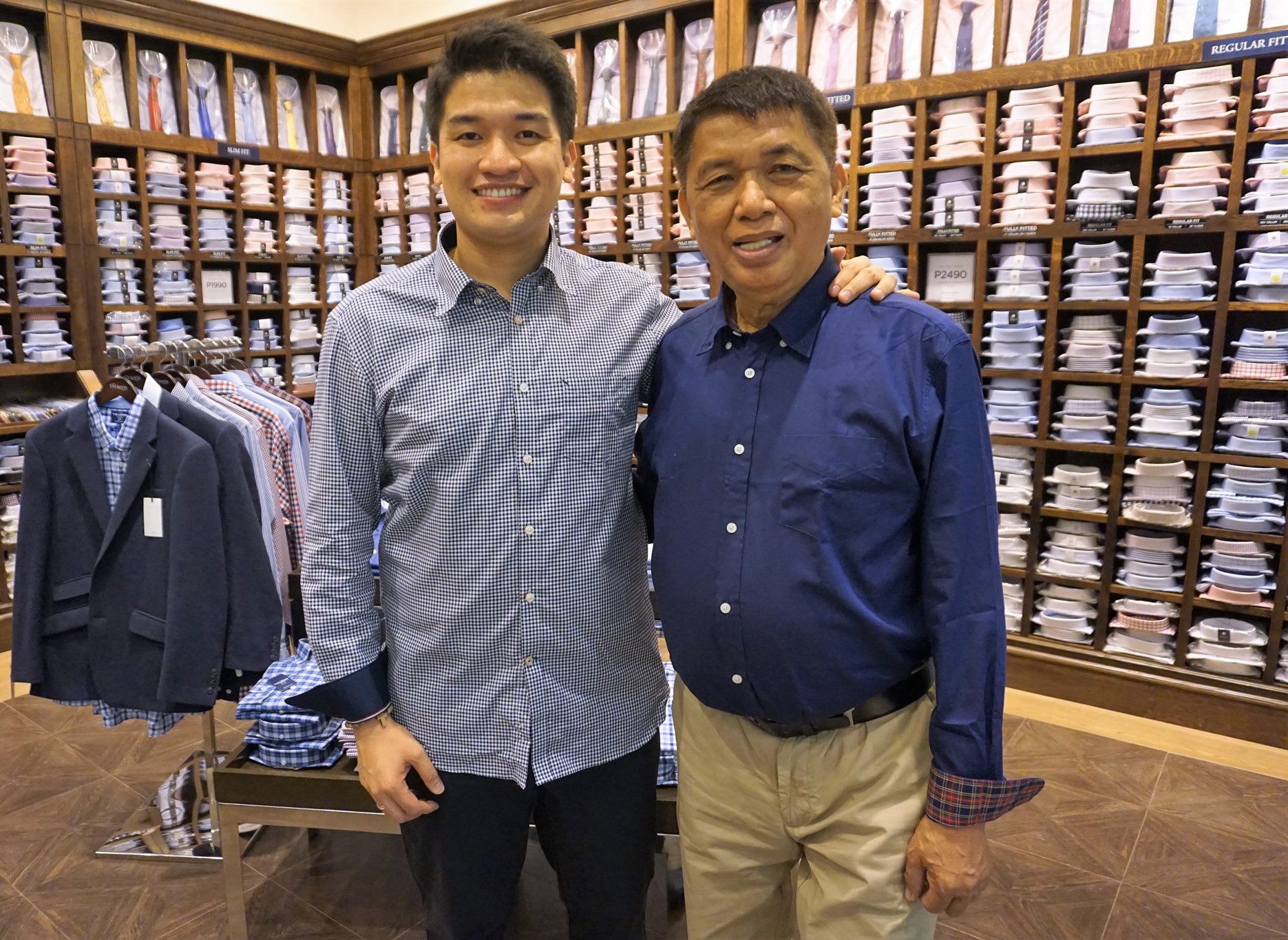 As you can see, this is a business casual look and something that my dad might want to wear whenever our family dines at posh restaurants on weekends.
We also had my dad to try T.M. Lewin's Infinity Suit bundle, which, by the way, comes at a discounted price.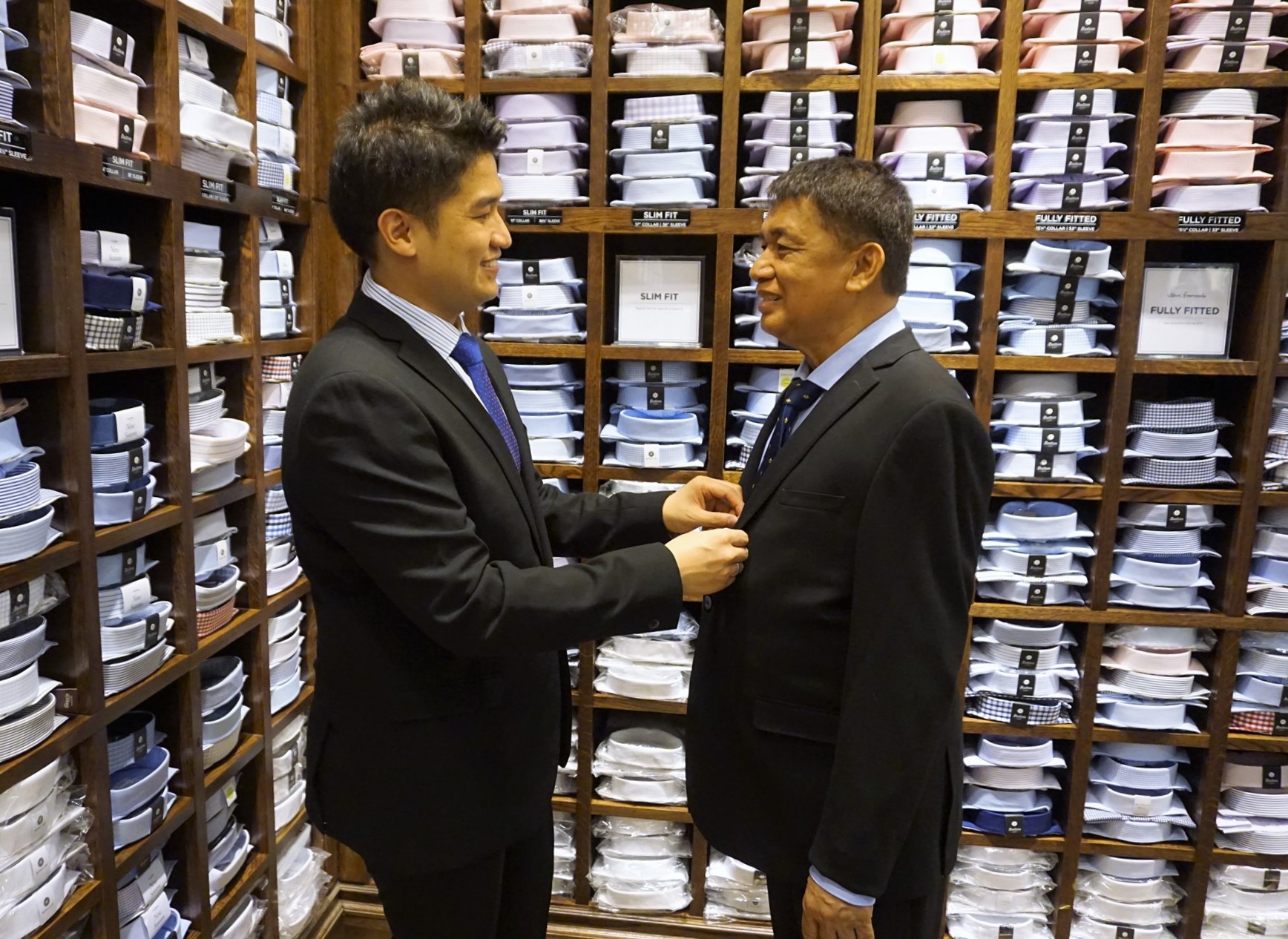 T.M. Lewin currently has a promo wherein they would slash 6,000 Pesos off your total bill if you get the suit jacket, trousers, 2 dress shirts and 1 necktie. Pretty good deal!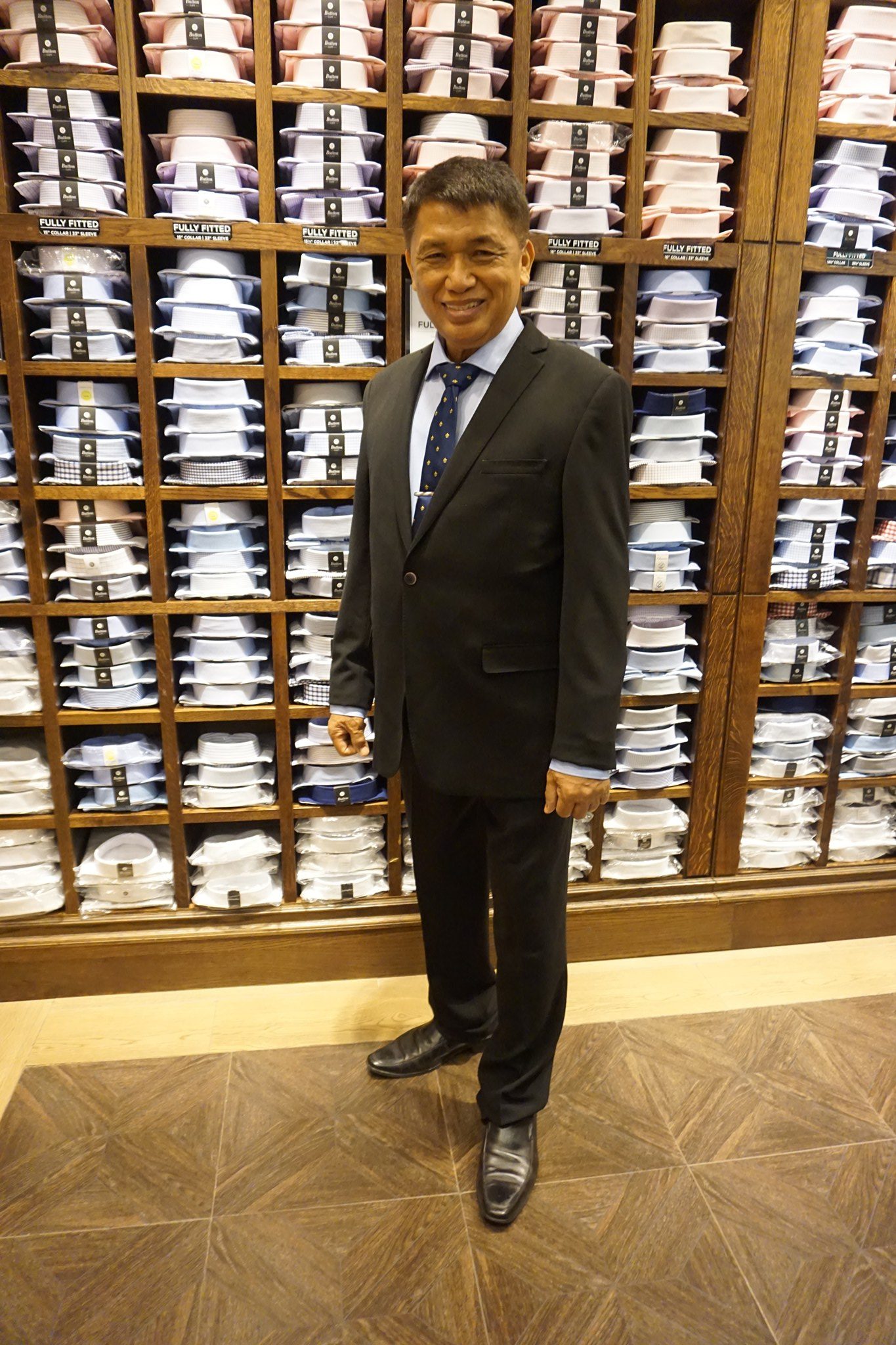 Of course, my brother and I sneaked in to try the Infinity Suit for ourselves. We loved how the Infinity Suit was crease-resistant. Not to mention it is light too. I need to save up for this! 🙂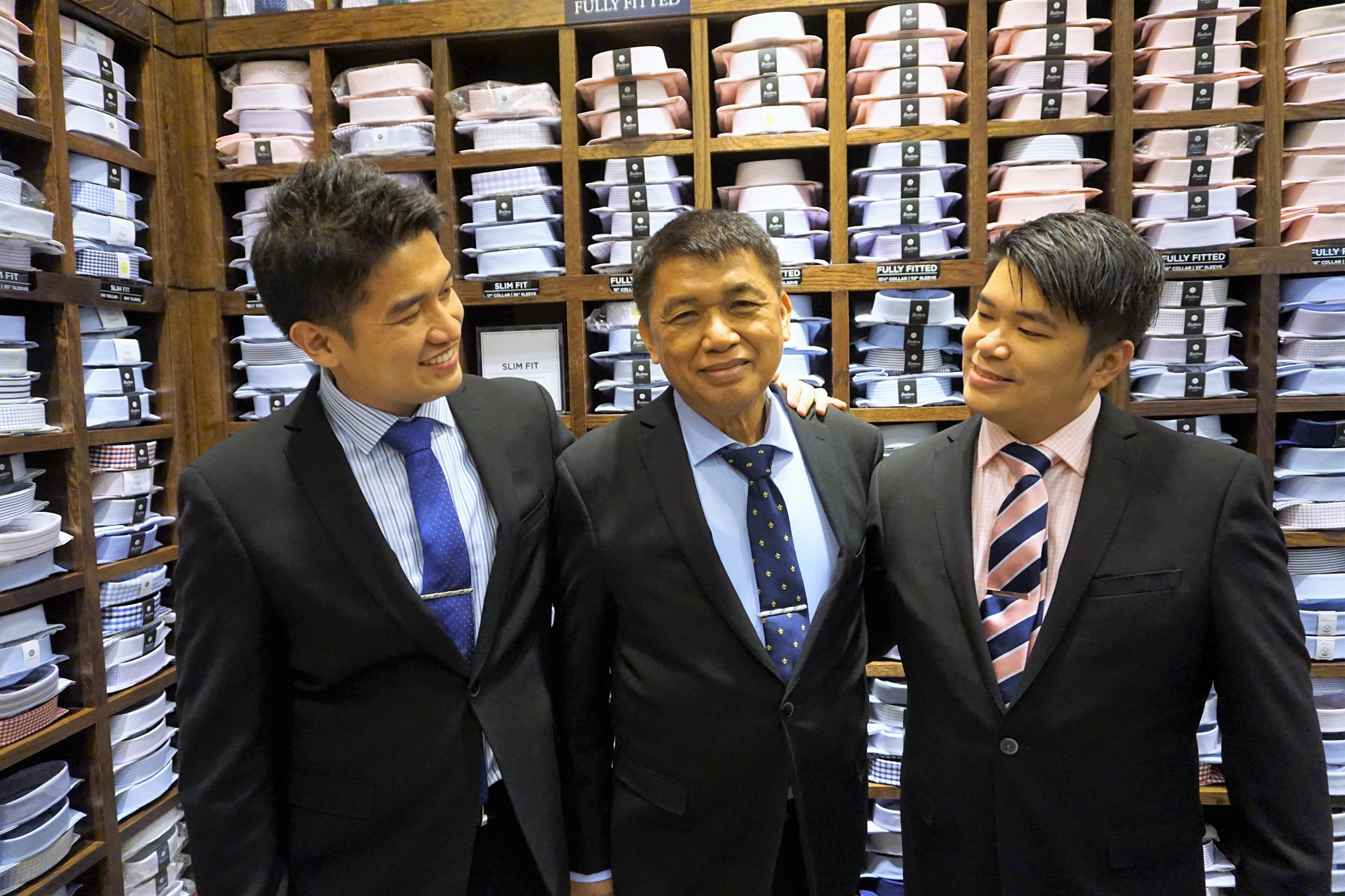 So that is about it for our dad.
Now at this point, maybe you are wondering what could be some possible gift ideas for your own dad this Father's Day?
Well, you've come to the right place. Because during our store visit to T.M. Lewin at SM Aura, I grabbed the opportunity to snap photos of my Top Father's Day Gift Ideas which you could give to your dad too this coming Sunday.
For Business Casual Type of Dads:
If your dad is an entrepreneur, here are some dress shirts that your youthful-looking pops might want to wear on a business-casual setting.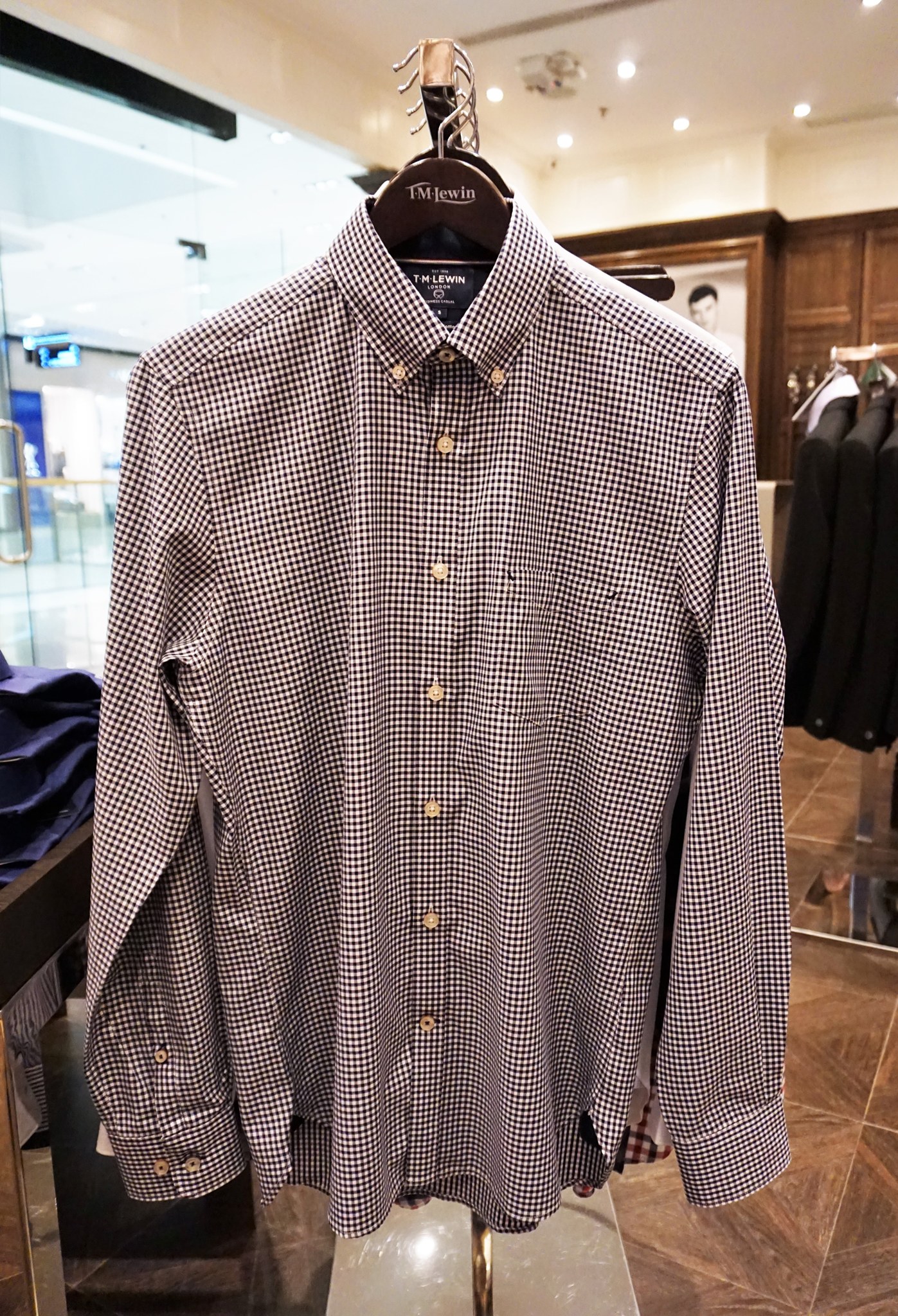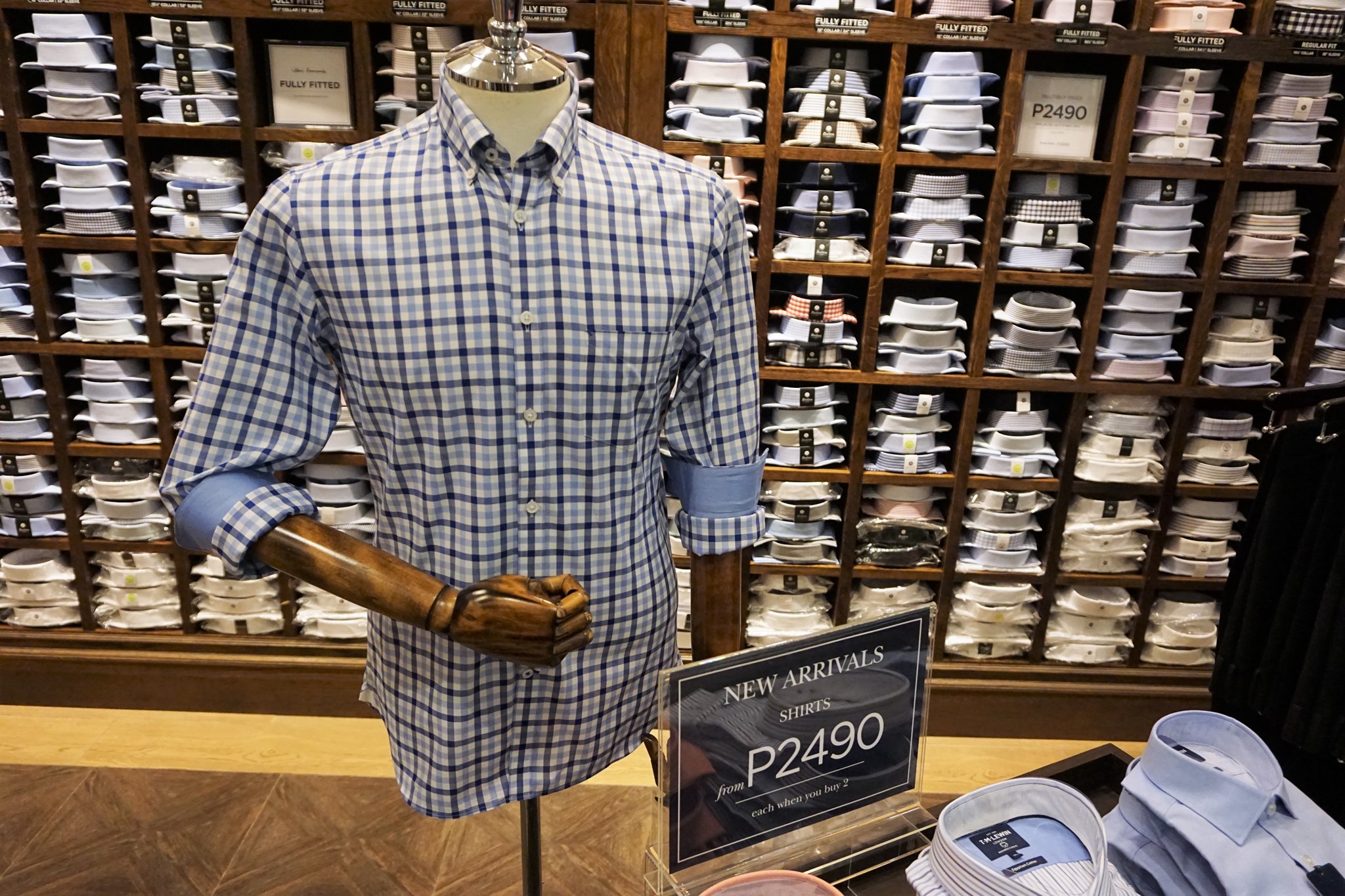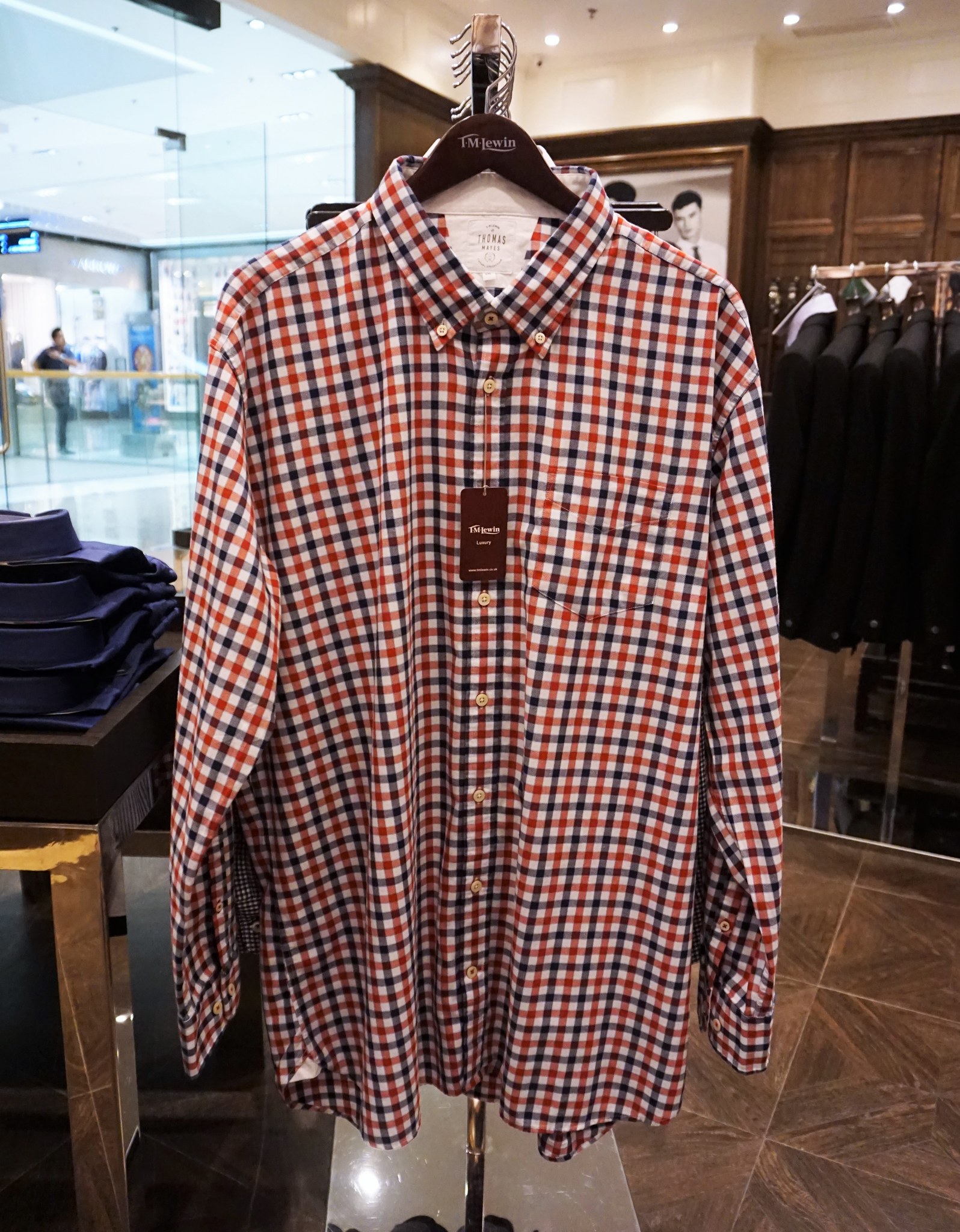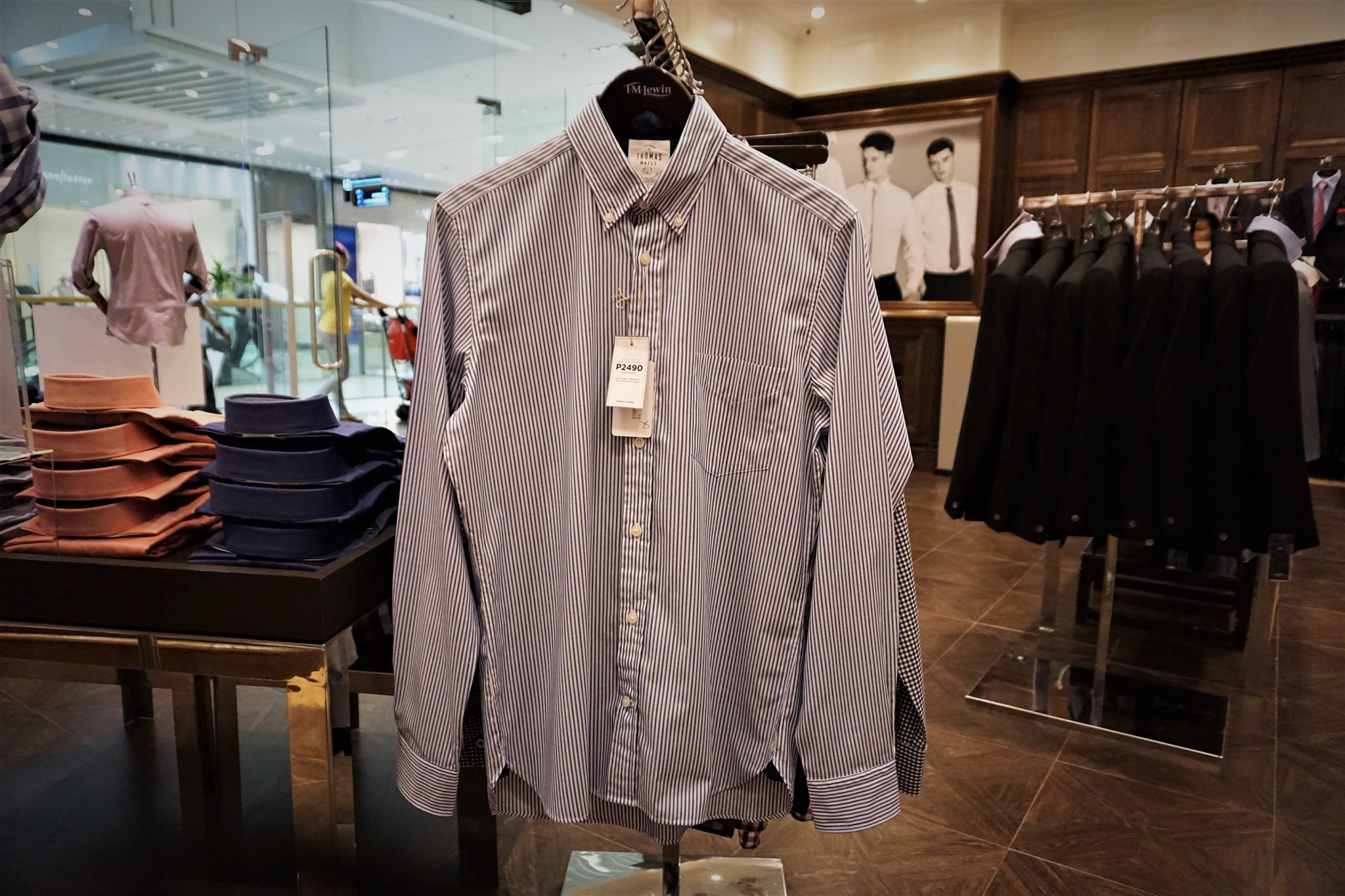 Mix and match those tops with some Chinos below and your dad will look more youthful than ever.
For Formal-Wear Type of Dads
If your father is like mine who probably works in the bank, the government or maybe is a top executive at the company he works for, then you'll never go wrong with these ready-to-wear suits.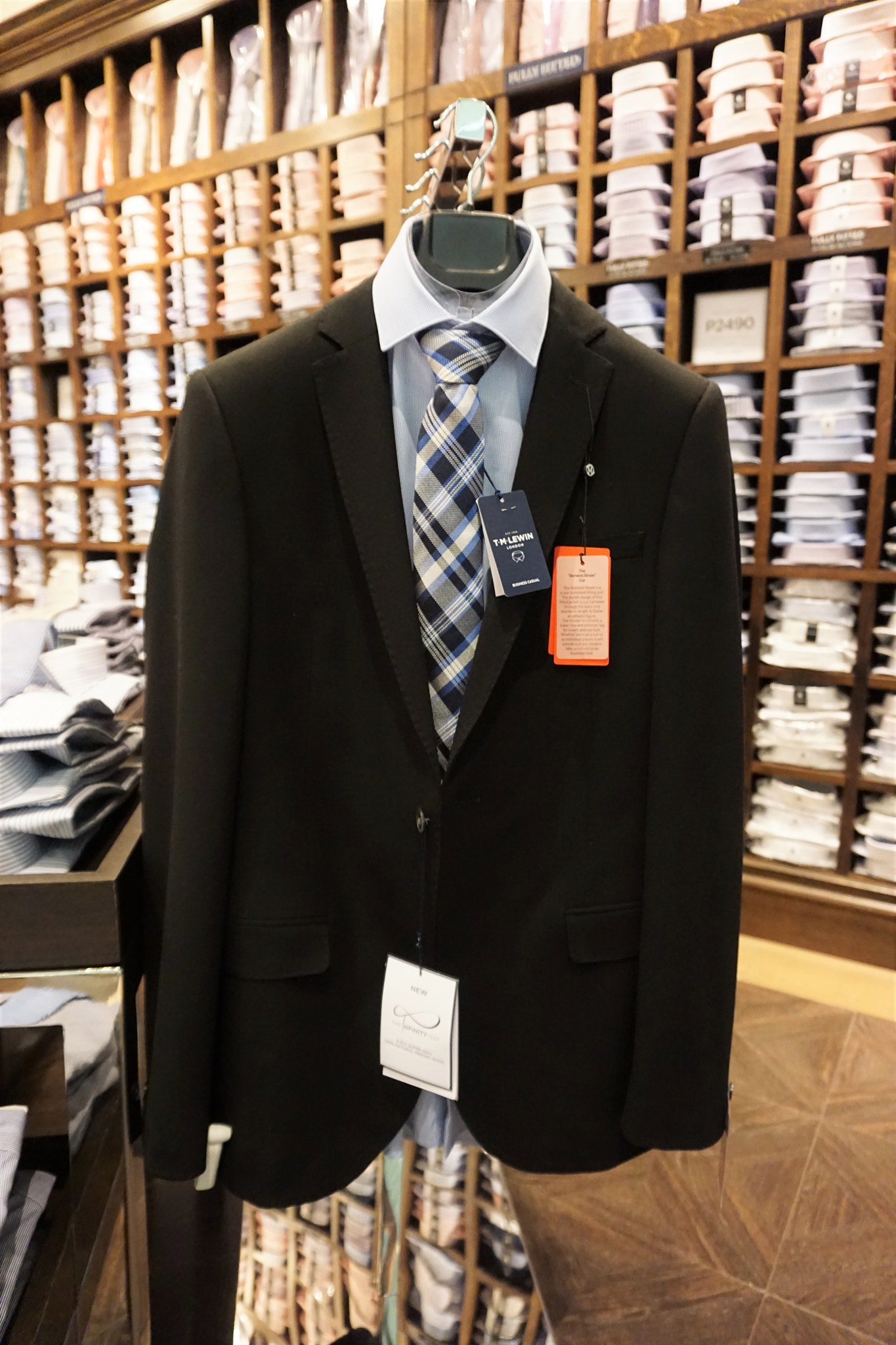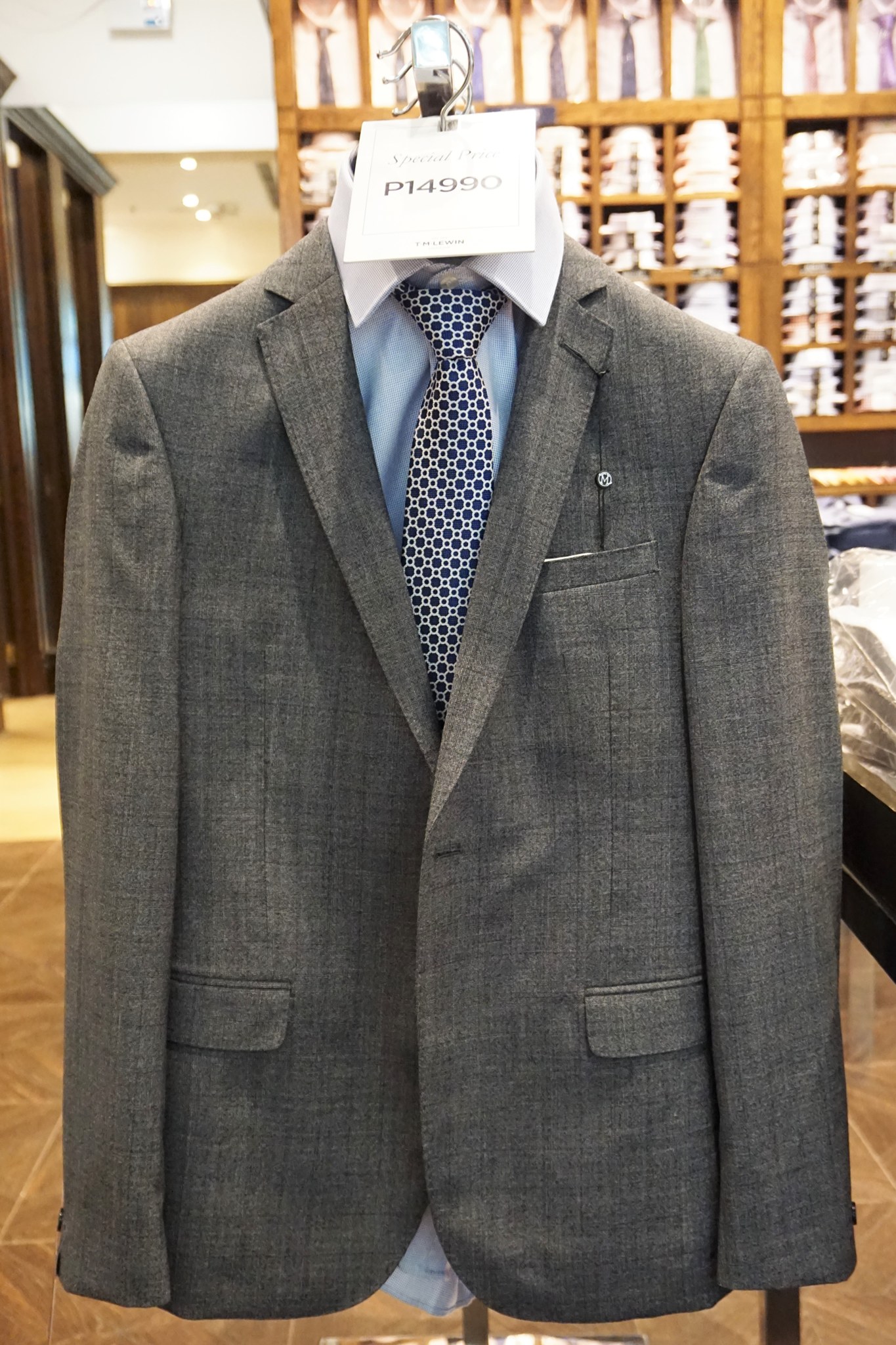 If the first two suits are too formal for your dad, you may opt to buy him a business casual suit jacket like the one below, which, to be honest, is something I actually want to buy for myself too, haha.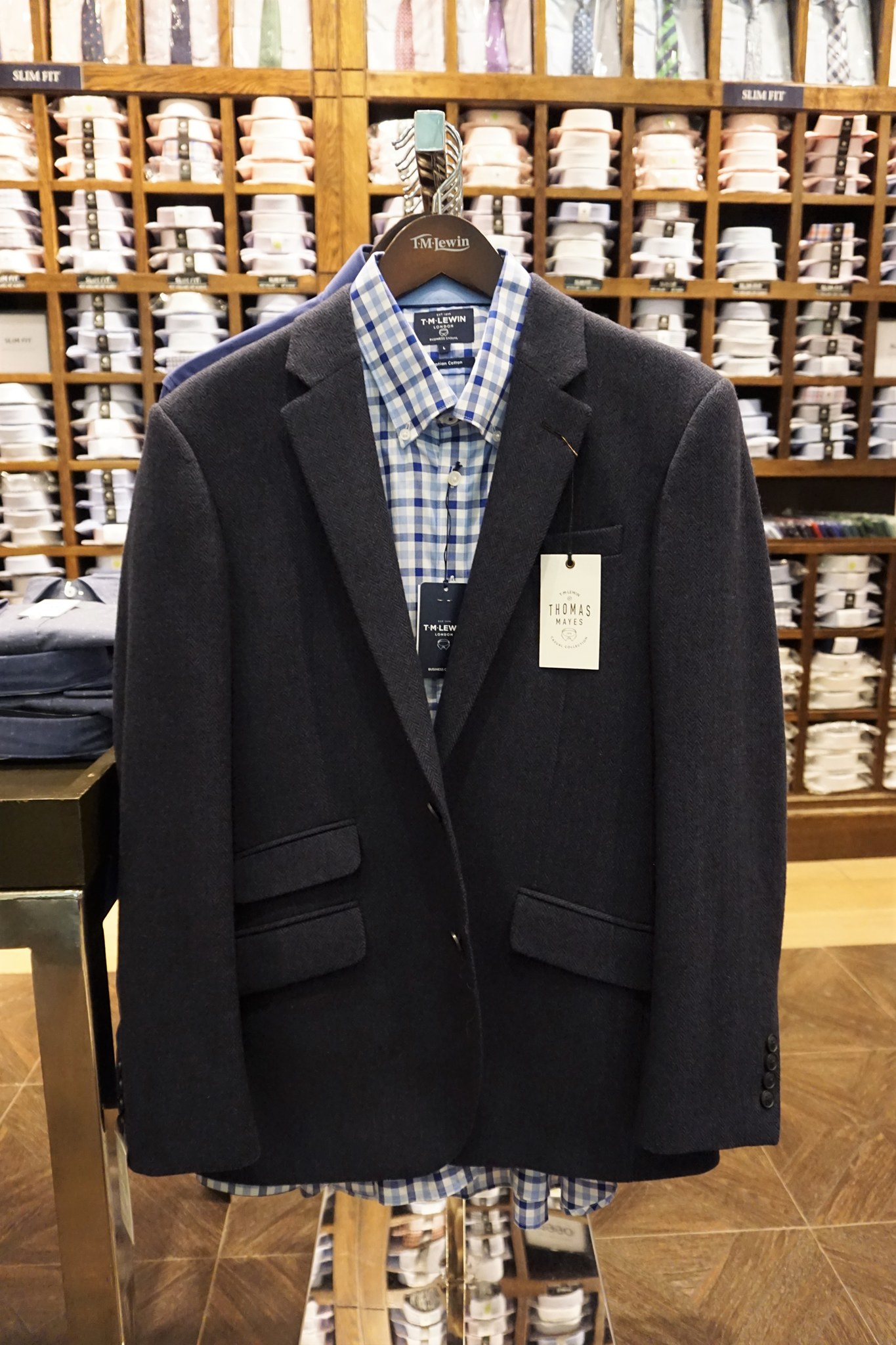 Not sure what to give? Button-down shirts is the way to go!
Sometimes, it ain't easy to pick a gift for your dad. If that is the case, a button-down shirt is your best choice because your dad can wear it underneath his suit, or if he is not a suit-type of person, he can wear it and either fold or roll-up the sleeves as he goes to work.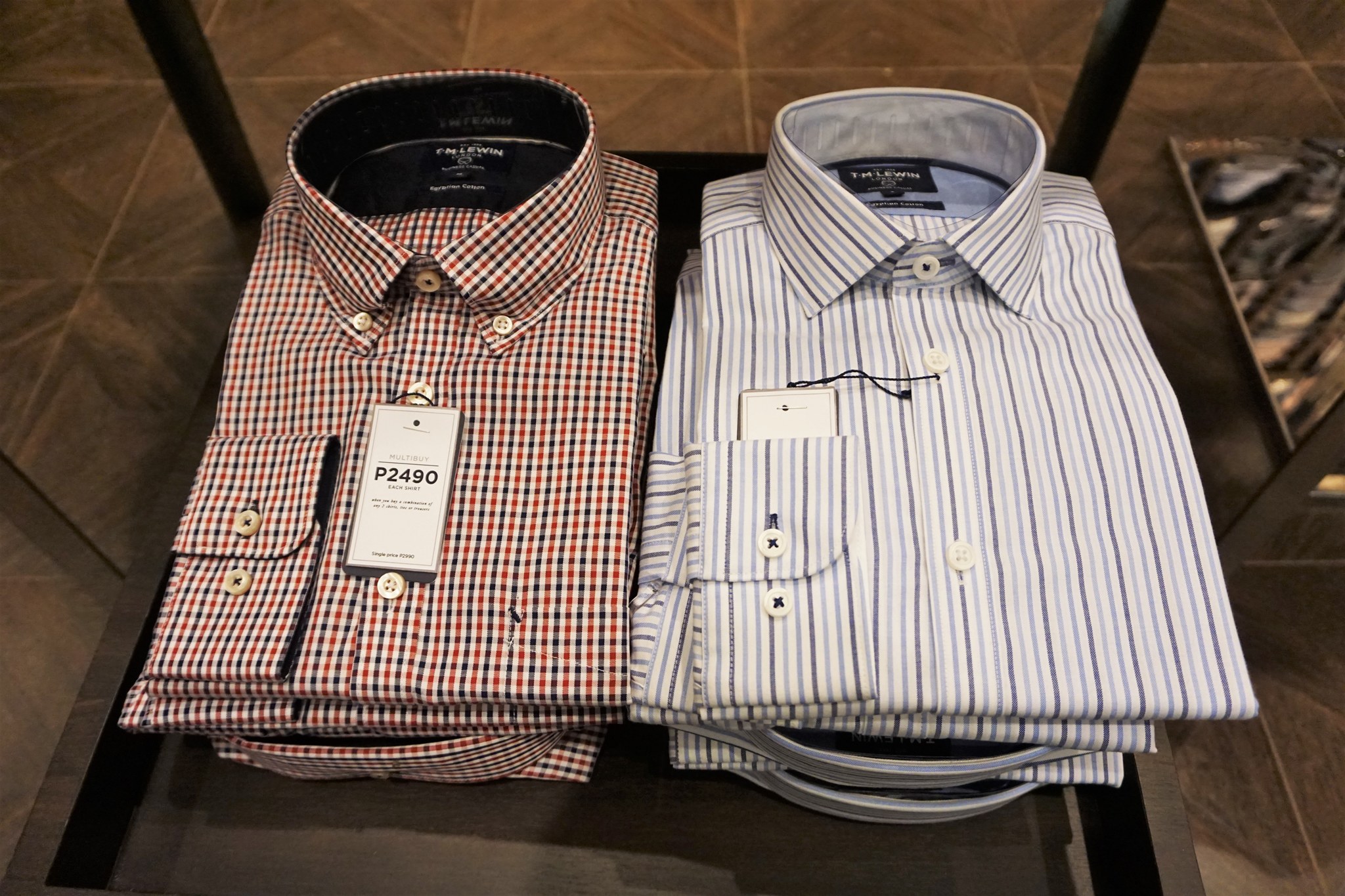 When it comes to button-down shirts, T.M. Lewin, without a doubt, has a variety of colors to choose from. If your dad is adventurous, you can go for the vibrant-looking ones like these…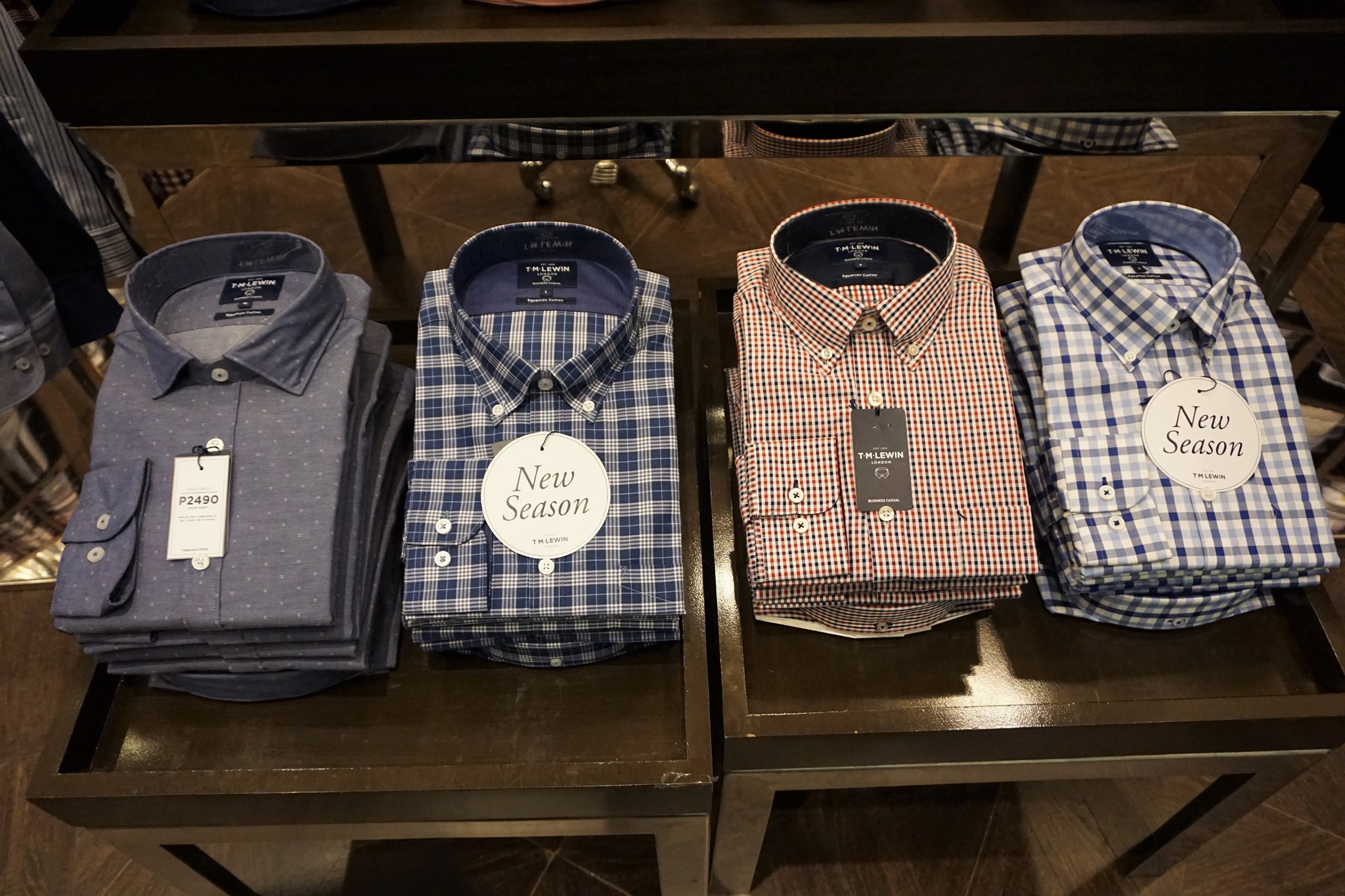 But if he isn't, you can stick to the good old plain dress shirts with classic colors.
Accessorize your dad
To complete your dad's look, here are five accessories that would also serve as useful and stylish gifts this Father's Day.
1. Belts to make sure that your dad's pants sits firmly on his waist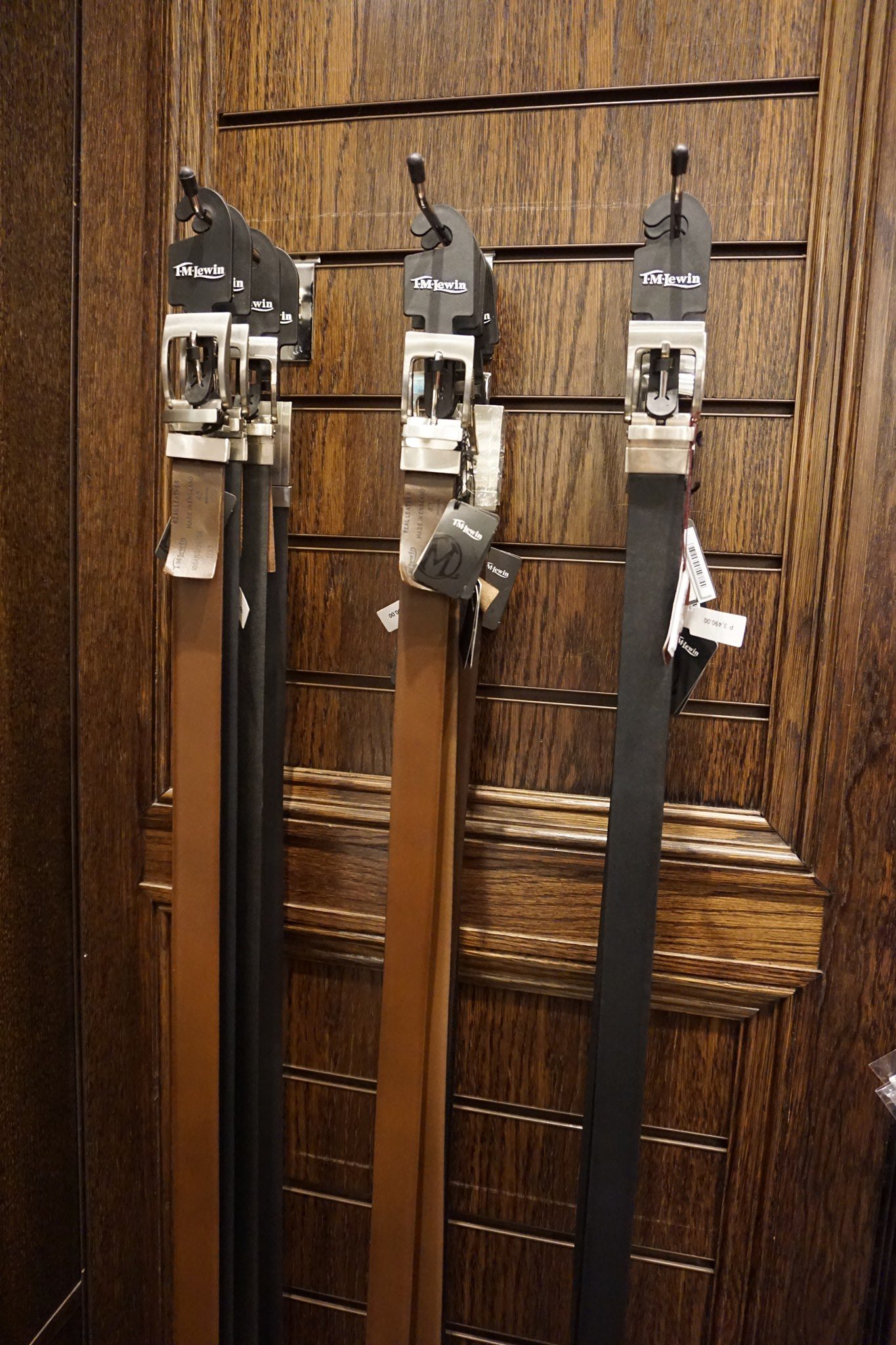 2. Pocket Squares to give accent to your dad's suit.
3. Suspenders as an alternative to belts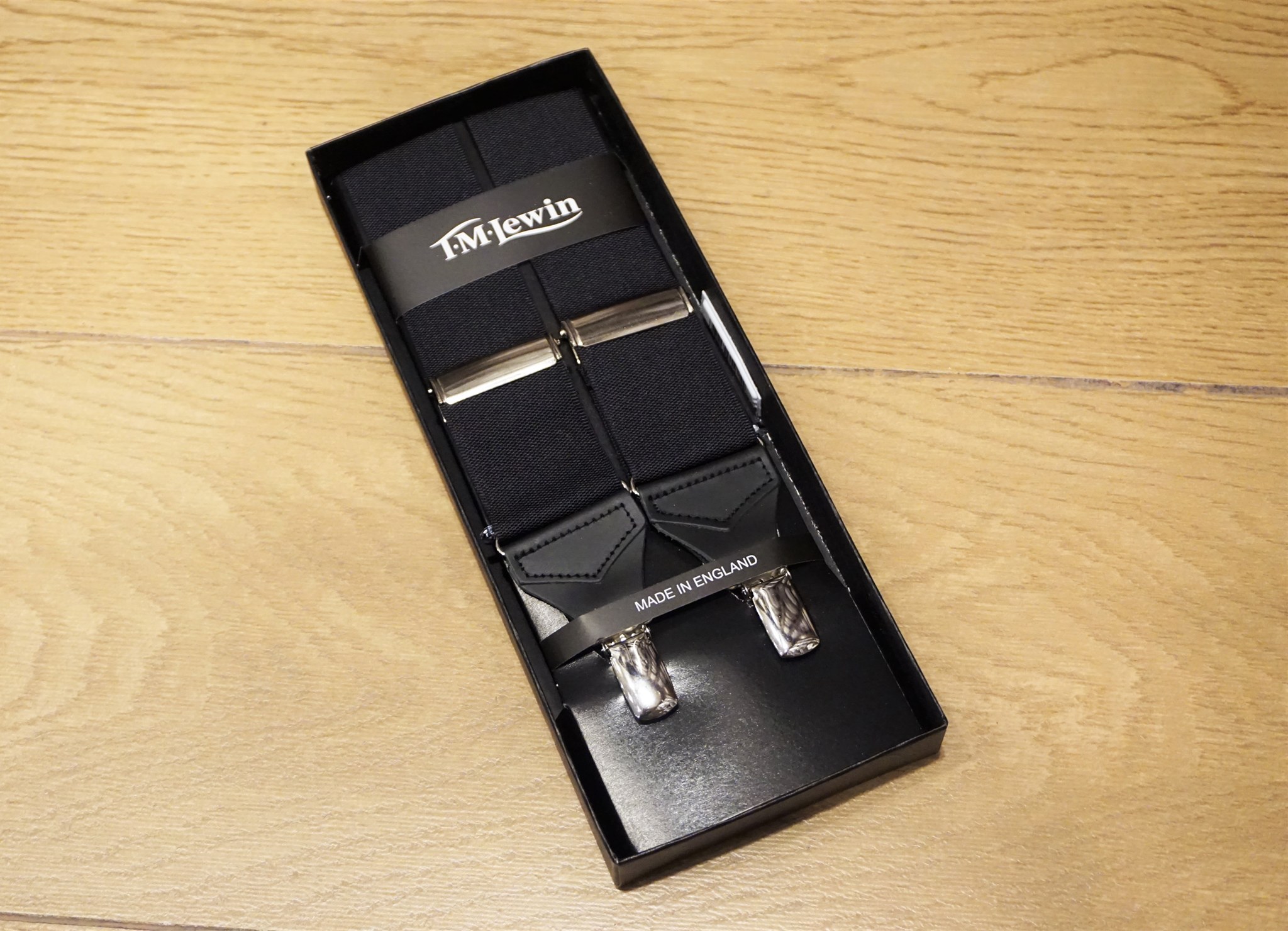 4. Neckties to breathe life to you or your dad's ensemble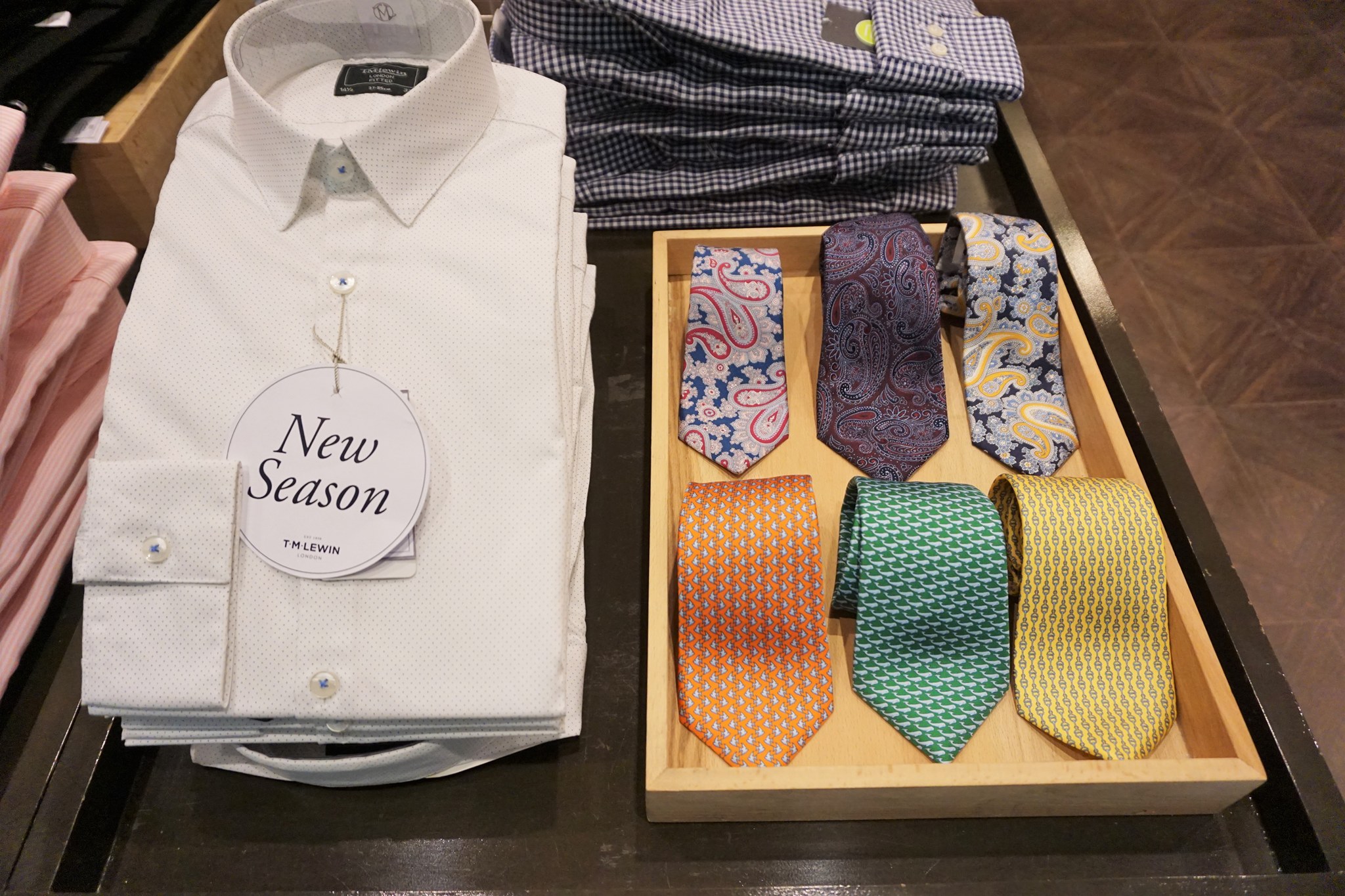 5. Cufflinks to secure the cuffs of the button down shirt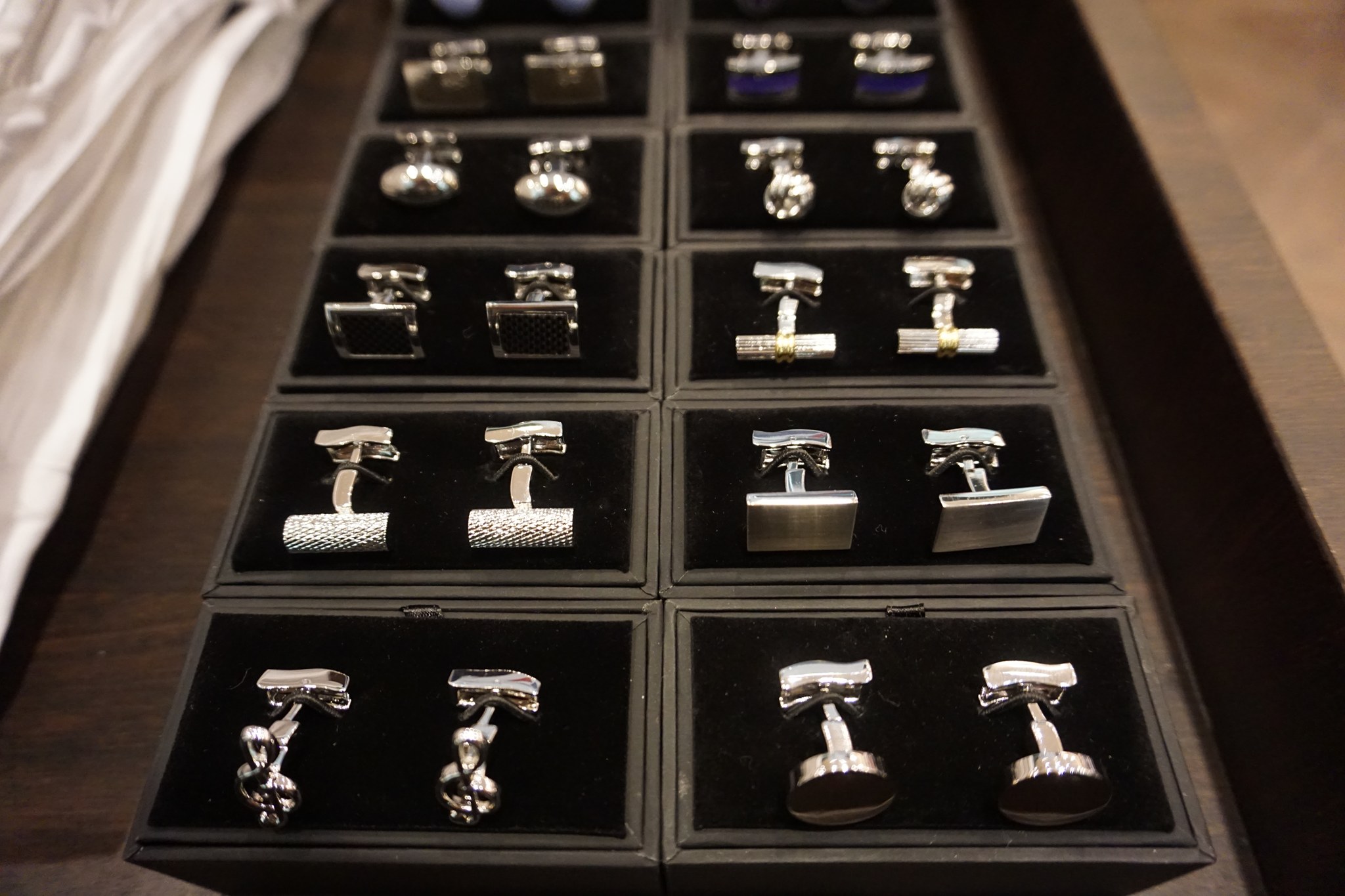 *   *   *   *
And that's all folks! I hope I was able to give you some gift ideas. Cheers and once again, Happy Father's Day to all dads out there!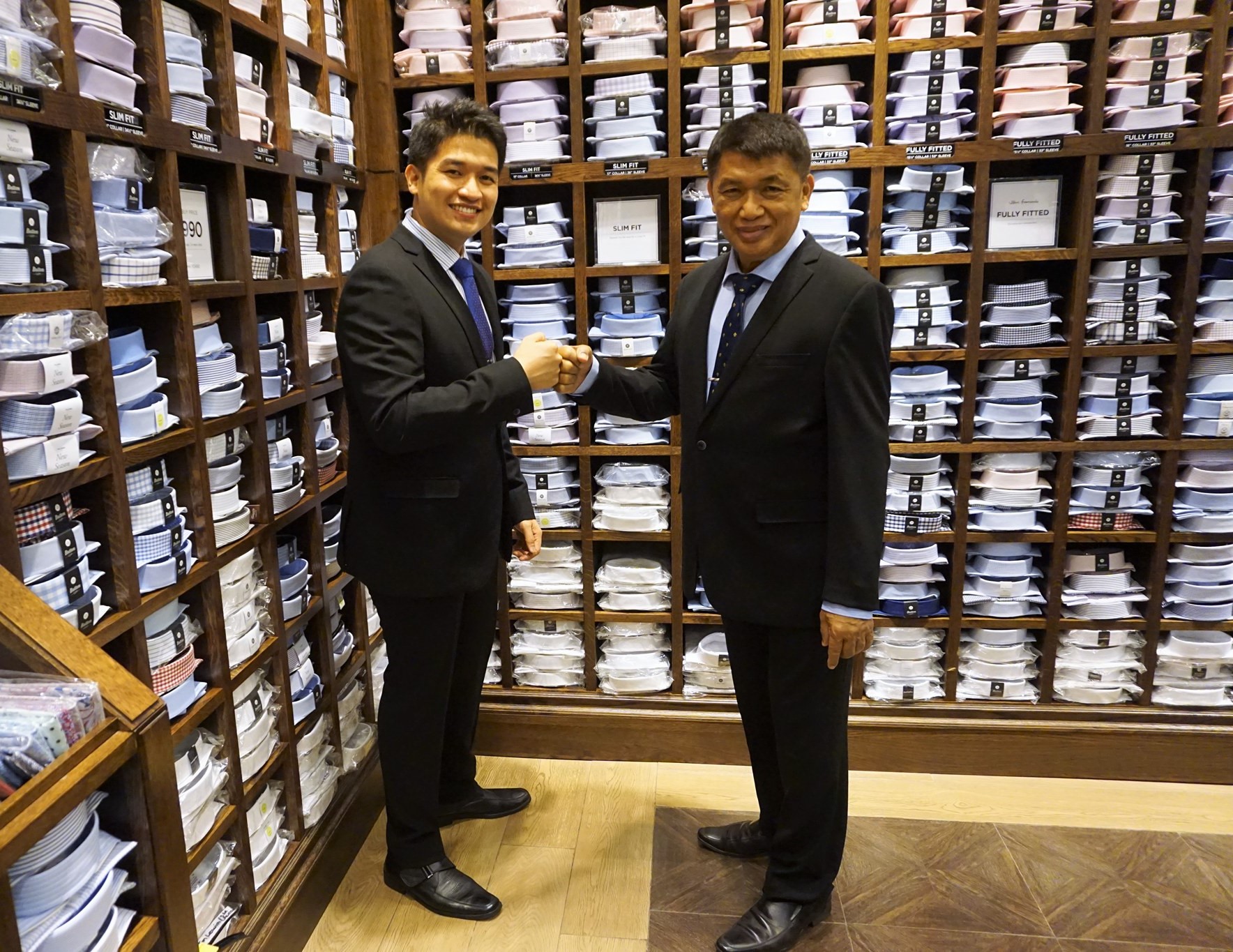 Check out T.M. Lewin stores at their branches in Trinoma, Greenbelt, SM Aura and SM Megamall for more Father's Day gift ideas.