One of the most obvious signs that you have transitioned from being a boy to a grown up man, is when you start overhauling your wardrobe by filling it with dapper-looking, business attire.
As for me, I've done that transitioning years ago (as mentioned in my bio here) during my job hunting days. I can clearly remember how the whole overhauling-your-wardrobe process felt like a journey towards manhood for me. It's a journey that starts as soon as you finish school and start your career in the city.
Years have passed and up to now, I keep upgrading my wardrobe by grabbing new pieces of dress shirts, slacks and even suits whenever I have time and cash to spare.
Now in the past few months, there is a particular brand of men's business wear that I'm currently obsessing and keeping an eye on. It's none other than T.M. Lewin London.
T.M. Lewin: Yes, they pioneered men's dress shirts
Some of you have probably heard them or seen them in upscale malls, but for those of you hearing them for the first time, T.M. Lewin is a British brand of men's formal, business and professional wear.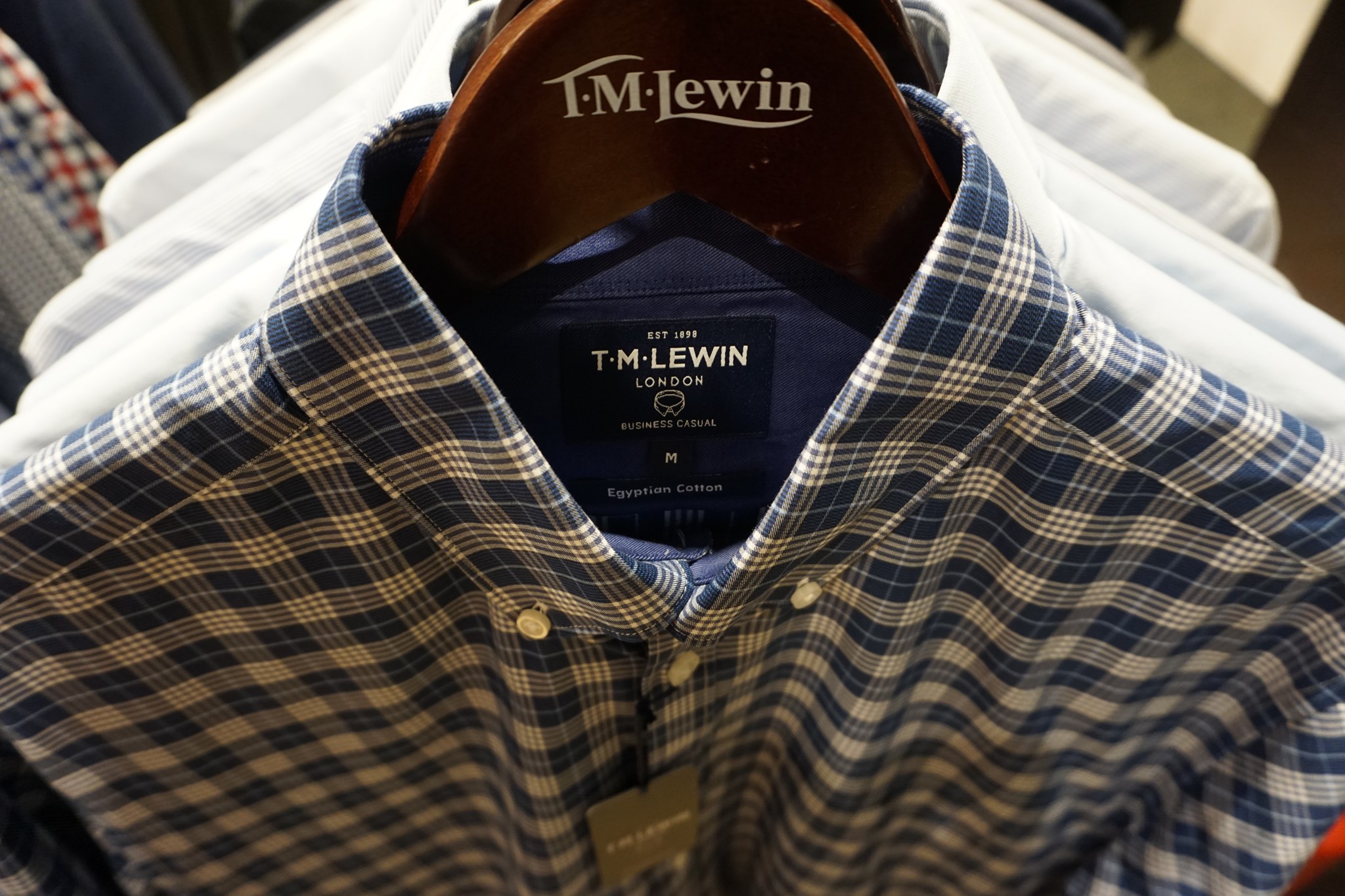 T.M. Lewin has been in existence since 1898. It was started in London by one of the world's finest tailors – Mr. Thomas Mayes Lewin (hence the name, T.M. Lewin).
An interesting fact about the brand (and their founder) is that they were the first to introduce button down dress shirts that we have today. Before, shirts didn't have buttons, but thanks to T.M. Lewin, they prototyped the "coat shirt" as they called it back then, which, in modern times, is the contemporary button down dress shirts that we have for men.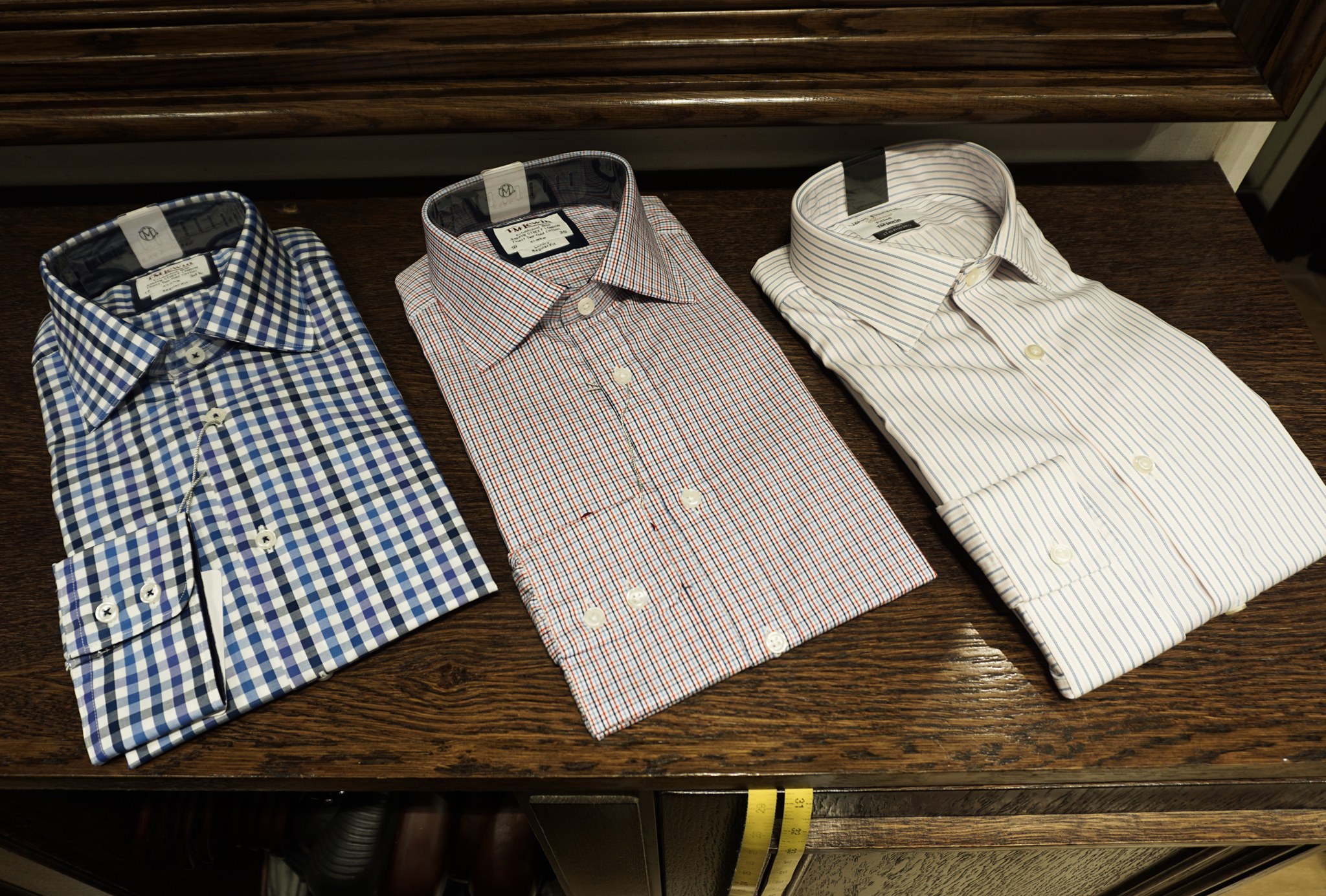 Premium Dress Shirts now with lowered prices
The T.M. Lewin brand prides itself for their premium and high-quality fabrics used in their ready-to-wear dress shirts.
Their dress shirts are made from 100% Egyptian cotton and most of their shirt variants are thick enough for you to not wear an undershirt beneath. How cool is that?
And what is amazing about T.M. Lewin is that they have lowered their prices for their men's business wear. Before, their non-iron shirts cost 3,490 Pesos. But today, you can grab them at a much lower price of 2,990 Pesos only.
Also, they have a multi-buy promo wherein you could get a T.M. Lewin classic shirt at 1,990 Pesos only when you buy 2 or more pieces.
Choose the FIT that suits your body
Apart from offering the finest fabrics, T.M. Lewin offers different fitted shirts according to your body type.
They have the regular fit which is the classic fit of men's dress shirts. Then they also have fully fit and slim fit which gives you a sleek appearance. And finally, they have superfitted stretch shirts. Superfitted stretch shirts are the type of dress shirts that show off your body physique and is ideal for men who are industrious in their profession and also workout hard at the gym.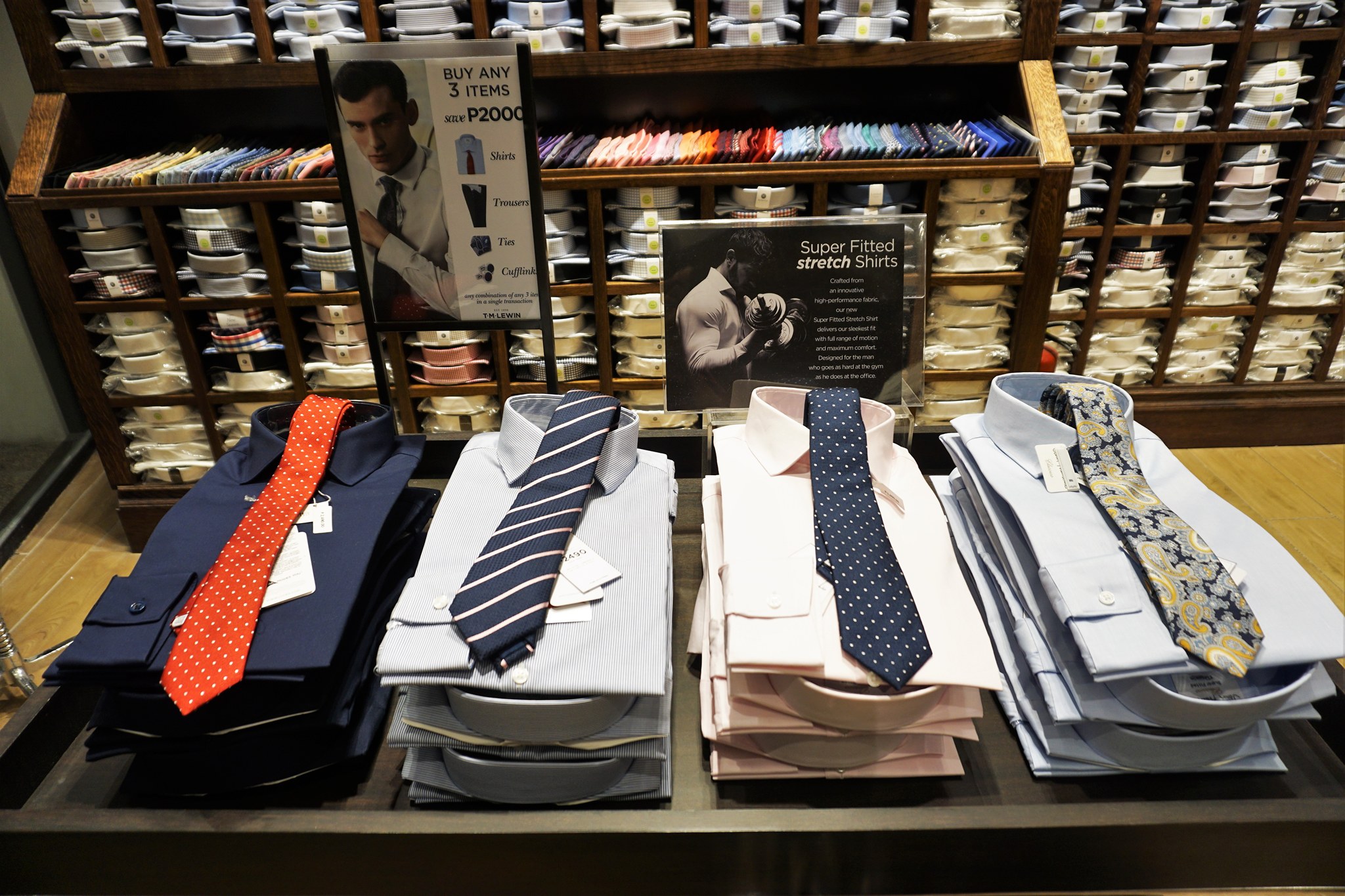 Note too, that their dress shirts come in a wide range of neck sizes and sleeve lengths so you are most certain that you will find a shirt that would perfectly fit your body type.
Pick from a wide variety of colors
One of the things that you will instantly notice about T.M. Lewin is the wide array of colors that you can choose from their formal wear. At T.M. Lewin, you get a chance to pick different shades of dress shirts that are not too flamboyant, but instead stick to the fine classic gentleman look.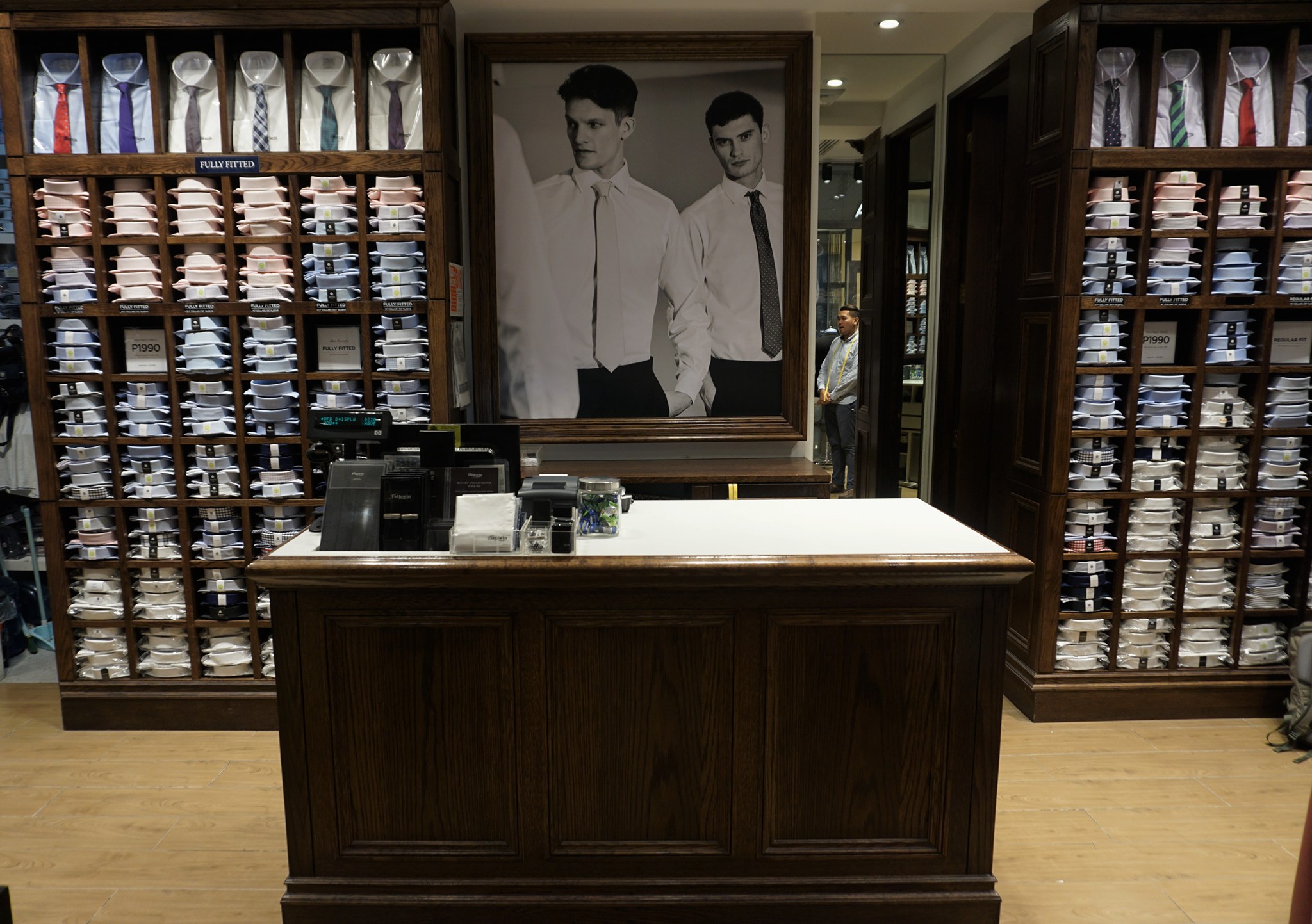 T.M. Lewin offers a wide variety of color palette which will make it easier for you to mix and match your dress shirt with your suit…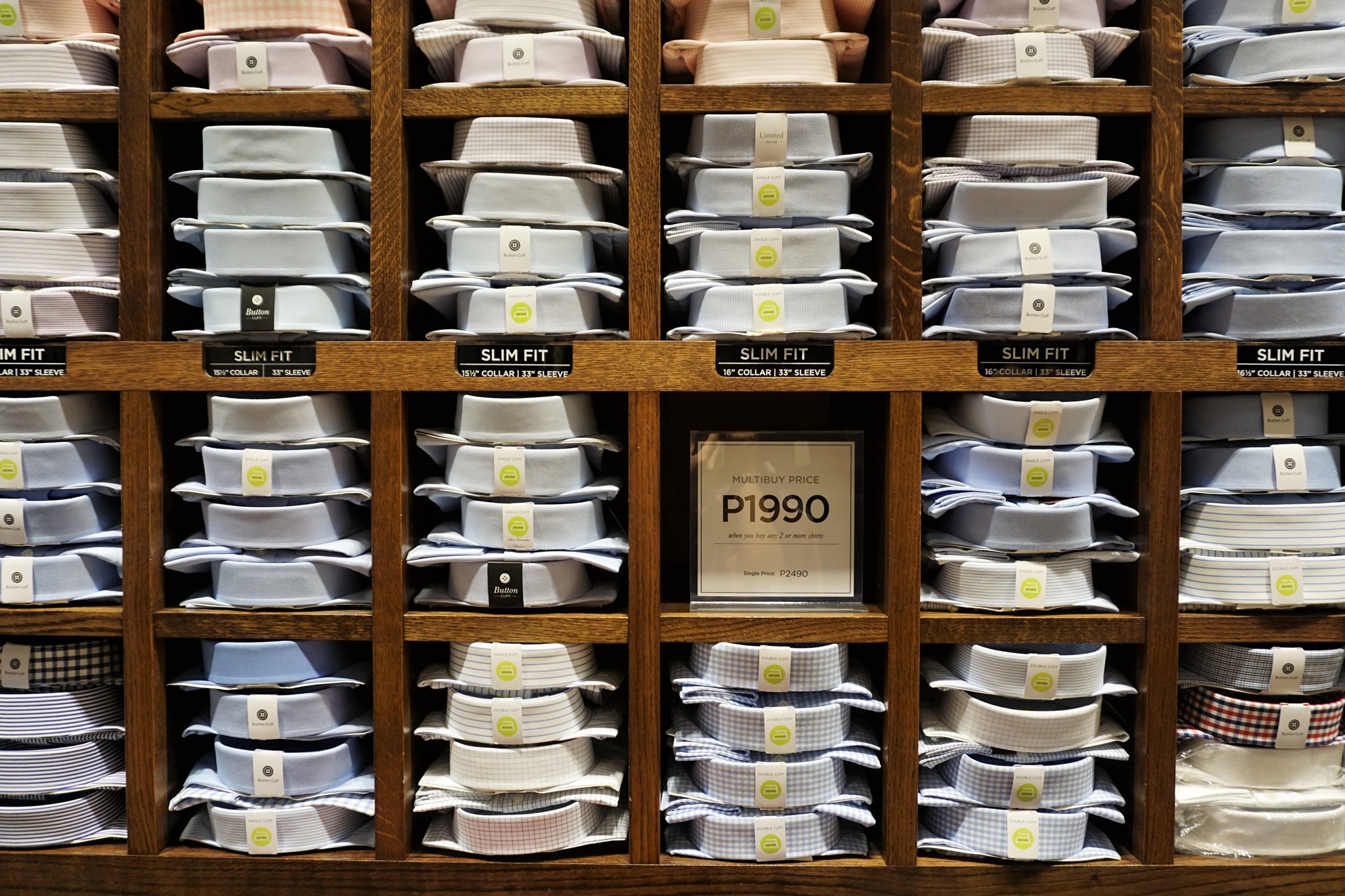 And speaking of suits…
T.M. Lewin and The Infinity Suit Bundle
Naturally, a man's business wardrobe wouldn't be complete without a suit. And T.M. Lewin knows this that is why they are also offering a complete line of ready-to-wear infinity suits.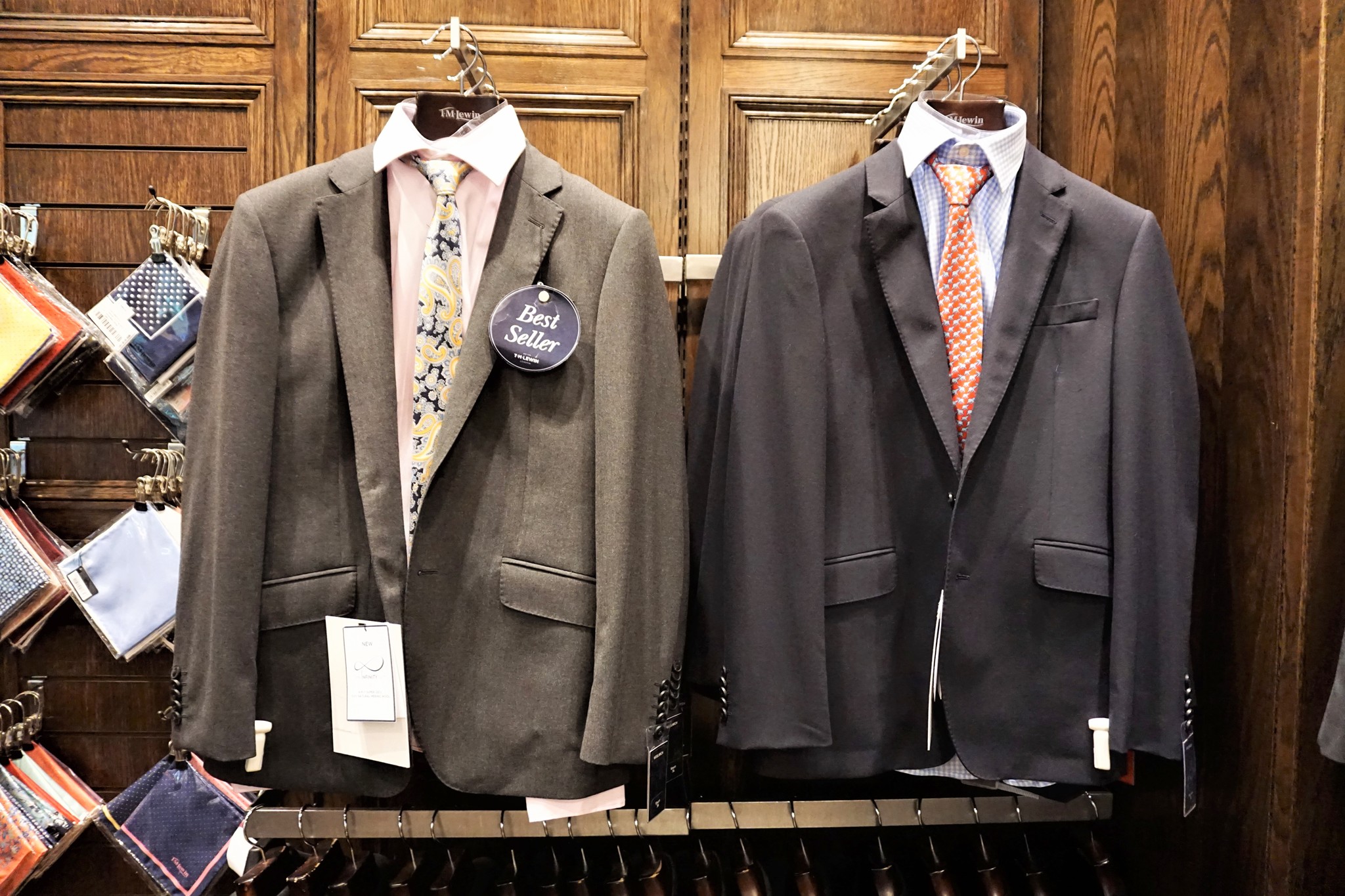 What are infinity suits? These are suits that are crush and crease-resistant.  On top of that, these suits are made from open weave fabric that is breathable – therefore, giving your body the much-needed comfort and cool feeling which is particularly important in a tropical country like the Philippines.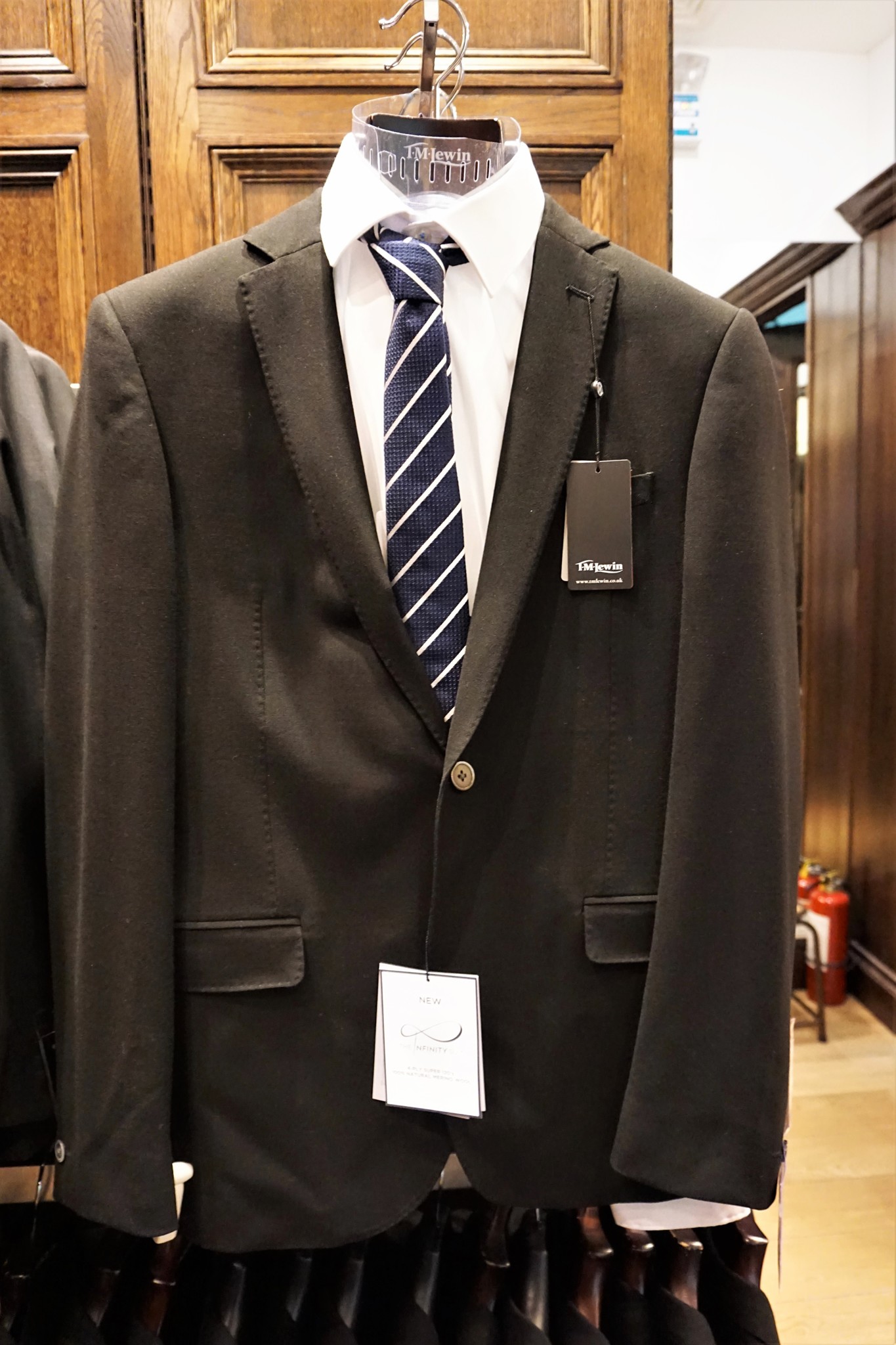 And the good news here is that from June 1-30, 2017, T.M. Lewin Philippines is offering The Infinity Suit Bundle promo. Get the suit jacket, trousers, 2 dress shirts and 1 necktie and you instantly get 6,000 Pesos off your total bill!
T.M. Lewin: Branches in the Philippines
As you can see, T.M. Lewin is for the men with great ambition.  Think about guys in the city who are at the top of their game: those excelling in their careers, climbing up the corporate ladder, hardworking entrepreneurs and even guys who make women swoon. Are you one of them?
Of course, you are. That is why you are reading Pinoy Guy Guide. 😉

Dress the part. I recommend that you check out T.M. Lewin's stores in  Trinoma, Greenbelt, SM Aura and SM Megamall to check their new arrivals and to catch their latest promos. You can also visit their Facebook page for more information.
Get the latest men's fashion news here on Pinoy Guy Guide. Follow behind-the-scenes on PGG's Instagram.