They say that summer beach bodies are built during the winter or rainy season. Just like now.
But let's be honest. Getting motivated to workout is hard especially with our busy schedules. But what is even harder is keeping the motivation high and consistently retaining the habit to workout, no matter what the circumstance may be.
I had my own fair share of yo-yo diet and weight loss. Sometimes you see me lose weight, then two years later, you see me gain it back. Then I lose it again and I gain it back. I admit that in the past, whenever I see myself dropping the pounds, the more I get motivated to workout. But as soon as I have achieved my desired weight and see the scales becoming steady and my weight plateuing, I start to lose the motivation to workout then fall into the trap again of sabotaging my weight loss efforts.
After all, what the fitness coaches said was right. The easy part is to lose weight. The hard part is to keep it off.
And that is why in today's era of cutting-edge technology, tech companies like Fitbit understand what you and I go through so they have come up with fitness trackers, which help you monitor your physical activities and assist you in keeping your fitness goals.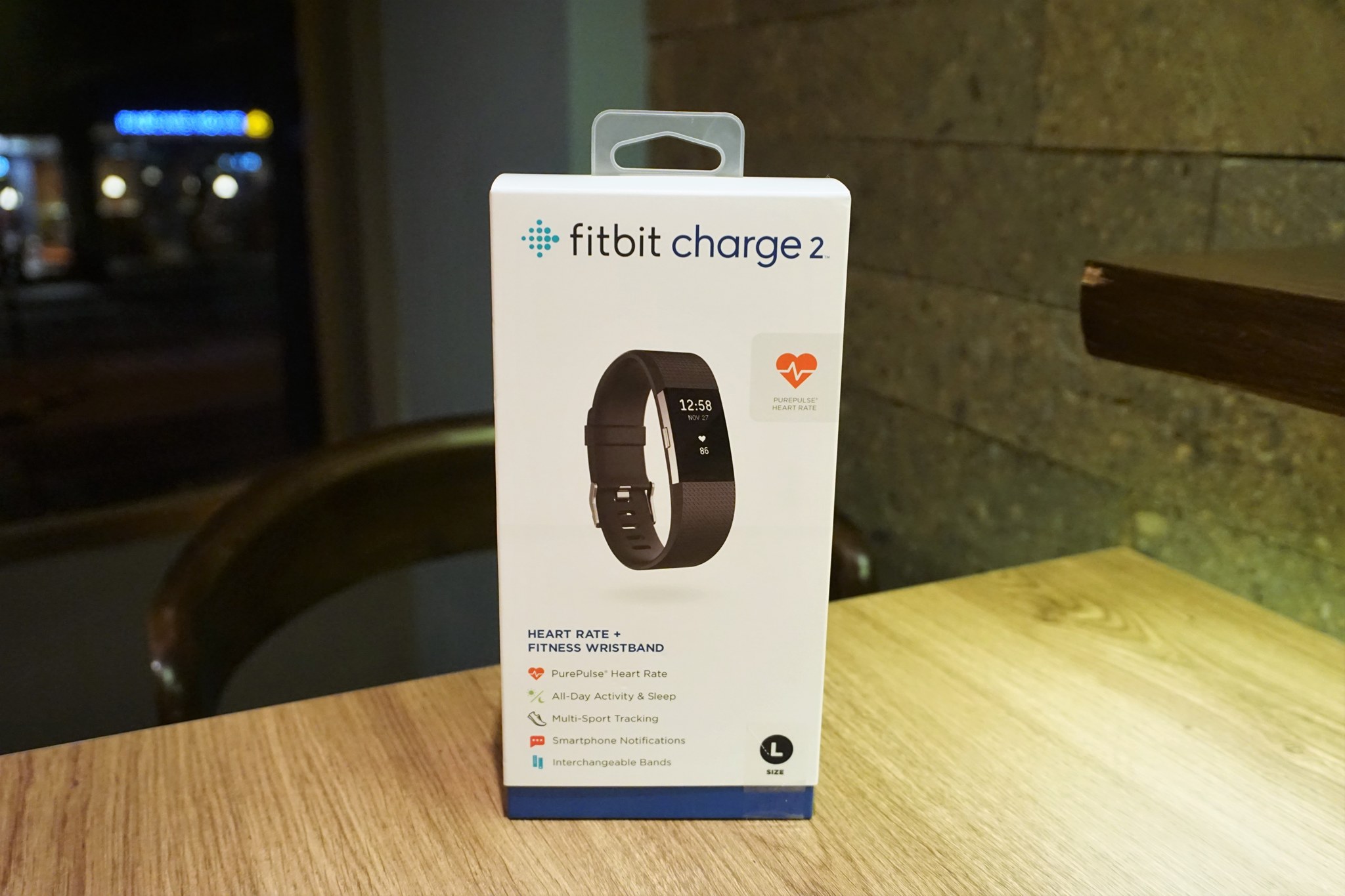 In the past month, I got myself a Fitbit Charge 2, which, at first glance looks just like any other digital watch. But nope, it's much more than that. It is a fitness tracker, capable of monitoring your heart rate, your workouts, your movements, your sleep and your fitness goals all in one device.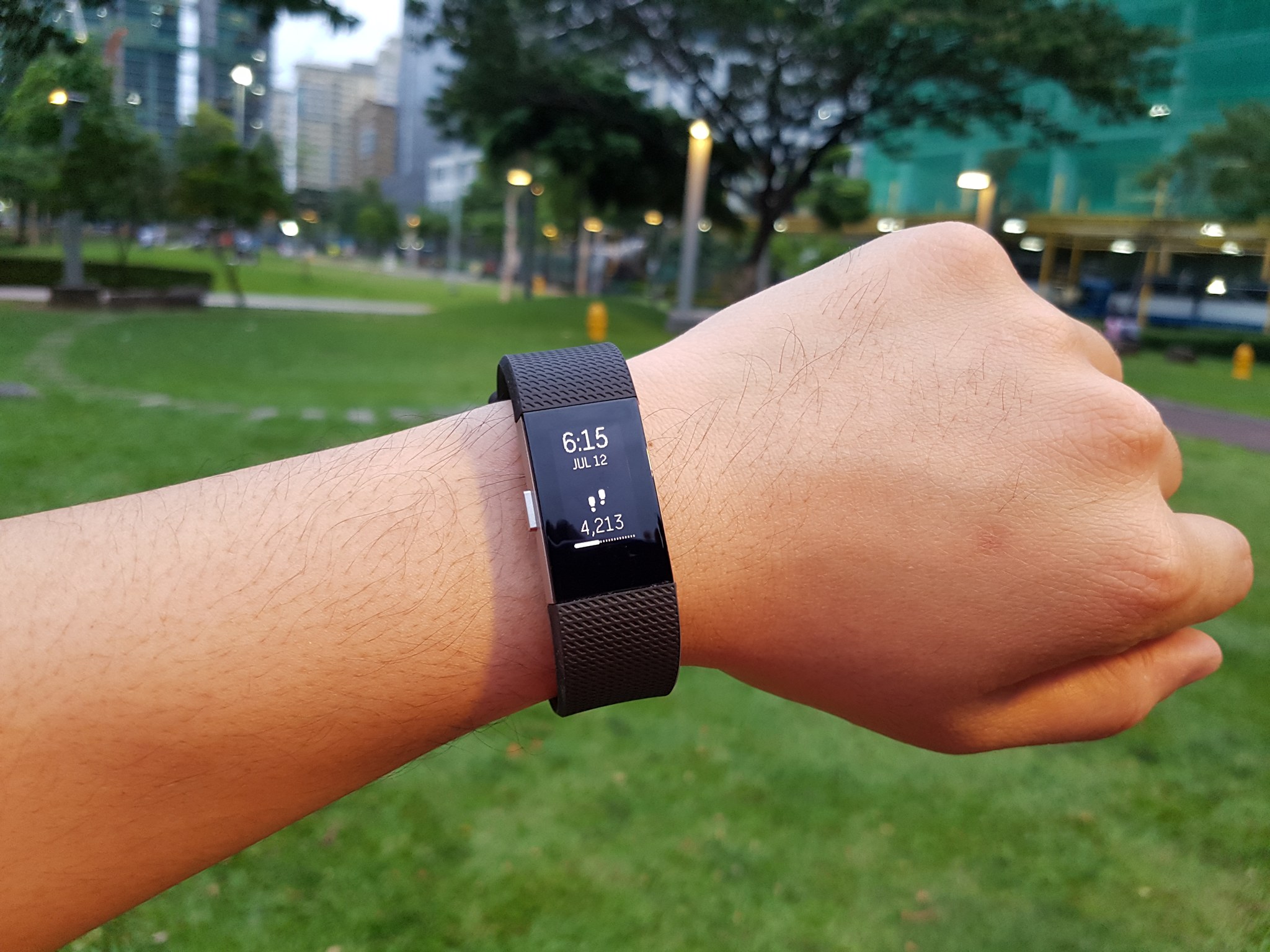 So in case you are looking to get your first fitness tracker and use it as some source of inspiration for your weight loss goals, then here is what to expect when you get the Fitbit Charge 2, which is the company's latest product offering.
First things first: Unboxing & Getting Started
As soon as you unbox your Fitbit Charge 2, you will find the tracker, a small manual and a USB charger.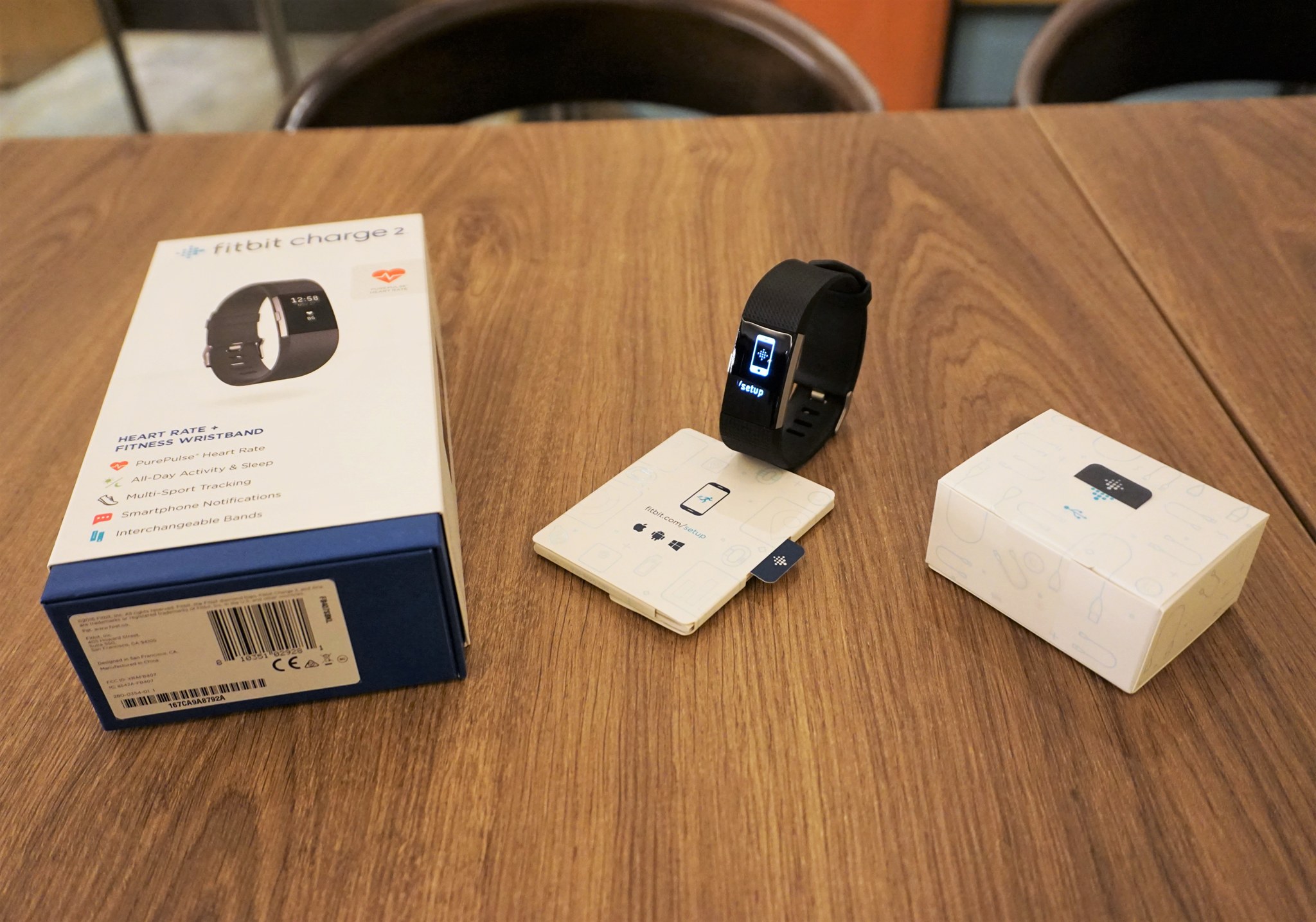 If you look closely, its charger is not a dock. It is actually a clip where you press the tracker in between to charge.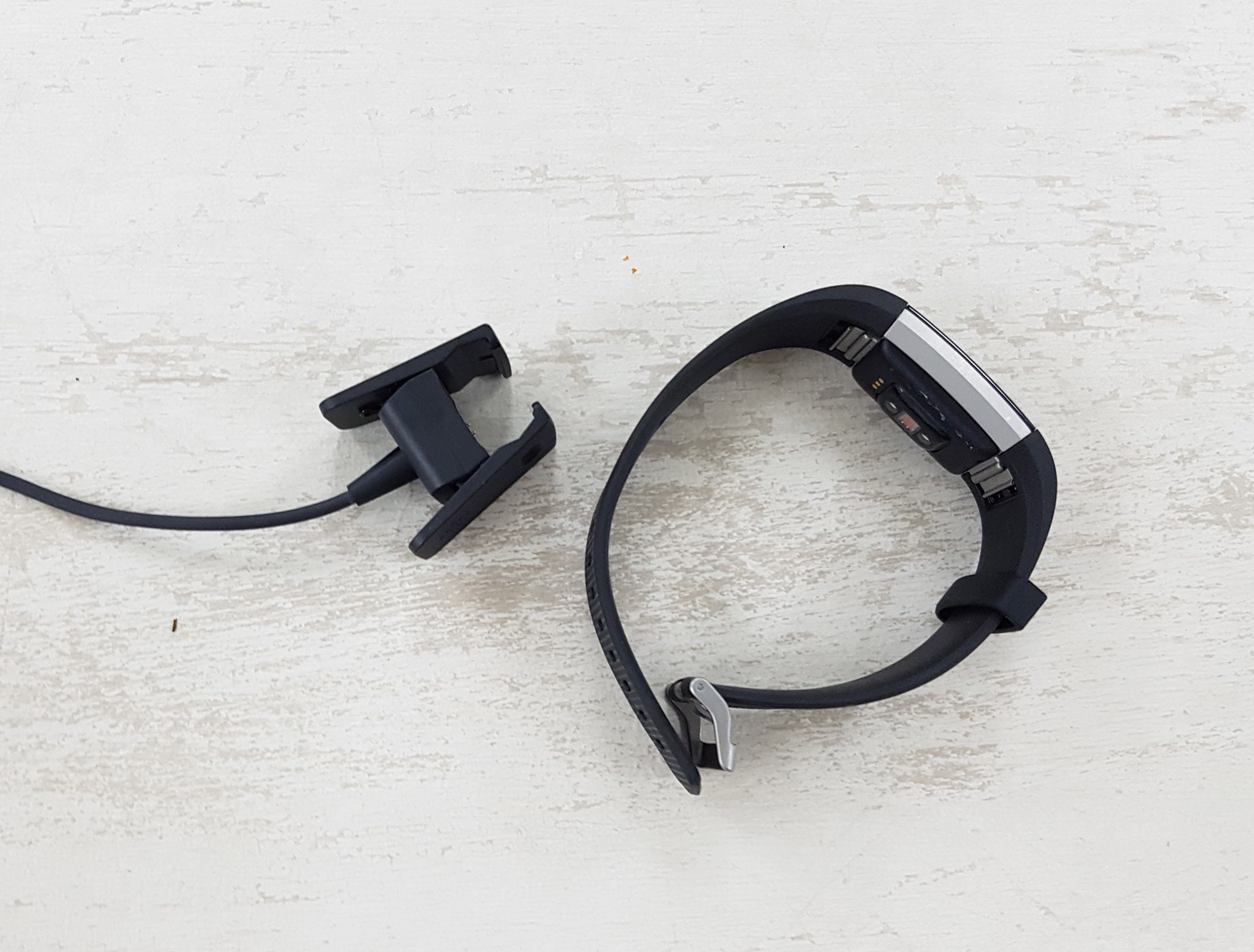 When fully charged, the tracker can last for up to five days without recharging – something I found to be quite impressive.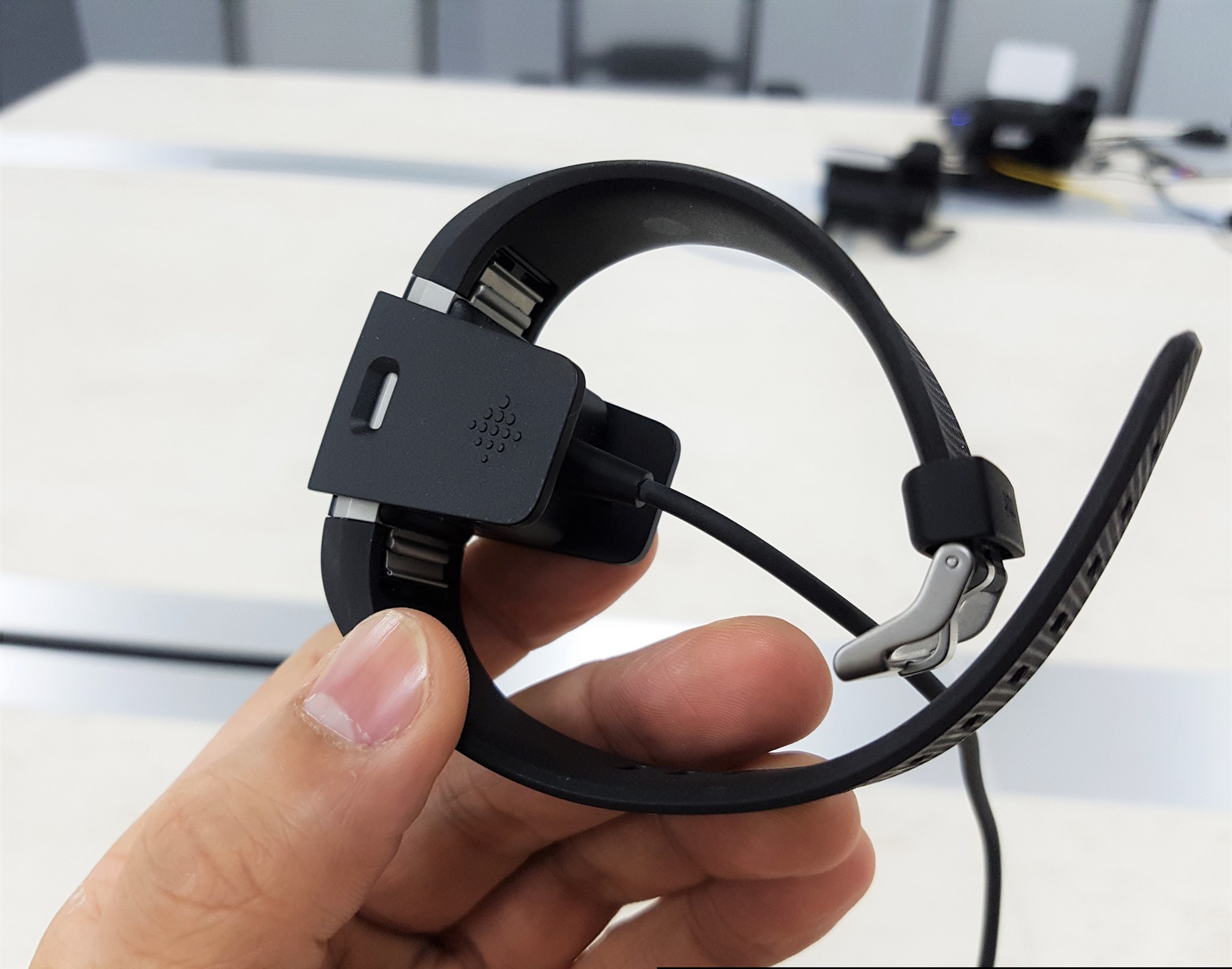 Now to start using the full capabilities of your device, you will have to head over to fitbit.com/setup and download the official Fitbit app for Android, iOS and Windows phone devices.
Since I'm an Android user, I downloaded the Fitbit app from the Google Play Store and followed the simple instructions to get my Fitbit all synced up and ready.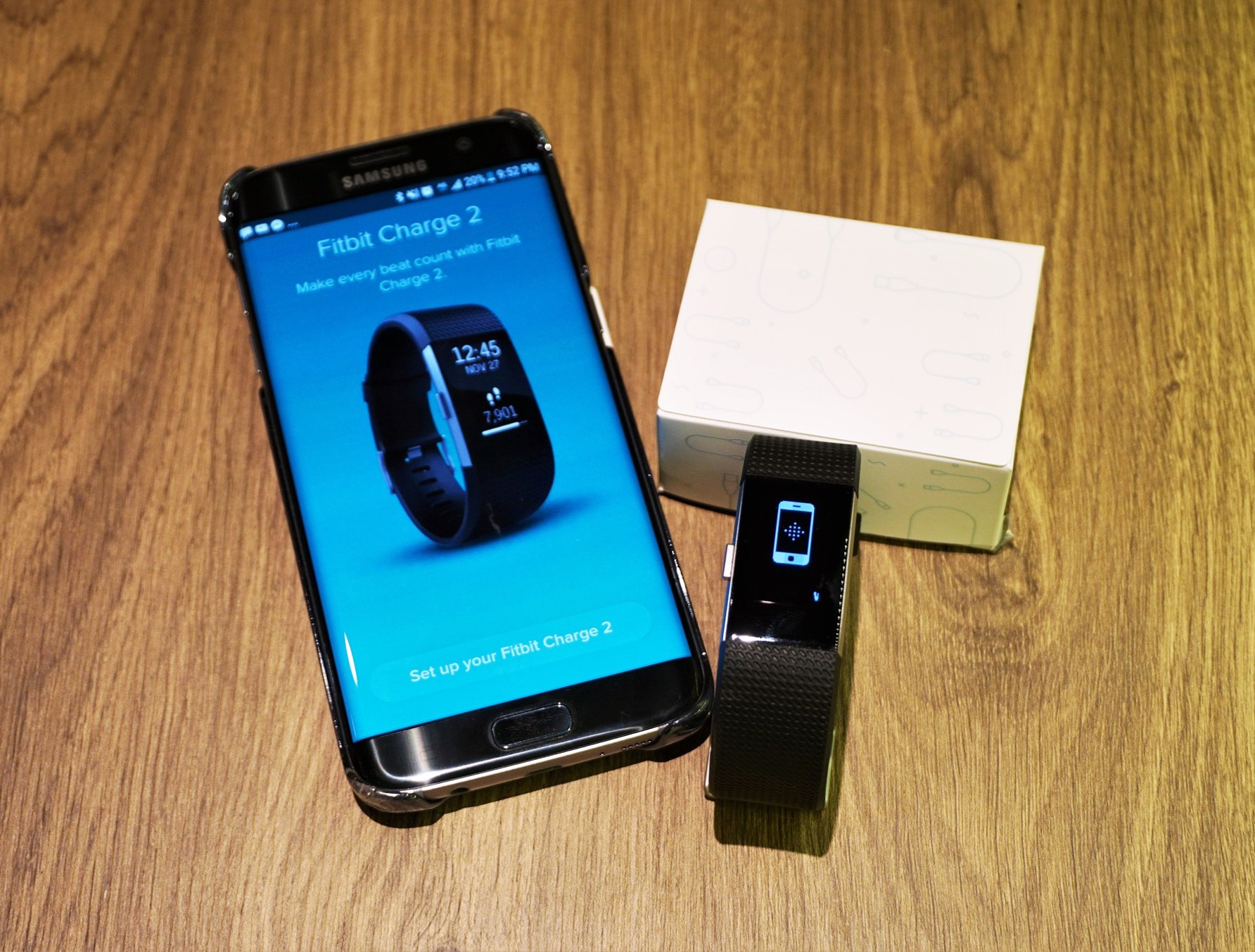 Upon initial setup, the app will connect to your tracker and will ask you about your current height and weight and it will also ask you about your fitness goals such as…
Your target weight…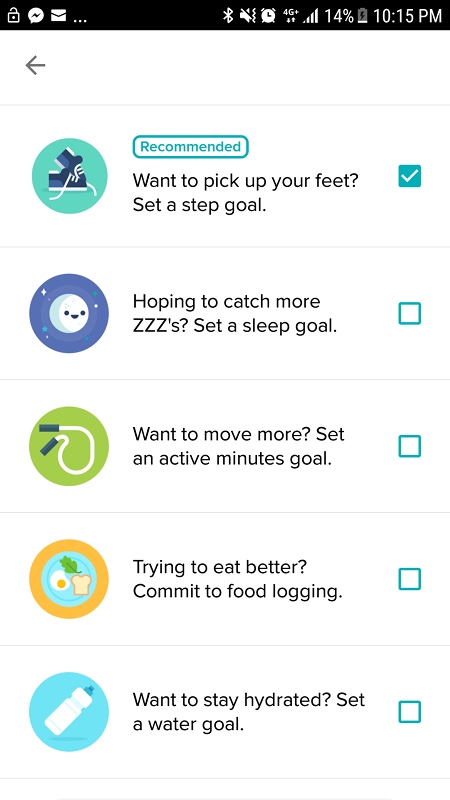 Your daily goal when it comes to number of steps (I was a bit ambitious so I went for 10,000 steps per day as my goal even if my office is just a five minute walk away from my house).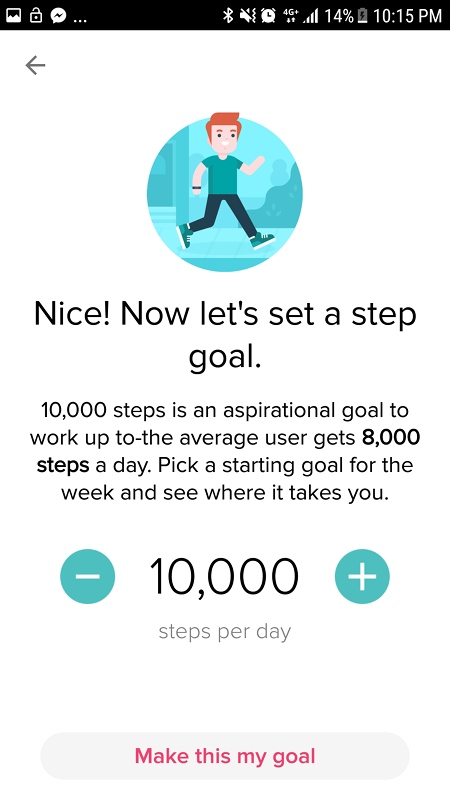 The app also asks you what is your target number of hours of sleep every night. This is something I badly need because I tend to stay up late and wake up early. For this, I picked 7 hours as my sleep goal to be more realistic.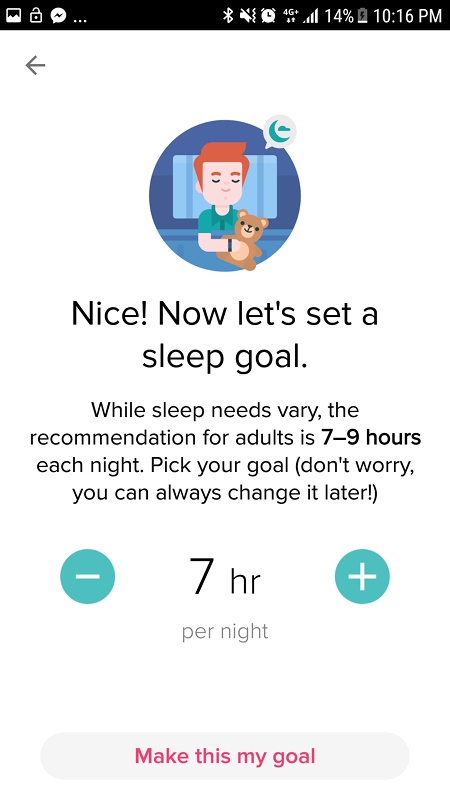 You may also want to enter your target number of active minutes (a.k.a workout) per day. I entered a goal of 45 minutes of physical activity each day.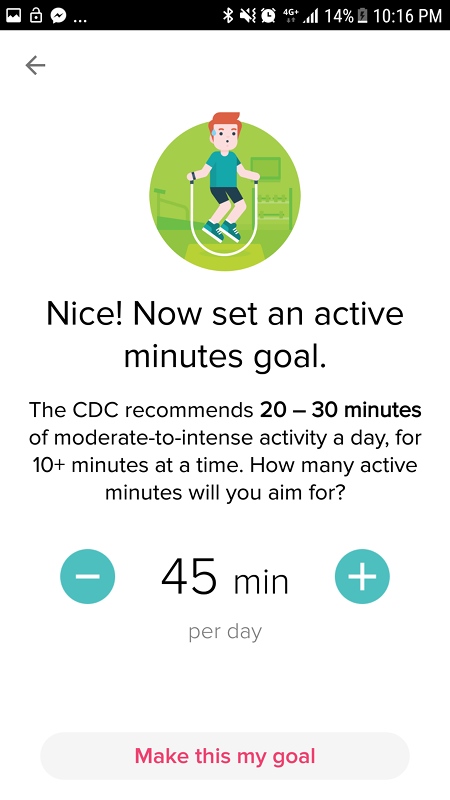 And if you are one of the guys who do not drink enough water, then here is where you put your goal of staying hydrated.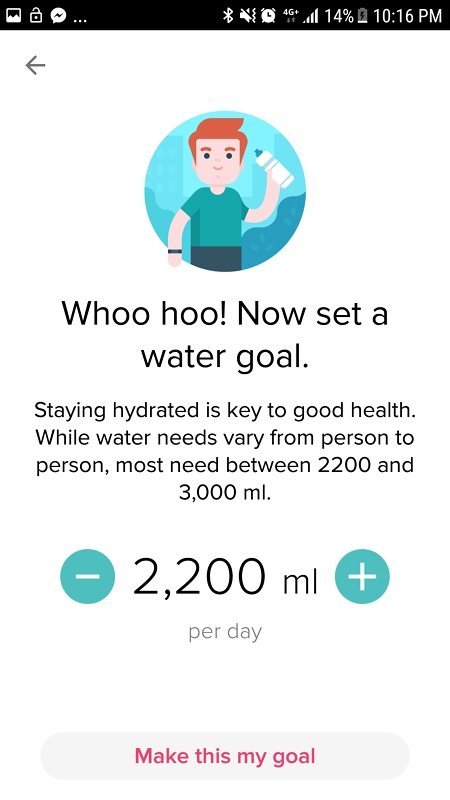 Once you have setup your goals and have your phone and device connected, there is almost nothing else that you need to do. Almost everything about the tracker is automated so it auto detects your movements and physical activity without having to manually enter how much exercise you did for the day.
Now here are some of the highlights about the Fitbit Charge 2 and top features which I loved the most.
Heart Rate Tracker & Cardio Fitness Score
Back in the day, monitoring your heart rate can only be done via sophisticated equipment straps attached to your chest.
But thanks to technology, Fitbit Charge 2 comes with built-in continuous, automatic, wrist-based heart rate tracker where you would be able to see 24/7 how many heart beats you have per minute while you are exercising, resting or even sleeping.
The green light blinking beneath the tracker as you will see pictured below is one of the sensors used by the device for tracking your beats per minute as well as your movements.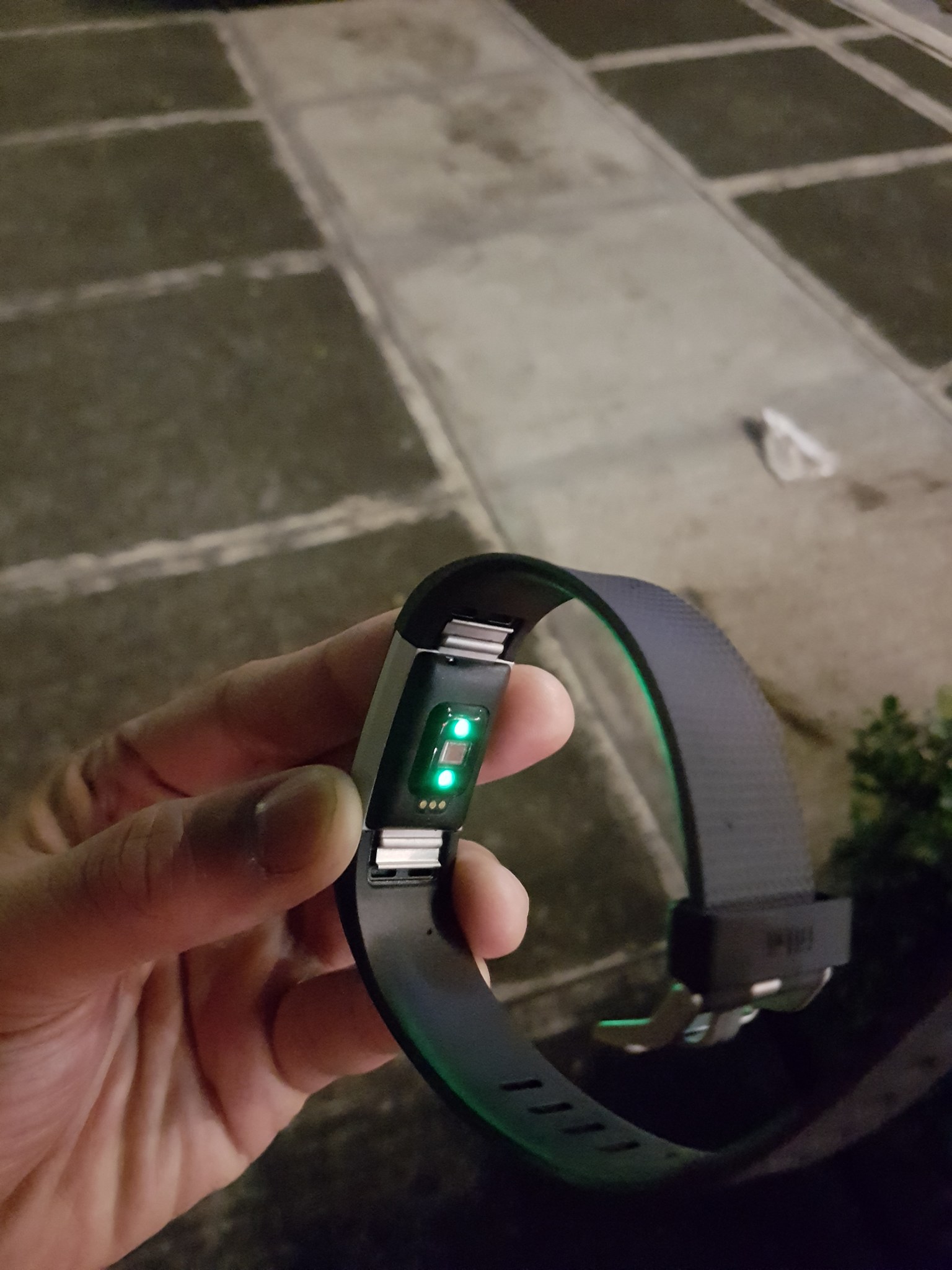 So how is your heart beat data used by the Fitbit app? If you open the app from your phone, you will see your Cardio Fitness Score which indicates how fit you are as compared to other people of the same age bracket.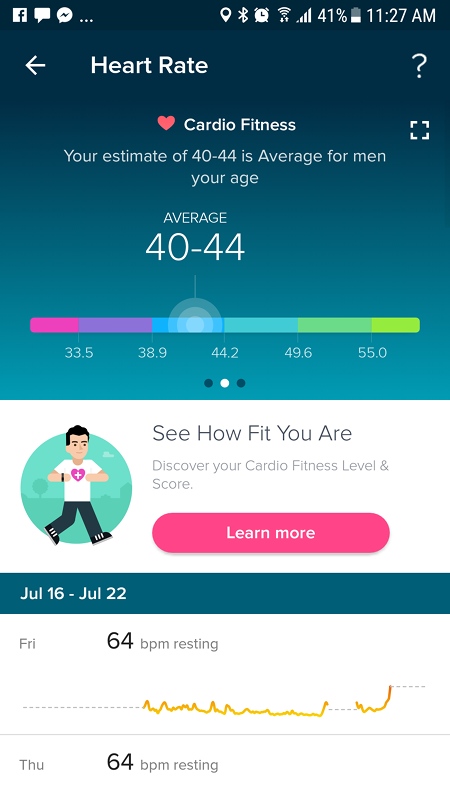 You will also be able to see how your score improves over time as you push your physical activities a higher notch.
All-Day Activity Tracking with Auto Exercise Recognition 
When I was first introduced to Fitbit and activity trackers in general, I was a bit skeptical about them. I would often ask myself why would anyone need a separate device to track your workouts when you can do exactly the same with health apps available on your mobile phone? In fact, most high-end mobile devices have built-in apps to estimate calories burned and number of steps so why would you want to buy a separate fitness tracker?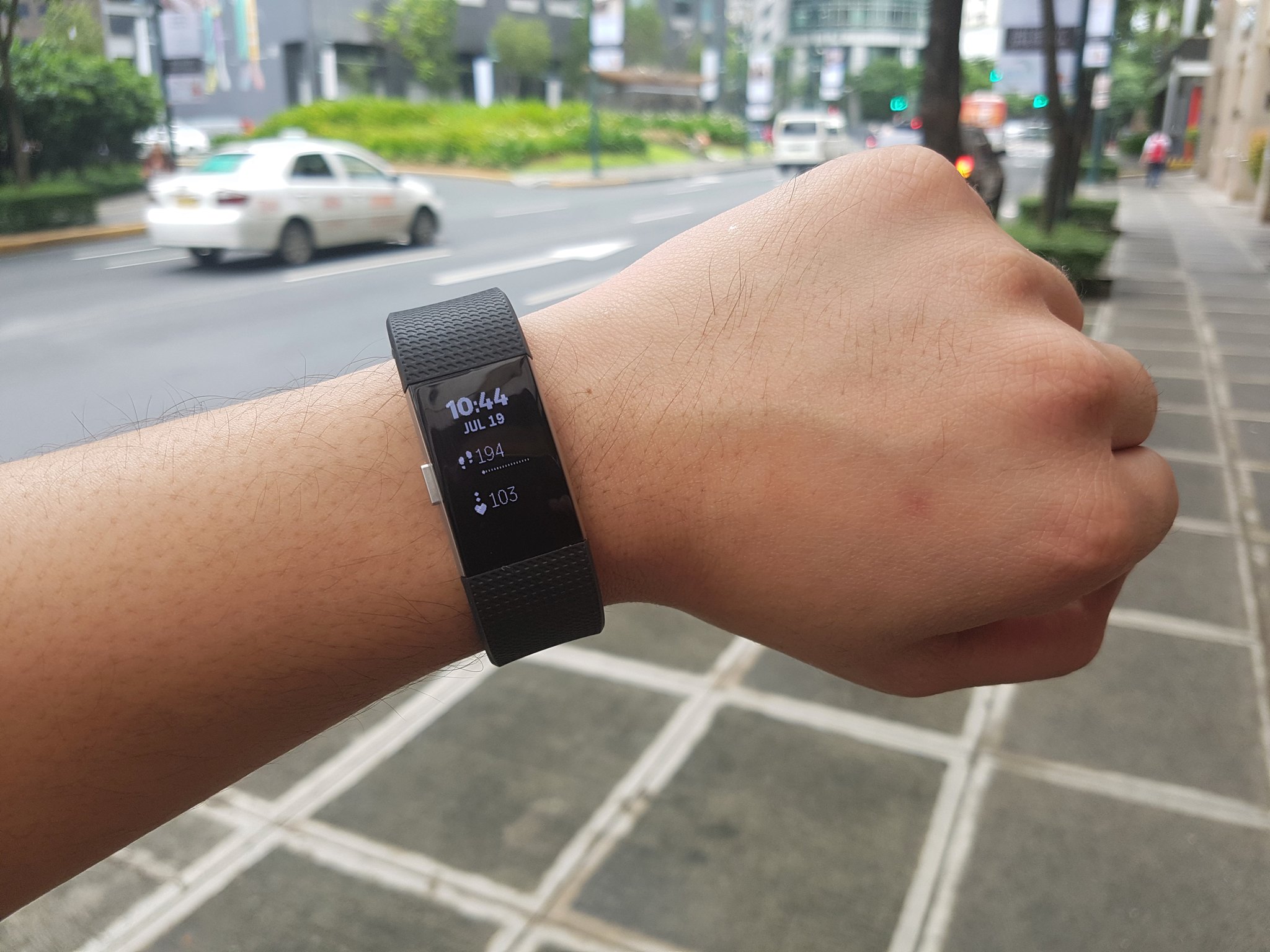 I found the answer on the Fitbit Charge 2. What is different with using a standalone fitness tracker is that it is more precise in measuring your step count. And what surprised me the most, especially with Fitbit Charge 2, is that it automatically detects a number of physical activities. It knows if you are walking, running, climbing up the stairs, cycling, playing football and much more. All that is detected by the tracker without you needing to manually enter your type of physical activity in the app. Now that is something that ordinary apps couldn't do without the help of a standalone tracker.
Sleep Detection
Another feature I found mesmerizing about the Fitbit Charge 2 is the device's ability to track your sleep. Like how is that even possible?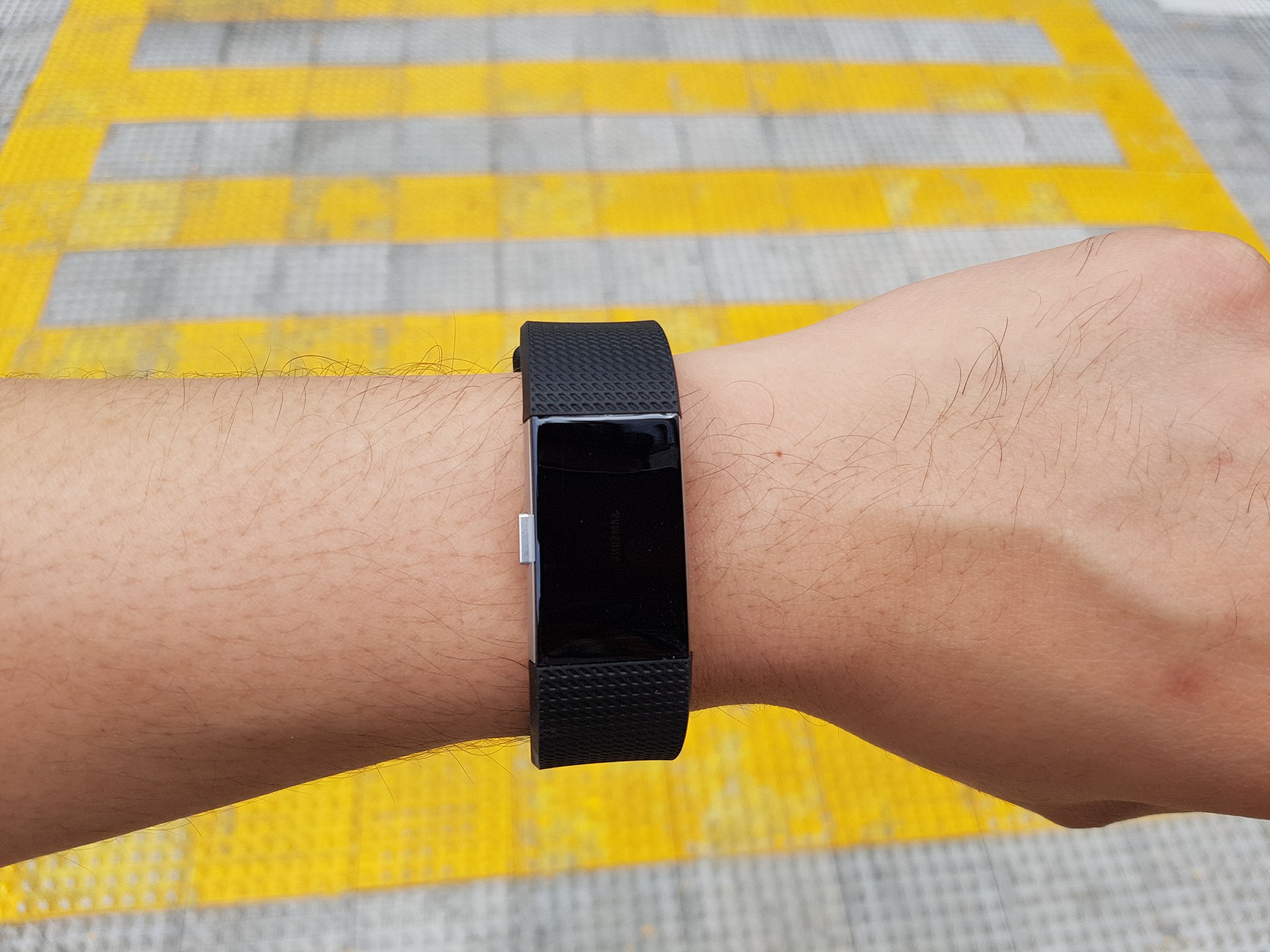 I remember the first time I used the sleep tracking feature of the device. I had doubts about it but to put my skepticism to rest, I purposely went to bed the other night wearing the tracker. Now a few minutes after I woke up the next day, I saw this displayed on the Fitbit app on my phone:
Wow, it auto-detected my sleep as 6 hours and 55 minutes!
What's even more amazing is that the tracker was able to detect how deep my sleep was throughout the night. If you check out the graph below, you'll see how my sleep went from awake, REM (rapid-eye movement), light and deep sleep.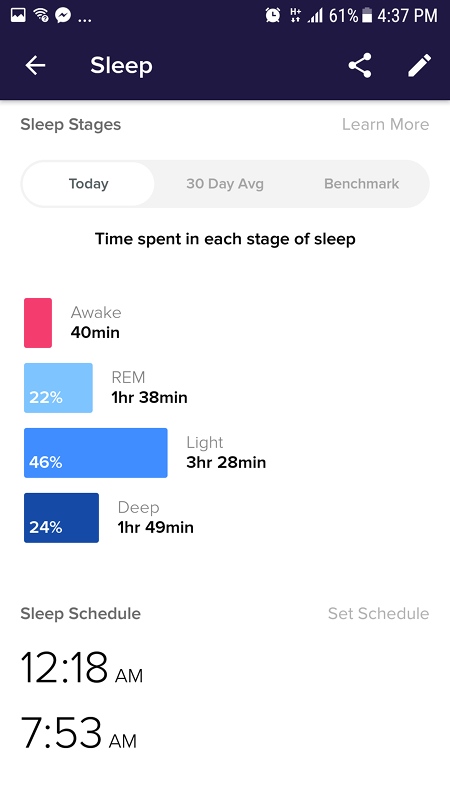 Yes, it is this accurate. It auto-detected my sleep without me having to manually enter how many hours I slept for the night.
The Fitbit Community: Challenging, Cheering and Taunting your Fitbit friends
One of the fun things about owning a Fitbit device is how you are able to connect with your friends who own a Fitbit device too.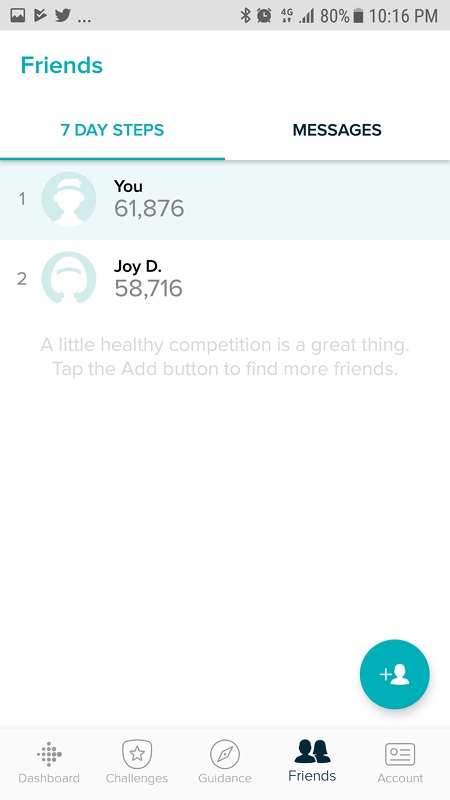 Using the Fitbit tracker and app, you would be able to compare your activity levels with your friends. You could see how many steps they have made throughout the day as compared to you and you can compete with them by challenging them, cheering on them and even taunting them when you have surpassed them in their goals.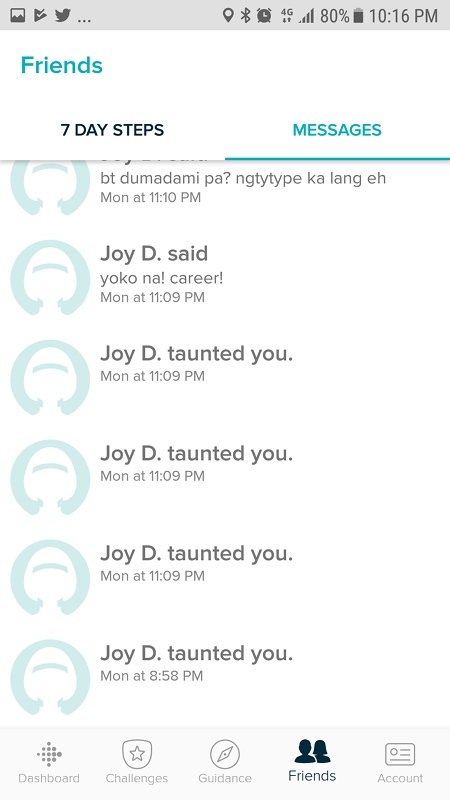 This community of Fitbit users gives you a sense of belonging and encourages you to take your workouts further.
Fitness Reminders and Notifications
Perhaps the best feature that I like about Fitbit Charge 2 is its fitness notifications and how it reminds me every hour to walk at least 250 steps to reach my 10,000 daily step goal.
Every hour, without fail, I get a reminder on my Fitbit Charge 2 that goes something like this:
"Feed me 250 steps"
This is a very useful reminder because in today's age where most people's jobs are to sit in front of a computer all day, the Fitbit Charge 2's hourly reminder would encourage you to stand up from your workstation and to walk around the office to get your blood circulating and consequently burn some calories throughout the day.
In the early part of this post, I mentioned how hard it was for me to stay motivated to workout daily. What Fitbit does to help me stay motivated is aside from displaying hourly reminders to workout, it also displays fireworks on the tracker's screen as soon as I reach my 10,000 daily step goal. Watch this clip below…
This is truly motivating. In fact, in the evenings after work, I would find myself going out of my way, walking around our neighborhood back and forth just to reach 10,000 steps before I go straight home.
Guided Breathing Sessions
After a long day in the office and a hard day's work at the gym, the next thing you might want to do is to relieve yourself from all the stress.
This is where Fitbit Charge 2's guided breathing sessions feature comes into play. Select the "Relax" option and the device guides you towards the right pace when inhaling and exhaling therefore relaxing you from the day's stress.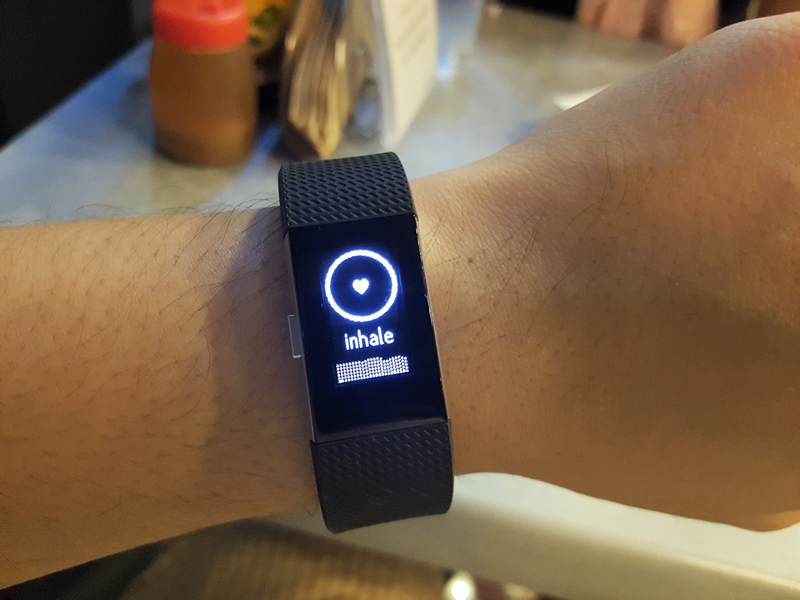 Customizable Watch Faces and Straps
For guys who are fashion forward, one of the questions that would often come up is: how stylish is the Fitbit Charge 2?
My answer would be, "Very Dapper" for two reasons:
Reason #1: The Fitbit Charge 2 has a customizable watch face so depending on your mood, you can change the face of the tracker to suit the occasion.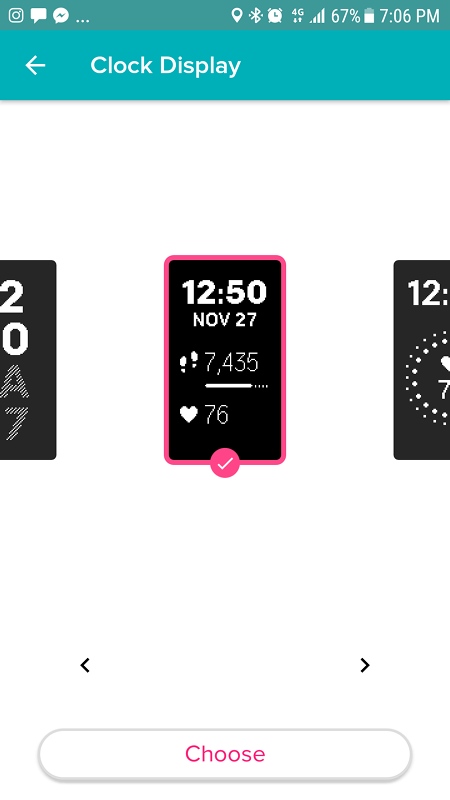 What I personally found cool and unique is this watch face which spells out the time, in words. 7:05 is spelled out as SEVEN OH FIVE.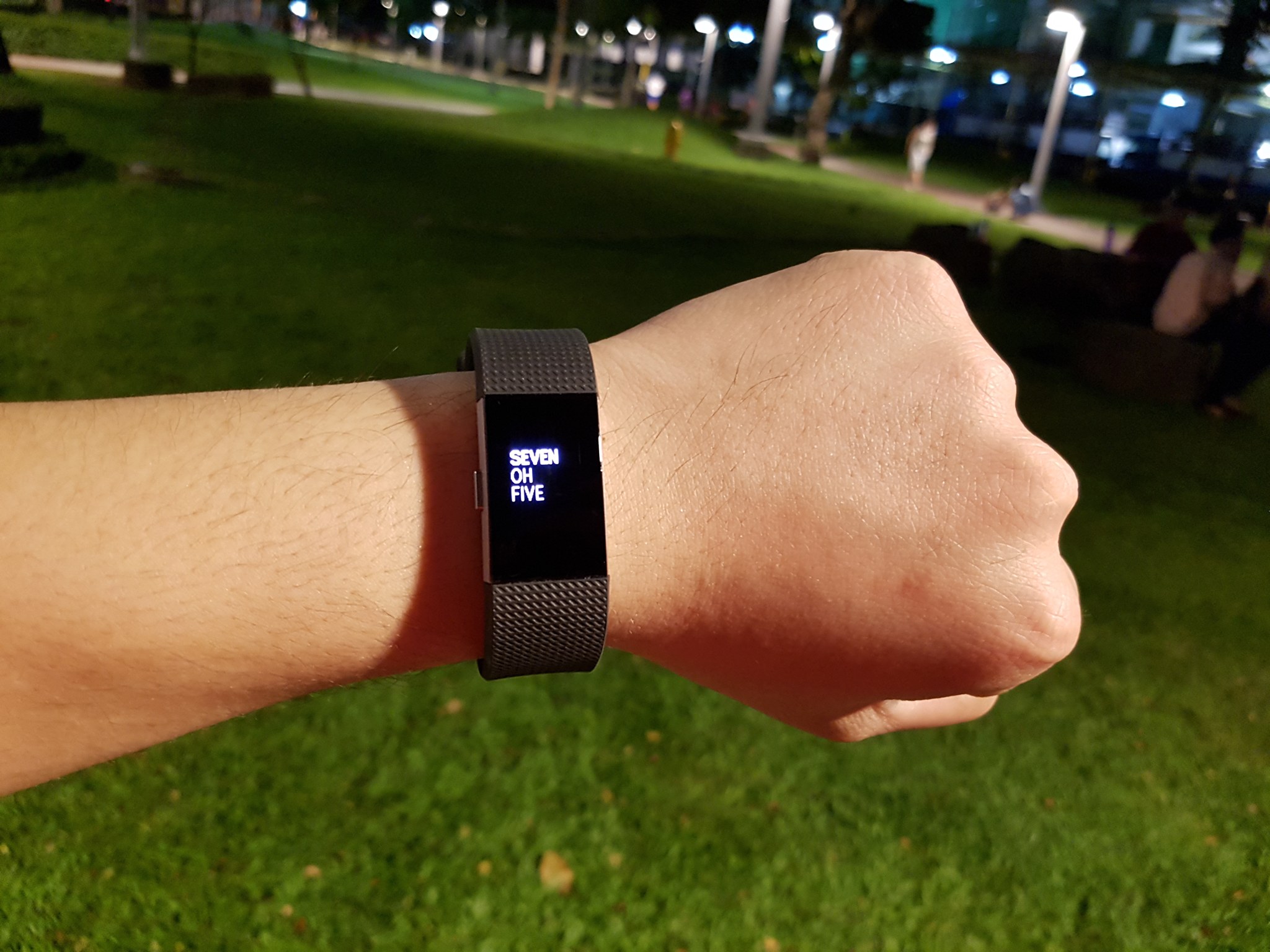 It Is LIT!
Reason #2: It has interchangeable straps.
There are a variety of straps available out in the market which you can use to mix and match with your outfit. I've seen stainless steel straps, metallic, leather and straps of all sorts being sold on their website and in stores.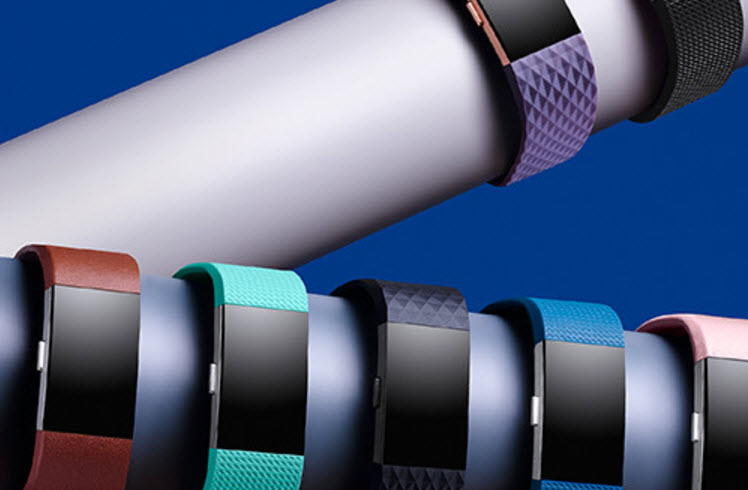 That makes the Fitbit Charge 2, a stylish accessory for trendy guys.
*    *    *    *
Overall, the Fitbit Charge 2 is a wonderful gadget especially for the guys who need the motivation to workout. I'm one of them and in the past three weeks of use, I'd say that I've never been this inspired to get myself moving.
The Fitbit Charge 2 fitness tracker will be generally available this September at major Philippine retailers such as Digital Walker, Beyond the Box, select Toby's stores, iBook, iCenter, Mobile1, Globe, Gadgets in Style, Hivemind, Lazada, Zalora, Timeline, The Inbox Store, iLiberty and Rnnr stores. It has an SRP of Php 7,699 and comes in black, blue, plum and teal bands.
Know what is coming up next on PGG by following us on Instagram. Make sure to subscribe your email for free so you would never miss a story from Pinoy Guy Guide.