I always get excited when buying new devices and electronics. Especially when it has something to do with music such as headphones, speakers and the likes – I'm an audiophile after all.
I ended up buying a new set of headphones last December because I needed to replace my aging one from JBL. It has served its purpose for roughly a year and it's time for me to replace it with something new after it finally broke last November.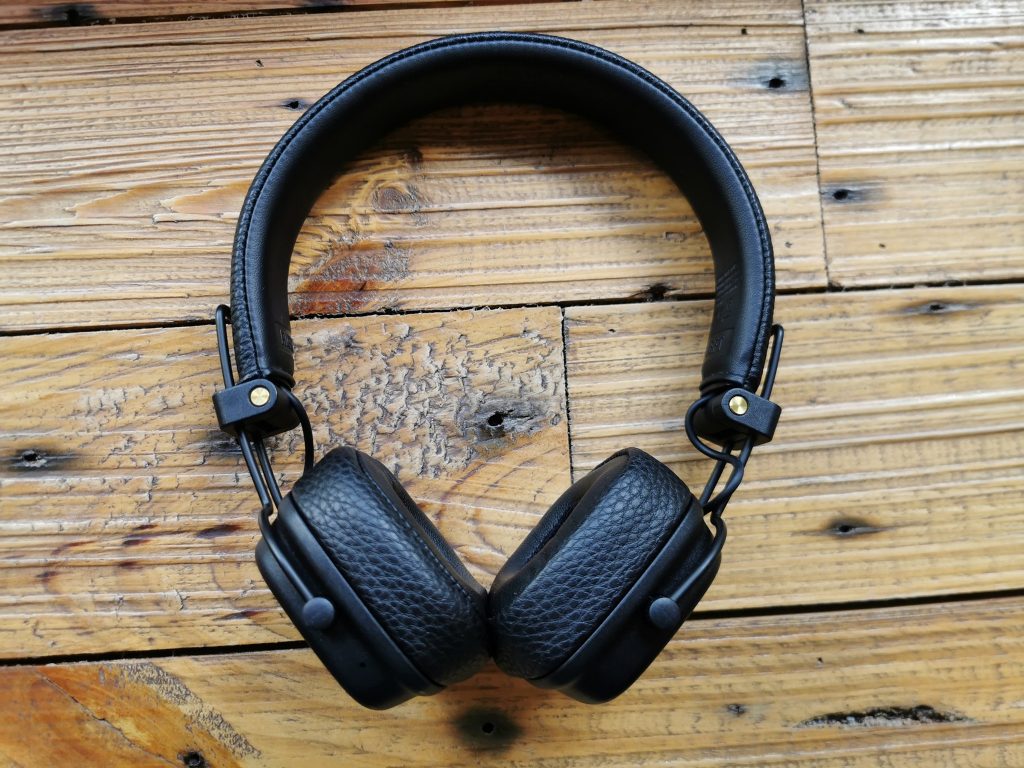 Now one of the headphone brands which I always had my eyes on is Marshall. I've always dreamed of owning one because I so love the classic (yet stylish) retro look of their products ranging from their speakers to their headphones such as this one – The Marshall Major III Bluetooth Headphones.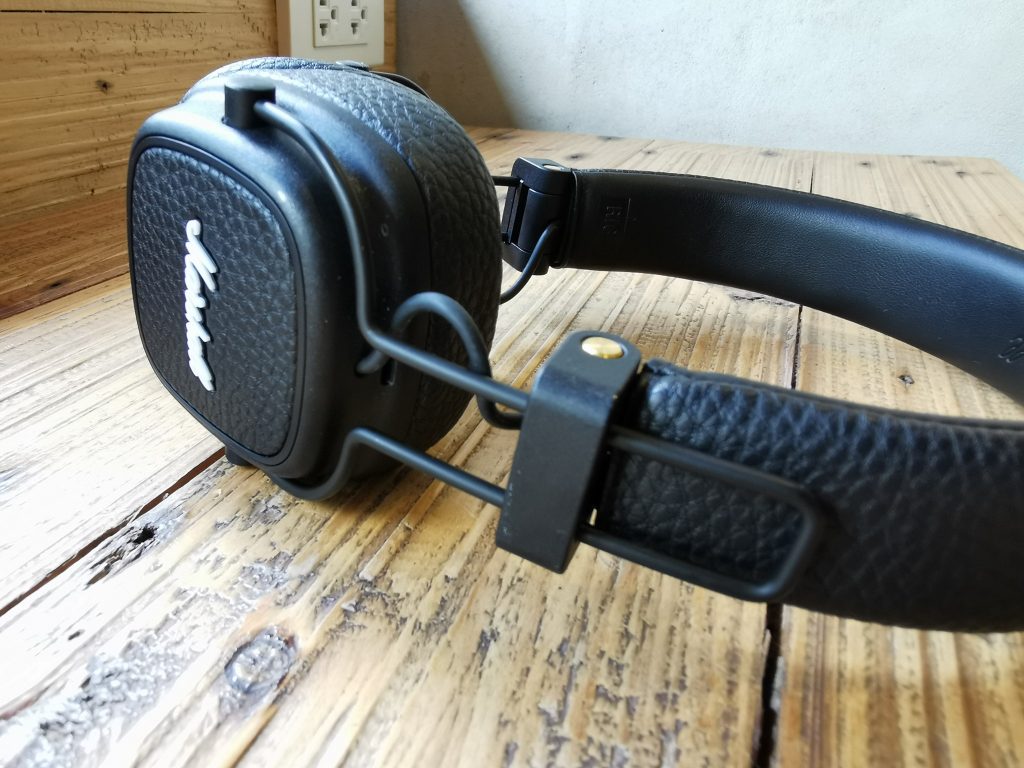 Marshall is not cheap though. So when I finally discovered that they were on sale last December on Digital Walker, I immediately purchased one. The one I bought here in the picture originally cost around 7,900 Pesos but they slashed 2,000 Pesos off it so this cost me around 5,900 Pesos. Pretty good deal if you ask me.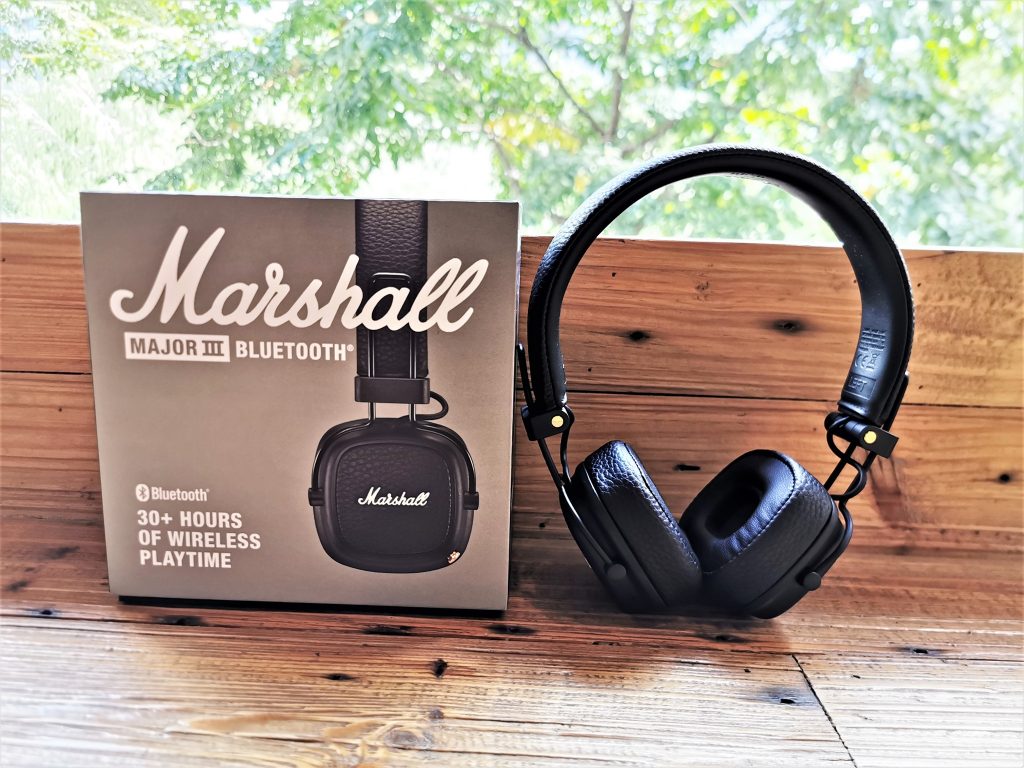 One of the things I noticed about Marshall headphones especially the model Major III Bluetooth which I bought here is that it has a moderate amount of bass. Not too much but not too little either. Just about right. It is not thunderous so if you are looking for something with a deep bass then this one might not be the one for you. The sound though is crystal clear, the notes very crisp and the lyrics and vocals come out pretty well.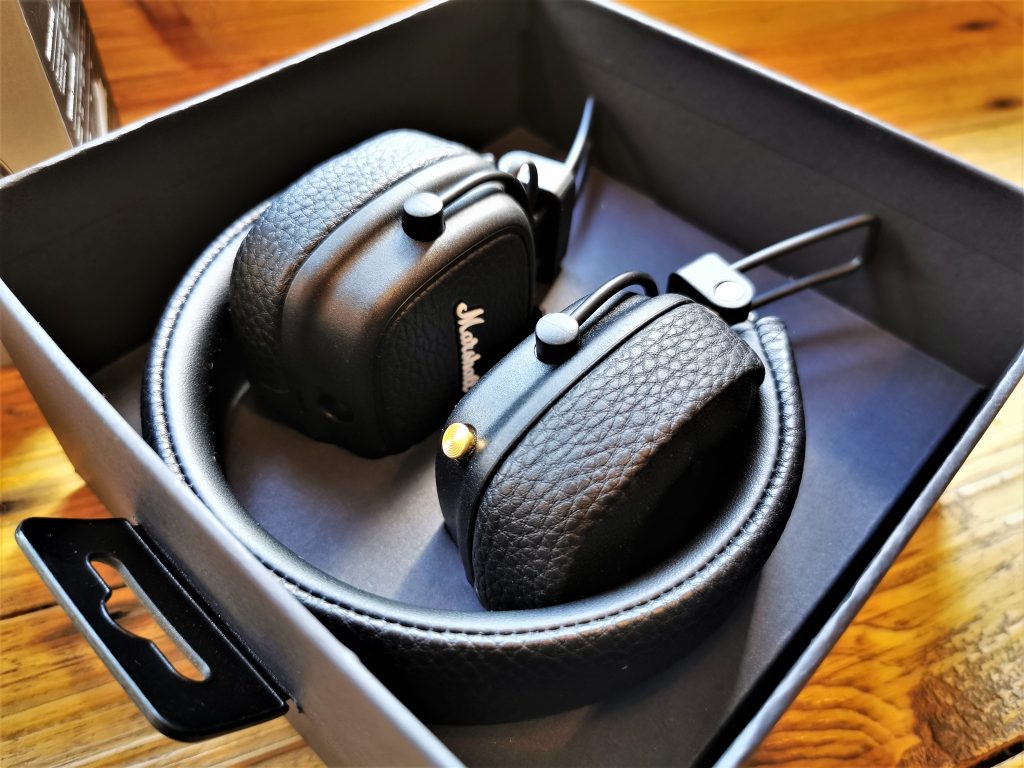 Where Marshall excels is the clarity of strings and acoustics. No wonder why most guitarists and acoustic performers prefer to use Marshall speakers to amplify the sound of their music. The sound of the strings come out stunningly good!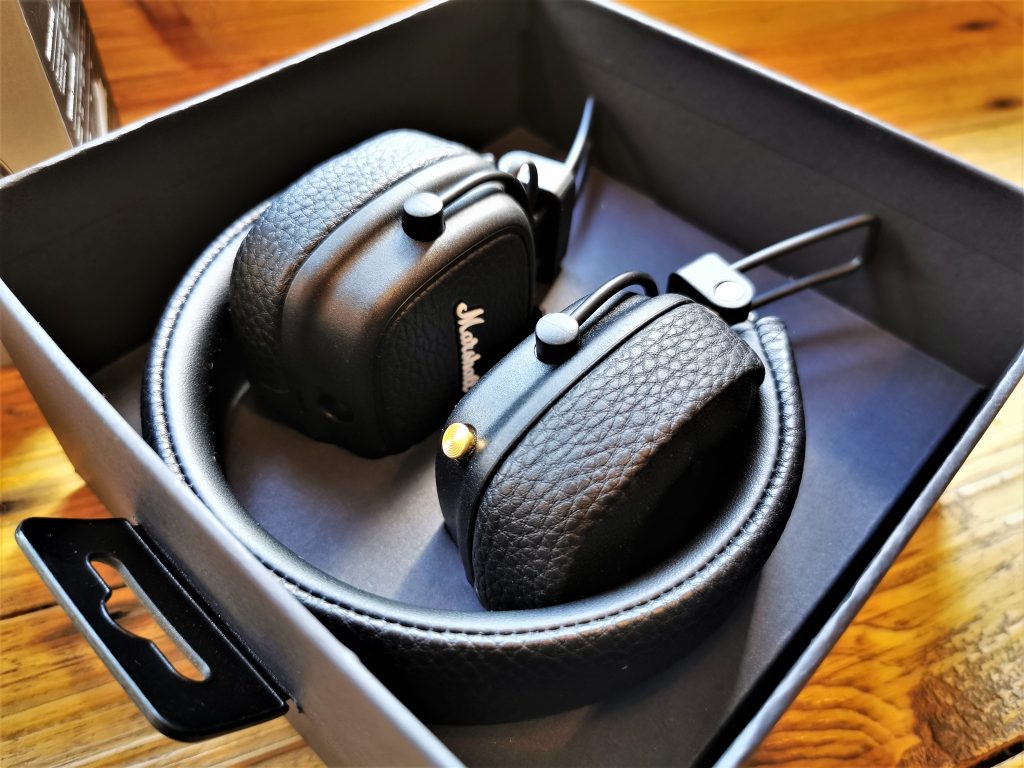 There are also two other favorite features that this Marshall Major III Bluetooth headphones have up in its sleeves.
One is the mini joystick-like control for Play, Pause, Rewind, Forward plus volume and call controls (see golden button below). It's just awesome and the ergonomics are just on point.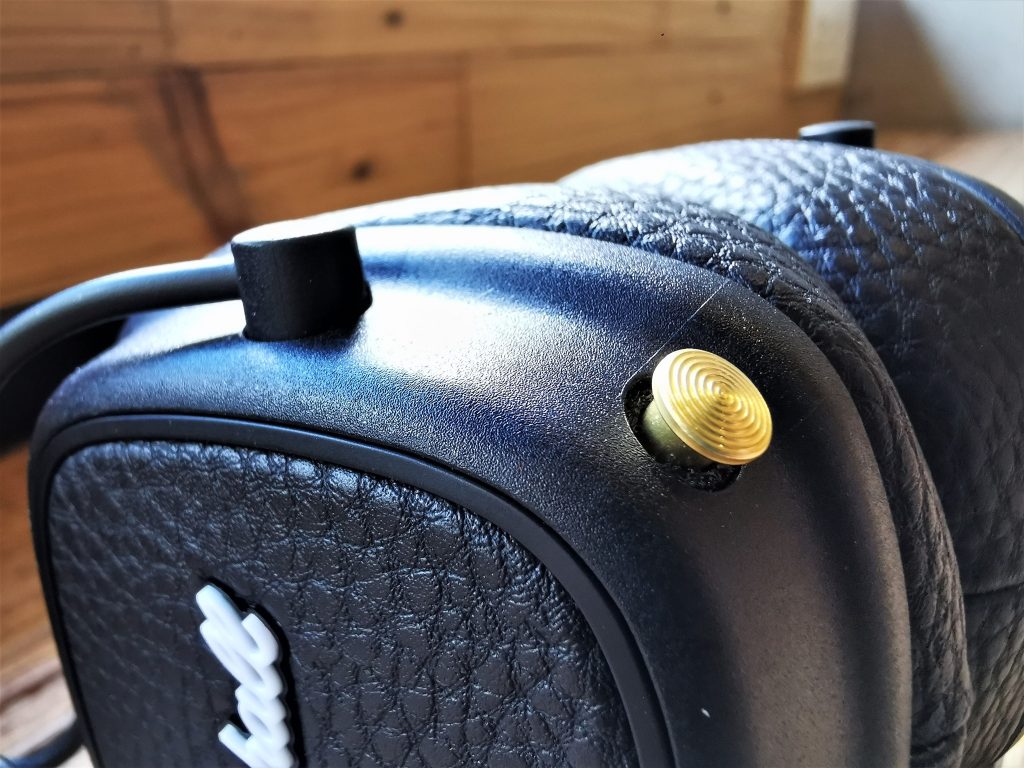 Other headphones have dedicated buttons for each of those functions and given that I like to listen to music while running, I don't have the patience to try to find and feel which button to press and so that is where Marshall Major III Bluetooth's joystick advantage works pretty well. You just need to find the mini-joystick control then just push up, down, left and right to increase/decrease volume, play, rewind/forward. It's that simple.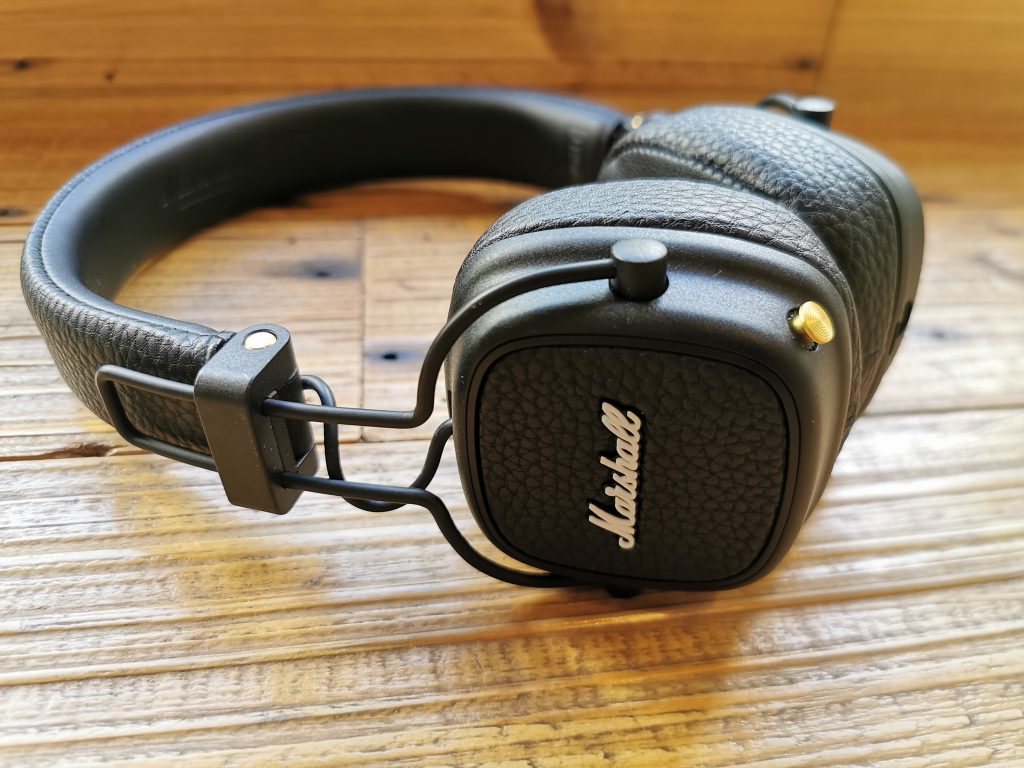 The other thing I like about it is the 3.5 mm jack on one of it's earpieces. And you know what that is used for? For sharing music.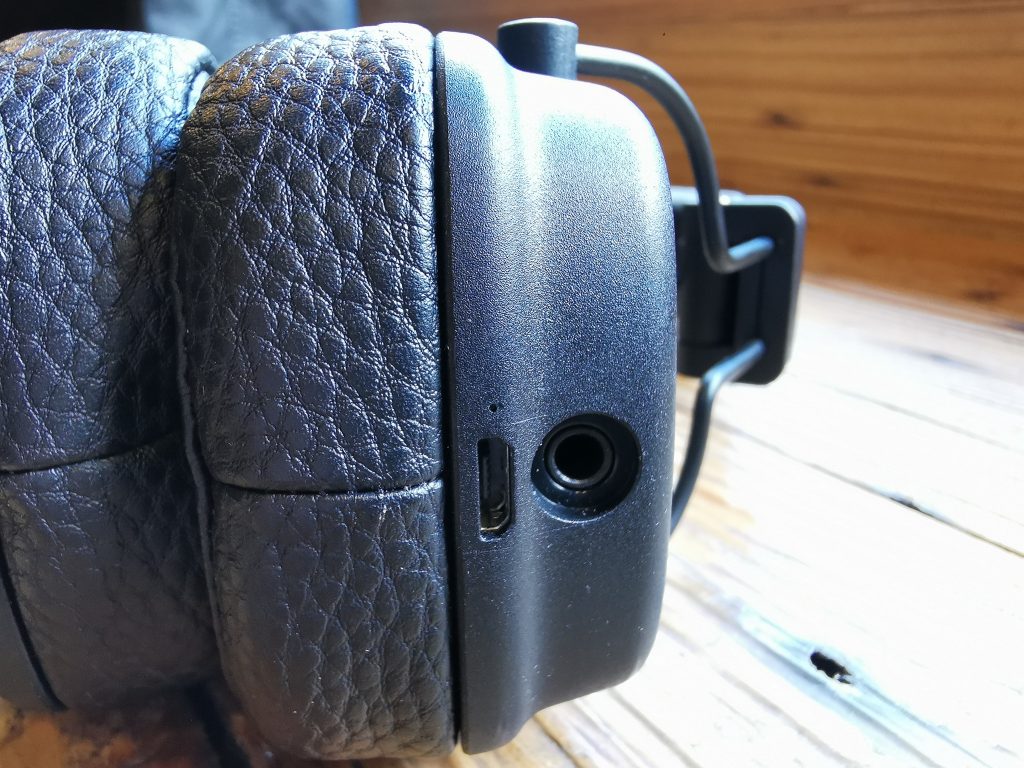 We all know that one advantage of earphones is that you can listen to music with a friend. You usually do this by using – let's say – the left speaker for your left ear and the right speaker for your friend's right ear. You can't do this on headphones – until now.
The Marshall Major III Bluetooth headphones has an extra 3.5 mm jack in one of it's earpieces where your friend can plug in his or her earphones/headphones and you can both listen to the same music. Pretty awesome right?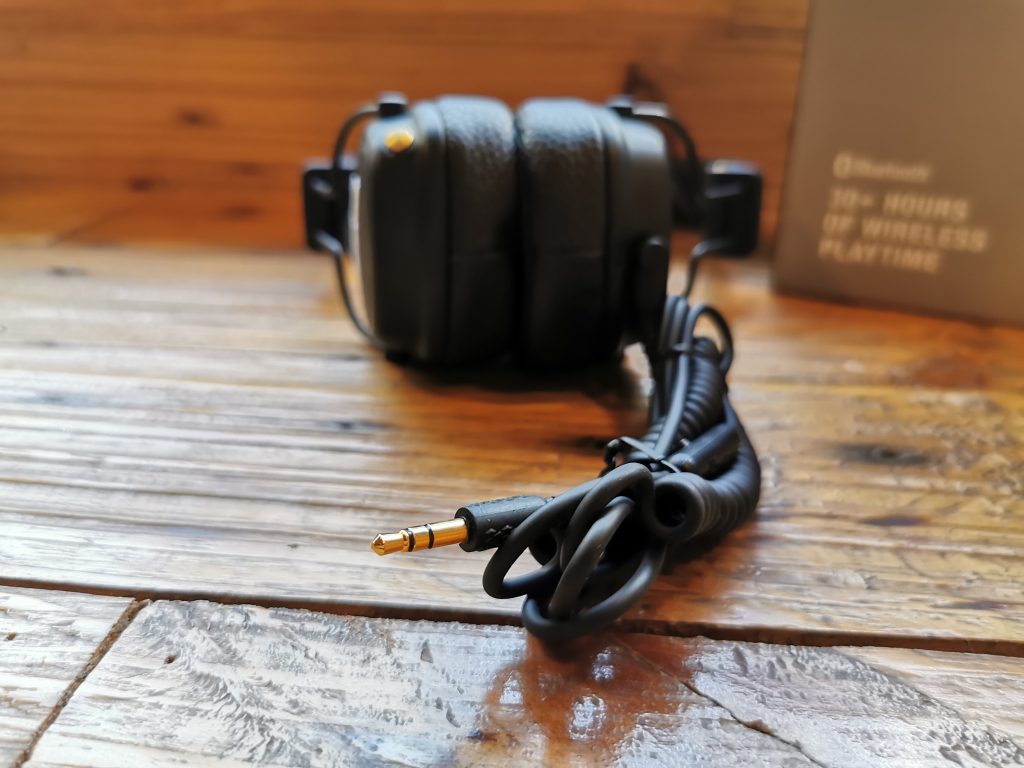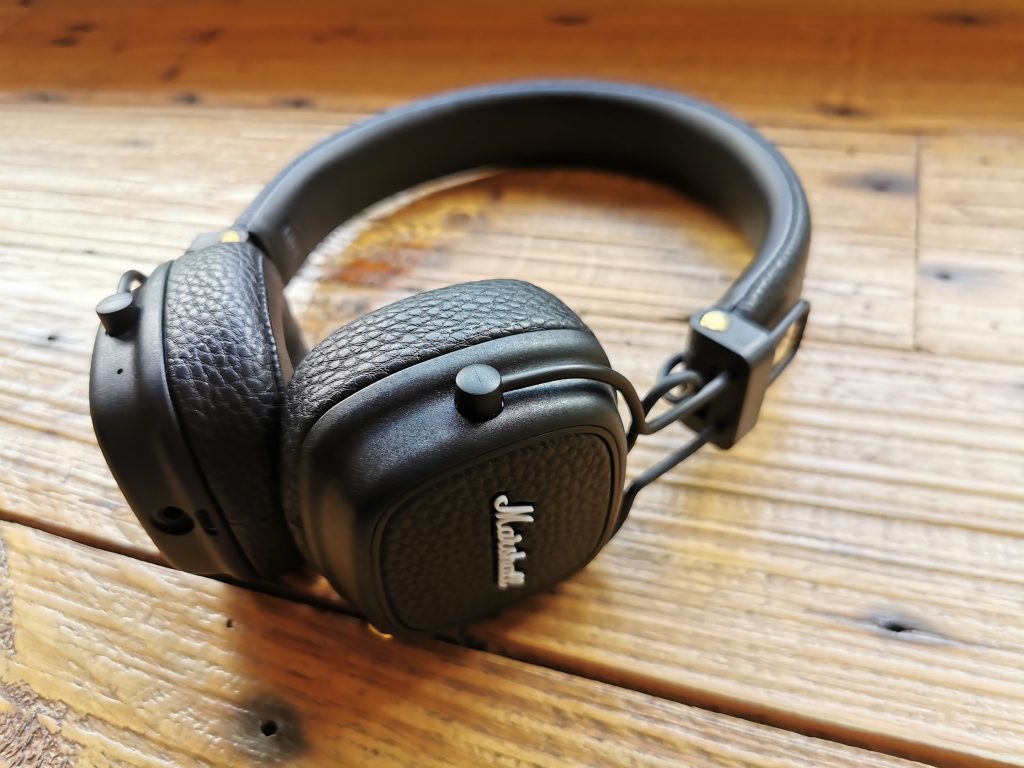 Why haven't they thought about this before?
Anyway, make sure to grab a Marshall Major III Bluetooth headphones while they are on sale. It's one headphones that is worth the buck!