Everything is here in the Philippines – especially when it comes to shopping. Top brands, fashion labels and A-list shoe names can be found and bought here.
But unlike in the United States and Australia, there is one thing missing: outlet stores of these designer brands and popular labels where you can find good deals and last season's must-haves for less – especially if you are sort of thrifty like me.
These designer brands are expensive by themselves and so the additional taxes and importation costs imposed on them when they arrive to the Philippine shores make it even more costly. Plus, as I've said, they don't have outlet stores too here. So whenever my family and I travel to other countries, one of the things that we make sure to take advantage of, is to drop by outlet stores of these designer brands to get huge discounts and get them for close to half of the price they usually sell for here in the Philippines.
So during our visit to Australia a few months ago, we visited one of Fossil's watch stores in DXO – a shopping outlet. I promised myself not to buy anything, but I found this. I just could not resist.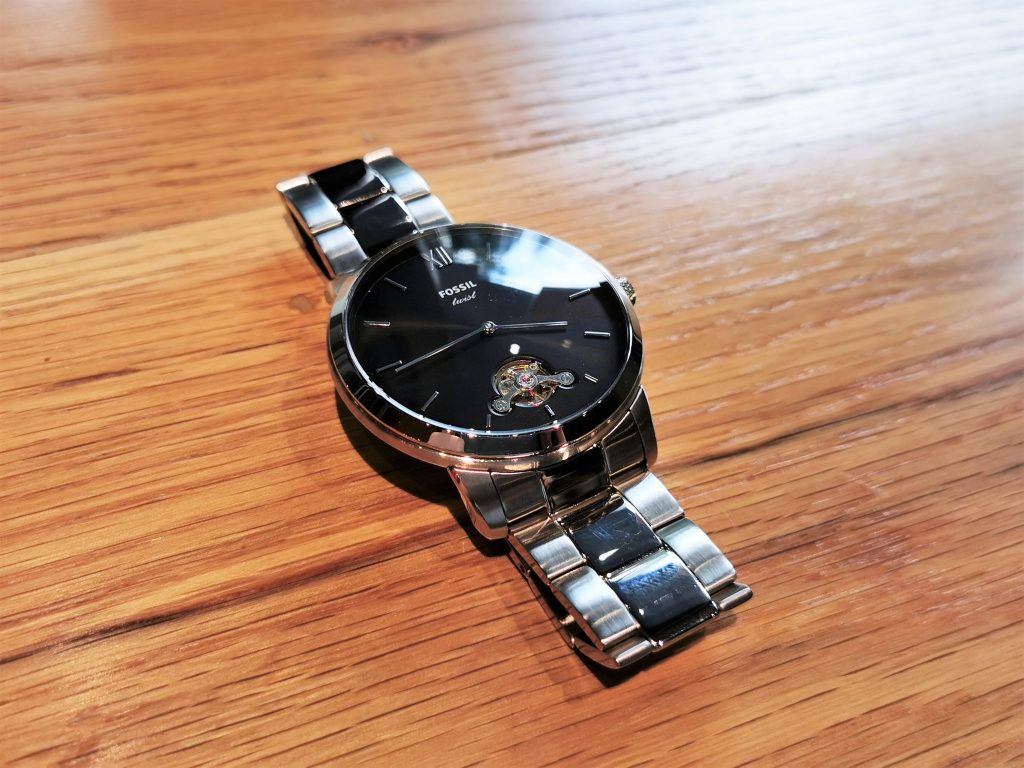 There's something about it that draws me to it. One is the face of the watch which is black. Two is the complementary color combination it has with silver. And three, is how the numbers on the watch face are designed: observe how only the number 12 is spelled out as a Roman numeral and the others are just line markers – this look combines both the classic and modern style of watches today.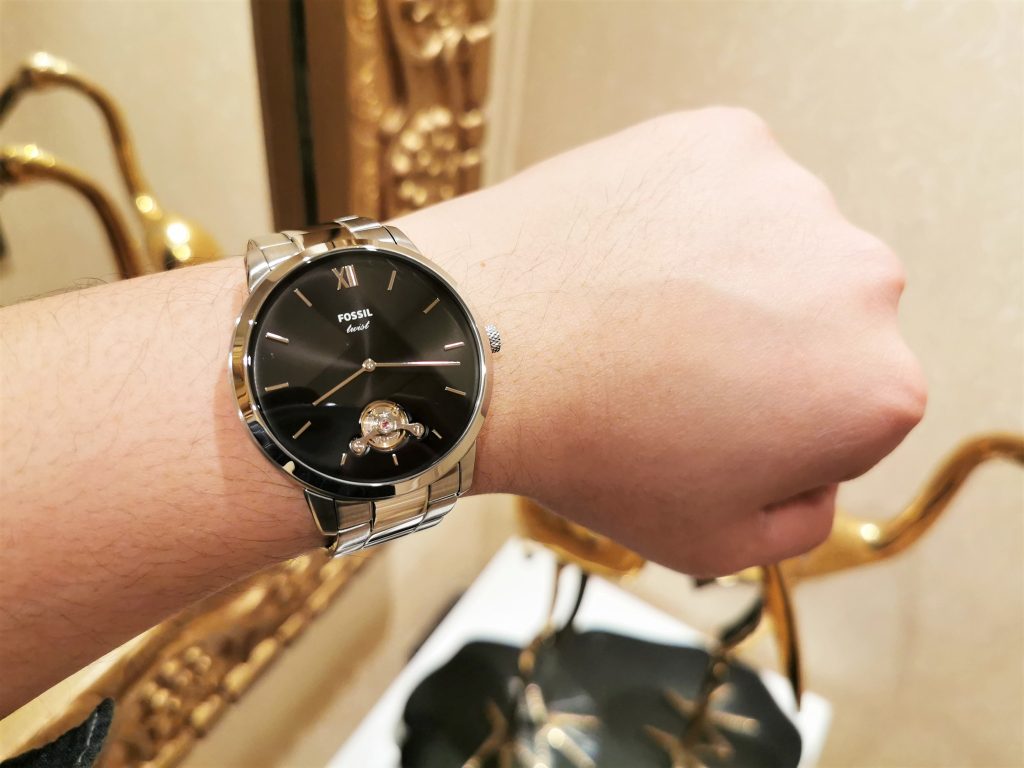 The watch is simple if you look at it. But that's exactly the reason why you are drawn to it. It is classy, minimalist and timeless. It's a timepiece that easily goes with your corporate or business outfit and more with your tux or a suit.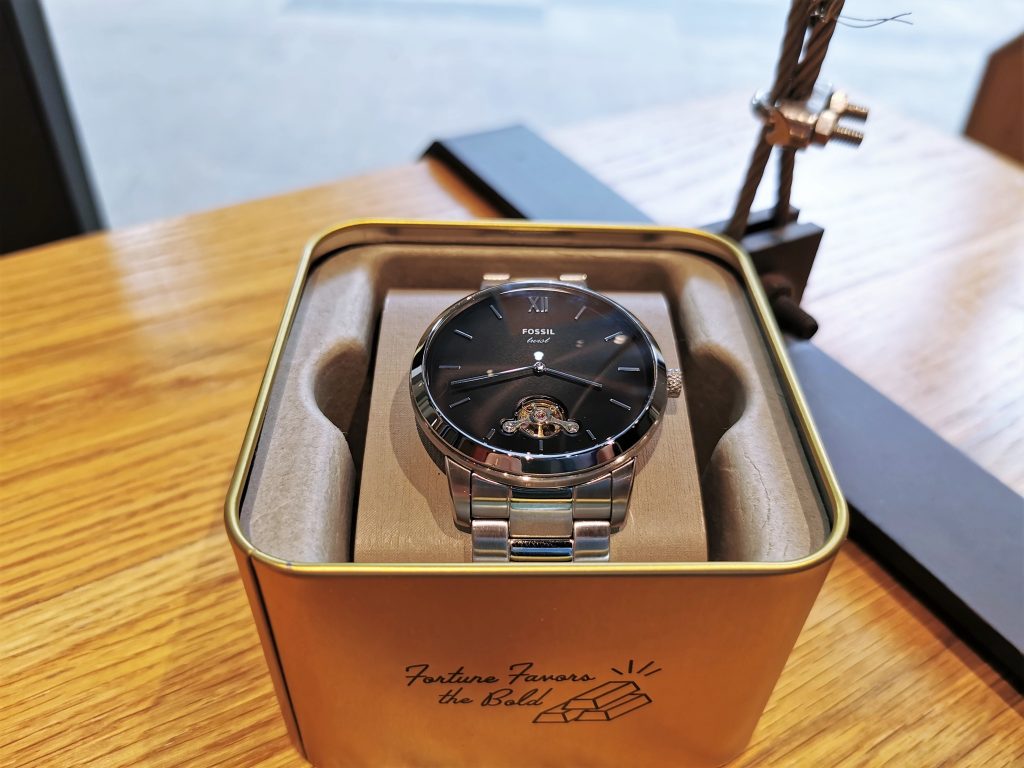 You will notice that it doesn't have a seconds hand but it didn't take long for me to get used to it. I particularly liked the look.
Another thing that I like about this timepiece is that it is stainless steel (including the bracelet). That is something I personally prefer when it comes to watches that I buy and wear. I'd pick watch with a stainless steel bracelet over leather straps in a heartbeat.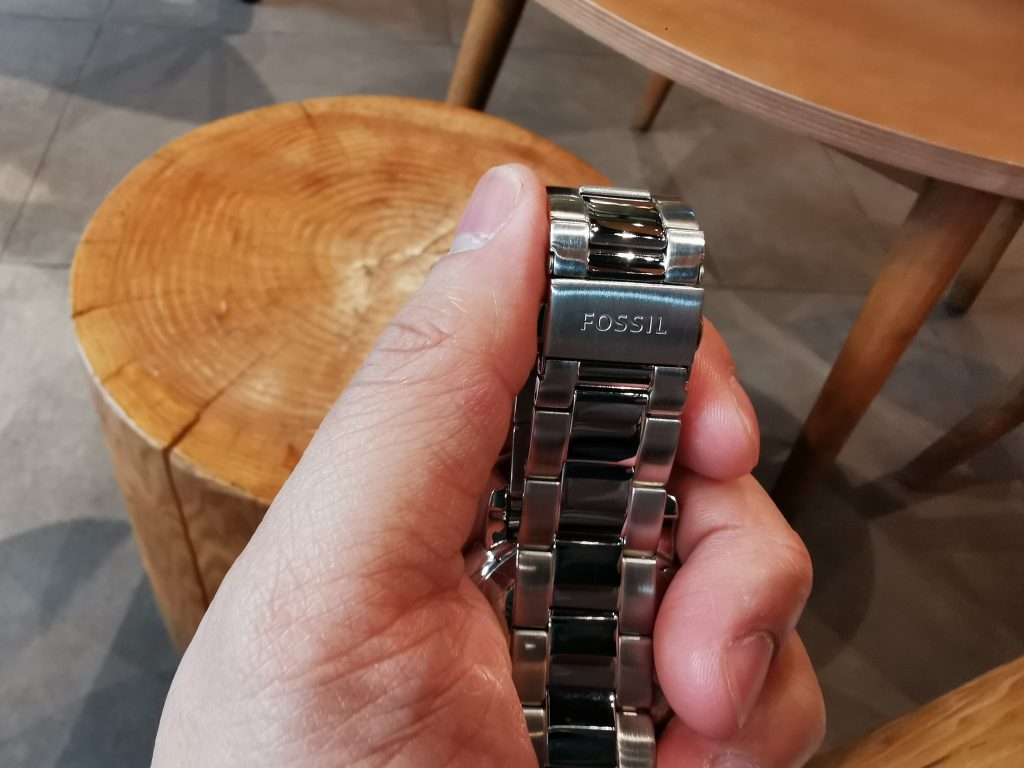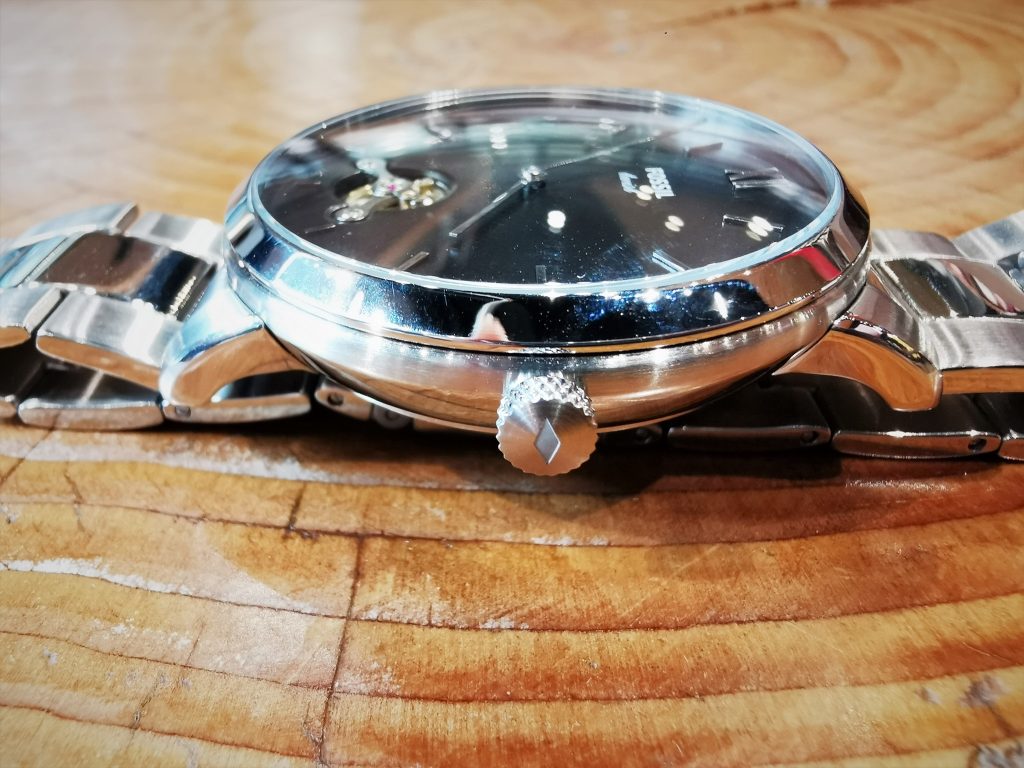 The timepiece is semi-automatic too. As you can see in the photo below, the rotor at the 6 o'clock position (at the bottom) is the mechanism that makes it semi-automatic. Semi-automatic means that the timepiece uses both a battery and the rotor's movement to power-up the watch.
I like semi-automatic for two reasons. One is that it saves battery (of course, that's given). And two is that, unlike a purely automatic watch which stops telling time as soon as it runs out of energy if you don't wear it for a couple of days – a semi-automatic continuously runs even if you don't wear it. It uses the battery when there is not enough kinetic energy and switches back to automatic when it regains power when you start wearing it again and recharges with your arm's movement. Pretty cool!
The watch cost me about 6,000++ Pesos (converted from Australian Dollars). I'm not sure if you'll find it in Fossil stores here in the Philippines but for sure you can get one from Fossil's online store.