As someone working in software development, one of the things I miss about working in the office, is having a dual monitor set-up.
I love it because it gives you so much screen real estate. Which means that you can be productive and can easily multi-task.
So for this Father's Day, my wife asked me what I wanted as a gift. Without thinking twice, I said: "I want a portable monitor".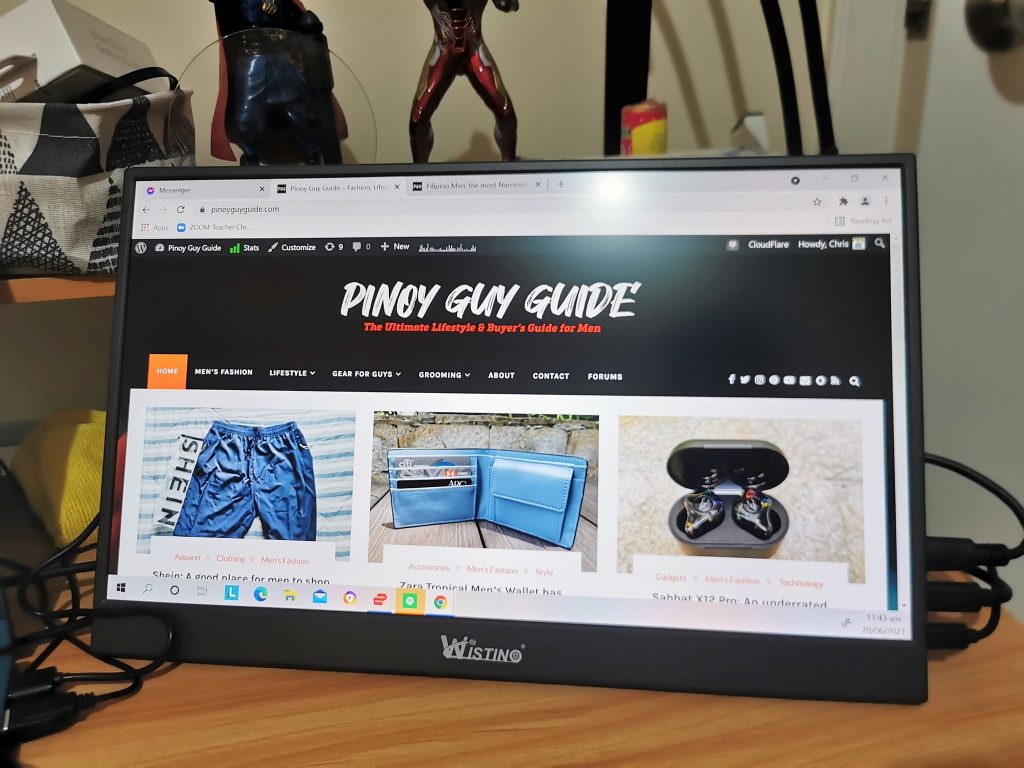 And while I do have an extra 23-inch monitor at home, I wanted a portable one because I have kids and from time to time, I need to move from our living room workstation (which has the 23 inch monitor) to our master's bedroom within our house so that I don't get disturbed during Zoom meetings.
In the master's bedroom, I have a smaller table so I needed to buy a smaller portable monitor for it. After hours of searching online, I finally discovered Wistino's 15.6 inch monitor. I loved it and said to my wife, "this is exactly what I need".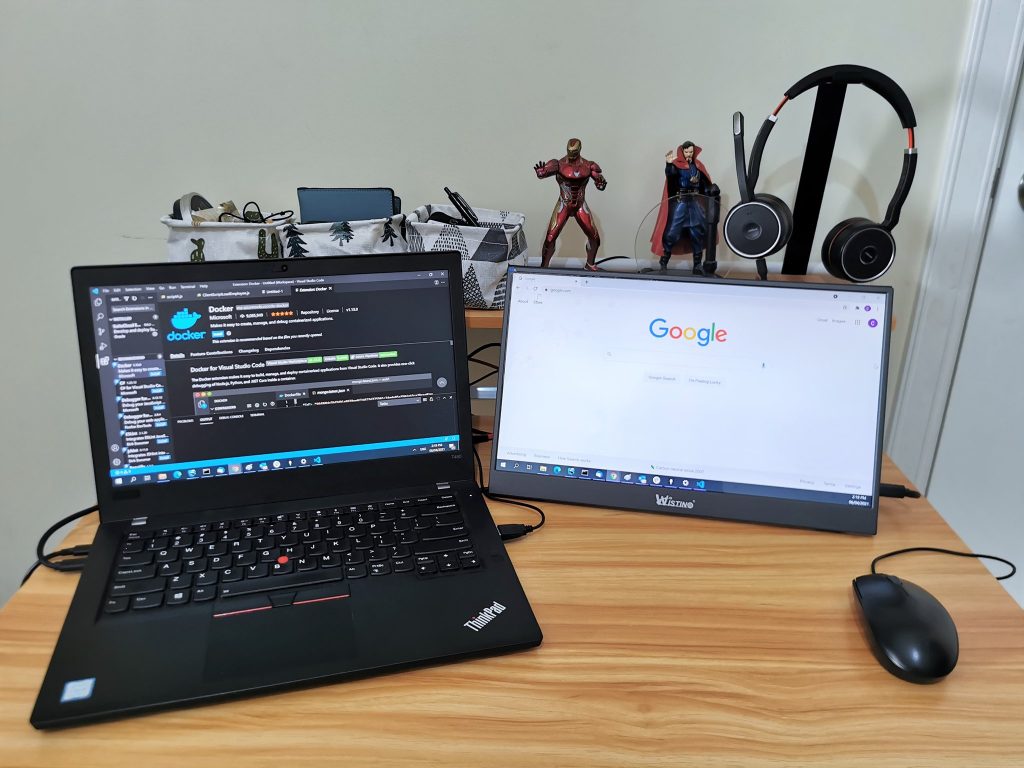 Wistino is a little known Chinese brand. I found them on Lazada and saw that they had rave reviews online – plus their products are not super expensive. This one that I got from them just cost me my wife about 6,150 Pesos (thank you darling for this gift 😗). It's a pretty good deal.
There are other portable monitors available out there from well-known brands like Lenovo and Asus but the reason why I preferred this one is because apart from being cheap, it has dual connectivity options. Whereas the current models from Lenovo and Asus had only USB Type C video port, this one from Wistino not only had Type C, but also an HDMI to mini HDMI cable and port.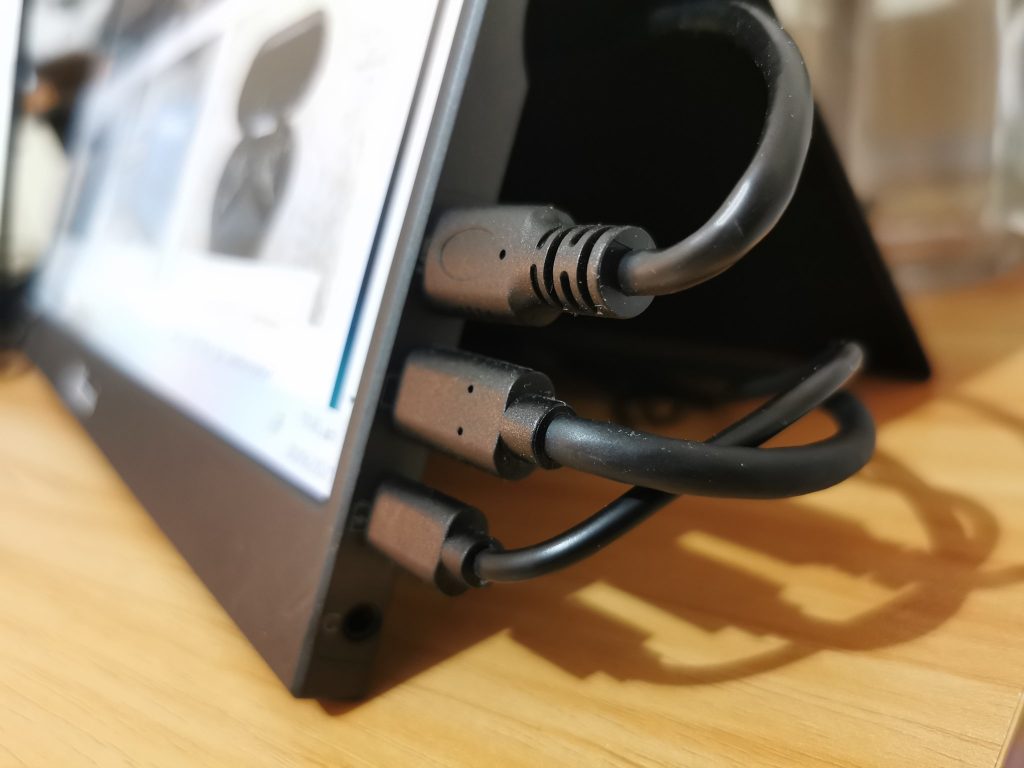 It's very thin just like a tablet and as you can see, it comes with a free magnetic hard cover that also serves as a stand.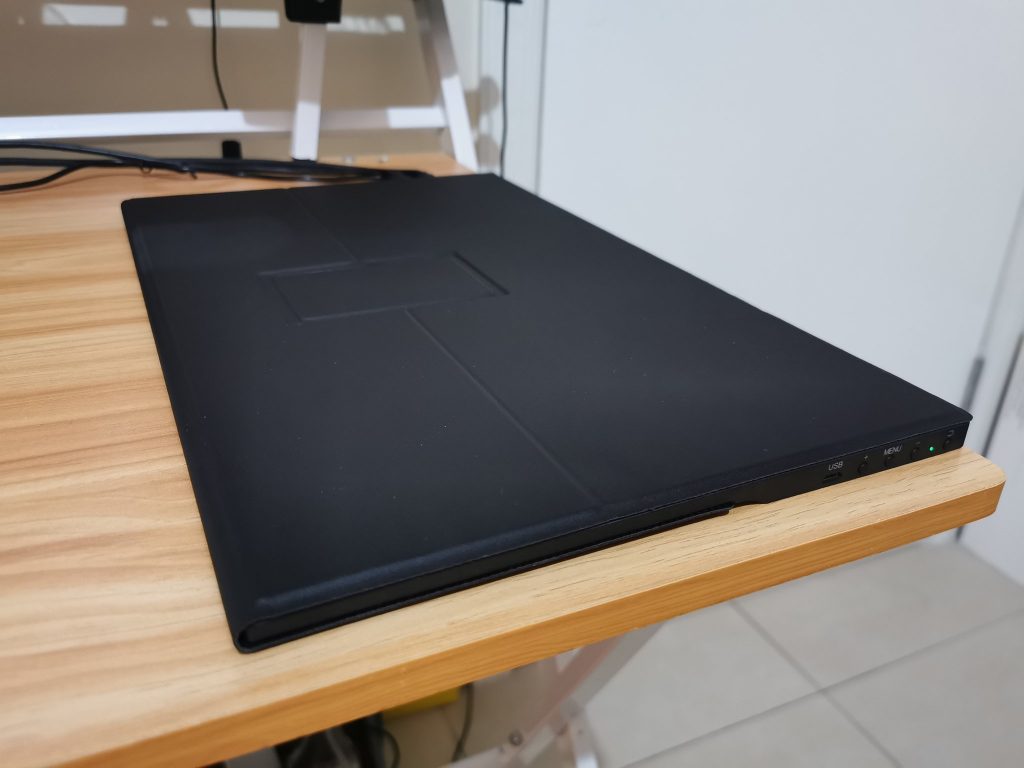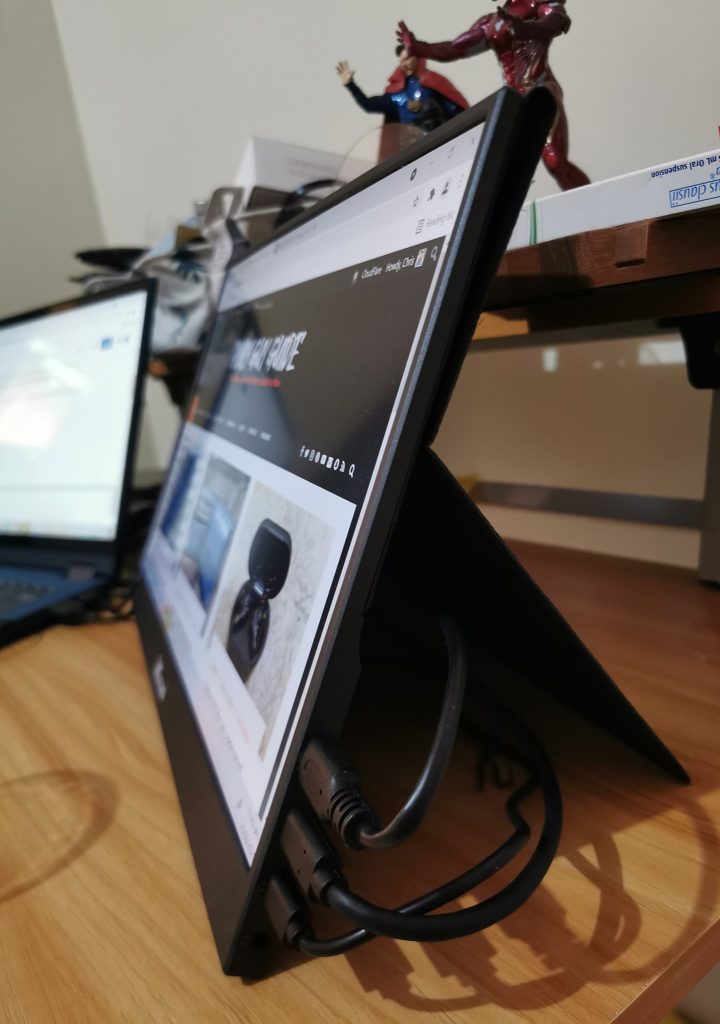 The portable monitor comes in different variants. There is a more expensive one that has a built-in rechargeable battery and there is also one which has full touchscreen capabilities.
Depending on your needs, you can use it not just as a dual monitor for work, but also for watching NetFlix from your phone, playing video games and so much more. It's a great product and one I would recommend! I hope it lasts for long. Thanks again to my wife for this awesome Father's Day gift.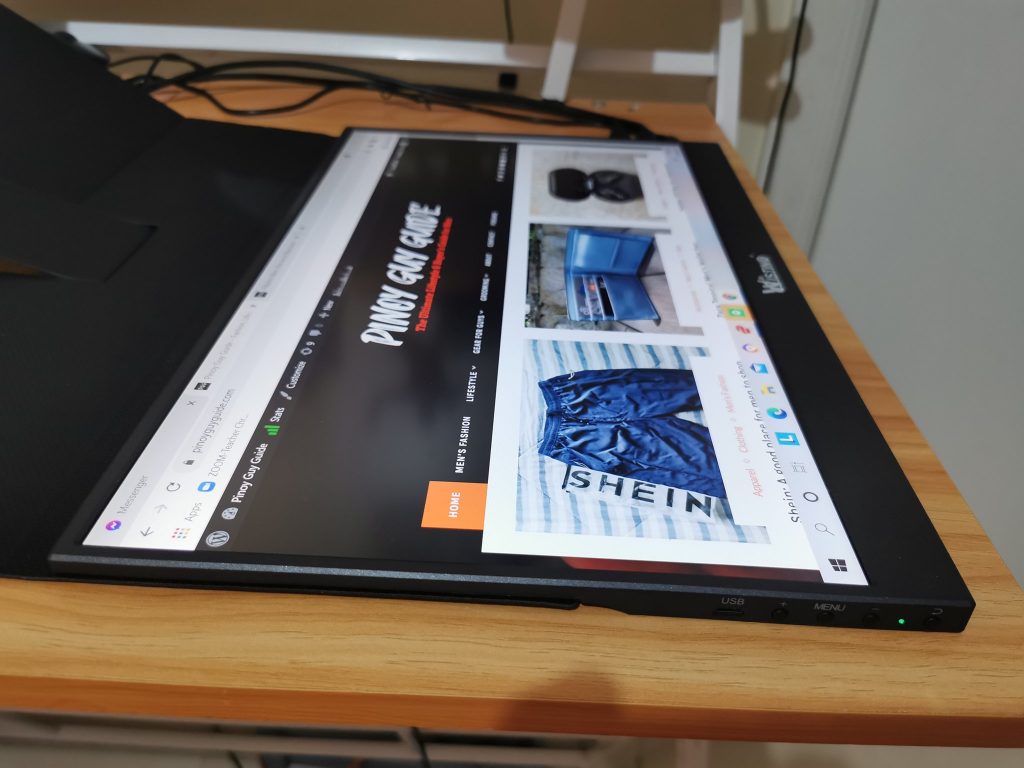 P.S.: It took about 5 days from the time that I ordered before the monitor arrived at home.