I'm digging my new find the past few weeks.
What am I talking about? ZOX!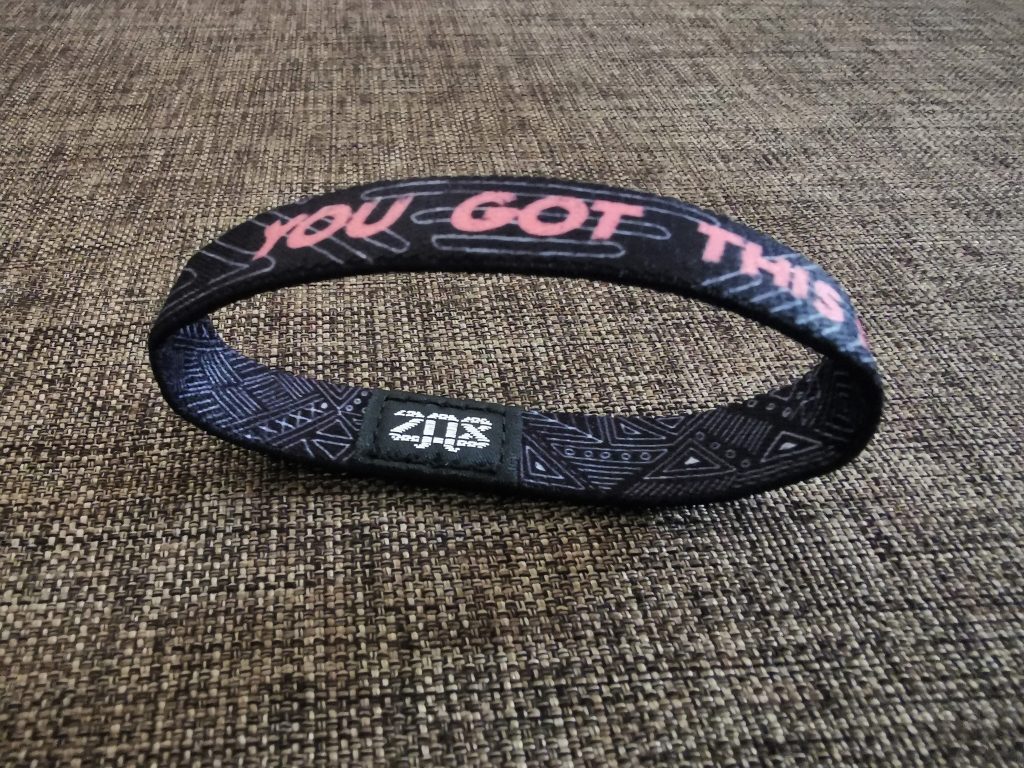 These guys make some pretty cool inspirational bracelets just like this one which I recently bought. I discovered them from one of their ads on Facebook.

What's interesting about them is that they produce these vibrant and inspirational bracelets partly from recycled plastic water bottles. The founders of ZOX said they wanted to create these bracelets from recycled bottles to try to make the world a better place.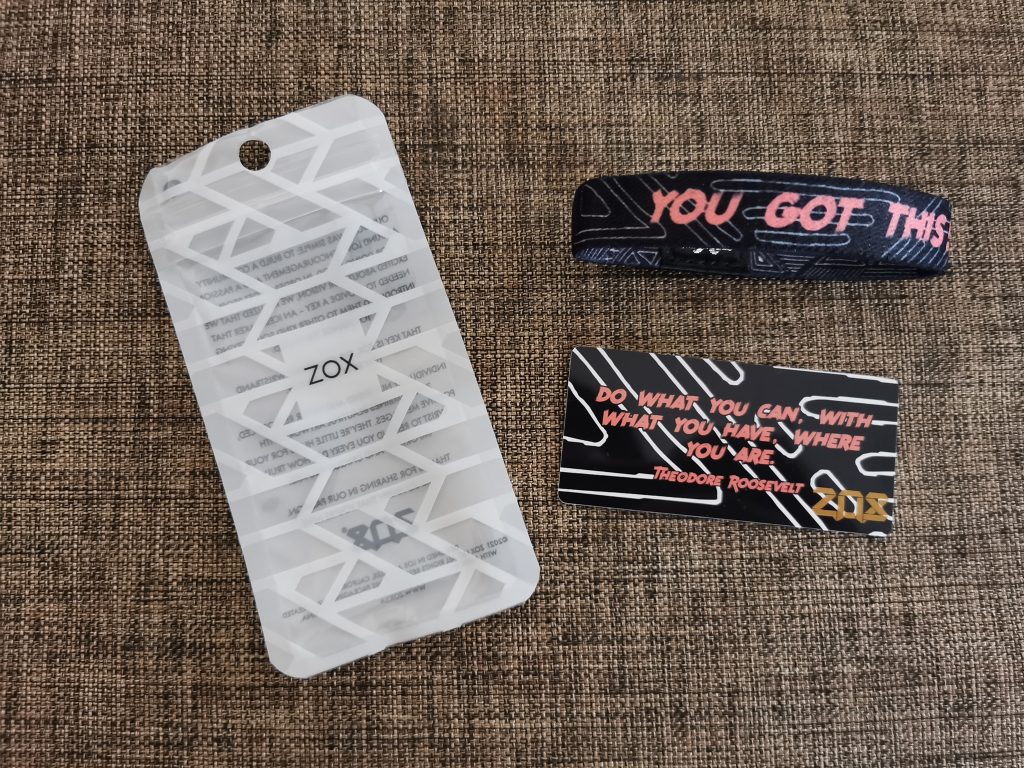 How great is that?
Anyway, you can head over to their Instagram accounts and their official website to see more of their elastic bands and other products.
I bought this one in particular because I connected to it. "You Got This!" are the exact three words uttered to me by my great mentor which I talked to you about in my recent post.
Those words serve as a powerful reminder that I can do things if I believed in myself.
This piece cost me just about 10 USD plus 5 USD shipping so approximately 750 Pesos. Not bad. Though the shipping took longer than I expected, which is almost 1 month. I wished it was faster.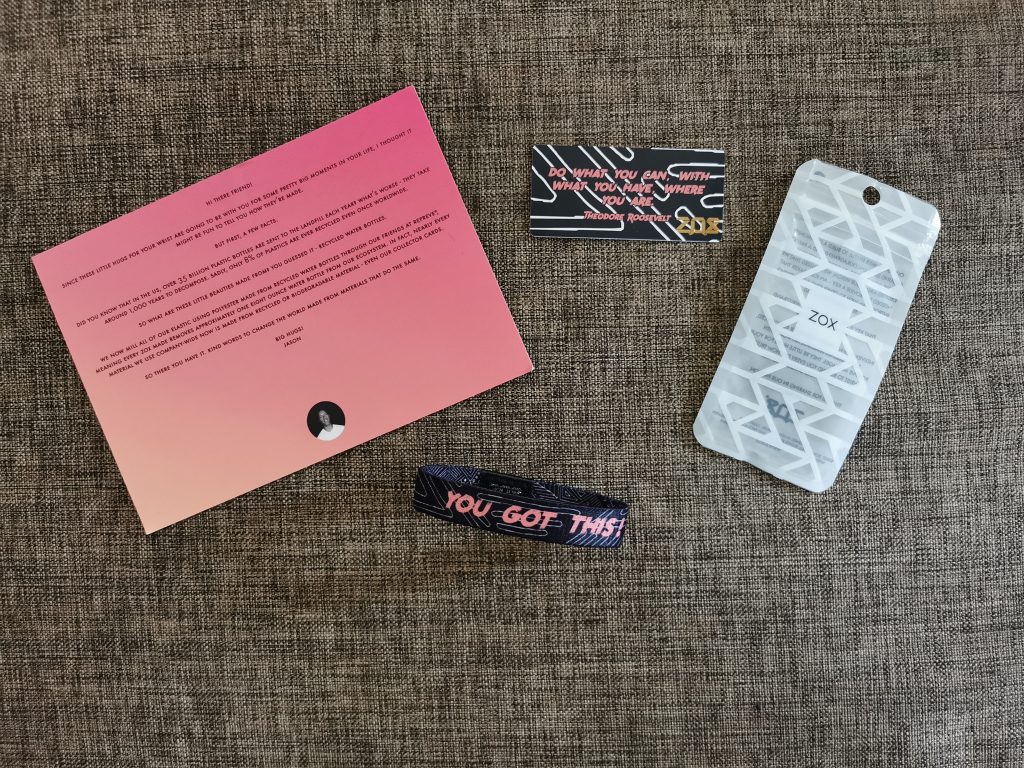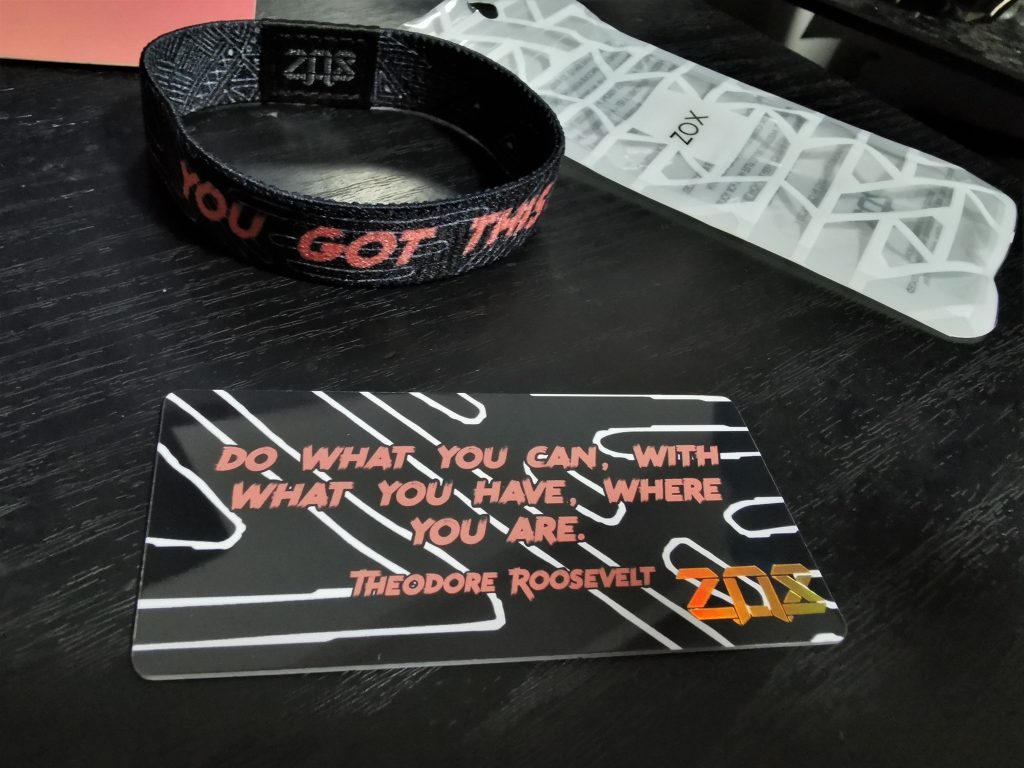 Other than these fantastic straps, these guys from ZOX.la give you bonus items with your order like collector cards (shown above) as well as wallpapers for your cellphone homescreen inscribed with the exact words written on your bracelet. You can use these collector cards as a wallet insert or maybe a bookmark.
They send these phone wallpapers to your email after your purchase. Pretty good! I'll be sure to buy from them again once I see another product that would inspire me.