In this day and age when we have lesser physical activity and we rarely go out due to the pandemic, we need something to constantly remind us to get moving and to inspire us to workout despite being stuck at home.
And that is where health and fitness devices come into play. One fitness device that I have been playing around for the past couple of weeks is the Mi Watch Lite – a must-have accessory for people who want to live an active lifestyle.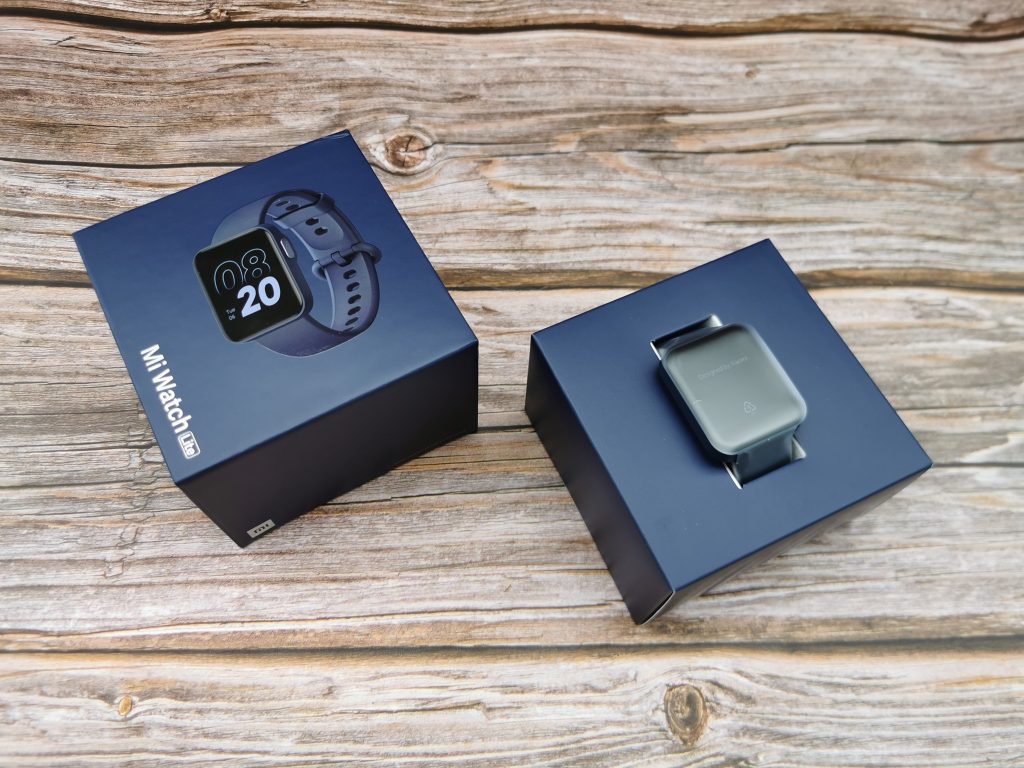 What are some of the features that I liked and use the most from Mi Watch Lite? Plenty, but here are my top 5.
1. Water-resistant Workout Tracker with 9 hours of battery life
First and foremost, the reason you would want to buy a smartwatch like the Mi Watch Lite is to keep track of your workouts, especially when you are trying to get fit and active in the midst of a pandemic.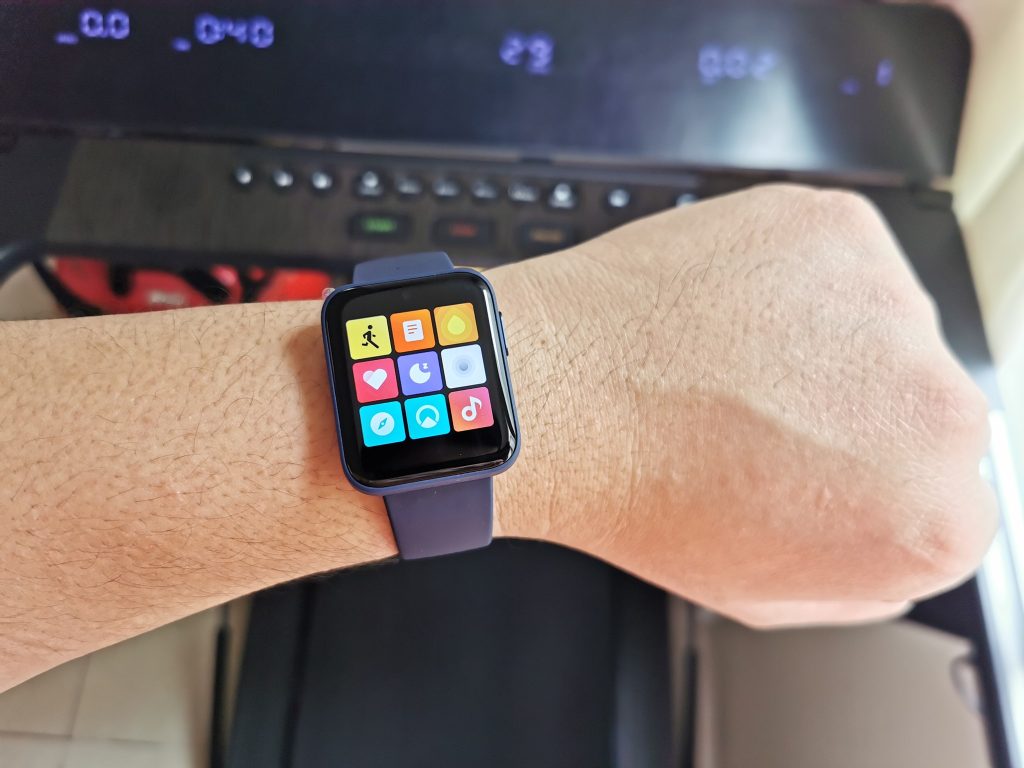 The device allows you to keep record of your exercise activities like running, cycling, working out on the treadmill and more. And the best part of it all? It's water-resistant. So that means you can even use your device underwater to track your swimming laps. It has been certified up to 5 ATM so you can swim with it up to a depth of 50m.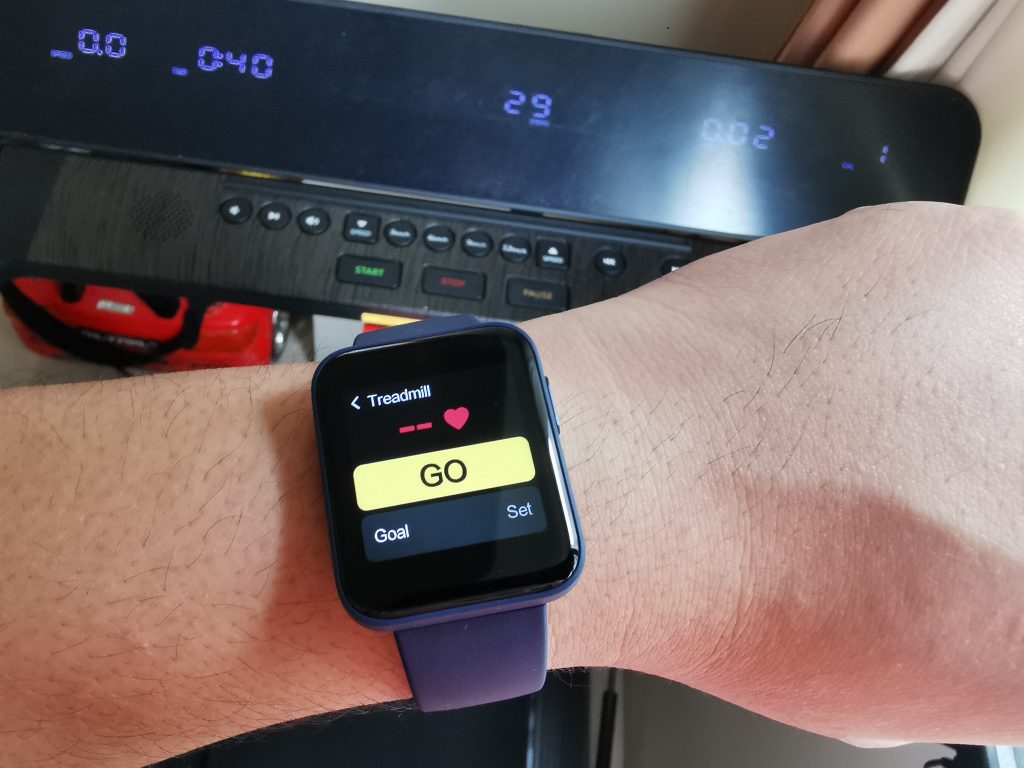 And as you use your watch during exercise, you'll even receive congratulatory notifications when you reach a milestone in your workout. Isn't this motivating?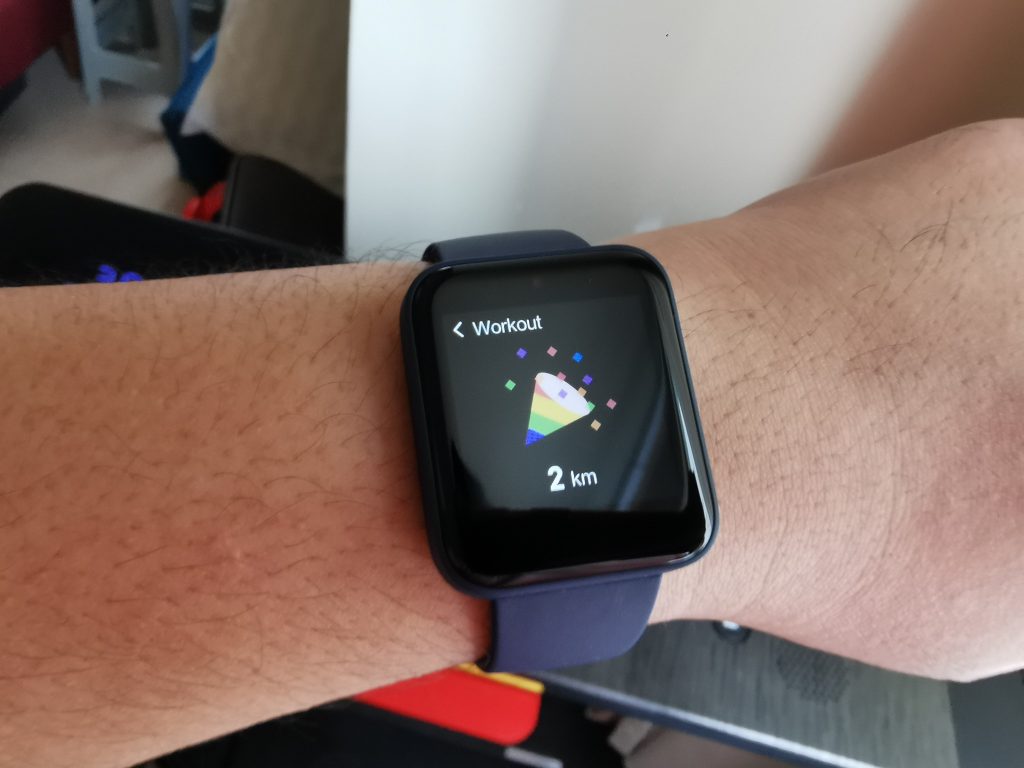 The fact that it is water resistant also means that you wouldn't worry about your watch getting wet with sweat or accidentally splashing water on it when you wash your hands.
2. Stylish 1.4 inch color display with 120+ watch faces
As you know, I'm an advocate of anything that is fashion-forward.
And that includes having a stylish smartwatch like the Mi Watch Lite.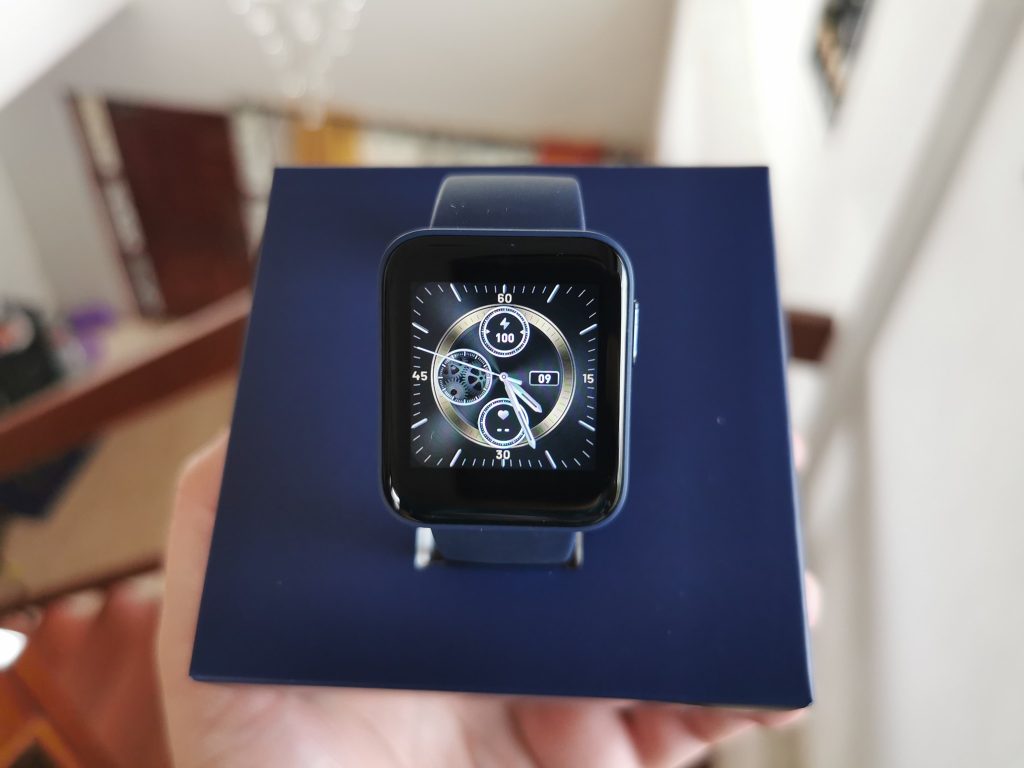 I particularly love the navy blue variant which I have right now. The screen size is also just about right (not too big, not too small) so it fits my arm like a charm.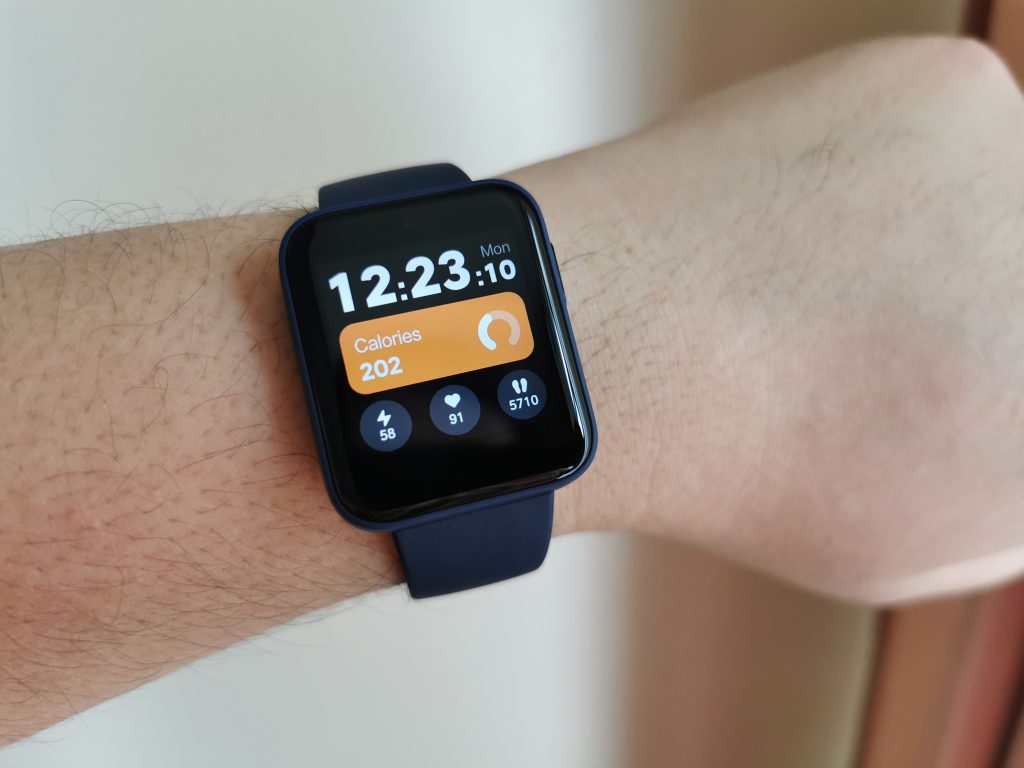 I also like how there are over 120 downloadable watch faces to keep you from getting bored. Switching watch faces feels like you have a new watch every time. You can easily pick one which would go with your mood or your outfit.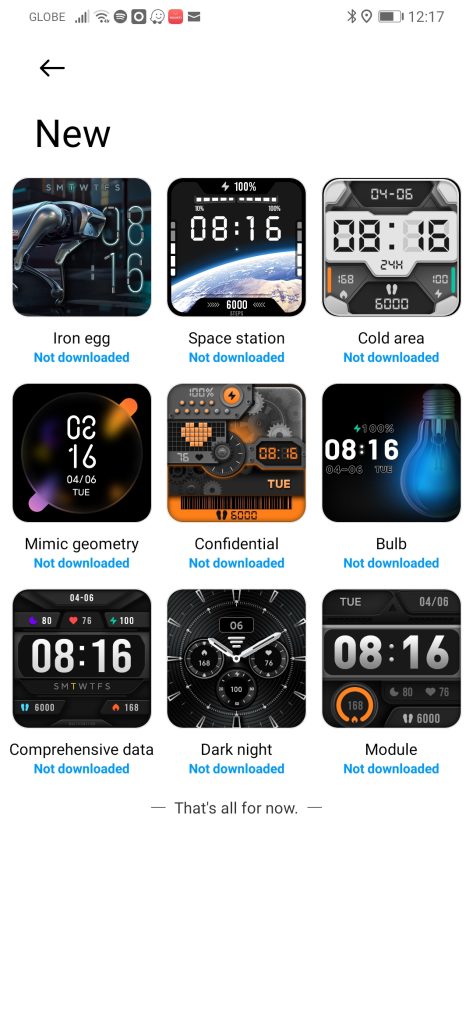 You can switch from something sporty to something formal then to something out of this world.
3. Notifications and media control
There is one thing I couldn't live without when I'm working out.
Music.
I like to listen to music when I'm going for a jog or running on a treadmill. And what I like about the Mi Watch Lite is that it has music controls. I could press play, pause, back, next on my watch so that I could easily listen to a track that I want.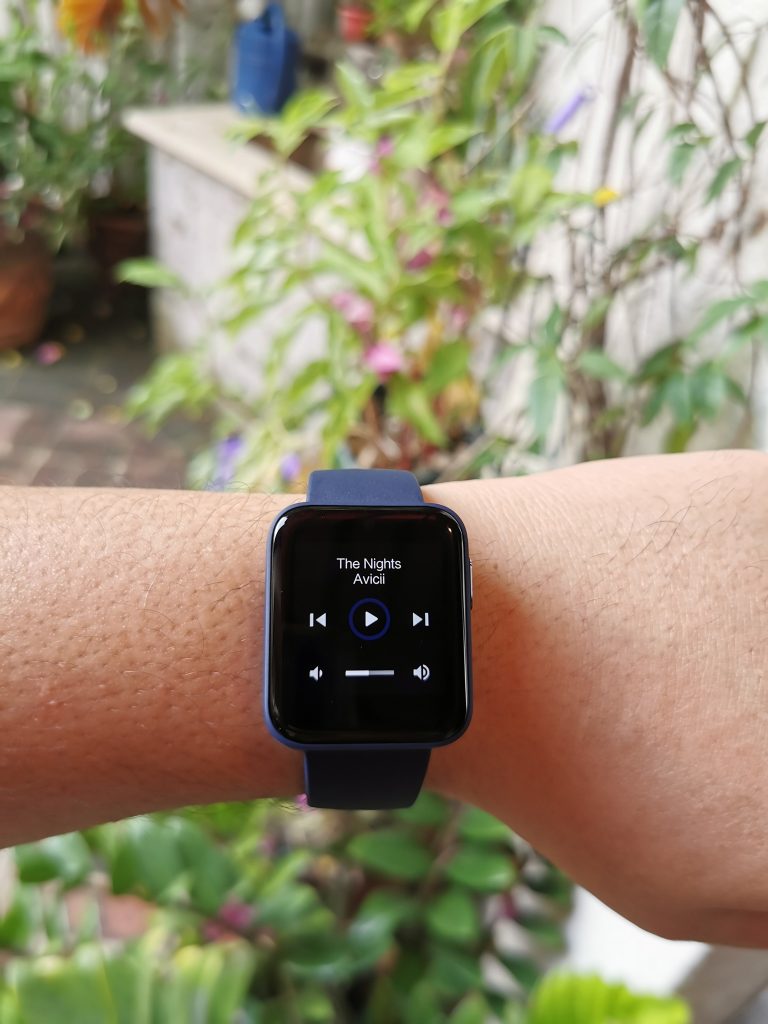 Not only that. In case you are watching NetFlix when you are on the treadmill, you can use the same controls to play/pause, forward or back the next episode. Pretty cool.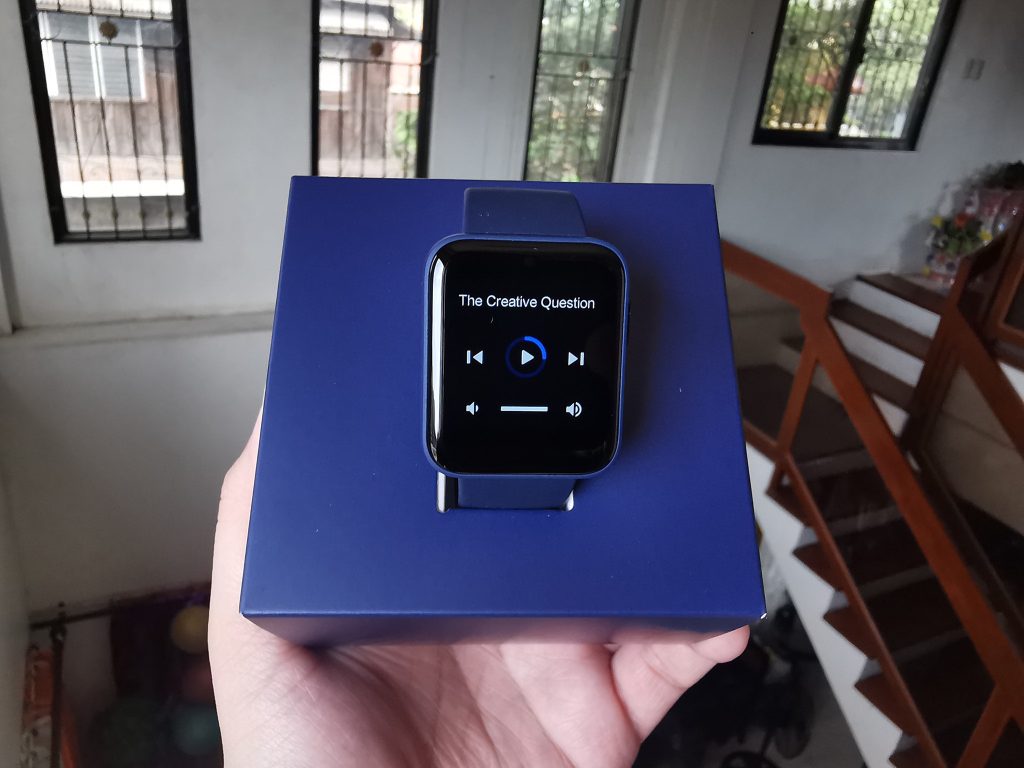 I only wished that you can use the device workout tracker and the media controls at the same time. Apparently, when you start the built-in workout tracker on your Mi Watch Lite, you can't jump to the media controls and back to the workout tracker. You would need to stop the workout tracker first, which would reset your workout progress, before you can use the media controls. I hope this gets resolved in a future update.
Putting the media controls aside, one of the things I loved about this watch are the notifications.
When you are going for a run and your phone is in your pocket, the Mi Watch Lite will vibrate and notify you if you receive a call, a text message or alerts from Facebook, Instagram and other social media accounts. And guess what? You can even read an excerpt of those messages directly from your watch. Pretty good if you are expecting an important phone call or message from someone.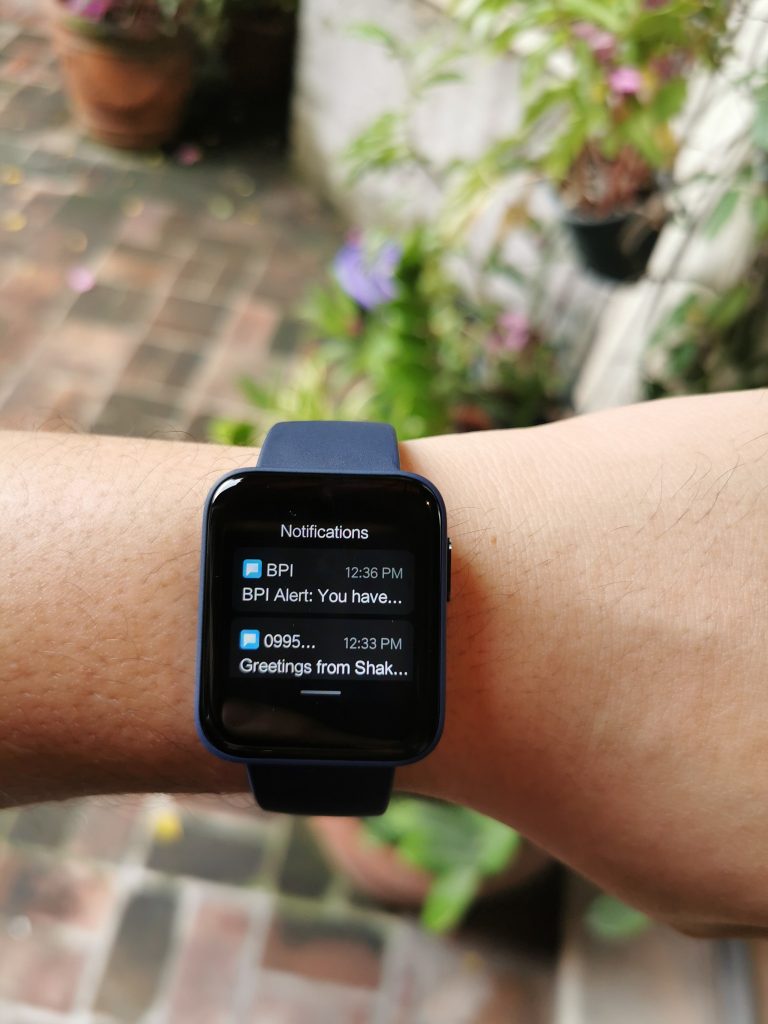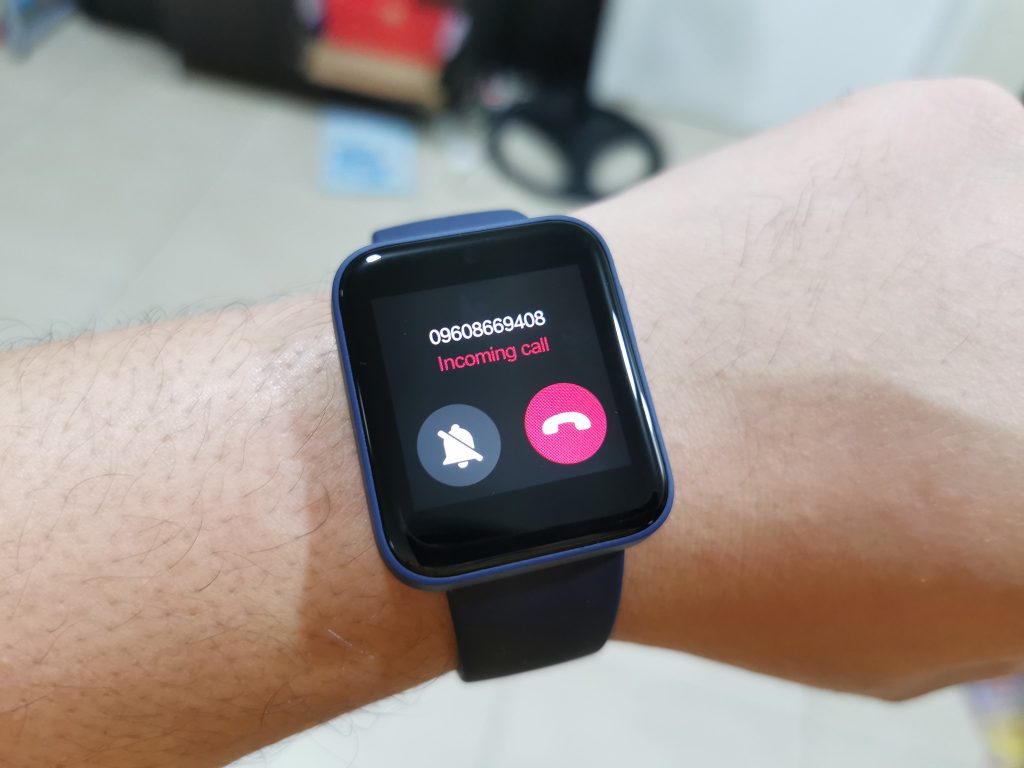 Now that's one really useful feature.
4. Heart rate / sleep monitoring
I work on a midshift schedule. I usually start my working day after lunch, around 2 PM, and would end close to midnight.
So that means I would have to catch up on my sleep a little past midnight and ensure that I would still get close to 7-8 hours per sleep at night.
And that's where one of the mind-blowing features of the Mi Watch Lite comes in handy: the sleep monitoring feature.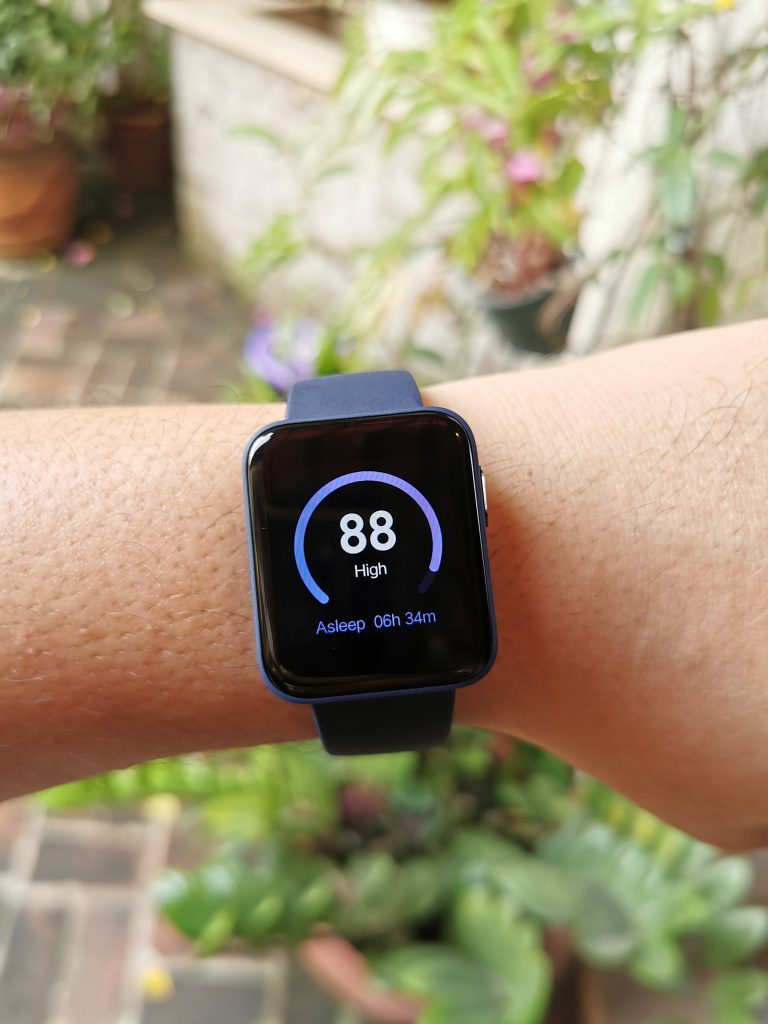 When you wear the watch at bed time, the device will measure your heart rate and physical movement and will automatically detect if you are asleep or not. So it can track how many hours of sleep you are able to have that night.
The accompanying app even displays how much of your sleep is deep sleep (with rapid eye-movement) and how much of your sleep is light/shallow sleep.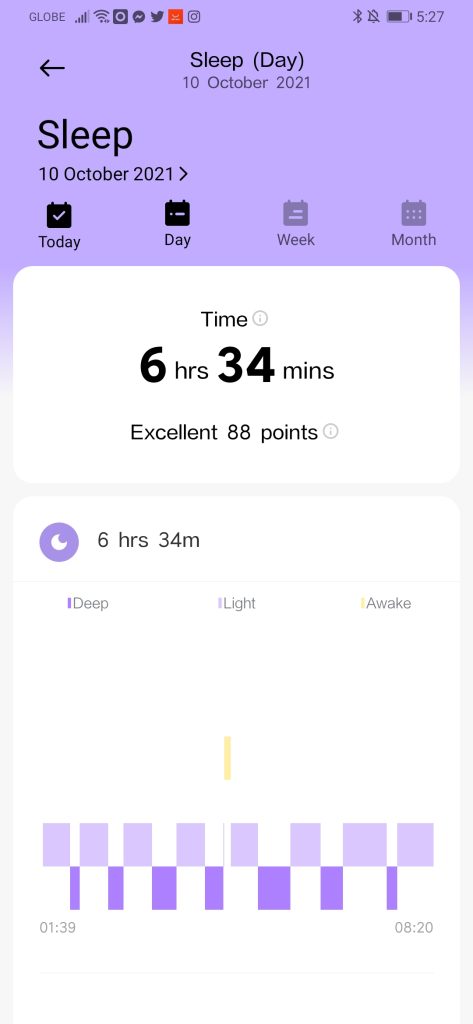 It's a pretty cool feature.
The heart rate monitor also records how many times your heart beats per minute round the clock so you can keep track and measure it as well.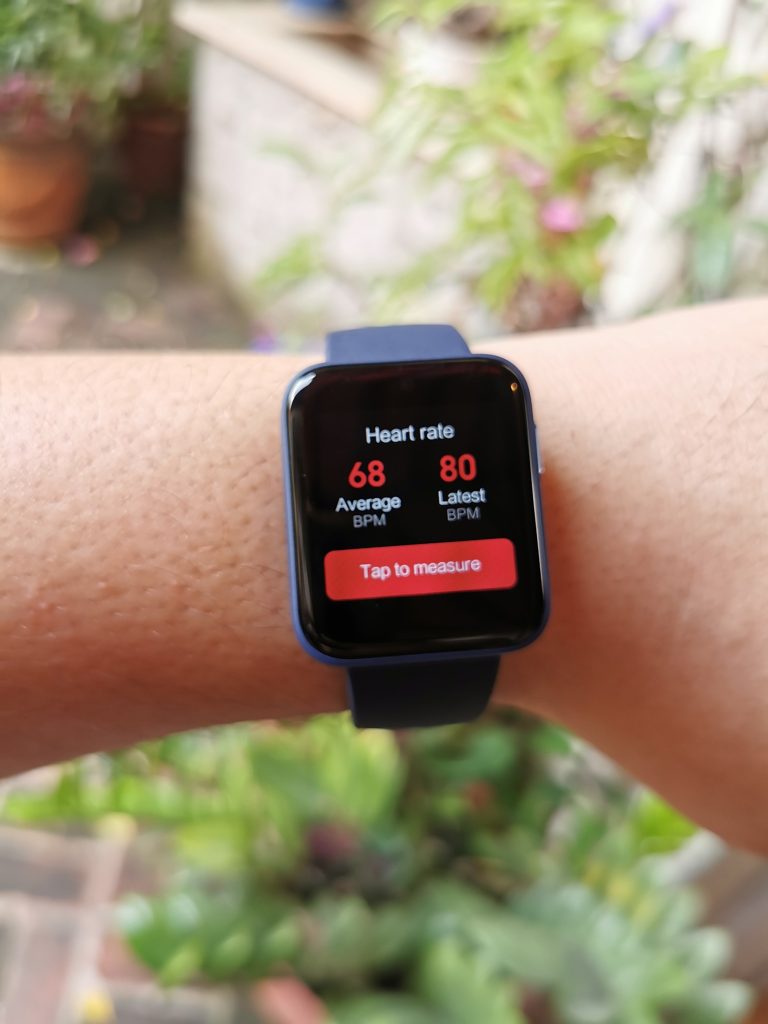 5. Built-in sensors for the outdoors
If you are an outdoors kind of guy, the Mi Watch Lite has a bunch of benefits for you.
It has a GPS+GLONASS, a 3-axis accelerometer and gyroscope, an air pressure sensor and an E-Compass.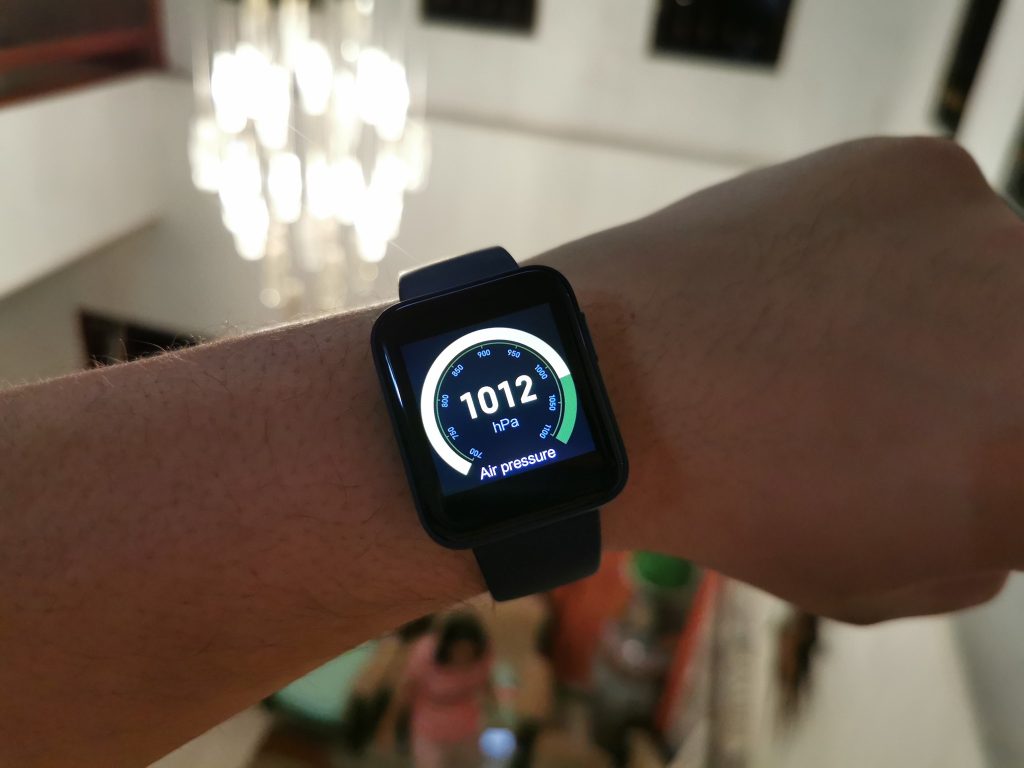 All these sensors would help you when you are mountain climbing so that you could easily find your way with a compass. You can also see how many feet above sea level you already are and monitor the air pressure around you.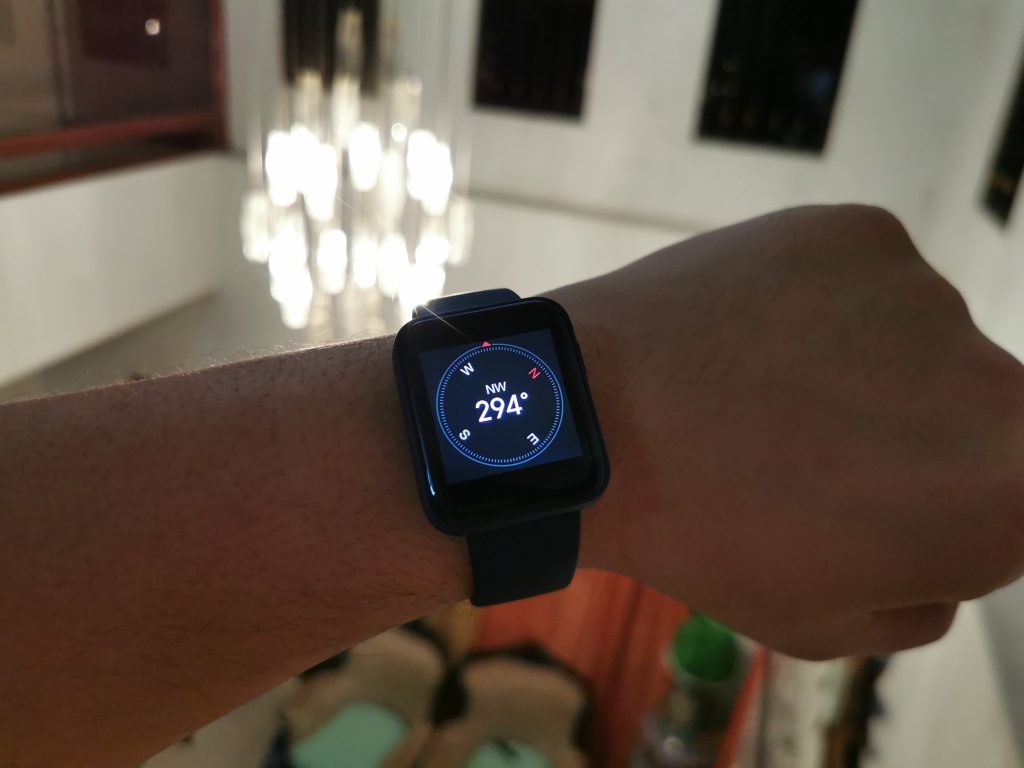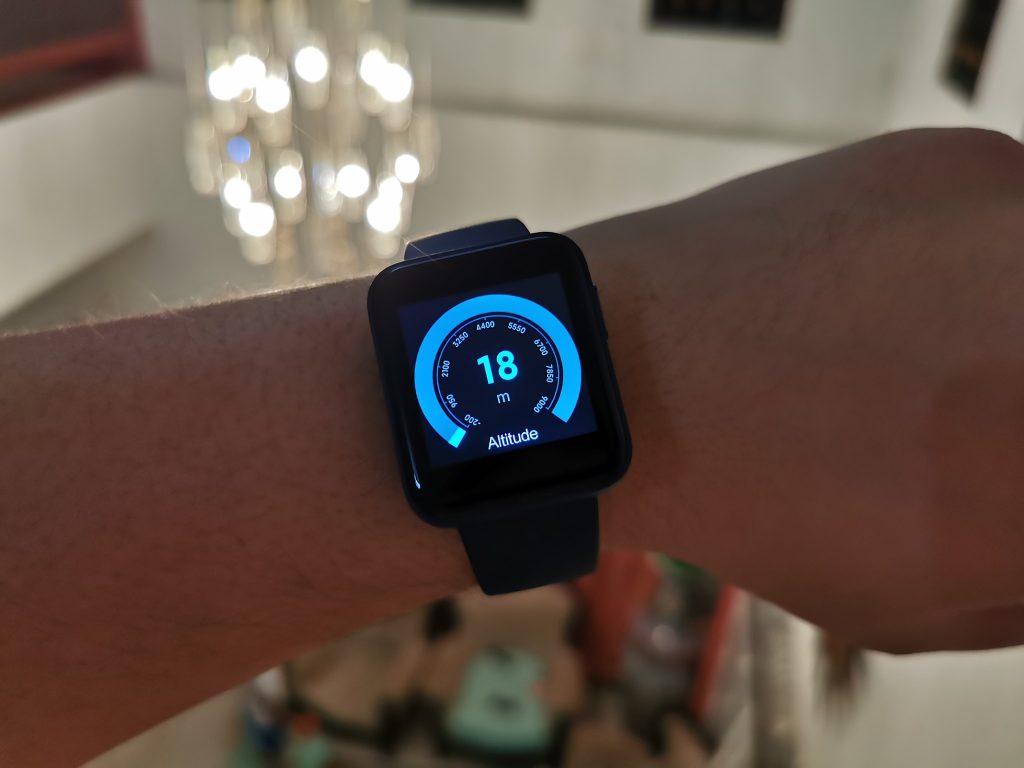 Not only are these sensors useful for mountain climbing, they are also useful for other outdoor activities like cycling and even for marathons.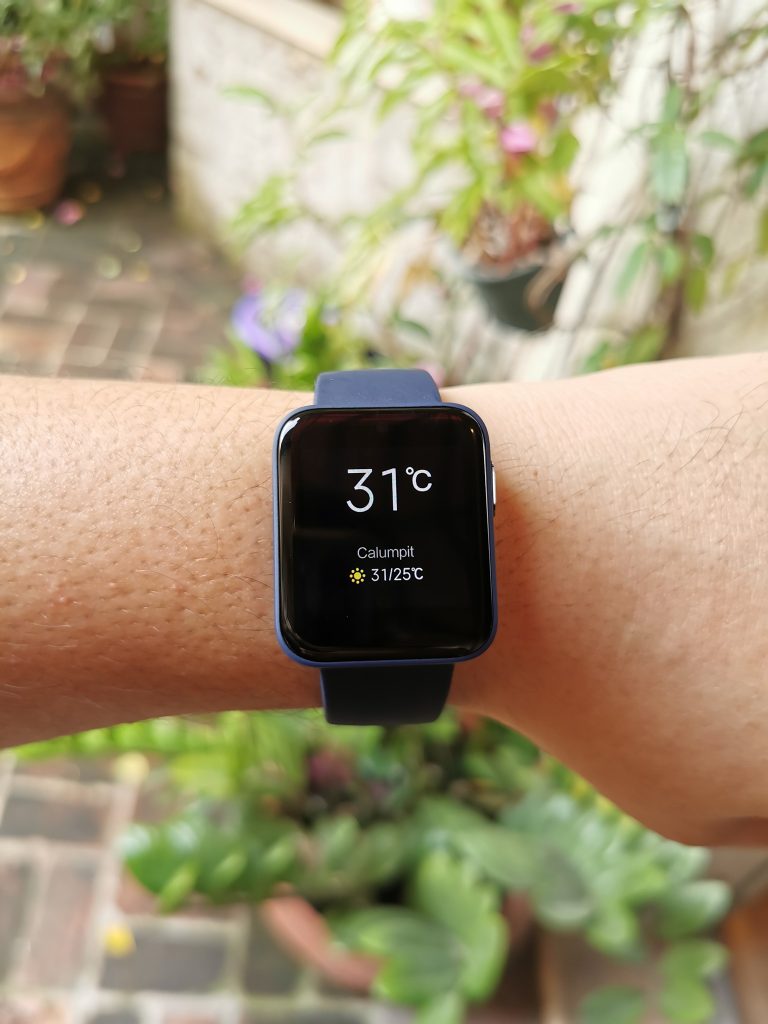 These features are truly awesome for sports enthusiasts.
* * * *
So far, everything looks great with the Mi Watch Lite. But a great improvement I would like to see added in the future is in its accompanying mobile phone app. I use Android so I downloaded the Xiaomi Wear app and while it's super easy to setup, I would like to see different units of measure (such as pounds and feet) when recording my height and weight. Right now it only records centimeters and kilograms and while it does work fine, most Filipinos are used to lbs and feet when doing body measurements. I think that would be an easy thing to add on the next app update.
Overall, the Mi Watch Lite is an entry-level smartwatch that is well-suited for the budget conscious. For a price of only Php 2,490, this stylish fitness tracker from Xiaomi is a steal! If you are looking for a health and fitness device that doesn't break the bank, then this is the one I would recommend.