It has been quite some time since I last posted about gadgets here on the blog. But just recently, I was struck by Sony Ericsson's new flagship phone called the Sony Ericsson Xperia X1.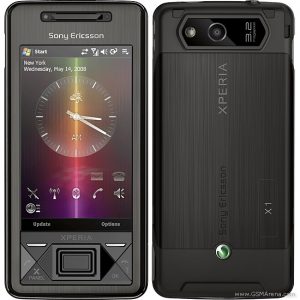 It appears to me that this is now the successor of the P-Series from Sony Ericsson. And guess what? This is the first-ever mobile phone from the company that uses Windows Mobile instead of Symbian Operating System. So what do we expect from SE's new phone?
Windows Mobile 6.1 – new OS means better features? Well we have yet to see because as far as I know, Symbian is the most dominant OS in the mobile phone world so it has more support and more applications. The drawback with Symbian is that it's a little bit slow. Perhaps Windows Mobile can change this?
Touchscreen – nothing really new about it since the P-Series used to have one. Remember the P900 phones? Nevertheless, touchscreens have become a standard these days.
QWERTY Horizontal keypad – this one's unique and it made the overall look of the phone an eyecandy. Take a look at the photos below
3.2 Megapixel Camera – I am surprised that Sony Ericsson included only 3.2 Megapixels for this phone when their competitors already have 5 megapixels. Think about N95 and Samsung's Omnia.
Expandable Memory
Bluetooth
GPS
USB 2.0 – allows your phone to be a mass-storage device
WiFi – for mobile Internet in the city's hotspots
Music Player and FM Radio – for audiophiles!
While there's no doubt that this phone is beautiful, the features are comparable to common phones today. I think Sony Ericsson is still trying to get used to the new Windows OS. According to SE, this will be released end of September 2008.
How about you guys? What do you think about this new phone?
Image credit to GSMArena
Want updates on the latest gadgets? Subscribe to Pinoy Guy Guide