If you have ever passed by apparel retail store "Mint" or "Human", you may have probably seen these so-called shutter shades a.k.a. Venetian sunglasses as popularized by Kanye West.
It's pretty obvious why they were named as such. See, they actually look like the Venetian blinds which we use for our bedroom's windows. PGG Forum member Jayvee, was kind enough to share how these glasses look on him when worn. If you would notice these shades come in two types. One, which only has shutters (as seen above) and another, which has shutters plus the glasses like Jayvee's below.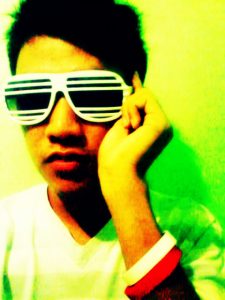 These shades are really for style so it doesn't matter if you wear it even when the sun is not way up high.
How about you? Do you think you can pull it off?
Subscribe to Pinoy Guy Guide and never miss a post!