In this post, PGG writer Jessie, presents three popular male fashion icons of today. Read on to find out who they are and add to the list your own fashion icons too.
Kanye West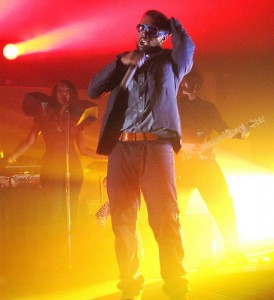 Image credit: Jurvetson | License
Arguably one of the biggest names in the music industry today. Kanye West dominates the rap music industry, having four smash albums in four glorious years. But one of the things that makes him special is his incredible fashion sense. The man is addicted to fashion. He's the one who started the whole preppy hip-hop look and the rest is history. The hip-hop community embraced his sense of style and followed suit. The man loves European fashion to death. Jordan's and fabioso sunglasses (read: shutter shades) are must-haves as well. One thing we guys can learn from this 10-time Grammy Award winner is to not be afraid of colors. From lime green to pink, purple to electric blue, as long as it makes your entire look more distinct, go for it! Because if it doesn't kill you, then it can only make you stronger – fashion-wise, at least.


Victor Basa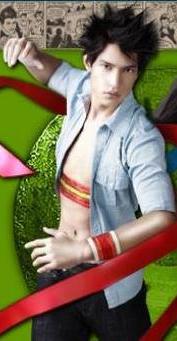 Image credit: Penshoppe
There are a bunch of actors and models out there who tried their best to impress when it comes to fashion – and failed. But one guy who makes such an impact when it comes to fashion without really exerting any effort is MTV VJ / Model – Victor Basa. He began immersing himself into the fashion industry at an early age. He even entered LaSalle College International as a student in fashion design. I guess it runs in the blood since his uncle, Paolo Basa, is also a well-renowned fashion designer. Basa is the definition of metrosexual in the local scene. If you see him wearing some sick hoodie today, chances are – it's still not out in the market yet. You may also think that Vic is just too willing to wear anything for endorsement's sake, but it is exactly the mindset that sets him apart. He will keep you guessing. He rotates his look regularly and always tries to defy all style rules. The most recognizable element of his vast wardrobe, however, is his distressed jeans which is a good place to start when you want to wear something different for the day. Vic's definitely the edgiest male model in the Philippines. A guru in his own sense.


Justin Timberlake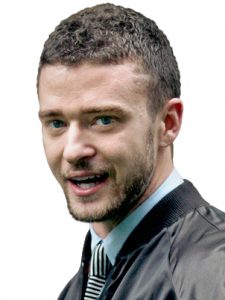 Image credit: Wikipedia
In my opinion, no other guy from the boy band era made such a huge leap forward than Mr.Sexyback himself. Justin Timberlake transformed himself from being a clown with N'Sync to one of the most fashionable men in the world. He turned the slick, classy but relaxed look that goes well with his dynamic personality into an art form. He's a student of fashion. He wears his clothes, instead of letting his clothes wear him. He has the right combination of well-made clothing worn in a relaxed style therefore exuding this unmatched level of sophistication and class for the young professional. One surefire way to look smoking hot the J-Timberlake way on a dress-up party is to find a perfect-fitting suit, preferably bespoke if you can afford it, with strong shoulders, a tapered waist, lean legs, and a coat or a jacket that covers your butt. JT is the main reason why I will forever feel insecure as a man and a human being.
How about you? Who is your fashion icon and why?
Want more updates? Subscribe to Pinoy Guy Guide by email and join the forums