I'm the kind of guy who likes to try different clothes, footwear and accessories from different brands and just lately, I saw a nice pair of shoes that caught my attention. These pair of shoes is from Merrell, a shoe brand which I realized should be getting more attention after I got myself a first-grade white shoes from them.
(Click images to zoom)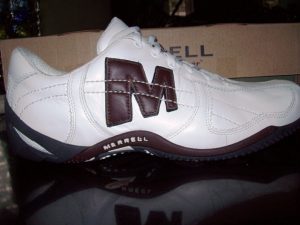 Killer-looks
I never thought that Merrell has an attractive line-up of shoes like this one. If you look closely, you will surely love the gray and white combination of colors plus the big brown "M" on its side as much as I did. It's distinctly bold and very catchy to the eyes. Very striking to wear especially if you have your black jeans on and would like to show off some style. Needless to say, after wearing it last Friday, I found most of my officemates staring down at my feet.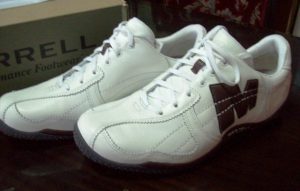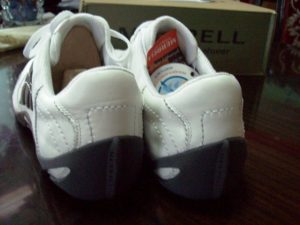 Outdoor or casual gimmicks
One reason I got myself a new shoe is for my summer getaways and travels with friends and families. I think this shoe will be perfect for such events. If you have been following Pinoy Guy Guide for a while, you may have noticed that I go for dual-purpose apparel – one which I can use for two or more occasions, not just one. This kind of shoe in particular is a good example which I can use not only for outdoor activities but also for my weekend gimmicks with friends.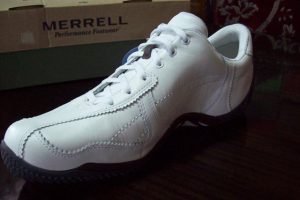 Comfort and performance
I also tried my new pair of stylish shoes this weekend and it feels really comfortable to wear. I think you should try it and see for yourself. Maybe next time I'll take this with me when I go to the gym.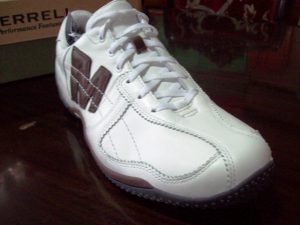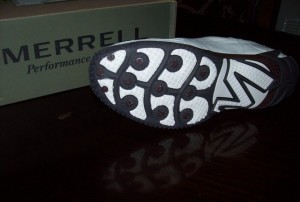 Anyone here who also has a pair from Merrell? I want to know, how do you find it?
Get the latest style straight to your email by Subscribing to Pinoy Guy Guide.