The shoes from Sebago are not your ordinary shoes. The brand is known for handsewn shoes and if you take a look at their newest Trend Docksides Limited Edition Men's Shoes, you will definitely say that it is elegance at its finest.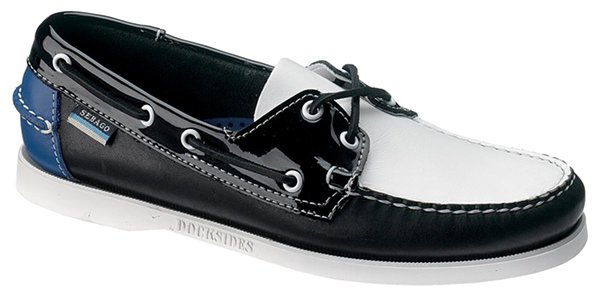 Elegance, indeed. You see, I recently learned that the folks from Sebago are launching limited editions of shoes quarterly. And when they say "limited", they really mean it. As a matter of fact, only 24 pairs of these shoes exist per store across the 3 dashing styles. Click on each photo below to zoom.



So what's the big deal with limited edition, you ask. It is the fact that you will rarely see another person wearing exactly the same pair of shoes. And if you are a trendsetter and a style-hunter, grabbing limited edition products should be your mission.
The big question is how much is a pair? Well, they are not cheap. This elite shoe costs Php 7,990 and are available only while stocks last at Sebago SM Mall of Asia and Hideout at Greenbelt 5.
Just an added FYI. This new limited collection from Sebago are actually modern boat shoes – shoes that are typically worn by sailors which can repel water. But through the years, it has become a fashionable footwear for men. It became a trend years back and we are seeing its return once again. I'd be excited to wear a shoe like this at the office, casual occasions and even on dates. 😉


Want updates on the latest men's fashion? Enter your email here or join the PGG Forums.