I got invited to the launching of Porsche Design – a luxury men's wear shop. But due to my hectic schedule these holidays, I wasn't able to attend the press launching.
So yesterday, I had plenty of time to spare so I went with my brother and with my parents to visit the shop. It is located in Newport Mall at Resorts World Manila just across NAIA terminal 3.
Just an FYI. Resorts World Manila is such a beautiful place. It has a 6-star hotel (the only one in the country), a casino and a high-class mall. Very luxurious indeed. I'll try to cover Resorts World Manila in future posts.
Now going back to Porsche Design, here is a quick look at their products. Click image to zoom in.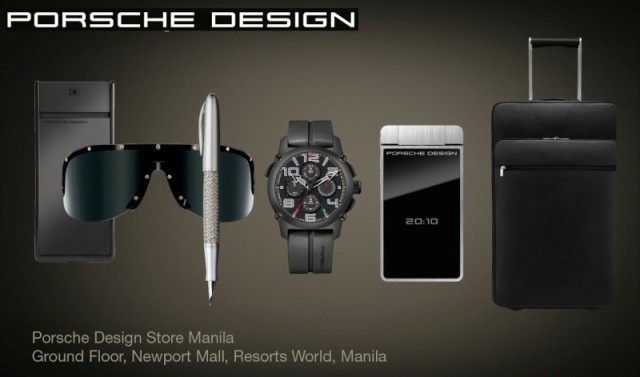 Their products will blow you away. They are not cheap and are for those dudes who are looking for signature, high-quality and luxurious products. A pair of shoe costs around 12,000 Pesos. A pair of sandals cost around 14,000 Pesos. And a watch? I have seen one costing as much as 130,000 Pesos (No joke. That is not a typo error. It is the actual tag price I have seen). But hey, if you are like Manny Pacquiao who has tons of cash to burn, why not?
Anyways, aren't you curious why the shop is called Porsche Design? Well that is because its parent company is Porsche AG (pronounced as Porsh-uh), the same company that produces every guy's dream car.


Want to know more about men's fashion and lifestyle? Subscribe to Pinoy Guy Guide by email or join the PGG Forums.
*Photos provided to Pinoy Guy Guide by Porsche Design