For PGG's Show Your Style 2, Ian mixes and matches clothing styles from different brands. As you will see after the jump, Ian manages to pull off simplicity plus good fitting of apparel.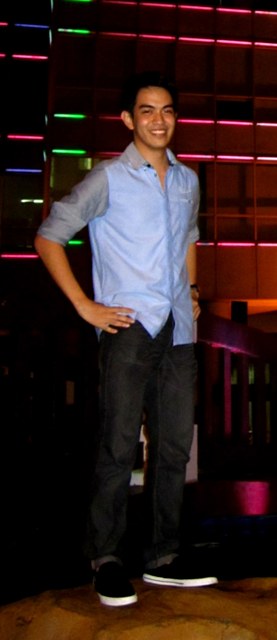 "Photo of me wearing a shirt from Adidas Originals, dark-colored jeans, sneakers from Lacoste and Kenneth Cole watch." ~Ian
Why does Ian want to win GC's from Jockey?
I want to win GC's from Jockey because I want to have some of their new products particularly the outerwear clothes which we know are made of high-quality materials to ensure comfort without losing its style. ~Ian


Thanks for sending your entry Ian! By the way, just in case you are all curious – we only have a couple of Show Your Style 2 finalists remaining to be posted in Pinoy Guy Guide before we announce the winners of Jockey GCs this August. Stay tuned!
Not yet subscribed to Pinoy Guy Guide? Enter your email here or join the PGG Forums.