So when was the last time you bought a leather belt?
As for me it was last July. You know, if you have been following the trends lately and checking out men's boutiques, there is one type of leather belt that will make you look like a real hotshot. I don't even know what these belts are exactly called so I'm just calling them men's formal leather belt with glass-like buckle.
Upon closer inspection, what you will find is that the belt's buckle is auto push and lock. What this means is that unlike a conventional belt where you pull one end of the belt against the buckle until you insert the pin to the hole, this one allows you to push one end of the belt against the buckle until it tightens and autolocks in place. This push button allows for easy adjusting and removal at a higher level of accuracy.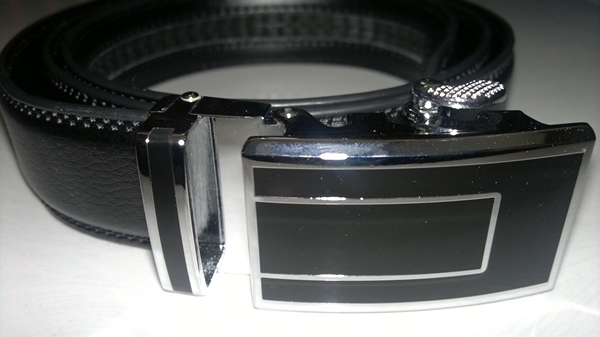 Also, one thing I liked about this belt is its attractive buckle. Most belts have a stainless buckle (that's classic but it's getting old these days) but the modern ones like the one I'm referring to here are made of some kind of glossy material with glass-like finishing. It looks really good and can go perfectly fine with your suit, your jeans and even your shorts. See some photos below of the belt being sold by Santa Barbara Polo & Racquet Club. Really nice because you can use it for any occasion. A money-saver without sacrificing style.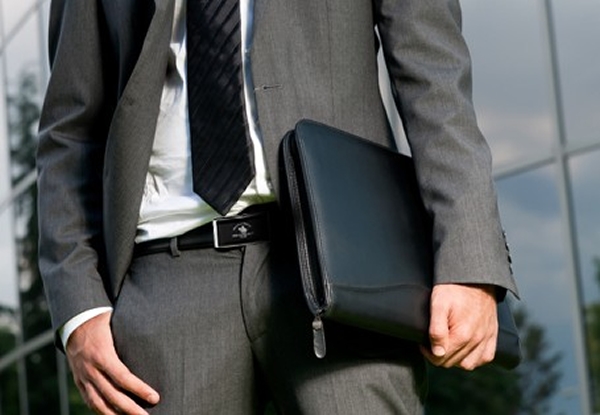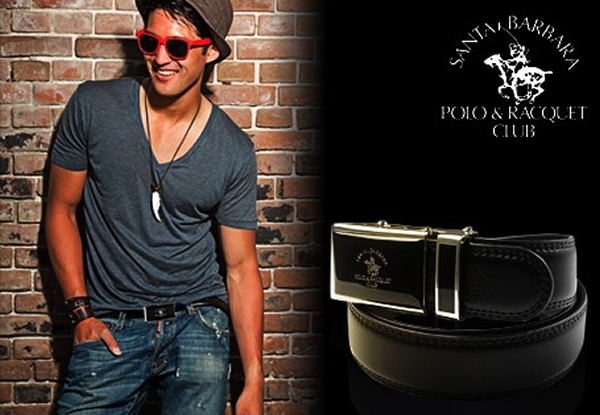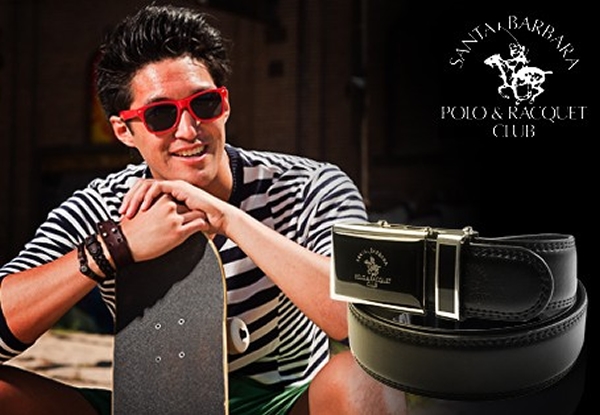 They usually cost around a thousand bucks. But I bought mine at only 450 Pesos. Aside from Santa Barbara Polo & Racquet Club, I've seen this being sold by McJim belts. Sounds like a good deal right?
Learn more about men's style at Pinoy Guy Guide. Subscribe by email now.
Connect with PGG at the Forums, on Facebook and Twitter.
Image credits: Ensogo | SB Polo Club