In my endless search to find something similar to the most-wanted Gatsby Moving Rubber, I found what appears to be a strong competitor. Wella Shockwaves.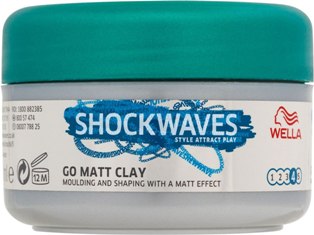 I discovered this hairstyling clay by accident last September at SM Department Store. I was shopping for a belt when I spotted a rack full of colorful containers. Those containers happened to be Wella Shockwaves. The product smelled so good and is very similar to Gatsby Moving Rubber Wildshake so I was convinced to buy it. It is a little bit expensive though. A single bottle costs 300 Pesos but I'm telling you it's worth it. Apply just a small amount of clay to your hair and you're good to go.
They are currently available in two variants. The other one is color blue which I have yet to try.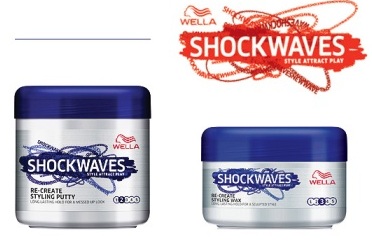 Apart from being a good hair product to fix and style your hair with, there is another interesting thing about Wella Shockwaves. Their advertisements.
As you can see, the ads are somewhat playfully naughty and are specifically targeted towards the male consumer, which is of course, not really a bad thing.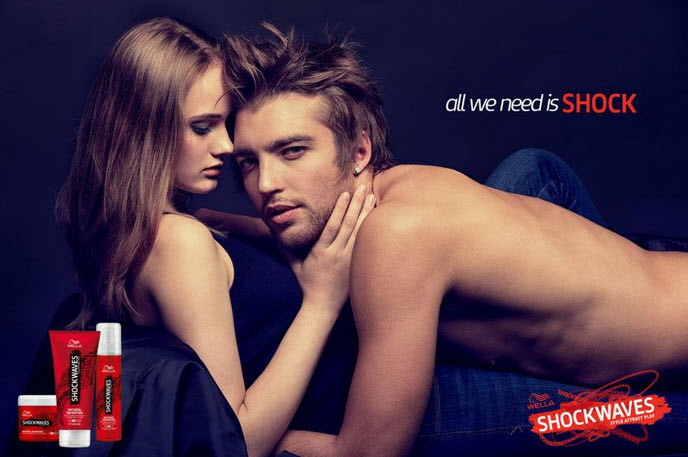 The bad thing however, is that there is a rumor that Shockwaves will only be available in the Philippines for a limited time. It looks like Wella is still experimenting and testing the waters. If there is a big demand for it in the country, the product will stay. If not, they will pull it out. I suggest you should try it before it runs out. Hopefully it won't.
Get the latest news on men's hairstyling products. Subscribe to PGG by email.
Socialize with PGG on Facebook | Twitter | Forums