It has been raining heavily for the past three days now and times like these, I wish I could have just stayed home and did everything I wanted to do. Unfortunately, I'm no longer a student and I don't work at a government office so I'm not part of the crowd that gets classes and work suspended.
In the corporate world, most employees are required to go to work rain or shine and one of my biggest problems is getting my shoes wet in the rain and soaked like a sponge in the flood. Water is the number 1 enemy of leather shoes and moccasins and as much as I'd like to wear slippers to work as an alternative, I just couldn't. It's not a good idea for two reasons: one is that I find it too informal and unprofessional for the job that I do and two is that it would ruin my style.
Thankfully, there are shoe brands out there that make decent shoes out of rubber. One of them is Vancouver-based Native Shoes.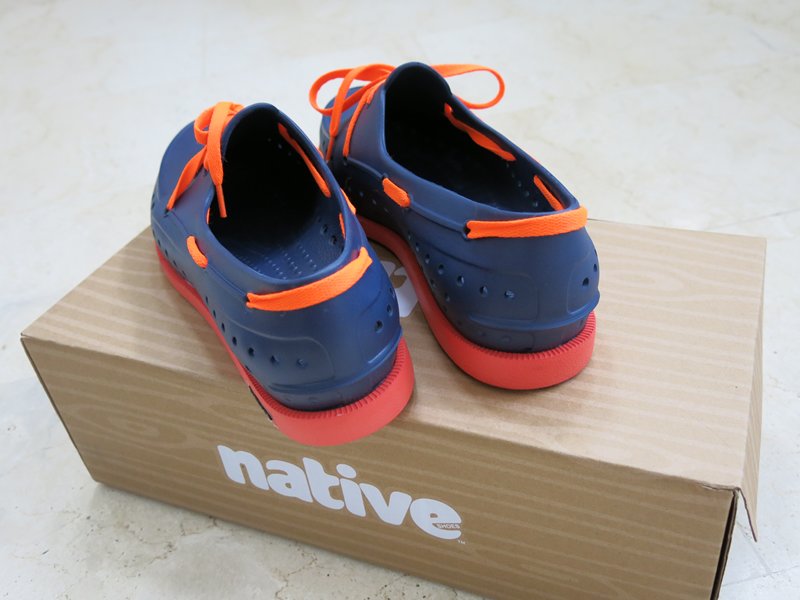 Native shoes are made of light and comfortable foam-injection molded-EVA (Ethylene-vinyl acetate) material. WOW. Haha. What the heck is that? I know, it's such a geeky high-sounding word but in layman's terms it means that the shoes are made of  foam rubber.
An example of shoes made of foam rubber is the one I bought from Native Shoes here about a week ago. It's called Howard. It is such a sexy pair of men's shoes.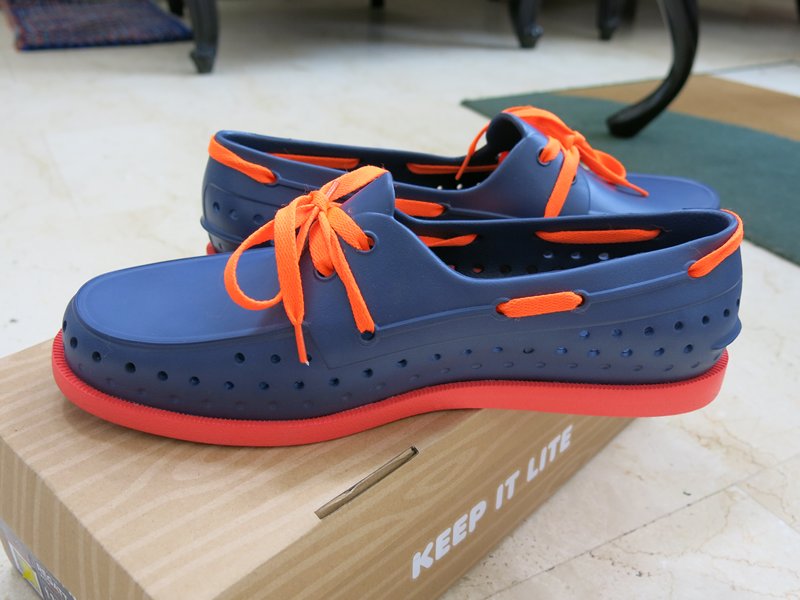 One of the nicest things about foam rubber shoes like this one is that it doesn't look cheap. (In fact, it's really not.). If you zoom in closer you'd realize that it even looks like a boat shoe. It has laces that wrap the perimeter of the shoe.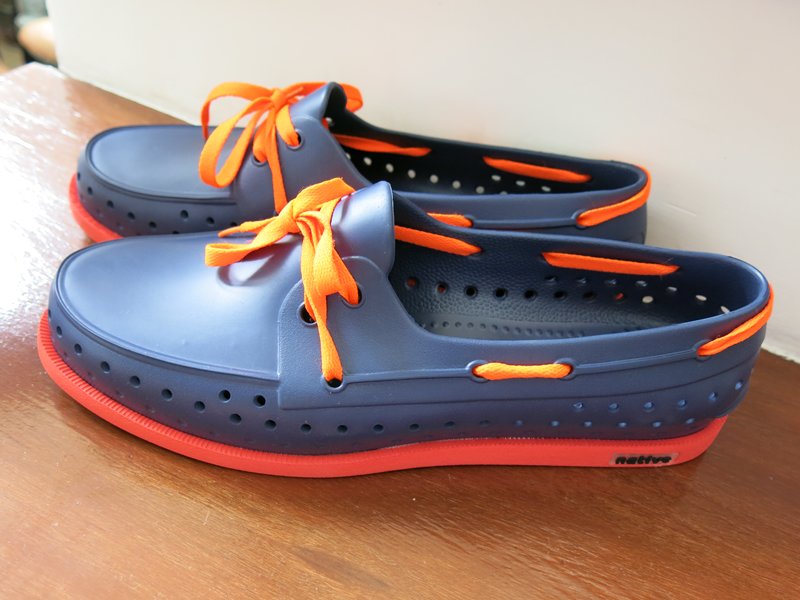 I'm also pretty sure that you got to love the spicy orange laces that come with it.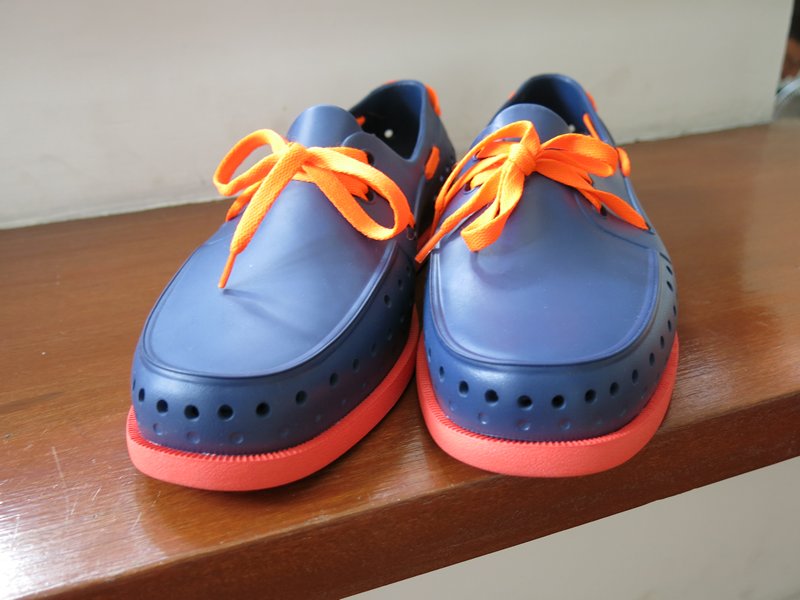 With holes all over, getting wet in the rainy months will not be a problem.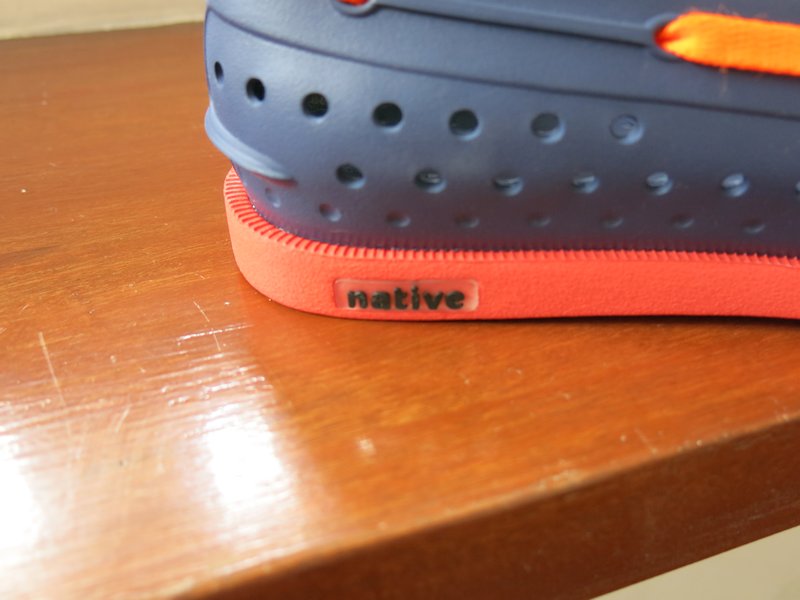 Another cool thing I found about this shoe is that you can remove the laces and it would make it look like you have a totally different pair of shoes. It works like a charm.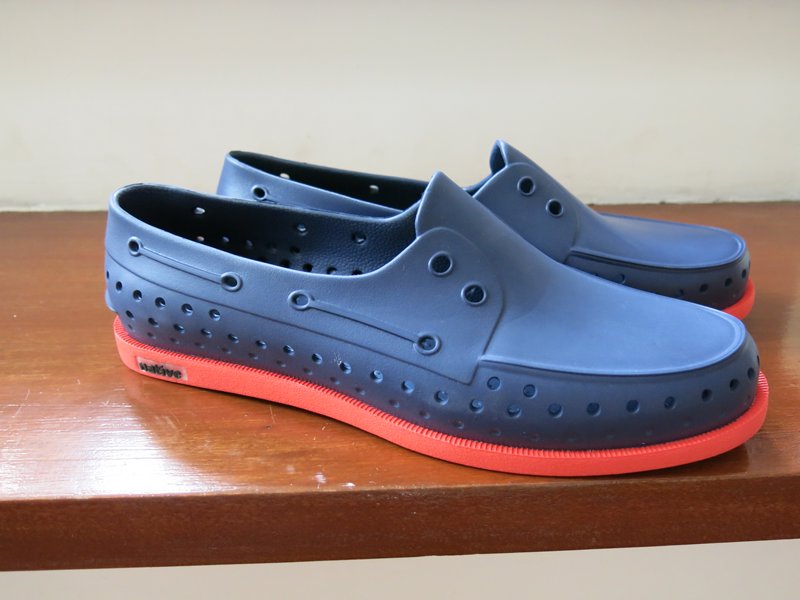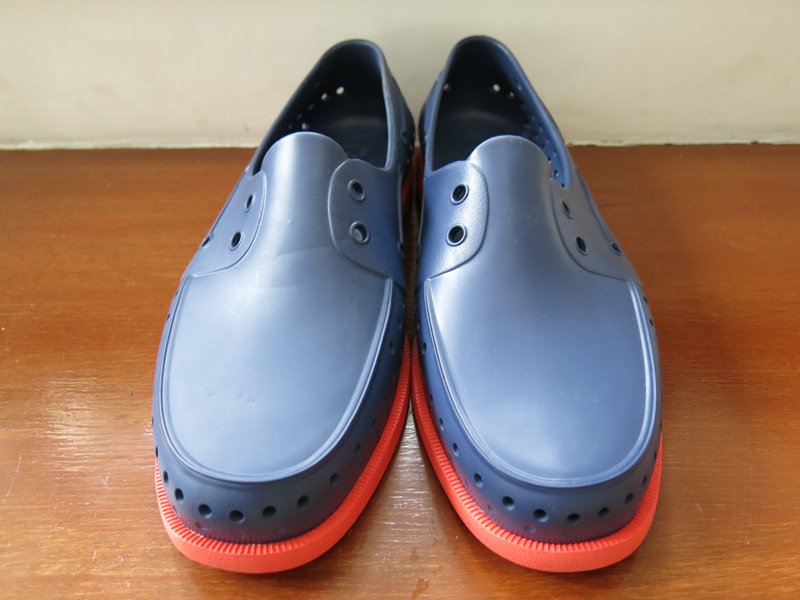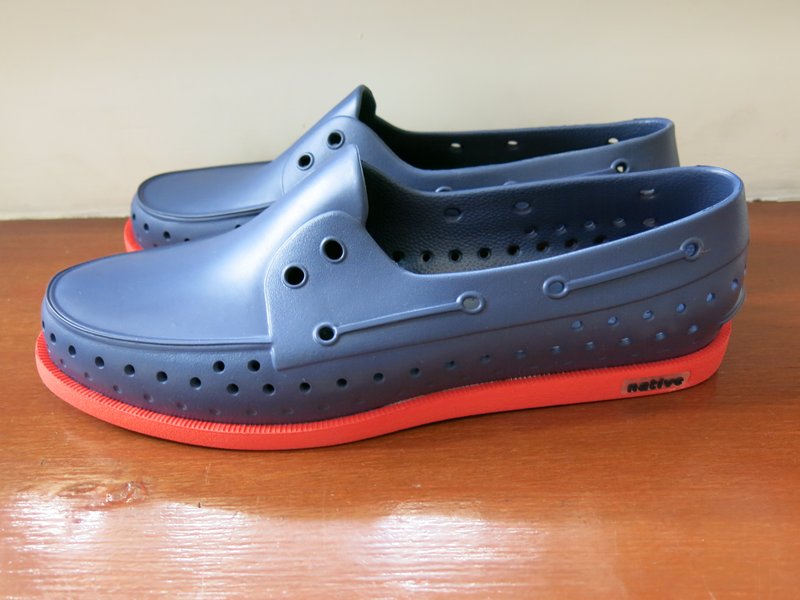 See? It's a more stylish alternative to sandals and despite the fact that it is priced a little high (about 2,700 Pesos if I'm not mistaken), it is something that will be useful for us all-year-round. As for me, I can wear this to work during casual rainy days, to weekend dates, to hangouts with buddies and even to the beach during the hot summer months.
I find that nowadays, more and more gents are wearing this type of shoes. I guess it all boils down to comfort, style and it being water-resistant.
So how about you? Do you own a pair of shoes like these? What do you think about foam rubber shoes?
Get the latest scoop on men's shoes. Follow Pinoy Guy Guide on Twitter.