Cork. It's a piece of material made out of wood that gives us a hard time to open up a bottle of wine. When cork is put together as a flat surface, we have a cork board where you can pin announcements. But when you use cork in men's fashion, specifically in footwear, you've got Birkenstock.
I've known the brand Birkenstock since I was a kid. They are imported sandals from Germany and they have been known to last for years. So last weekend, I decided to drop by one of their branches in the new Glorietta 2 to check them out and feature them here on Pinoy Guy Guide.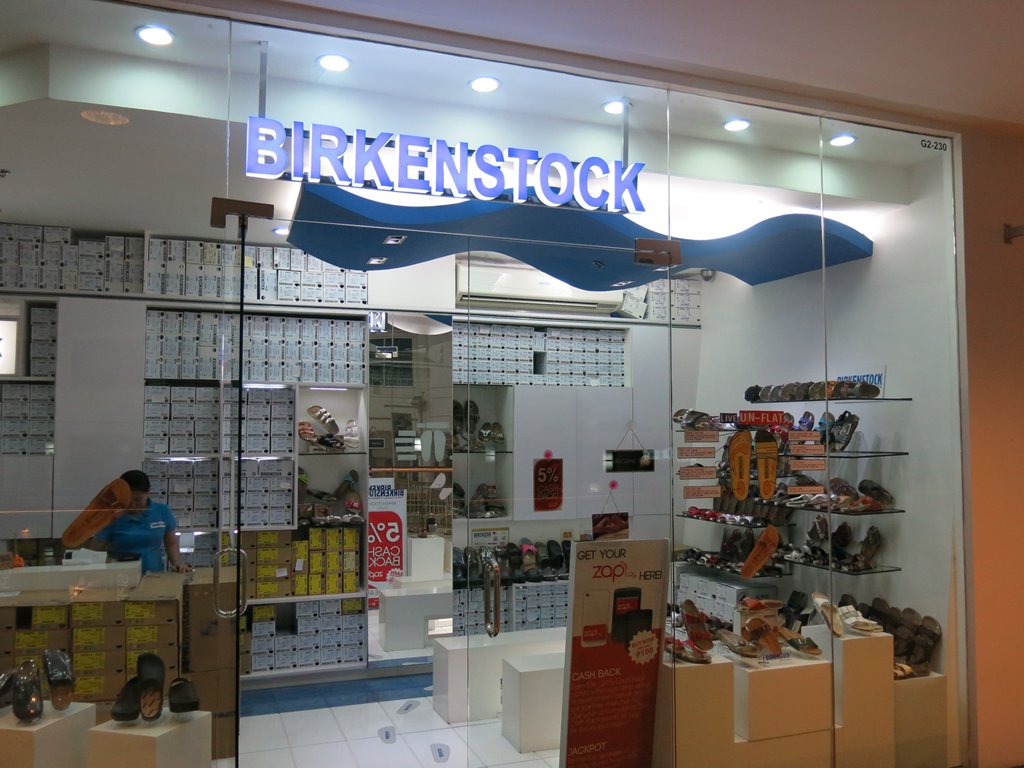 Their store is relatively small but they have a good set of products for men. Check out some that I've seen below.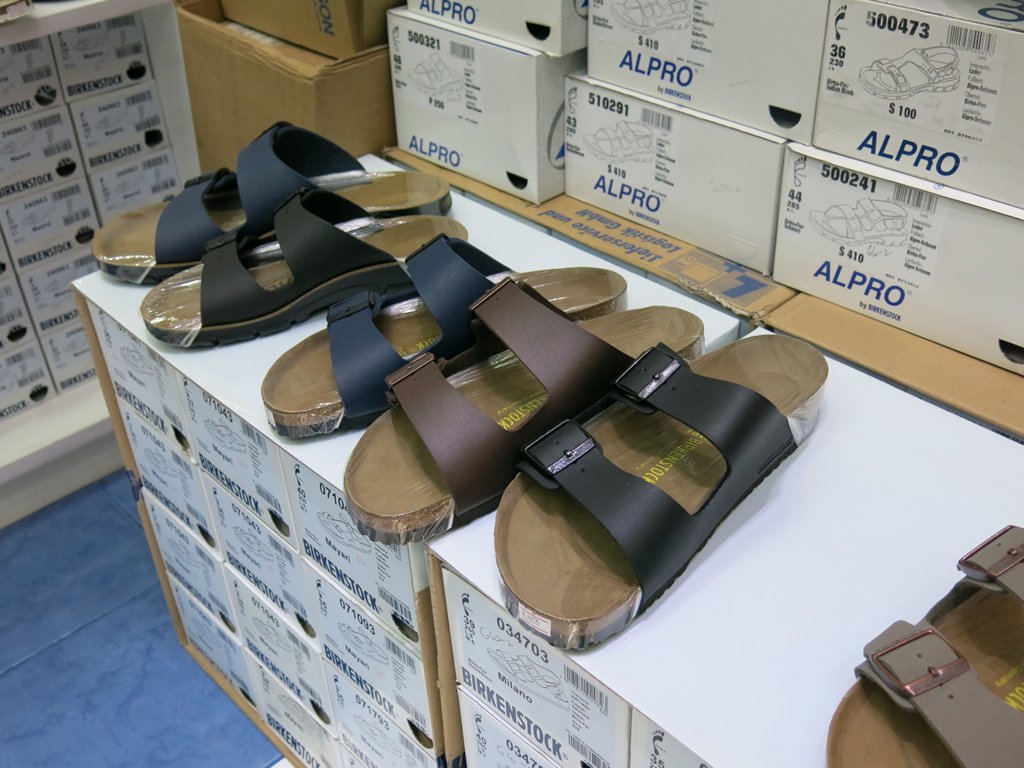 While I was looking around their shop, I realized that their sandals are priced a bit higher than other brands so I wondered what makes them different. I found out from their sales staff that Birkenstock sandals are durable and can last for as long as 15 years. Another thing that makes them unique is that the footbed of their sandals are usually made out of cork.
When I examined one of their sandals it amazed me as to how intricate and contoured the footbed is. It molds right to the shape of the human feet and gives good support to your heels and toes.
I initially thought that all Birkenstocks were the same but I was wrong. I tried about four pairs of sandals and found out that different pairs have a different feel to different people. Some pairs are very contoured, which will surely feel awesome for people with high arch feet but will feel horrible for people who are flat-footed.
Other pairs have less contours which will not feel as comfortable for guys who have high arch feet but will rock the world of men who have low arch feet or flat-footed.
If you are buying a Birkenstock, I would strongly suggest that you go to their store and try them in person so that you find the exact and most comfortable fit for you.
As for me, I have low arch feet, so I went for one called Birkenstock Alpro P250. It is a sporty-looking men's sandals which is ideal for my casual and outdoor looks. Check out some pictures below.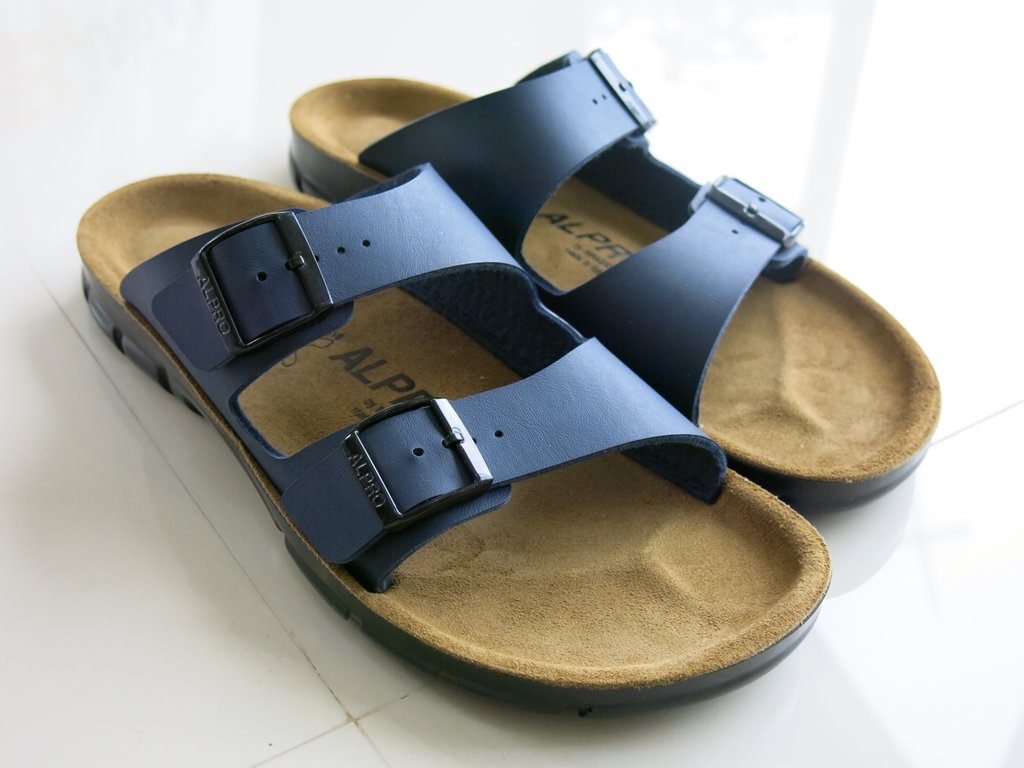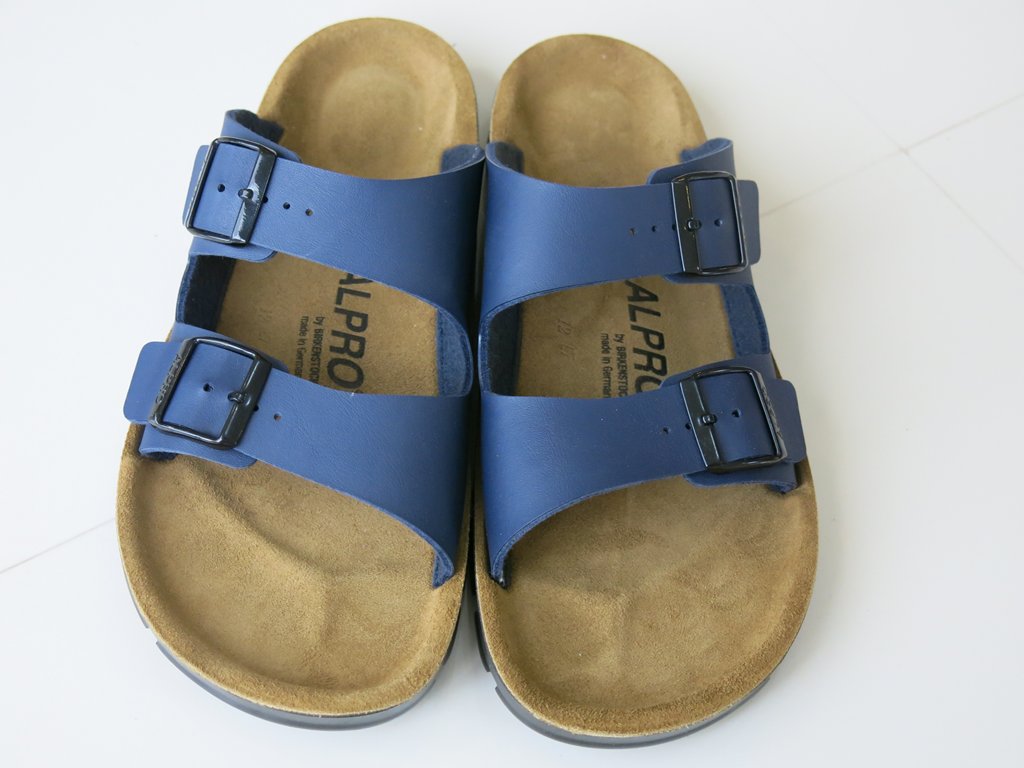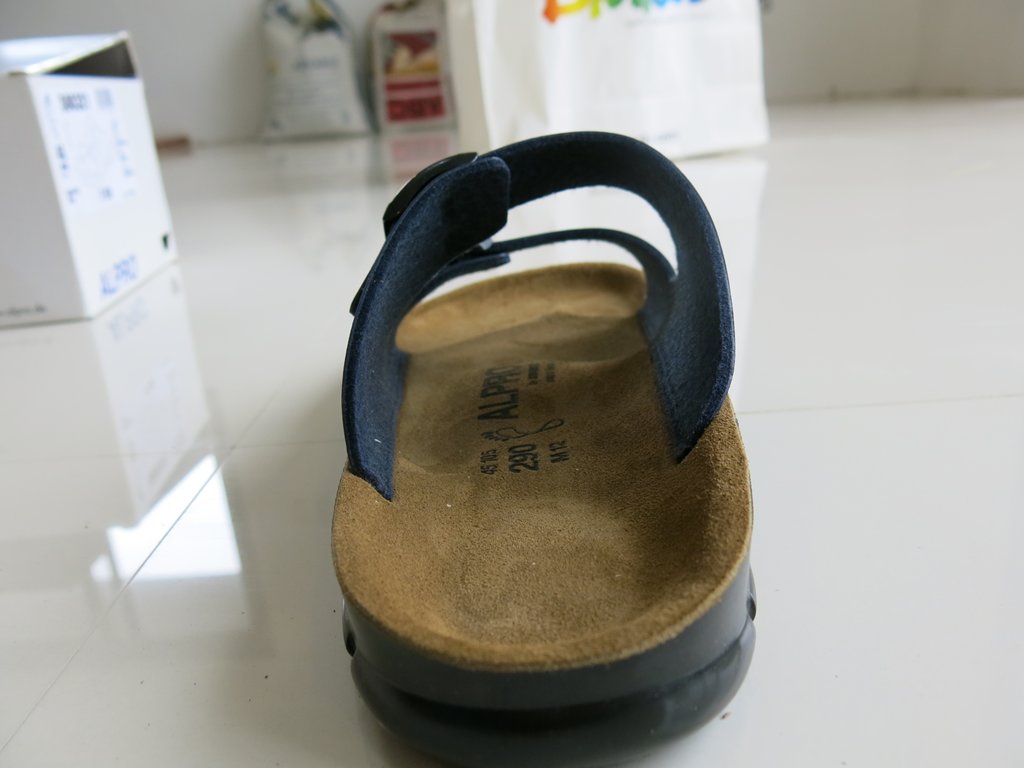 The Birkenstock Alpro P250 feels very pleasant to wear. It does not slip and it has a strong grip to my feet. I'm excited to find out how many years it would last for me.
By the way, if you are interested to get yourself a pair of Birkenstock sandals, there is a way you can get them at 10% off. Currently, Birkenstock Philippines is promoting the Comfort Sole mobile app (available on the iPhone and Android devices). The app is actually a digital catalog where you can check out the latest items from Birkenstock Philippines and where to find them right from your mobile phone.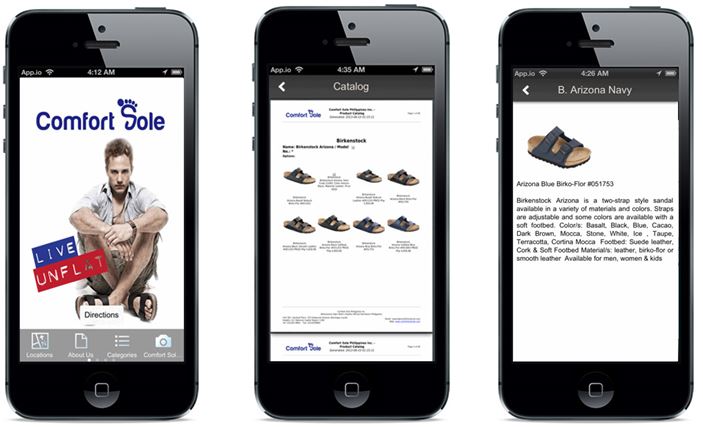 It also has a shoe size guide that will help you in choosing your perfect Birkenstock sandals. Just install the app from Google Play Store or Apple iTunes and present it to any Birkenstock branches and you instantly get 10% discount.
So do you own a Birkenstock pair already? How is it going for you? I'm interested to know. 🙂
Discover new places to buy footwear here on Pinoy Guy Guide
Follow Pinoy Guy Guide on Facebook and Twitter