Whether you care to admit or not, we guys go wild and passionate about three things: women, cars and shoes. Put them together and all of us guys would all be mind blown.
Why am I saying this? It's because last Saturday, that's exactly what happened when I got invited to an event called Sole Slam Manila, a men's lifestyle event that involves a car exhibit plus a showcase of some rare, hard-to-find sneaks. You can buy/sell/trade shoes as well as get a glimpse of the hottest cars that you can only dream of. The two-day event was held at One Esplanade near Mall of Asia.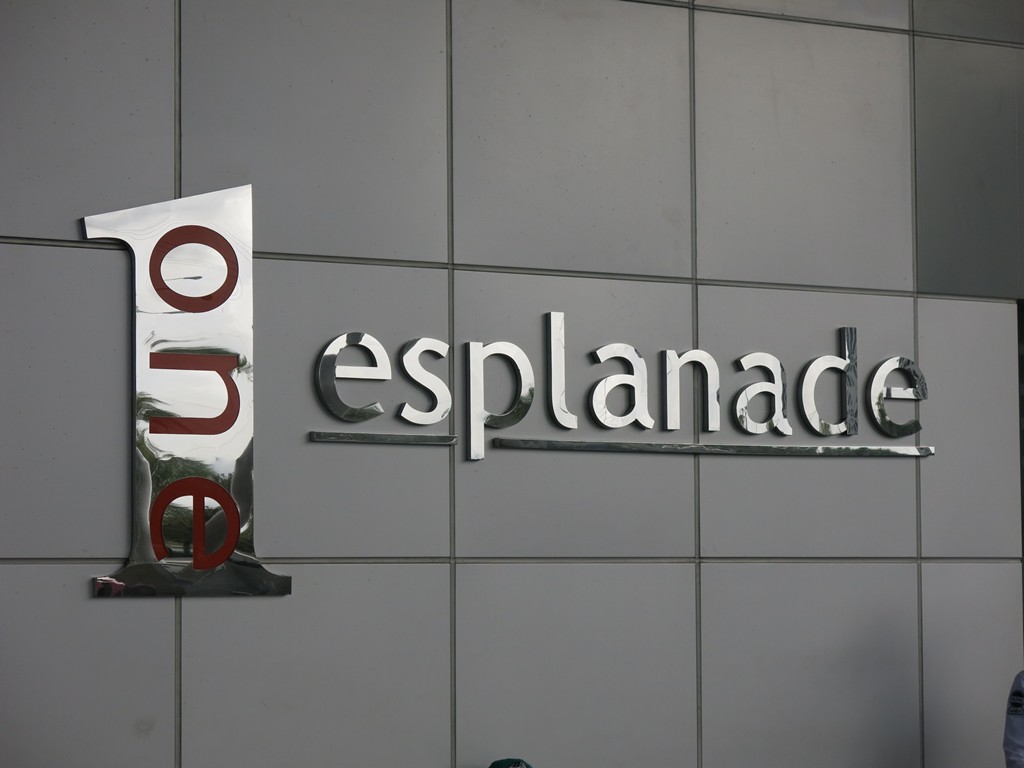 So in case you missed it, let me share with you some of the pictures that I took during the car show. Make sure to brace yourself for orgasms eyegasms.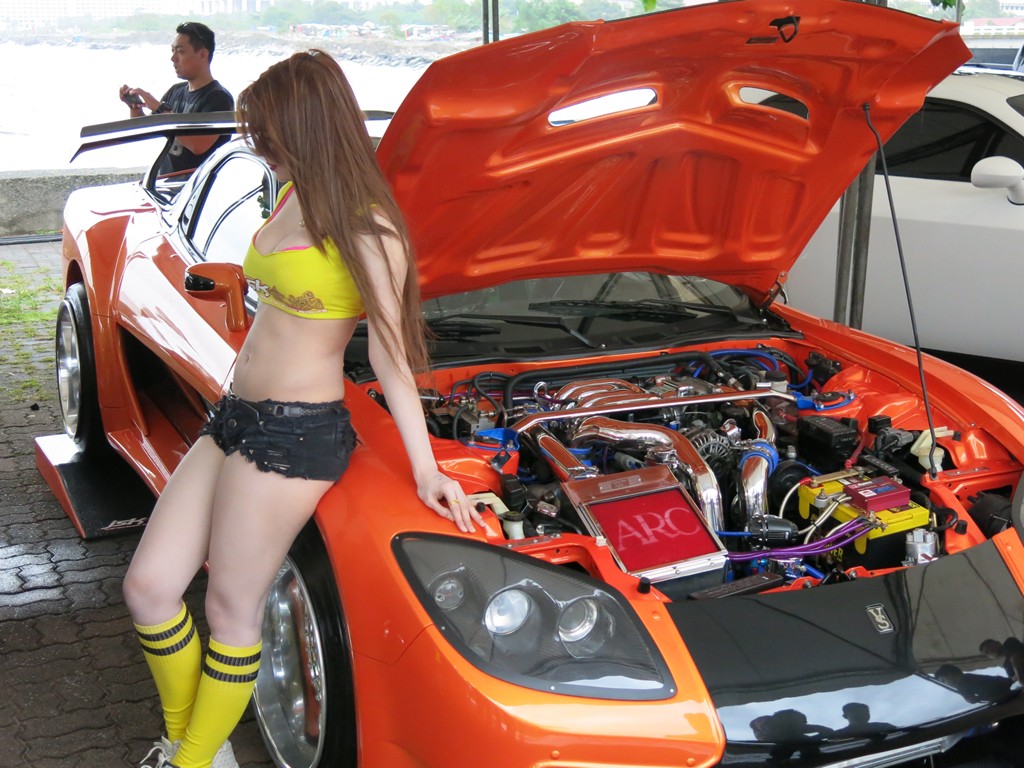 Hummer H2
Meet the Hummer H2 Limo.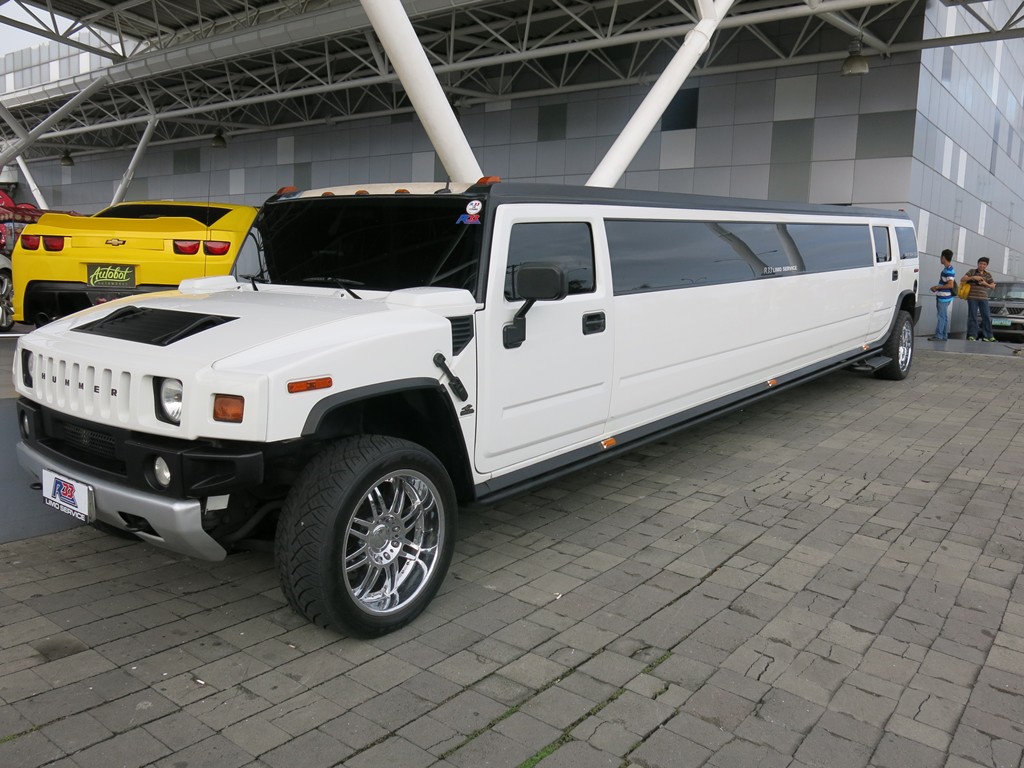 Thought there's something wrong with your monitor? Trust me buddy, your computer is fine. I, too, was struck with awe when I saw how long this Hummer was in real life. My head literally had to turn from left to right!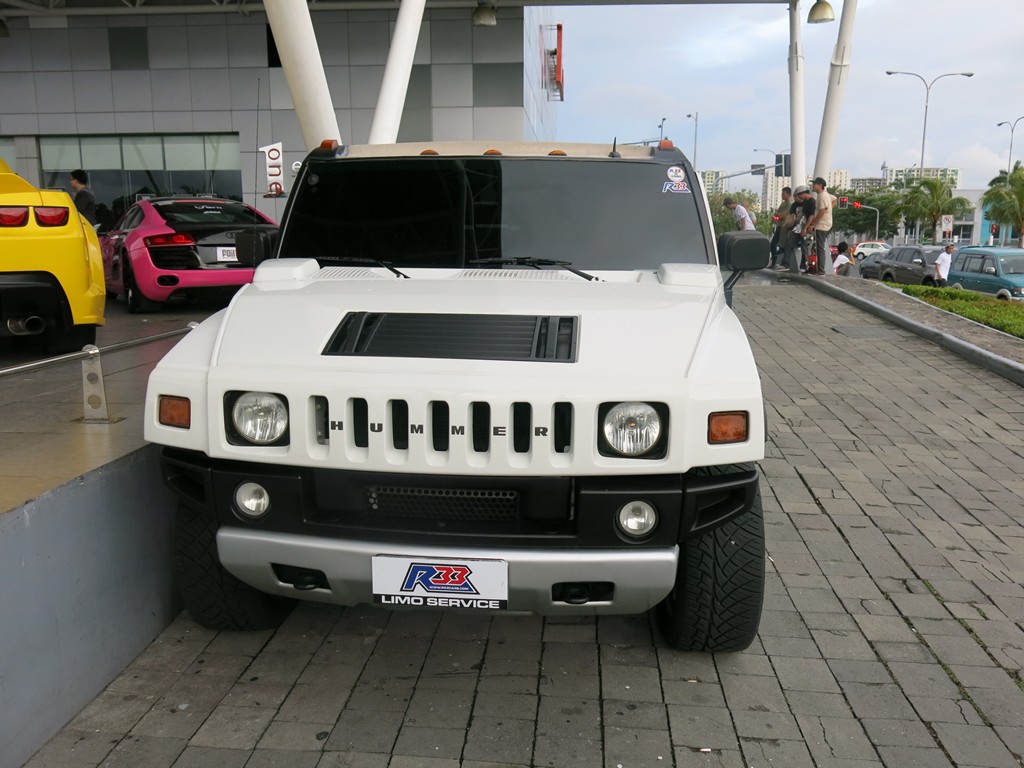 It's awesome and it makes me wonder: How does the driver manage to maneuver this?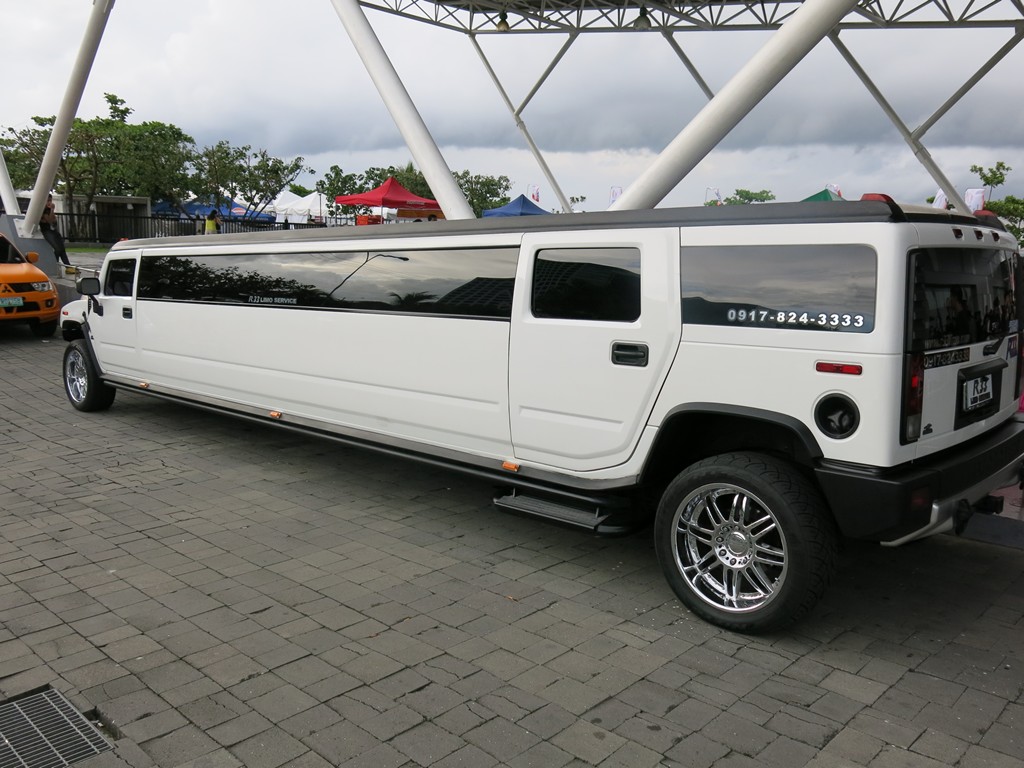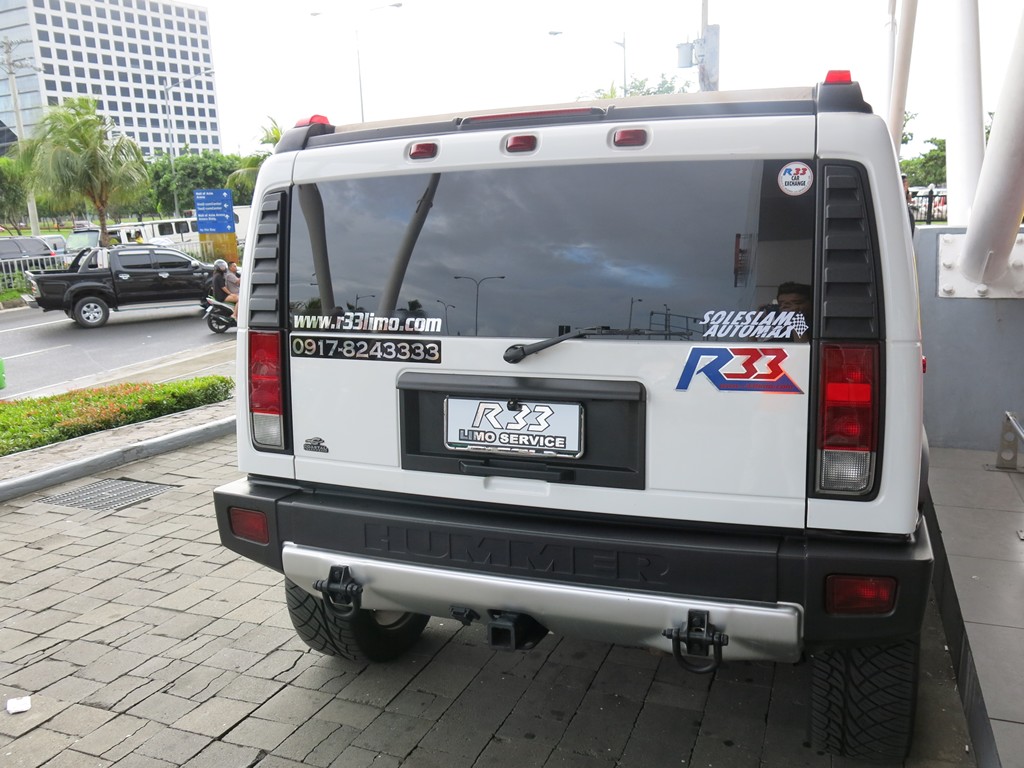 Chevrolet Camaro
Nothing spells coolness more than the yellow Chevrolet Camaro. In fact, it is one of the most photographed cars during the auto show. It never fails to catch everyone's attention.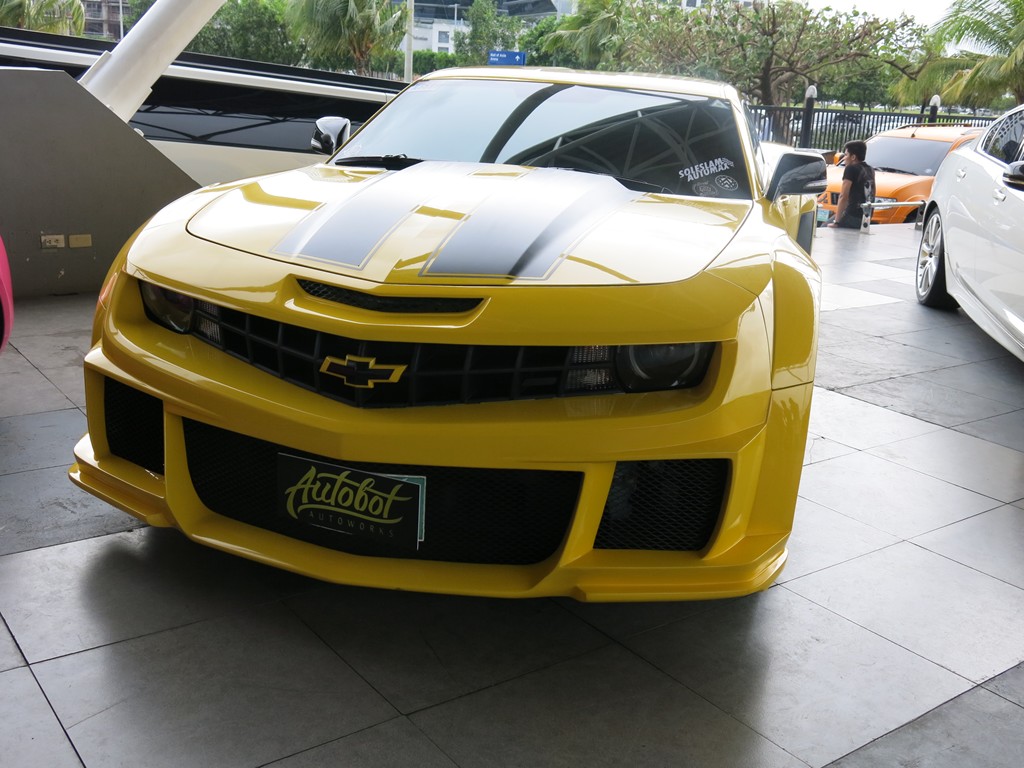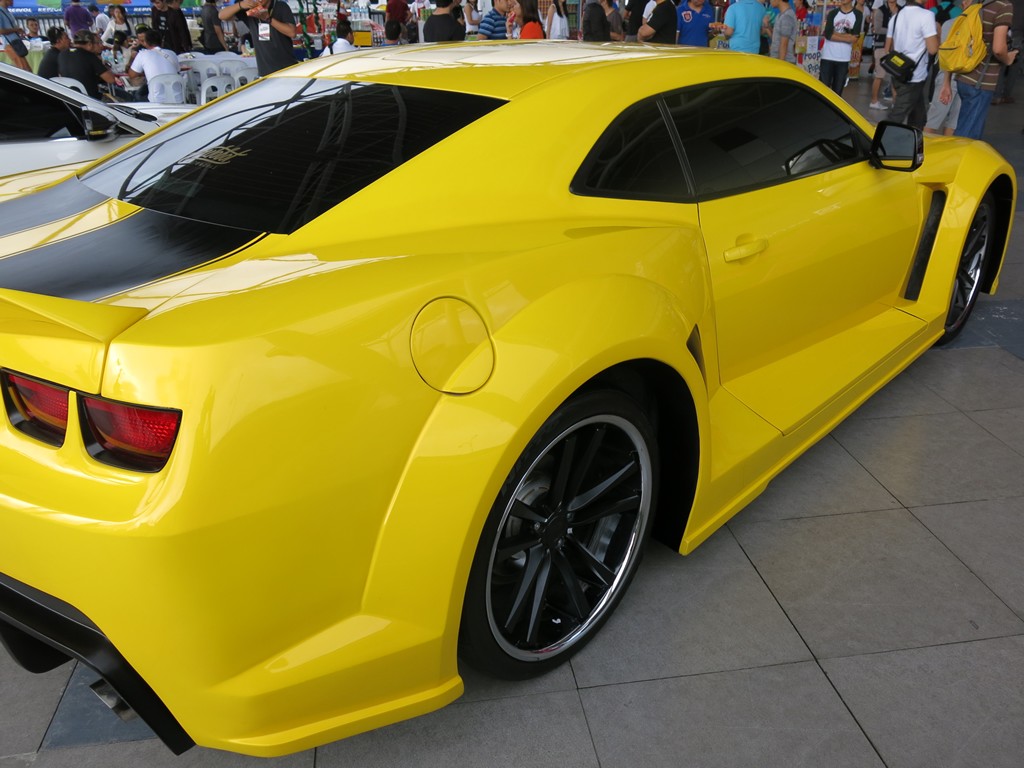 The Camaro is beautiful at any angle. It is even known to have a sexy back.
Audi R8
And so if us, men, have the Chevy Camaro, there has to be an equally stunning car to match it for our girlfriends. Here is its perfect match, the pink Audi R8.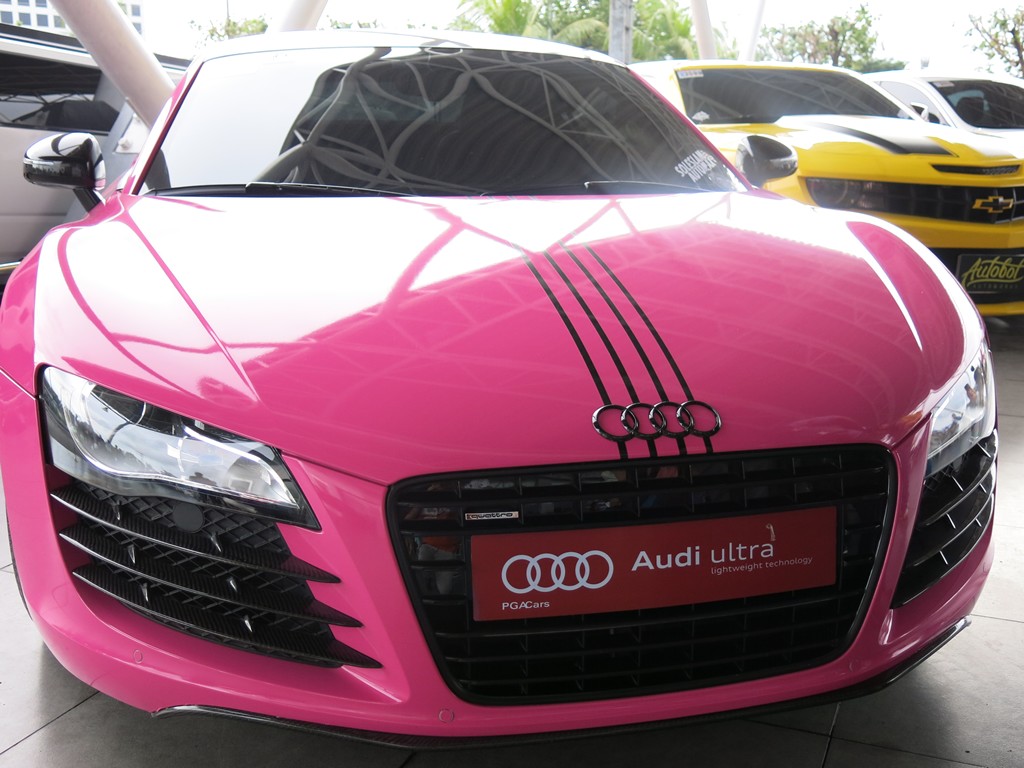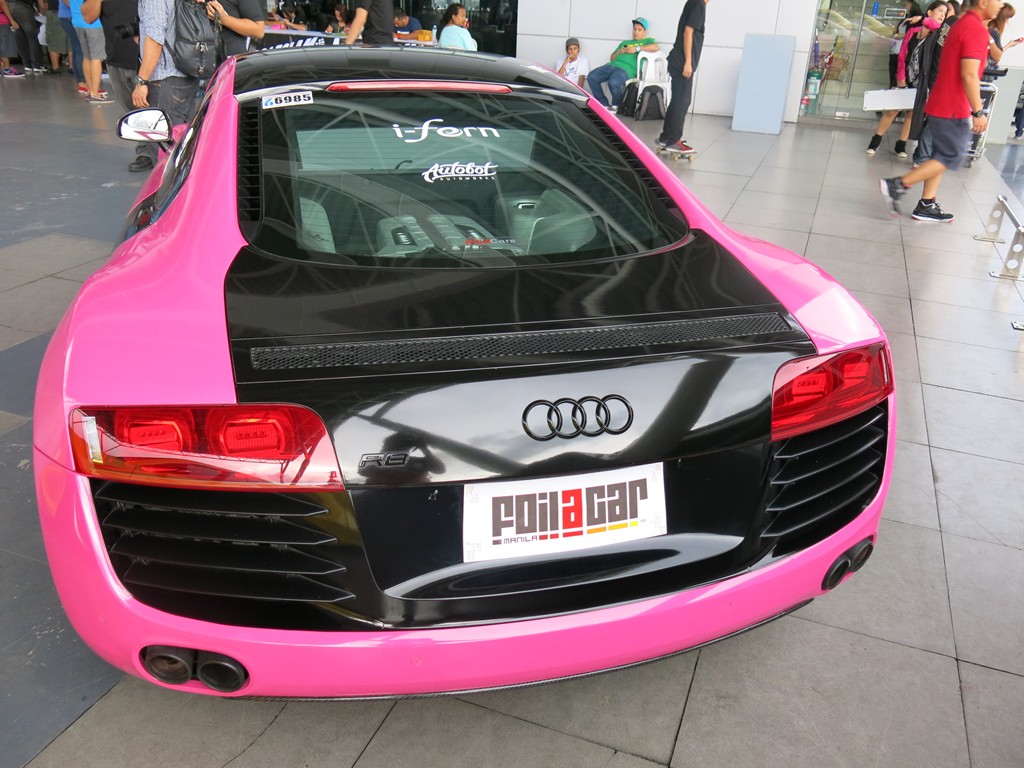 The color is so pink and so feminine, it reminds me of Nicki Minaj's music video, Superbass. The car would fit so well for a gorgeous girlfriend.
Modified Cars
Aside from muscle cars, there were also a lot of highly-modified cars at the show. These cars went through a process called "car tuning", where the vehicle's appearance and engine is customized according to the driver's wants and expectations.
You'd be surprised that these cars are the common models you would see from the general population, but they have been significantly altered to look and perform differently from the rest.
Some of the most notable examples of car tuning I've seen in the event were…
Camouflaged Body
For those who desire to make their cars look very masculine, you can get the body of your vehicle camouflaged army-style. The Hummer, Nissan Patrol and Mitsubishi Montero SUVs that you'll see below are perfect examples.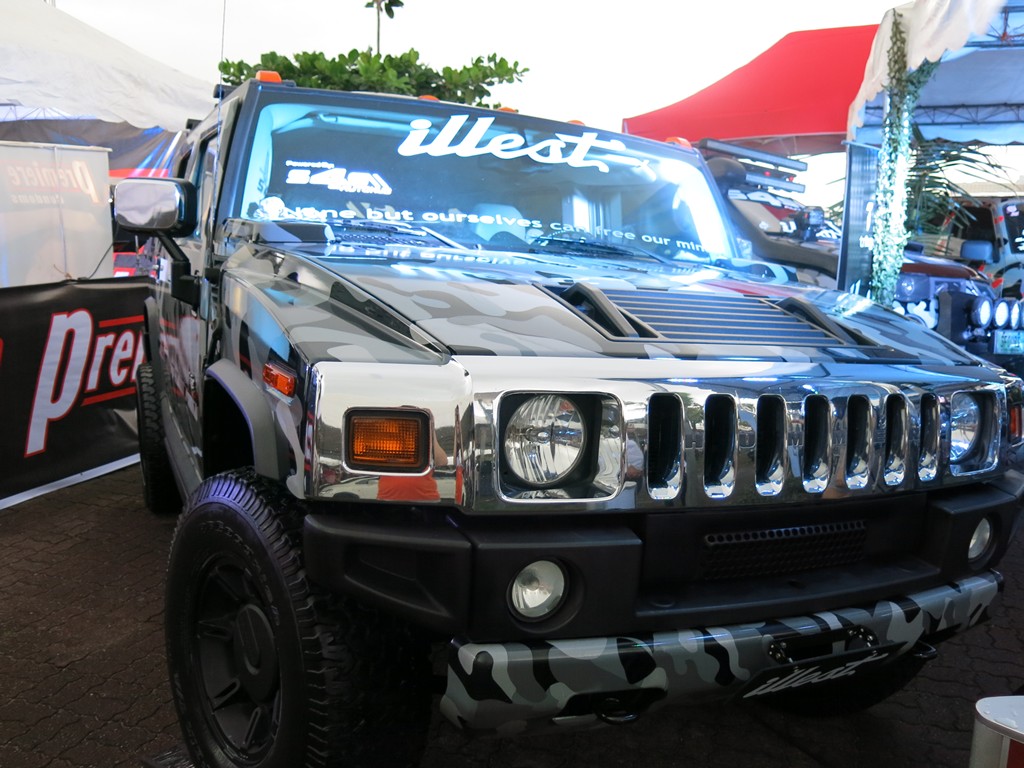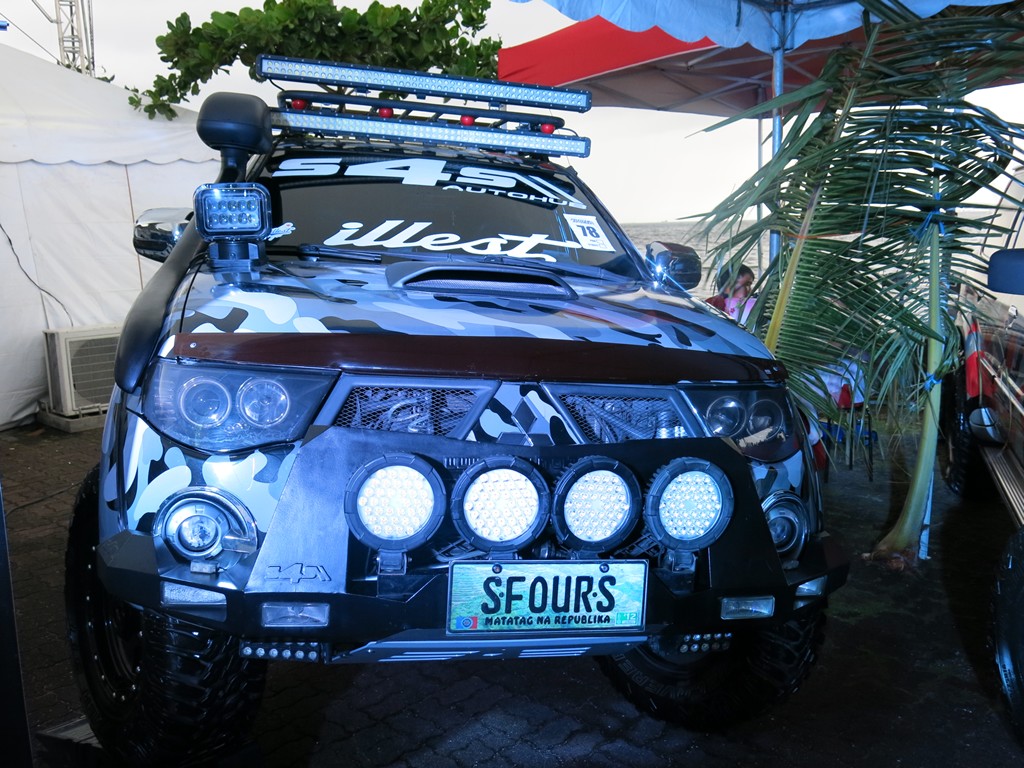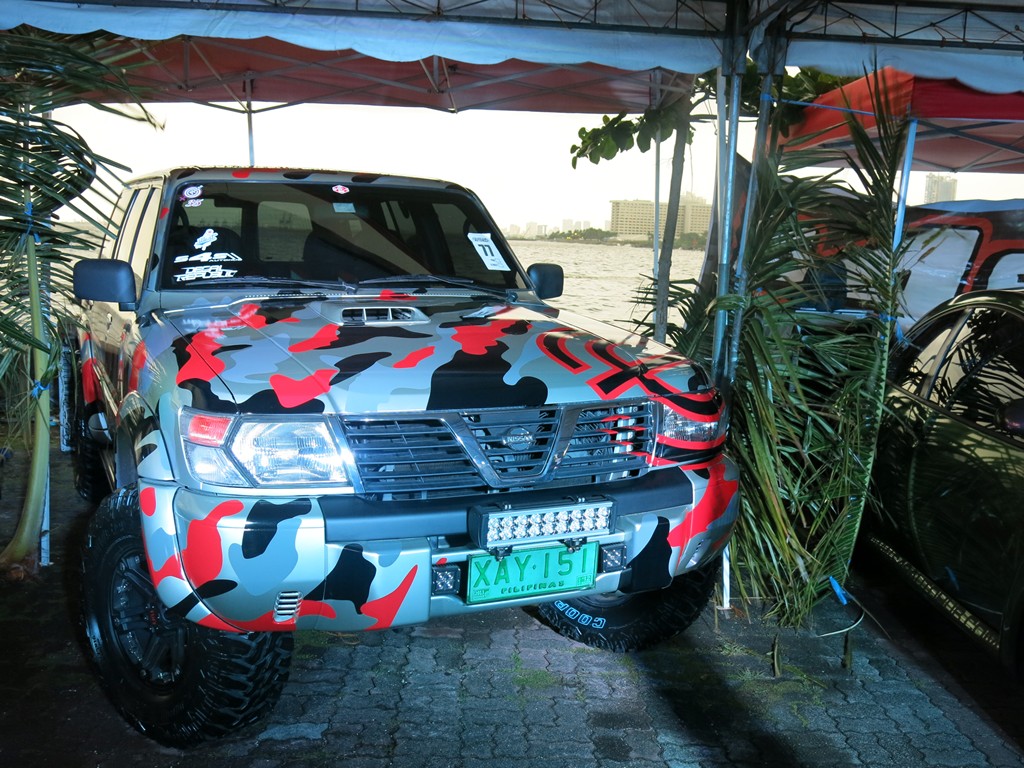 It gives you and your car that tough, courageous image that people on the road would not want to mess with.
Customized Audio Equipment
This is for the dudes who are extreme lovers of good music. Audiophiles, to be exact.
If you can clearly differentiate the sound quality emitted by different speakers, I suggest you get yourself a customized audio equipment especially if you are not satisfied with the one built-in with your car. The example below which I saw while strolling around the exhibit is going to take your ears to unprecedented levels of bass you've never heard before.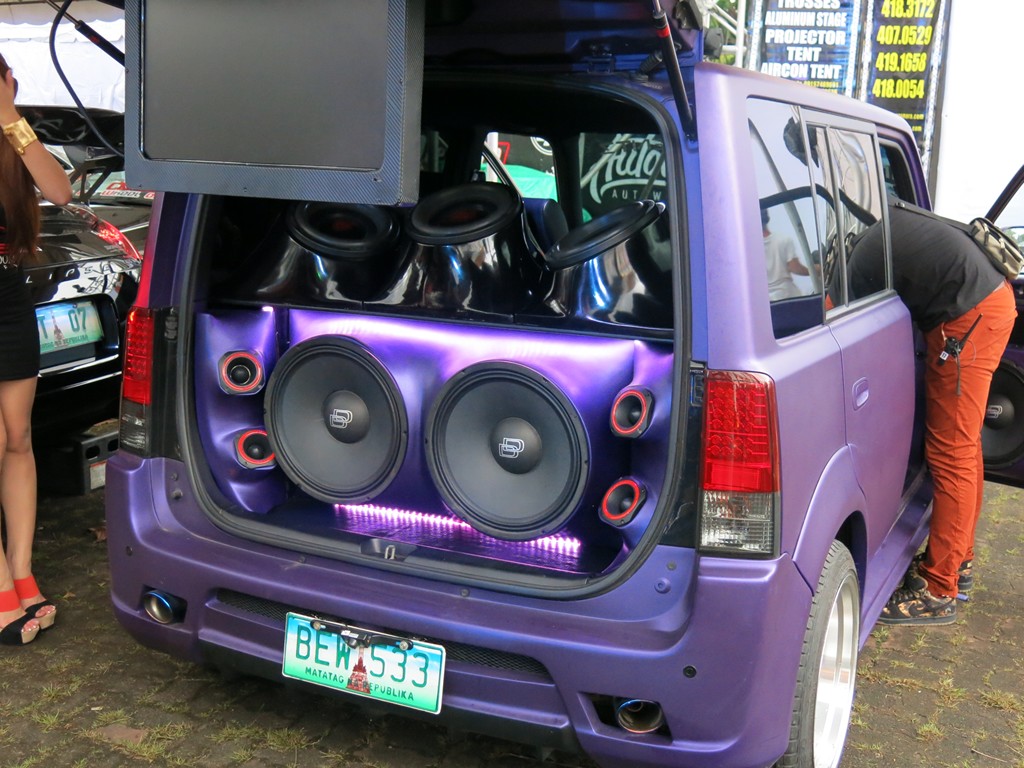 Look at the speakers and woofers. Just make sure though to avoid listening to loud volumes for an extended amount of time. You wouldn't want to become deaf at such a young age.
Silver Surfer's Car
Have you ever wondered how your car would look like if you get it a chrome paint job? Well check out this one from Toyota.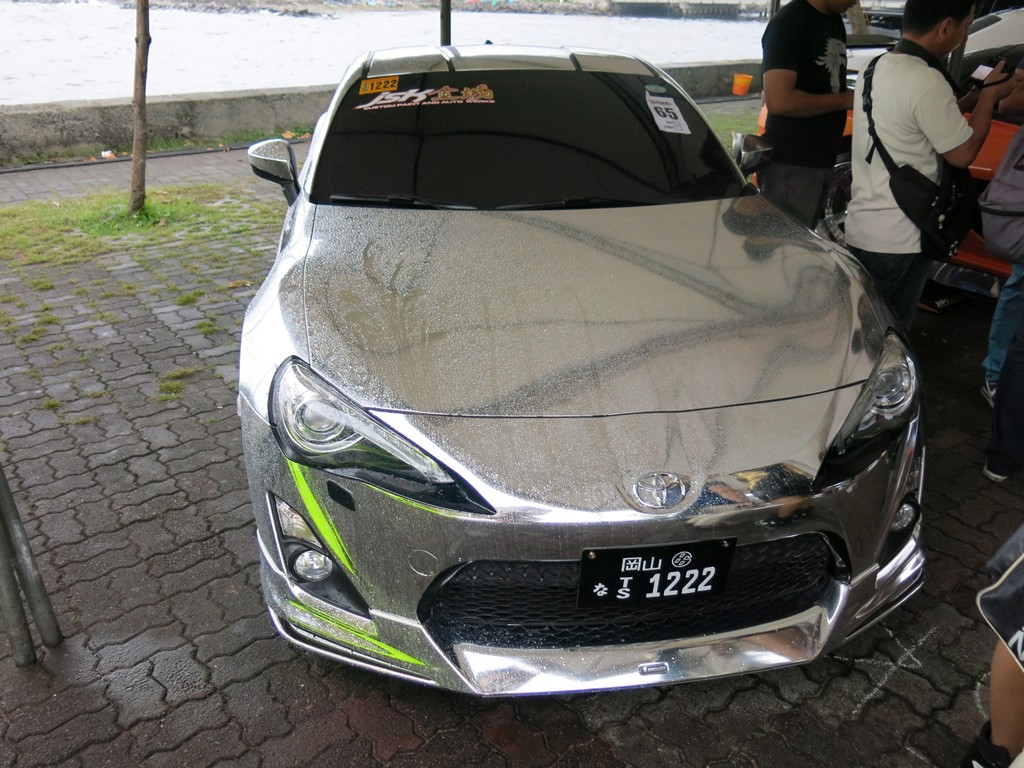 It reminds me of Silver Surfer, the villain in the Marvel Comic Book "Fantastic Four".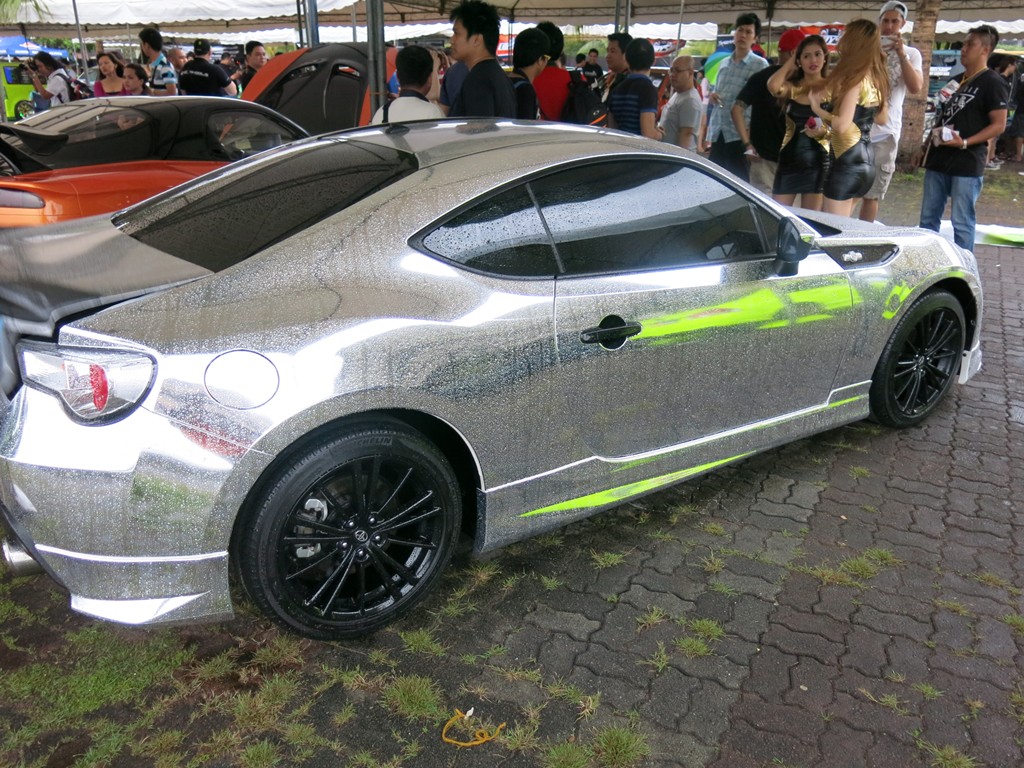 I find it really cool. I'm just not sure though if it would appeal to many Filipinos given the fact that most jeepneys look similar.
Higher Ground Clearance for Offroad Vehicles
With the frequent flooding here in the Philippines, I think it's about time that we get inspired by Hummer to customize our cars to get higher ground clearance.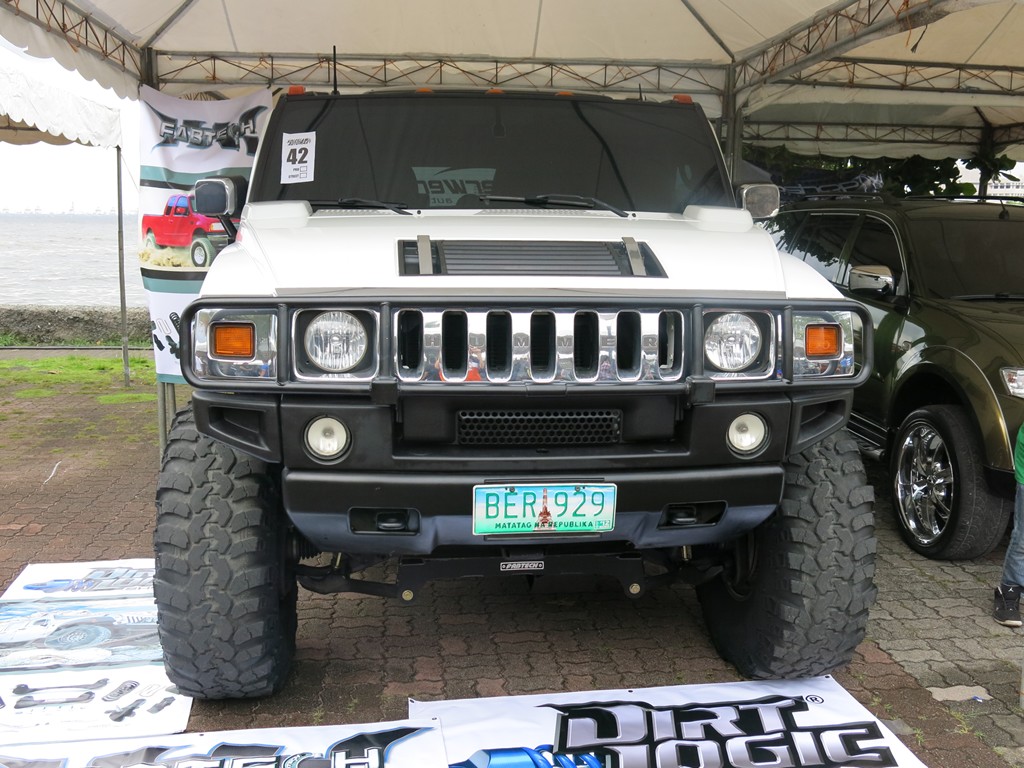 We badly need this during the rainy months.
Neon-colored cars
Although these cars are no doubt eye-catching, I find it too bright for my liking. It reminds me of Stabilo Boss – your friendly highlighter pen you use during college.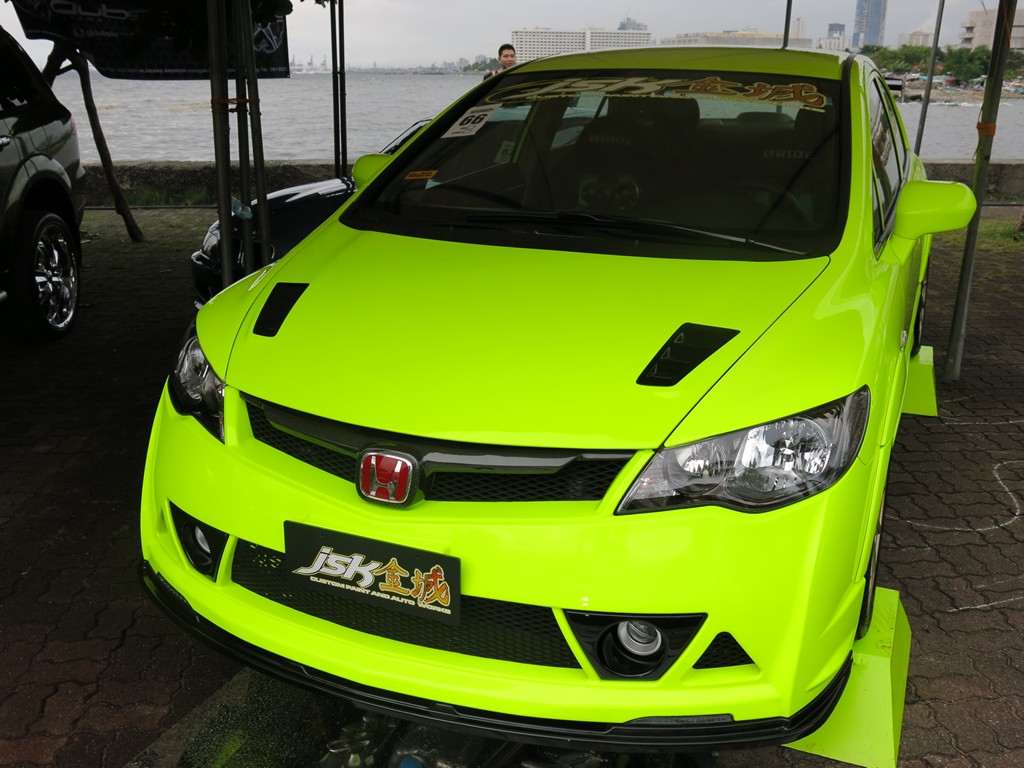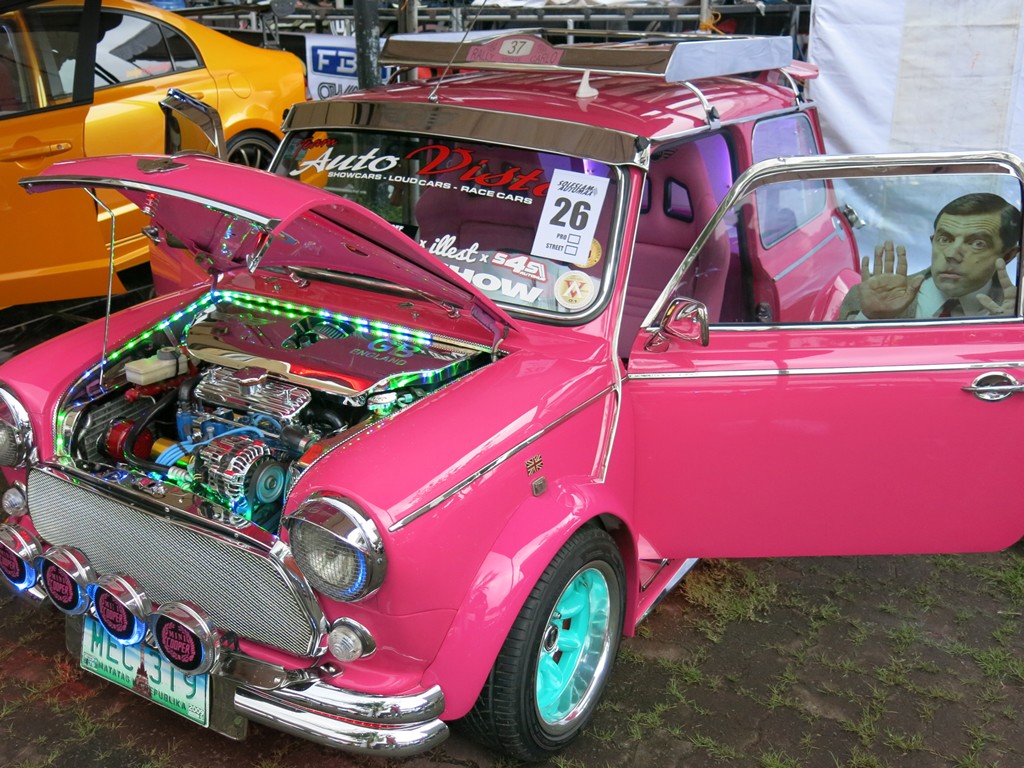 Hulk's Car
Are you a big fan of Hulk and the rest of the Avengers? Check The Hulk's pop-up hands below.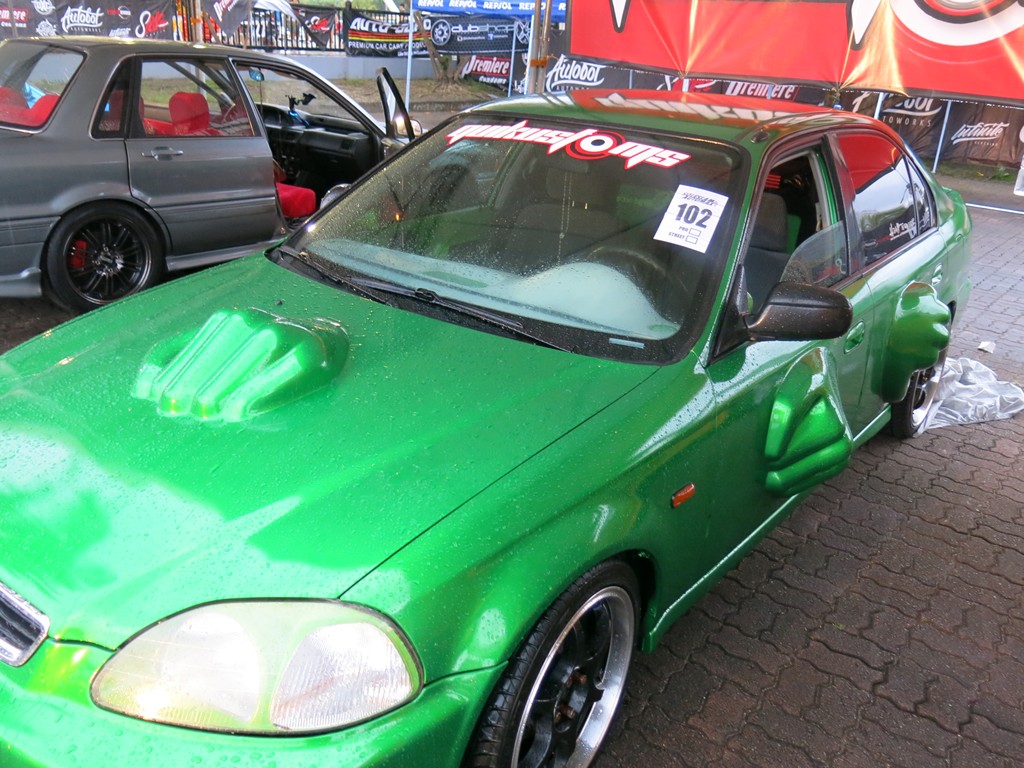 I just can't figure out how they molded the hands all over the car's body.
The Classic
Corvette Stingray
Of course, Sole Slam auto show would not be complete without Vintage Cars. One of the best ones I've seen is the popular Corvette Stingray.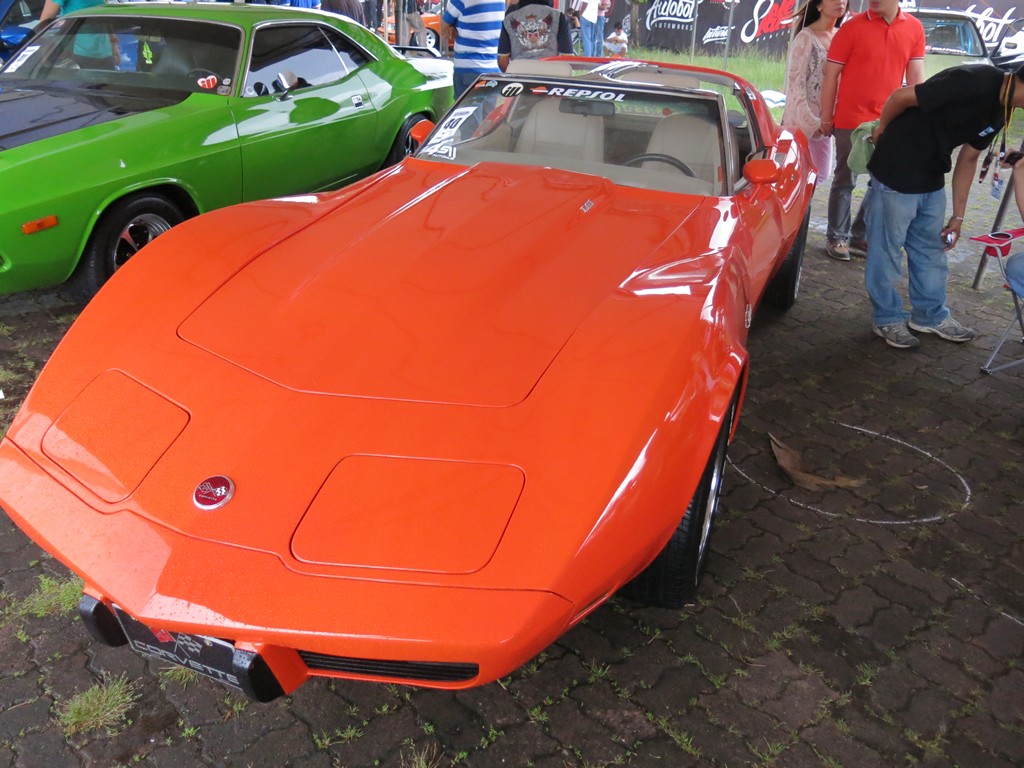 I love how it looks like the living stingray, the creature for which it was named after.
And even if this car is more than 40 years old, I would not have second thoughts about driving one. The ladies will surely dig it.
*    *    *    *    *
Thanks by the way to Skullcandy for inviting me to Sole Slam Manila. They are one of the sponsors of the event and I feel delighted to have been given a chance to cover the auto show. So next time guys, be sure to be there when car exhibits happen. You will surely enjoy it as much as I did.
So now tell me: which of the cars above did strike you most and why? Which one is your favorite? I'd like to hear from you.
Stay updated with the latest men's lifestyle events at the metro
Subscribe to Pinoy Guy Guide by email.
Follow PGG on Facebook | Twitter | Men's Forums