A senior college student majoring in English at DLSU Manila, William over here drops by to show us his typical style when going to school.
PGG SHOW YOUR STYLE 3:
WILLIAM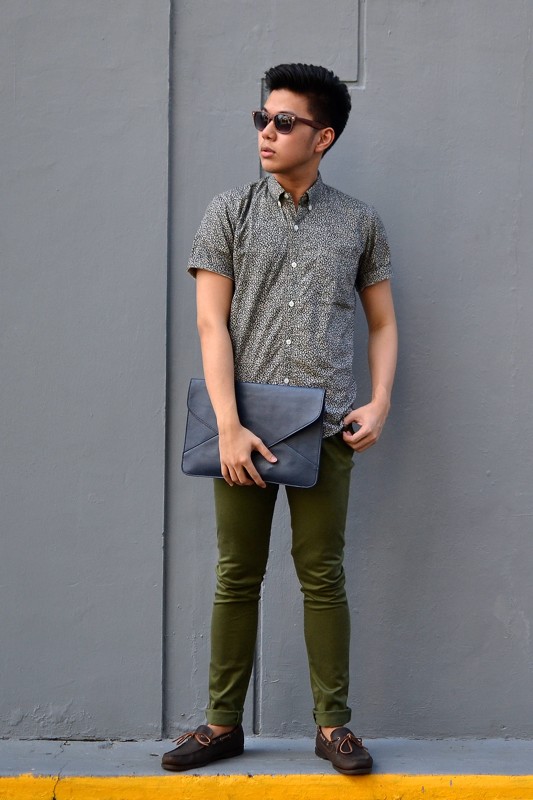 On Will: Floral printed button down from Bletchley Clothing, green pants from Oxygen, boat shoes from Sebago, sunglasses from Aerospostale, and bag from Wade shoes

Style Tip from William:
"When choosing clothes, buy what you like. Base it from what your style is, your inspiration, and the quality of the item. It is okay to take a few minutes in stores just staring at the piece of clothing you like. Make sure before you buy it, it's what you really like, it's comfortable, and it's worth it. Being stylish doesn't necessarily mean following what's "in" or what's trendy. It is about wearing what you feel like wearing and owning it. Remember: Comfort before style is the key. Stay stylish, PGG readers!"     -Will
Thanks for sharing your get-up to school, William! Good luck!
Like Will's style? Vote for him on Facebook by liking and sharing here. Also retweet and favorite his outfit on Twitter with hashtags #PGGShowYourStyle and #BirkenstockPH