An art student and fellow blogger, Michael shows his style which involves denim blues.
PGG SHOW YOUR STYLE 3:
MICHAEL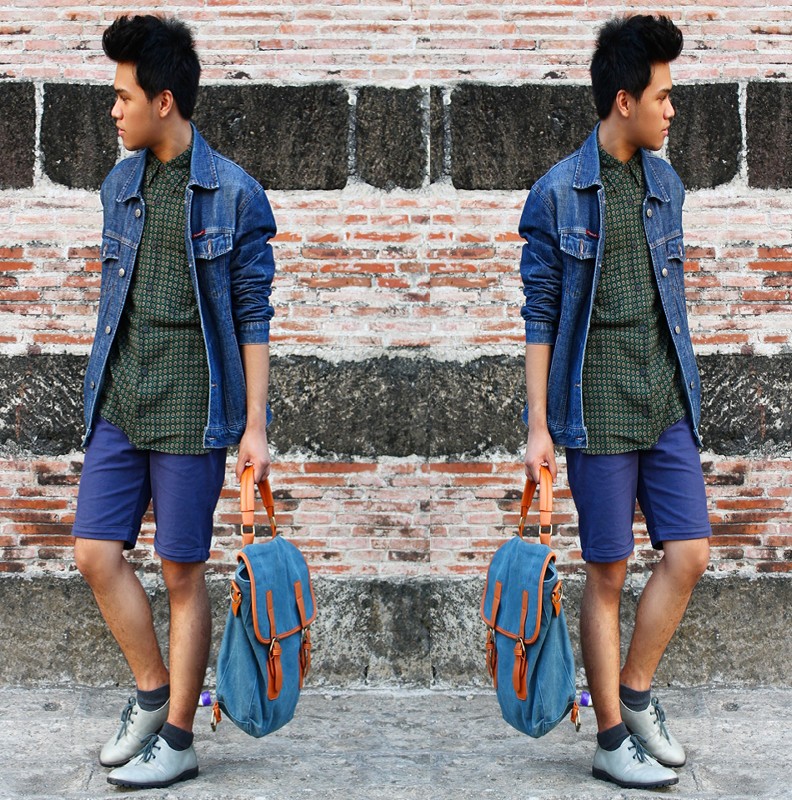 What's on Michael: Denim jacket from Andyrex, printed button-down shirt from Claiborne, shorts from H&M, shoes from Rajo Laurel and bag from Salvatore Mann.
Mike's Style Tip:
"Always go for the basics (jeans, well fitting shirt, sneakers)  when buying clothes because you can do many things with these wardrobe essentials. You can pair them with anything and it would still look trendy and stylish. Also make sure to buy and wear clothes that fit you well and complement your physique."    -Mike
Thanks for sharing your style tips with the PGG community Mike! Good luck and see you around in blogging events.
Like Michael's style? Vote for him on Facebook by liking and sharing here. Also retweet and favorite his outfit on Twitter with hashtags #PGGShowYourStyle and #BirkenstockPH