Two Saturdays ago at SM Aura, I attended the launch of Paco Rabanne's newest men's fragrance called Invictus. Read on to find out if this brand new perfume is right for you.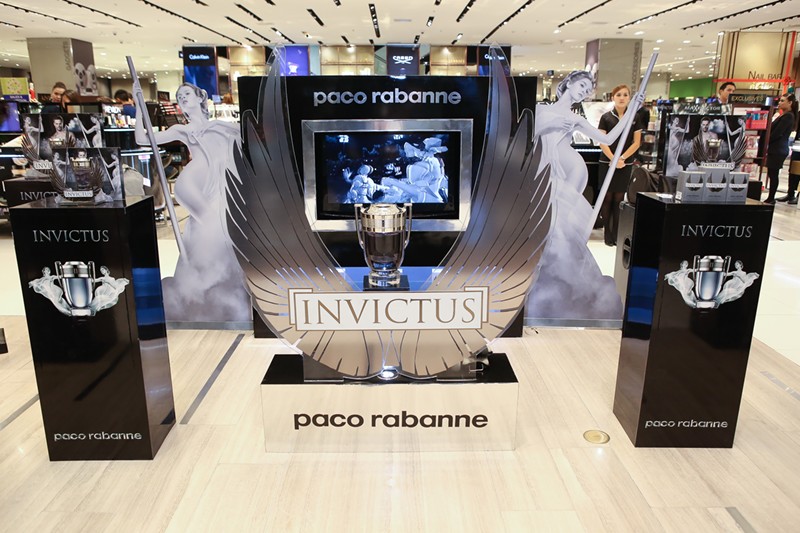 The Bottle
It's fascinating to see that Paco Rabanne designed the bottle of Invictus in the shape of a small trophy as you will see in the photo below. Its box is inscribed with the word "INVICTUS" with a pair of wings behind it. Very creative.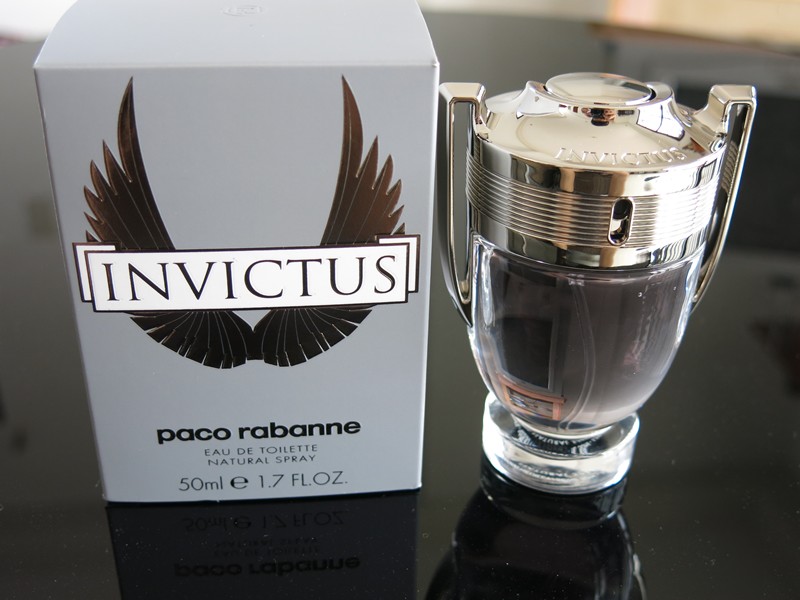 Whenever I hear the word "Invictus", I get reminded of the poem we studied back in highschool by William Earnest Henley. Remember these immortal lines?
"I am the captain of my fate;
I am the master of my soul"
Well it appears that the rationale behind the naming of this perfume lies in the meaning of those lines. "Invictus" is actually the Latin word for unconquered and invincible. Paco Rabanne told us during the launch that the fragrance is designed for athletic guys who always have the desire to be champions in their game.
The Endorser
The Invictus Men's Fragrance is endorsed by Nick Youngquest, an Australian professional league rugby player. By getting an athlete as the face of Invictus, we clearly see that Paco Rabanne is positioning Invictus as a premier fragrance for a lot of us guys who are into sports.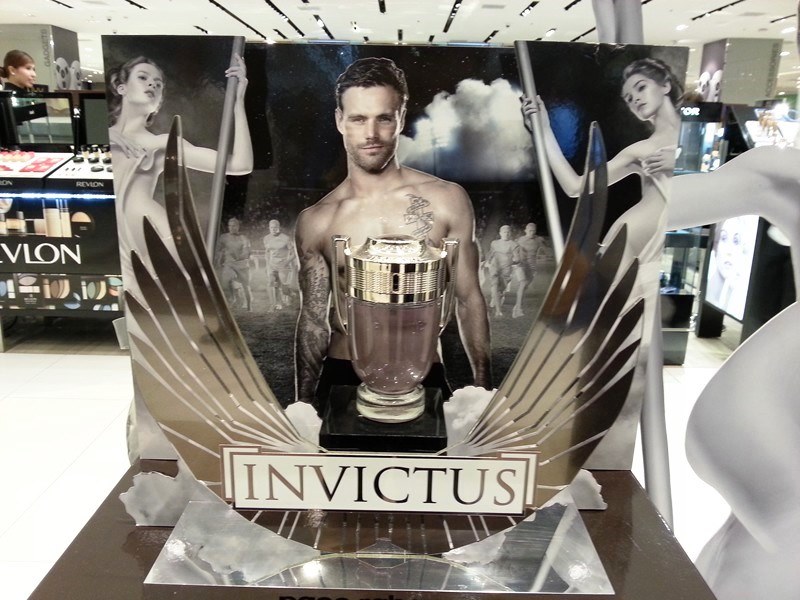 Here is a TV Commercial of Invictus. It's pretty cool as it shows a little bit of an arrogant side. Brilliant. LOL.
The Scent: A trusted review from PGG
At this point, we come down to the most important part. How on earth does Invictus smell? As always, it is difficult to describe smell in terms of words but let's try to give it a shot.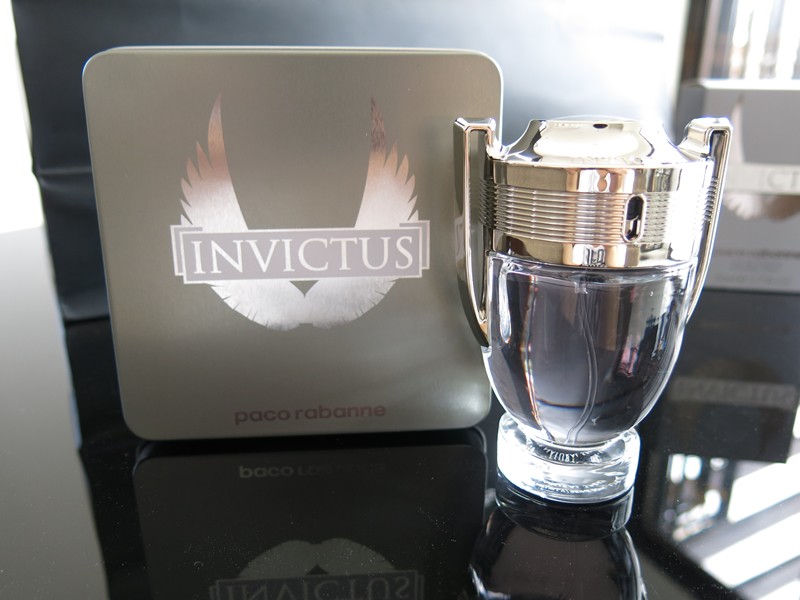 Invictus is a manly and sporty men's fragrance. It has a refreshing odor which has two notes. On one hand, it has a note of a woody scent and on the other it has an "after smell" marine saltiness that smells really good and makes one curious how it tastes like. An interesting thing about it is that the post-smell marine scent sticks in your head even after you move the fragrance away from your nose. I somewhat think that women will wonder how you "taste" like with this smell.

So how does it compare to all the other fragrances I've tried? Well, Abercrombie is still on top of my list but Invictus comes to a close second tied with my other favorite Lacoste Essential. There are two advantages that I see Invictus have over Abercrombie's Fierce. First, it is widely available here in the Philippines unlike A&F and second is that Invictus' scent lasts longer and does not wear off easily.
Here are more photos of the fragrance. You'd also see in the pictures below that the Philippine National Rugby Team graced the Invictus Launch at SM Aura.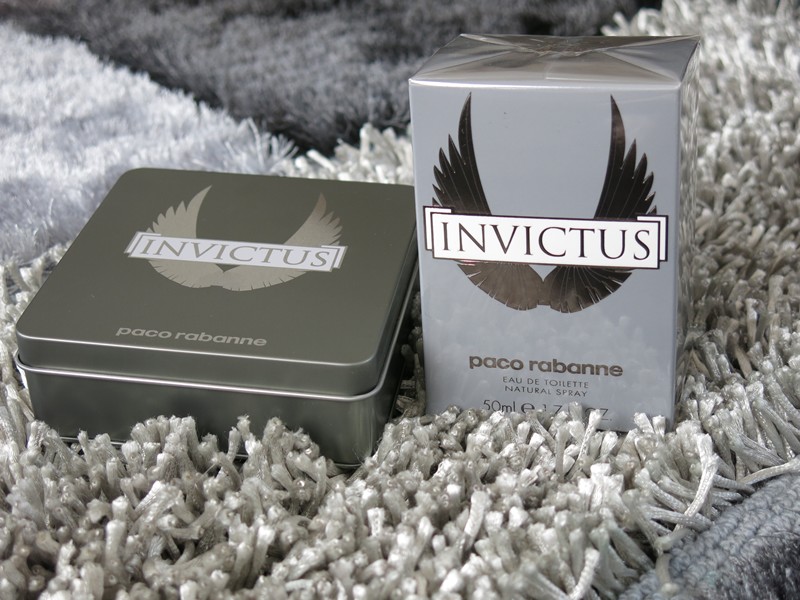 Whether you are a basketball player, a rugby enthusiast, a football fan or maybe an office worker, Invictus is built for the competitive man. It is a fragrance which I strongly recommend for use during evening parties and dates because the smell complements the Philippine tropical climate really well. In fact, this is the perfume I currently use.
How does Invictus score? I'll give it a 9.2 out of 10. Although Invictus has not yet toppled down my numero uno favorite Abercrombie & Fitch Fierce, the reason for me giving it such a high score is because it is the only perfume I've tried to date that has a smell that sticks to your mind and something that the ladies will remember after you take them out for a date.
Here's what I suggest. Go to the nearest department store, try Invictus and come back here. Let me know what you think of the smell. Would you agree with me? Let's find out.