An Electronics and Communications Engineering graduate, Vijay, from Valenzuela City, shows his style here on Pinoy Guy Guide.
PGG SHOW YOUR STYLE 3:
VIJAY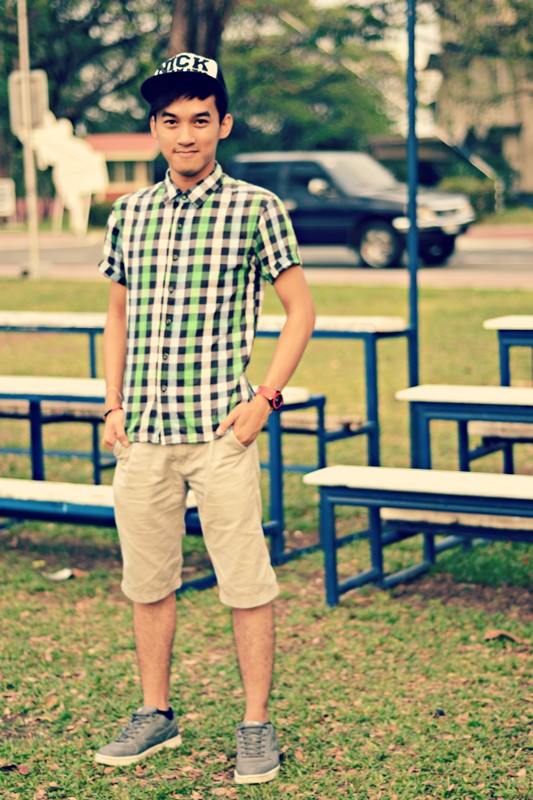 What's on Vijay: Plaid short-sleeves polo, Nick Automatic snapback, Beige Shorts and Grey Skater shoes
Style Tip:
"We go to a lot of different events or places and you just can't wear anything you want. It is more likely to wear what is suited for the event whether it is a dance concert, a press launch or an invitation lunch. It's important that you're not over dressed and under dressed as well. Don't be afraid to experiment and take risks in dressing up. But above everything else, don't dress to impress. Dress to express."  -Vijay
Thanks for joining PGG Show Your Style 3, Vijay and providing helpful tips on dressing well! Good luck.
Like Vijay's style? Vote for him on Facebook by liking and sharing here. Also retweet and favorite his outfit on Twitter with hashtags #PGGShowYourStyle and #BirkenstockPH