Bibo, a guy who works as a consultant at the House of Representatives during the day and an event organizer by night and on the weekends shows us what his style is like for both work and play.
PGG SHOW YOUR STYLE 3:
BIBO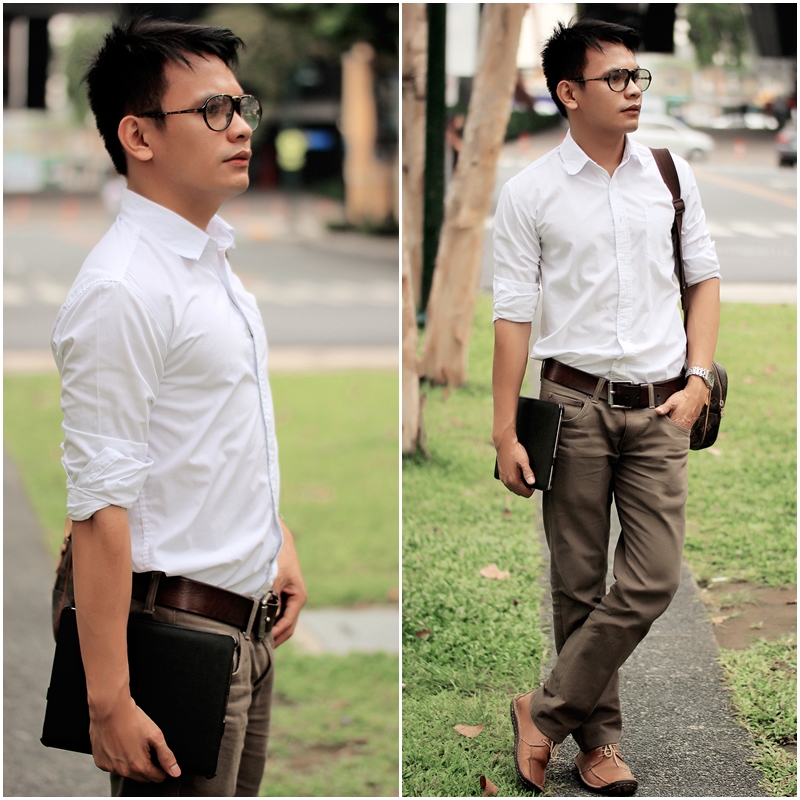 What's on Bibo: Button down white polo from Pierre Cardin, Jeans from Fubu and belt from Fossil.
Style Tip from Bibo:
"Function and Style should always go hand in hand when buying clothes. If you have a busy lifestyle (like having an 8 to 5 work at day and meeting or night out with friends afterwork) go for clothes that commands respect– classic and elegance;you'll never go wrong with white tops! Just add some good buys accessories (a signature bag is both essential and functional too) and you will look classy yet grounded."     -Bibo
Thanks you for joining PGG Show Your Style 3, Bibo. It's amazing to see how you juggle-up and balance work, studies and socialization and be stylish at all times.
Did you like Bibo's style? Like his OOTD on Facebook. Also retweet and favorite his outfit on Twitter with hashtags #PGGShowYourStyle and #BirkenstockPH