Hailing all the way from Sweden, Jason, 27, a Filipino guy who's been staying in Europe for the past decade, swings by to show us what his Euro getup is like.
PGG SHOW YOUR STYLE 3:
JASON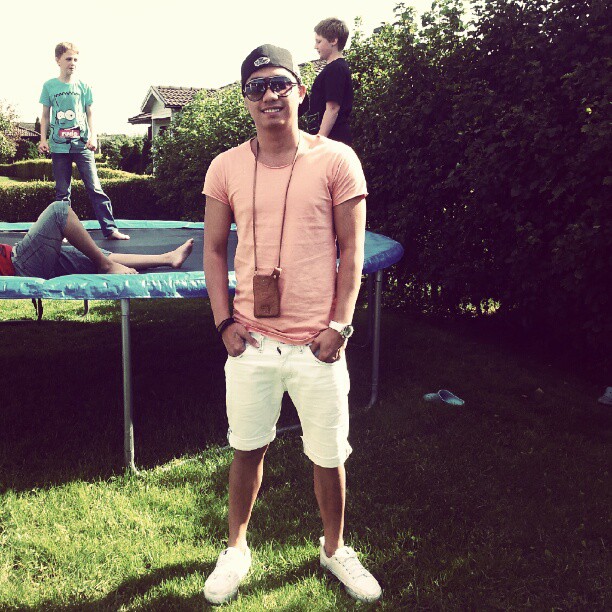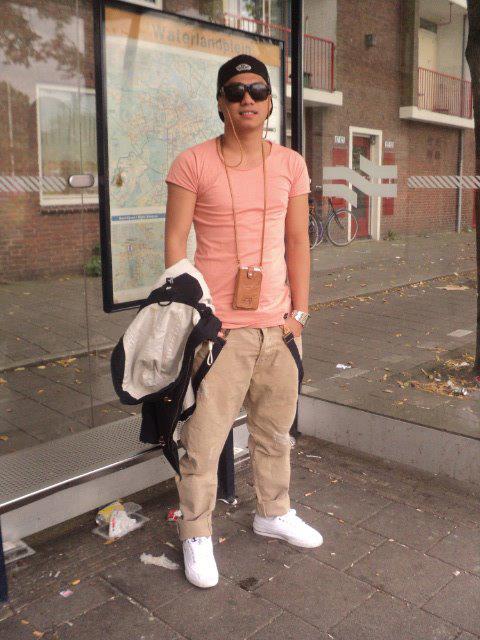 What Jason is wearing:
Photo A (Top picture): Black printed cap, melon t-shirt paired with white shorts, mobile phone holder in genuine leather from Nic & Mel, sunglasses, and white sneakers. Stainless watch and black bracelet for accessories
Photo B (Bottom picture): Notice that on another occasion, Jason, mixed and matched his melon shirt with khaki pants.
What's on Jason: Beige graphic shirt, White cap, short jeans and a messenger bag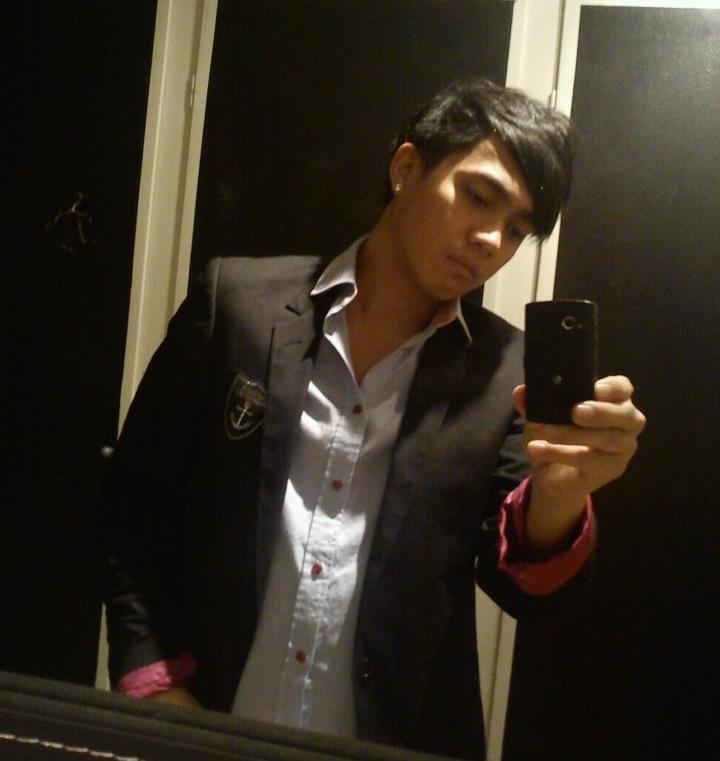 On Jason: Light blue button down shirt and blazer from Adrian Hammond, a Swedish brand that is known in Norway, Finland and Denmark

Style Tip from Jason:
"When I buy clothes I always try to adapt to the weather. When it is summer I buy mostly fine and bright colors. The clothes make me shine 🙂
I think one of the most important thing is to have jeans that fit well combined with a stylish t-shirt that goes well with that jeans.
A guy with ugly jeans (that does not sit nicely in the butt), he's gone. haha. So invest in your jeans, then take a sweater you thrive in
Always buy clothes that will make you light up!"  -Jason
Thank you for sharing your style ideas with us Jason. It's great to see what Filipinos in abroad wear in everyday life.
Like Jason's getup? Like his style on Facebook. Also retweet and favorite his outfit on Twitter with hashtags #PGGShowYourStyle and #BirkenstockPH.
Visit Birkenstock on Facebook – the official sponsor of PGG Show Your Style 3.